New Voices
Victims' Families
Proponents of capital punishment have long argued for the death penalty as necessary to "do justice" for and bring closure to family members of homicide victims. But science suggests that achieving closure through execution may be a myth and growing numbers of family members of homicide victims oppose capital punishment or do not want it pursued in the deaths of their loved ones.
Family members of murder victims have become increasingly outspoken over the years in their opposition to the death penalty. The 2019 successful repeal of New Hampshire's death penalty was led by State Rep. Renny Cushing, whose father and brother-in-law were murdered in two separate incidents years apart. Cushing has described the death penalty as a "ritualized killing" that does nothing to compensate for a victim's family's loss. State Sen. Ruth Ward, whose father was killed when she was 7 years old, spoke briefly on the floor of the Senate before casting her vote. Her father, she said, "never saw us grow up. [But] my mother forgave whoever it was, and I will vote in favor of this bill."
In Iowa, John Wolfe – the father of State Rep. Mary Wolfe – gave highly emotional testimony opposing efforts to reintroduce the death penalty in that state. Two of his other daughters had been murdered, and if prosecutors had sought the death penalty against their killer, it would have dragged on the family's agony. Also, he added, "Justice is not infallible." (Death penalty bill dying in Iowa House, The Gazette, February 1, 2018.)
Before Connecticut repealed the death penalty, 179 murder victims' families signed a letter to legislators advocating abolition of the death penalty. The letter stated:
Our direct experiences with the criminal justice system and struggling with grief have led us all to the same conclusion: Connecticut's death penalty fails victims' families…. In Connecticut, the death penalty is a false promise that goes unfulfilled, leaving victims' families frustrated and angry after years of fighting the legal system. And as the state hangs onto this broken system, it wastes millions of dollars that could go toward much-needed victims' services.
---
See below for some examples of new family-member voices speaking out on capital punishment.
---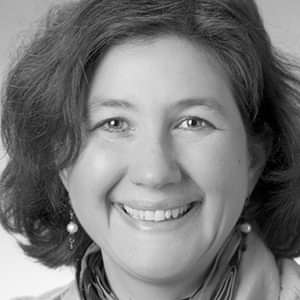 Beth Kissileff (pictured), a writer and the wife of a rabbi who survived the shooting rampage that killed eleven worshippers at Pittsburgh's Tree of Life synagogue, has asked the U.S. Department of Justice not to seek the death penalty against the man charged with committing those murders. In an opinion article for the Religion News Service, Kissileff wrote that she and her husband, Rabbi Jonathan Perlman of Pittsburgh's New Light Congregation, engaged federal prosecutors and a social worker who had come to discuss the trial of the white supremacist accused of the act of domestic terrorism in "a discussion of Jewish concepts of justice." Three members of the New Light Congregation were among those murdered in the synagogue. Rabbi Perlman, Kissileff wrote, told the prosecution team: "Our Bible has many laws about why people should be put to death. … But our sages and rabbis decided that after biblical times these deaths mean death at the hands of heaven, not a human court." She writes, "if as religious people we believe that life is sacred, how can we be permitted to take a life, even the life of someone who has committed horrible actions?"
Kissileff bases her conclusion that a sentence of life without parole for the synagogue shooting is more appropriate than death both on Jewish teachings against the death penalty and on her hope that the killer might yet change his white supremacist beliefs. She wrote in an article for The Jerusalem Post that "[w]hen Jews are killed just for being Jewish, we commemorate them with the words 'Hashem yikom damam,' may God avenge their blood. This formulation absents us from the equation since it expresses that it is God's responsibility, not ours, to seek ultimate justice. As humans, we are incapable of meting out true justice when a monstrous crime has been committed." She explains that, although the Torah calls for a death sentence for some crimes, Jewish tradition teaches that death sentences should be very rare, if they are allowed at all. She writes that "a Jewish court is considered bloodthirsty if it allows the death penalty to be carried out [even] once every 70 years."
Though recognizing that repentance is rare, Kissileff said nonetheless "[t]here is always a chance for redemption. Calling for the death penalty means there is no possibility for the shooter to repent, to change or to improve. I would rather not foreclose that possibility of change, slim as it may be, by putting someone to death." She recounted the cases of white nationalists Derek Black, who renounced his hatred of Jews after being invited to Shabbat dinners by Jewish students at his college, and Arno Michaelis, a former skinhead leader who later co-authored a book on forgiveness with a man whose father was among the seven congregants murdered in a hate attack on a Sikh temple in Wisconsin. Referring to these examples, Kissileff said "[n]either [man] might have been expected to change their beliefs, and yet they have."
Kissileff's articles describe the legacy of those who were killed in the Pittsburgh attack and how the shooting has inspired others to become more involved in the synagogue and to learn more about their Jewish faith: "Creating more knowledge of what Judaism and Jewish values are, and encouraging more Jews to commit to them, is the most profound way to avenge their blood." She writes that, "rather than seeking the shooter's death," a better response for Jews would be "strengthening other Jews and Jewish life in Pittsburgh and around the world. Doing so will mean that Jews, not forces of evil, have the ultimate victory." She concludes: "The most important vengeance for the murder of 11 Jews or 6 million is for the Jewish people to live and the Torah to live, not for their killer to die."
(Beth Kissileff, WIFE OF PITTSBURGH RABBI: NO DEATH PENALTY FOR ANTISEMITIC SHOOTER, The Jerusalem Post, February 20, 2019; Bob Bauder, Wife of rabbi who survived Tree of Life shooting opposes death penalty, Pittsburgh Tribune-Review, February 20, 2019; Beth Kissileff, The Jewish answer to how to punish the Pittsburgh synagogue shooter, Religion News Service, February 27, 2019.) See Religion, Victims, and Federal Death Penalty.
---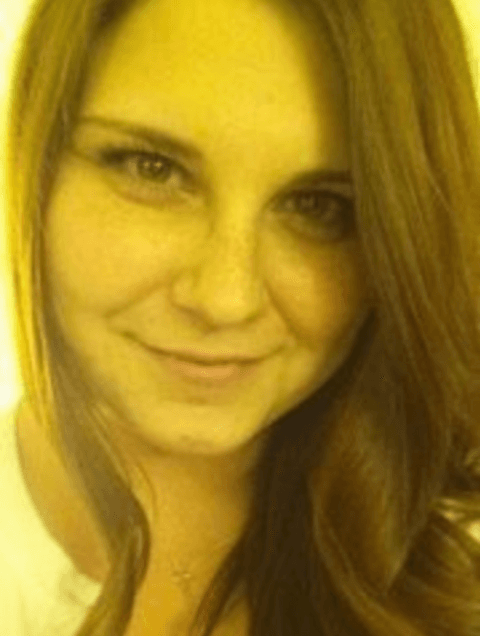 Mark Heyer, whose daughter, Heather Heyer (pictured), was killed in 2017 while protesting a white supremacist rally in Charlottesville, Virginia, says he does not want federal prosecutors to pursue the death penalty against the man who killed his daughter. James Alex Fields, Jr., a 21-year-old who identifies as a neo-Nazi, was tried in Virginia state court and convicted of murder and a litany of other crimes for driving a car into a crowd of protesters, killing Heather Heyer and injuring many others. On December 11, the state-court judge accepted the jury's sentencing recommendation and sentenced Fields to life in prison plus 419 years and a fine of $480,000. However, Fields still faces federal hate crime charges arising out of the incident, including one murder charge for which prosecutors could seek the death penalty.
Mark Heyer told BuzzFeed News, "I don't relish the thought of [Fields] getting the death penalty. That's my belief. I'd rather him get his heart straight and get life [in prison]." On the issue of Fields's hateful beliefs, Heyer wondered, "What happened to make him hate that much? You don't just wake up in the morning like that. He had hatred building up in him for years." Heyer expressed sympathy for Fields's family, saying, "He was too stupid and too young to realize what he was about to do would change his whole life. I think about his mother and what she's having to go through." During the state court trial, Fields's lawyers presented evidence that he had suffered from psychiatric disorders dating back to his early childhood. Heather Heyer's mother, Susan Bro, has not publicly shared her views on the appropriate punishment for Fields, but has promoted her daughter's legacy of fighting racism. In an email to BuzzFeed News, she wrote that killing Fields "would not bring Heather back."
Federal prosecutors have not yet announced whether they will seek the death penalty against Fields. Whether they are able to do so may depend, in part, upon the outcome of an unrelated case being considered by the U.S. Supreme Court. On December 6, 2018, the Court heard argument in Gamble v. United States, a challenge to a legal concept known as the "separate sovereigns" doctrine, which allows a defendant to be tried in state and federal court for the same conduct. Terance Gamble, who was charged in both state and federal court with being a felon in possession of a firearm, argued that facing both state and federal charges violated the Constitution's double jeopardy clause, which protects against being "twice put in jeopardy" "for the same offence." If the Court rules in Gamble's favor, it could block Fields from being tried in federal court on at least some of the federal charges. Court watchers said after the argument that the Court did not appear inclined to strike down the separate sovereigns doctrine.
(Blake Montgomery, Heather Heyer's Father Doesn't Want Her Killer To Get The Death Penalty, BuzzFeed News, December 7, 2018; Paul Duggan, James A. Fields Jr. sentenced to life in prison in Charlottesville car attack, Washington Post, December 11, 2018; Vanessa Romo, Charlottesville Jury Recommends 419 Years Plus Life For Neo-Nazi Who Killed Protester, NPR, December 11, 2018; Amy Howe, Argument analysis: Majority appears ready to uphold "separate sovereigns" doctrine, SCOTUSblog, December 6, 2018.) See Victims.
---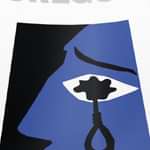 Family members of murder victims share no single, uniform response to the death penalty, but two recent publications illustrate that a growing number of these families are now advocating against capital punishment. In From Death Into Life, a feature article in the January 8, 2018 print edition of the Jesuit magazine America, Lisa Murtha profiles the stories of how several prominent victim-advocates against the death penalty came to hold those views. And in a recently released compilation of essays, Not in Our Name, nine family members of murder victims share their stories of coping, grieving, and reconciliation in the face of losing a loved one to murder, and tell how their experiences transformed their views about capital punishment. "While each has endured the extreme pain of losing a loved one to murder, they all are staunchly opposed to what they say is more violence in the form of a state-sanctioned execution and a death penalty," said Ron Steiner, leader of Oregonians for Alternatives to the Death Penalty, which released the essays in November. The death penalty is often characterized as providing justice and closure for family members of the victims. But, Murtha writes, "for many, the death penalty provides neither the closure nor the healing that legal and political systems oftentimes promise. Instead, a growing number of victims' families are saying it inhibits that healing." Murtha reports on the different reasons offered by five different victims' families who spoke out against the death penalty in 2016. "One learned how profoundly the murderer had changed in prison, another just wanted the appeals to stop and another discovered that the men originally convicted of the crime were actually innocent," she writes. Murtha also recounts the emotional journeys of Bob Curley, Marietta Jaeger Lane, and Bill Pelke, who are now vocal opponents of the death penalty. After his 10-year-old son Jeffrey was murdered, Curley launched a years-long crusade to reinstate capital punishment in Massachusetts, believing the death penalty might prevent something like this from happening [again]." He came to oppose the death penalty after seeing that the man he believed was less culpable for the death of his son received a harsher sentence and became convinced that "the system is just not fair" and could not be trusted to reach the right result in capital cases. Lane, a lifelong practicing Catholic, said she initially wanted to kill the man who abducted and murdered her 7-year old daughter, but she said, "I surrendered [and] did the only thing I could do, which was [give] God permission to change my heart." Pelke's 78-year-old grandmother was robbed and murdered by group of teenage girls, and 15-year-old Paula Cooper was sentenced to death. Pelke was convinced his grandmother "would have had love and compassion for Paula Cooper and her family and that she wanted me to have that same sort of love and compassion. I learned the most important lesson of my life …. I didn't have to see somebody else die in order to bring healing from Nana's death."
A University of Minnesota study found that just 2.5% of victims' family members reported achieving closure as a result of capital punishment, while 20.1% said the execution did not help them heal. Another study, published in the Marquette Law Review, found that family members in homicide proceedings in which the death penalty was unavailable were physically, psychologically, and behaviorally more healthy and expressed greater satisfaction with the legal system than family members in death-penalty cases.
(Lisa Murtha, These families lost loved ones to violence. Now they are fighting the death penalty., America Magazine, December 28, 2017; Family of murder victims write in opposition to death penalty, Catholic Sentinel, January 9, 2018.) See Victim Resources.
---