For Educators
Educational Curricula on the Death Penalty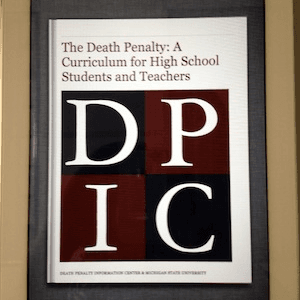 We invite you to visit our balanced, dynamic Educational Curriculum on the Death Penalty designed by the award-winning team at the Michigan State Communications Technology Laboratory in conjunction with the Death Penalty Information Center. This award-winning curriculum includes 10-day lesson plans, background information on the death penalty, and also outlines commonly raised pros and cons of the death penalty.
An iBook version of the curriculum for iPad is also available. This format enables users to navigate through the content in a touch-screen environment. Even when students are not on-line they can use the full curriculum and have access to instant definitions of every word and easy note-taking functions. The e-book was featured on Scholastic.com's Tech Tools.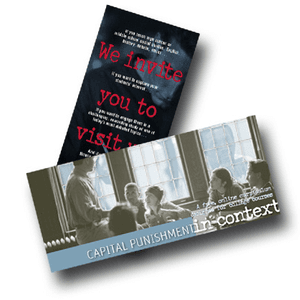 College Curriculum - The college-level curriculum contains teaching cases of individuals who were sentenced to death in the United States. The curriculum provides a detailed narrative account of each individual's legal case, including resources such as the original reports from the homicide investigation, affidavits, and transcripts of testimony from witnesses.