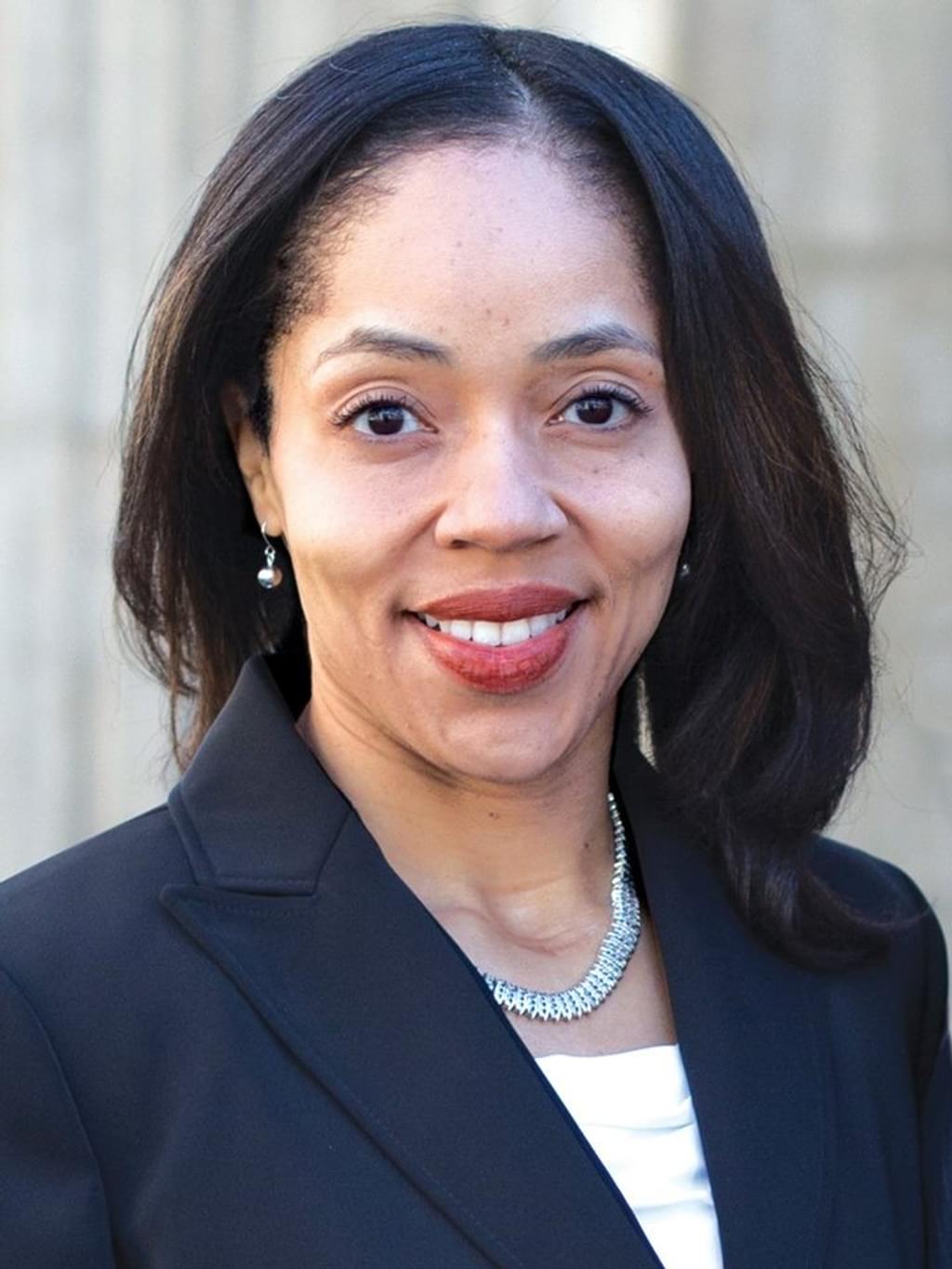 The Florida Legislative Black Caucus has joined more than 100 lawyers and legal experts and the parents of murder victim Sade Dixon in urging Governor Rick Scott to rescind his order removing Orange-Osceola County State Attorney Aramis Ayala (pictured) from a high-profile double murder case in which she decided to not seek the death penalty. The other victim in the case, Lt. Debra Clayton, was an Orlando police officer. Governor Scott did not speak with Dixon's family before issuing an order removing Ayala and appointing a Special Prosecutor to the case.
At a press conference on March 23, Sen. Perry Thurston (D-Lauderhill), chairman of the legislative black caucus, said "Gov. Scott's hasty response to State Attorney Ayala's announcement set a dangerous precedent and is a slap in the face of the voters who carried her into office." He called the order "little more than an unfettered and uninformed power grab by the governor's office over a difference of opinion."
Rep. Sean Shaw (D-Tampa) highlighted the racial history implications of the Governor's action, saying, "Clearly all the data and all the studies show that the death penalty is applied with racial bias, particularly in Florida. This is still the case and has always been the case, and by standing against the death penalty, State Attorney Ayala is standing with communities of color."
Ayala, Florida's first African-American elected state attorney, was removed by a white governor and replaced with a white prosecutor. The defendant, Markeith Loyd, is black. Both parents of Sade Dixon, Loyd's ex-girlfriend who was pregnant at the time of the murder, supported State Attorney Ayala's decision not to subject them to the ordeal of extended death penalty proceedings, and oppose Gov. Scott's decision to remove her from the case. "Life, no chance of parole, we get closure," said Ron Daniels, Dixon's father, "but now if you give him the death penalty, he comes back. Every time he appeals this family or any family has to relive that case all over again."
Ayala also received support from a group of 100 law professors, judges, and attorneys, who said in a letter to Gov. Scott, "We believe that this effort to remove State Attorney Ayala infringes on the vitally important independence of prosecutors, exceeds your authority, undermines the right of residents in Orange and Osceola counties to the services of their elected leaders, and sets a dangerous precedent."
Following her decision not to seek the death penalty, a white employee of the Seminole County clerk of courts wrote on Facebook that Ayala "should be tarred and feathered if not hung from a tree." Rep. Shaw responded: "It's 2017 and the newly elected state attorney was threatened with a lynching. That's why we're here today. The death penalty is a link to the sordid past of Florida where lynching was used to terrorize our community." The courts' employee subsequently resigned.
There is little precedent for Gov. Scott's action. A similar situation arose in New York in 1996, when Governor George Pataki removed Bronx District Attorney Robert Johnson after Johnson said he would not seek the death penalty in the killing of a Bronx police officer. As in this case, Johnson was the state's only African-American District Attorney at the time and had indicated his opposition to using the death penalty, the defendant was a person of color (Latino), and a white Governor appointed a white prosecutor to take over the case.
Sources
M. Auslen, Black cau­cus demands Rick Scott rescind order tak­ing Orlando pros­e­cu­tor off cop-killer case, Tampa Bay Times, March 23, 2017; Father of Sade Dixon speaks out about pros­e­cu­tor's stance on death penal­ty, WOFL Fox 35, March 16, 2017; S. Powers, Church, Civil Rights lead­ers, slay­ing vic­tims' moth­ers ral­ly for Aramis Ayala, Orlando Rising, March 17, 2017; M. Auslen, Lawyers say Rick Scott over­stepped by tak­ing case from Orlando state attor­ney, Tampa Bay Times, March 20, 2017; S. Lemongello, Seminole Clerk employ­ee forced out over Ayala ​'hung from a tree' com­ments, Orlando Sentinel, March 22, 2017; D. Kam and J. Turner, Backroom Briefing: black law­mak­ers back pros­e­cu­tor, News Service of Florida.