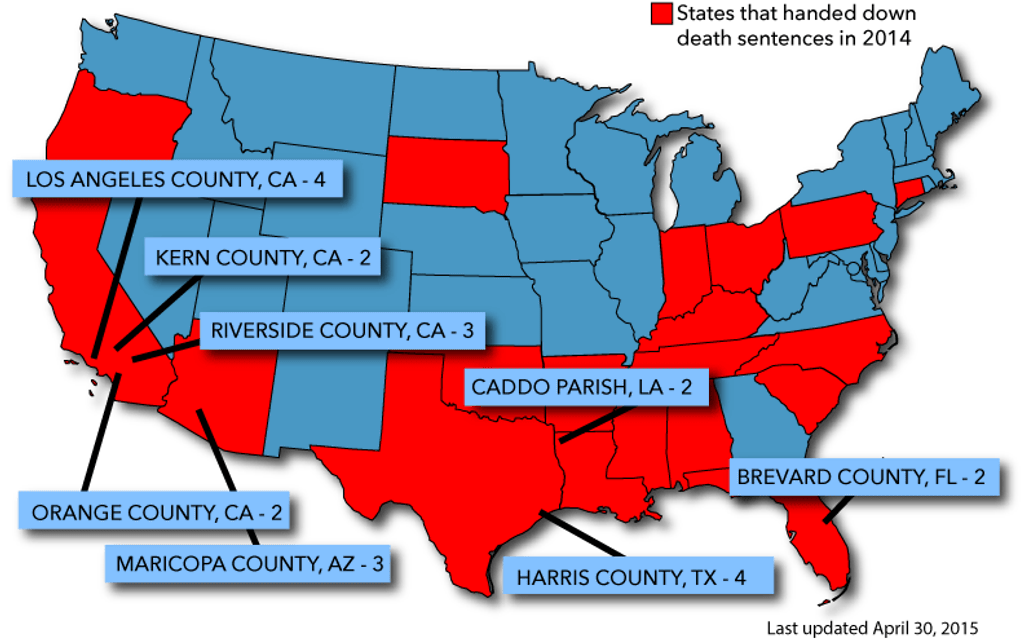 Riverside County, California is "the buckle of a new Death Belt," says Professor Robert J. Smith of the University of North Carolina at Chapel Hill, producing 7 death sentences in the first half of 2015. This, Smith says, is "more than California's other 57 counties combined, more than any other state, and more than the whole Deep South combined."
Los Angeles County has produced 33 death sentences since 2010 - the most in the Nation - and 5 Southern California counties (also including Kern, Orange, and San Bernardino) are among the most prolific 15 counties nationwide in producing death sentences in that time period. Meanwhile, there has been a dramatic drop in new death verdicts in the Deep South, which Smith notes formerly produced the most death sentences. No one has been sentenced to death in 2015 in Georgia, North Carolina, South Carolina, Virginia, or Texas.
The Southern California counties "have more in common than overzealous use of the death penalty," Smith says. Prosecutor's offices in these counties face charges of rampant misconduct, including deliberately withholding favorable evidence and lying to courts. The entire Orange County District Attorney's office was recused from a recent capital prosecution as a result of extensive misconduct. Its Deputy District Attorney Erik Petersen recently resigned and left the state after he came under scrutiny for the use of an illegal jailhouse informant program to secure testimony against defendants. In Riverside County, federal courts overturned a murder conviction earlier this year because a prosecutor lied about whether an informant received incentives for testifying. Kern and Los Angeles prosecutors have also been cited for repeated acts of misconduct. (Click image to enlarge. Map shows counties that handed down the most death sentences in 2014.)
Despite the high number of death sentences, executions continue to be on hold in California - the last execution there was in 2006 - and the long delays in the appeals process led a federal judge to declare the state's death penalty unconstitutional.
Human Rights
May 24, 2023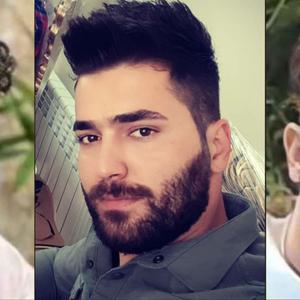 Iran Continues Aggressive Use of Death Penalty Despite International Condemnation