---
---
Death Penalty Information Center
Webinar Series on
Human Rights and the U.S. Death Penalty
Faculty
November 4 – December 2, 2022
Supported by the Foreign Office of the Federal Republic of Germany
---
Launch Event: A Panel on Human Rights & the U.S. Death Penalty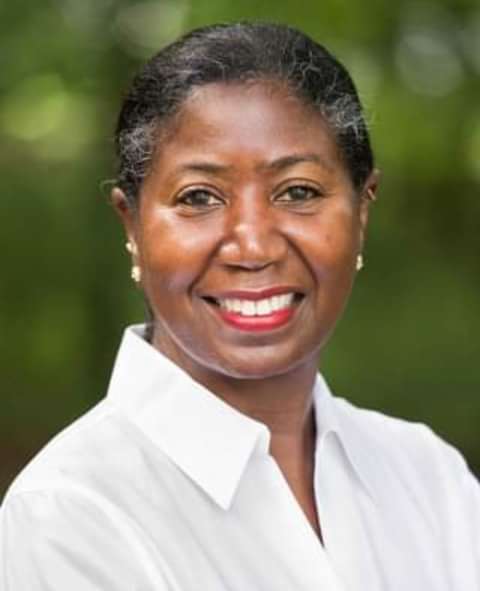 Diann Rust-Tierney
Diann Rust-Tierney is an Adjunct Professor of Law at the Georgetown University Law Center, where she teaches a seminar on Human Rights Advocacy: Lessons Learned from the Campaign to End the Death Penalty. Professor Rust-Tierney served as the Georgetown Human Rights Institute Robert F. Drinan S.J. Visiting Professor for Human Rights for the academic year 2021-2022.
Professor Rust-Tierney has more than 30 years of experience in federal legislative and executive branch advocacy on civil and human rights, including serving for 16 years as Executive Director of the National Coalition to Abolish the Death Penalty. Previously, she held several roles at the American Civil Liberties Union, including Legislative Counsel, Chief Legislative Counsel/Associate Director of the Washington Office, and the Director of the Capital Punishment Project. Professor Rust-Tierney also served as a staff attorney at the National Women's Law Center, where she engaged in policy advocacy and federal litigation with a focus on Title IX and increasing educational equity for women and nondiscrimination in employment.
Professor Rust-Tierney's Drinan Chair Lecture on Human Rights focused on the relationship between capital punishment and the legacy of the American racial caste system. Professor Rust-Tierney has testified before Congress and spoken extensively on the death penalty, race, women's rights, policy advocacy and human and civil rights campaigns. She served for many years as a member of the Board of Directors of the Death Penalty Information Center.
---
John Bessler
Professor John Bessler has taught at the University of Baltimore School of Law and the Georgetown University Law Center since 2009. He has also taught at the University of Minnesota Law School, the George Washington University Law School, Rutgers School of Law, and the University of Aberdeen in Scotland. He clerked for U.S. Magistrate Judge John M. "Jack" Mason of the U.S. District Court for the District of Minnesota and practiced law full-time for many years. In 2018, he was awarded the University System of Maryland Board of Regents' Faculty Award for Research, Scholarship or Creative Activity and was a visiting scholar at the Human Rights Center of the University of Minnesota Law School.
Professor Bessler has an undergraduate degree from the University of Minnesota in political science, a J.D. from the Indiana University School of Law in Bloomington, an M.F.A. in Writing from Hamline University, and a master's degree in international human rights law from Oxford University. His law review articles have appeared in the American Criminal Law Review, the Arkansas Law Review, the Northeastern University Law Review, the Montana Law Review, and elsewhere, and his books have received numerous awards. His 2014 book, The Birth of American Law: An Italian Philosopher and the American Revolution (Carolina Academic Press) received the Scribes Book Award.
Among his notable publications on capital punishment are Cruel and Unusual: The American Death Penalty and the Founders' Eighth Amendment (Northeastern University Press, 2012), The Death Penalty as Torture: From the Dark Ages to Abolition (Carolina Academic Press, 2017), The Celebrated Marquis: An Italian Noble and the Making of the Modern World (Carolina Academic Press, 2018), and The Baron and the Marquis: Liberty, Tyranny, and the Enlightenment Maxim That Can Remake American Criminal Justice (Carolina Academic Press, 2019). A forthcoming book, The Death Penalty's Denial of Fundamental Human Rights: International Law, State Practice, and the Emerging Abolitionist Norm, will be published by Cambridge University Press in December 2022.
Nathalie Greenfield
Nathalie Greenfield is a human rights lawyer specializing in the cases of women sentenced to death. She has represented women on death row in the United States, Tanzania, and Malawi, contributing to litigation in domestic and international tribunals. Since 2019, Nathalie has worked on cases before the Inter-American Commission on Human Rights, the African Court on Human and Peoples' Rights, and UN bodies. She conducts trainings on representing women along with her colleagues at the Cornell Center on the Death Penalty Worldwide and is a co-author of the Cornell Center's recent manual for capital defenders: Defending Women and Transgender Persons Facing Extreme Sentences: A Practical Guide.
Webinar: Race & the U.S. Death Penalty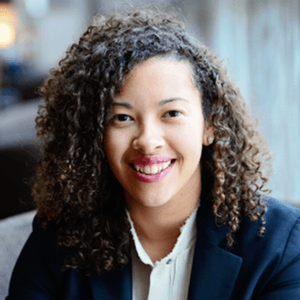 Kristina Roth
Prior to joining the Legal Defense Fund, Kristina led the Criminal Justice Program at Amnesty International USA (AIUSA) as Senior Advocate. At AIUSA, she worked regularly with grassroots activists, impacted communities, fellow advocates, elected officials, and other top stakeholders at the state and federal levels to further human rights in domestic law. She focused on efforts to abolish the death penalty and advance policing accountability legislation, with a focus on efforts to stop unlawful use of force by law enforcement. Before AIUSA, Kristina worked as Washington Representative and Deputy Director of Domestic Policy at the Jewish Council for Public Affairs, where she collaborated with interfaith and secular partners advocating on a slew of domestic issues at the federal level from sentencing reform to access to abortion. Kristina holds a Bachelor of Science from Ithaca College in Communications Management and Design with a minor in Politics.
She represented AIUSA before the UN and other international treaty monitoring bodies and testified before the Maryland legislature on a law enforcement use of force measure, that became law. Her analysis has been featured in The New York Times, The Washington Post, BBC, The Hill, and she has appeared live on Al Jazeera and MSNBC.
Kristina serves as a co-chair of the Justice Roundtable's federal Law Enforcement Reform Working Group, working with partner organizations to shape federal legislation and policies to meaningfully address systemic failures of policing.
Olivia Ensign
Olivia Ensign is the Senior Advocate at Human Rights Watch US Program, with a focus on the criminal legal system and systemic inequality. In this role she employs a multi-faceted approach of collaboration, public education, and fact-finding to move the needle towards the protection of human rights in the United States at the federal and state levels.
Prior to joining Human Rights Watch, Olivia was a Staff Attorney at the American Civil Liberties Union's Capital Punishment Project where she represented clients in capital proceedings at the trial, direct appeal, and post-conviction levels across the southern United States and engaged in systemic efforts aimed at the abolition of the death penalty.
Olivia holds a bachelor's degree in Political Science and Peace and Conflict Studies from Swarthmore College and received her law degree from New York University School of Law where she was a Root-Tilden-Kern Public Interest Scholar and Institute for International Law and Justice Scholar.
Webinar: Excessive Punishment & Conditions of Confinement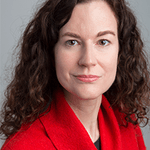 Amy Fettig
Amy Fettig is a human rights lawyer and leading expert on criminal justice reform who has garnered national recognition for her work on prison conditions. Prior to joining The Sentencing Project, Fettig served as Deputy Director for the ACLU's National Prison Project. At the ACLU, she litigated federal class action prison conditions cases under the Eighth Amendment. Her practice focused on claims regarding medical and mental health care in prison, solitary confinement, sexual assault in detention settings, and comprehensive reform in juvenile facilities. Fettig also founded and directed the ACLU's Stop Solitary campaign seeking to end the practice of long-term isolation in our nation's prisons, jails and juvenile detention centers through public policy reform, legislation, litigation and public education. Fettig served as a leading member of the national coalition seeking to end the practice of shackling incarcerated pregnant women. A national expert on prisoner rights law and criminal justice reform, Fettig has also provided technical assistance and advice to advocates around the country and has served as an Adjunct Professor of Law at Georgetown University Law Center, where she taught courses on public interest advocacy. Prior to law school, Ms. Fettig worked with incarcerated and formerly incarcerated people and their families in New York City. She holds a B.A., with distinction, Carleton College; a Master's from Columbia University, School of International and Public Affairs; and a J.D. from Georgetown University. Fettig is a member of the New York State Bar (2002) and the Bar for the District of Columbia (2006).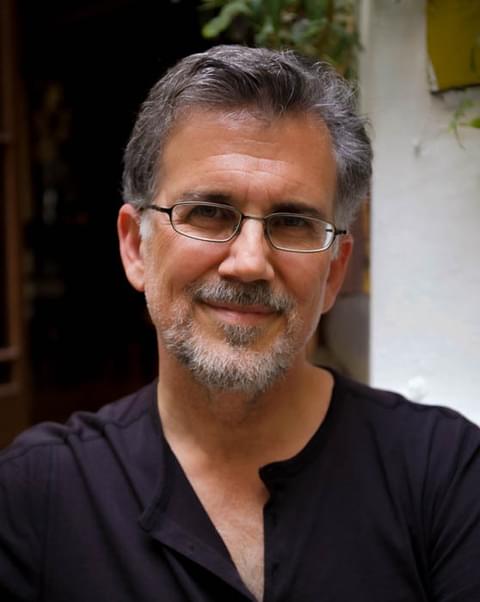 David Fathi

David C. Fathi is Director of the American Civil Liberties Union National Prison Project, which brings challenges to conditions of confinement in prisons, jails, and other detention facilities, and works to end the policies that have given the United States the highest incarceration rate in the world. He worked as a staff lawyer at the Project for more than ten years before becoming director in 2010 and has litigated numerous prisoner rights cases throughout the United States. From 2012 to 2015 he represented the ACLU in negotiations leading to adoption of the United Nations Revised Standard Minimum Rules for the Treatment of Prisoners, known as the "Nelson Mandela Rules."
From 2007 to 2010 Fathi was Director of the US Program at Human Rights Watch. The US Program works to defend the rights of particularly vulnerable groups in the United States, and has published groundbreaking reports on the death penalty, prison conditions, racial discrimination, the rights of immigrants, and many other human rights issues.
Fathi has lectured nationally and internationally on criminal justice issues. His op-eds have appeared in The Guardian, Washington Post, Los Angeles Times, Chicago Tribune, Houston Chronicle, and other major media outlets. He is Chair of the Board of Penal Reform International, a London-based NGO that works for criminal justice reform around the world. He is a graduate of the University of Washington and the University of California, Berkeley Law School.
DPIC Presenters & Moderators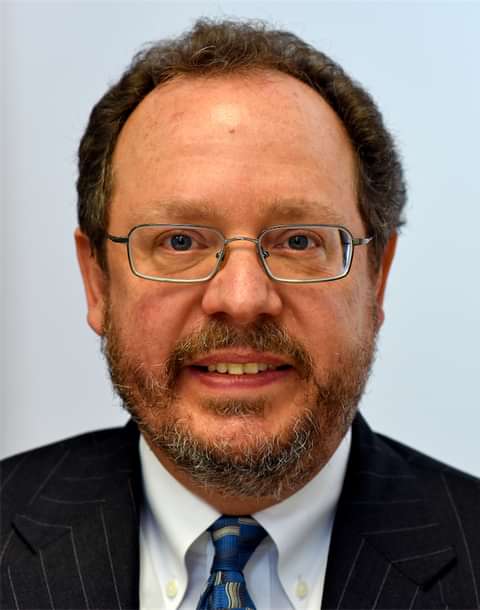 Robert Dunham
Robert Dunham is Executive Director of the Death Penalty Information Center and a nationally recognized expert on the death penalty. Before joining DPIC in March 2015, he was one of the leading capital appeal lawyers in Pennsylvania, arguing on behalf of the Commonwealth's death-row prisoners in its state and federal courts and in the United States Supreme Court.
Mr. Dunham served as Executive Director of the former Pennsylvania Capital Case Resource Center from 1994 to 1999; Director of Training of the Capital Habeas Unit of the Philadelphia federal defender's office from 1999 to 2009; and as an assistant federal defender in the Harrisburg federal defender's capital habeas unit from 2009 until he joined DPIC. Collectively the offices overturned more than 150 unconstitutionally imposed death sentences, against just three executions — all of mentally ill prisoners who waived their appeals. Mr. Dunham started his legal career as a litigation associate at Schnader, Harrison, Segal & Lewis in Philadelphia, where he was a member of the First Amendment Practice Group and handled his first pro bono capital case. He previously served five years as a legislative assistant to State Representative Robert W. O'Donnell, later the Speaker of the Pennsylvania House of Representatives.
Mr. Dunham has taught in death penalty training programs in the United States for more than twenty-five years and presented in classrooms and international conferences in Canada, Europe, and Asia. He was an adjunct professor of law at Villanova Law School for eleven years, teaching death penalty law, and has also taught death penalty at Temple Law School and as a visiting scholar at Oklahoma State University. He has served on the Steering Committee of the American Bar Association's Death Penalty Representation Project and on the board of directors of the Pennsylvania Innocence Project and the Pennsylvania Association of Criminal Defense Lawyers, and was a board member and board president of the Philadelphia crime victim assistance program, Northwest Victim Services.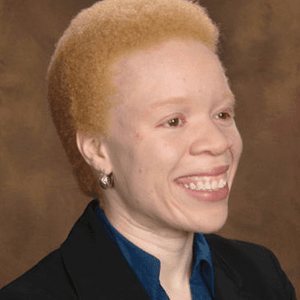 Ngozi Ndulue
Ngozi Ndulue joined DPIC's staff as Director of Research and Special Projects in September 2018 and became Deputy Director in November 2021. Ms. Ndulue's career as a lawyer has focused on the intersection of racial justice and the criminal legal system. After graduating from Yale Law School, she clerked for Judge Eric L. Clay on the U.S. Court of Appeals for the Sixth Circuit. She litigated on behalf of death-sentenced individuals as an Assistant Federal Public Defender in Phoenix, Arizona and as a staff member of the Ohio Justice and Policy Center (OJPC) in Cincinnati, Ohio. At OJPC, Ngozi also engaged in policy research, coalition building, and advocacy on a variety of state and local criminal justice issues. Before coming to DPIC, Ngozi served as Senior Director of Criminal Justice Programs at the national NAACP, where much of her work centered on providing unit training, strategic direction, and research to support the NAACP's criminal justice agenda.

Deterrence
Nov 08, 2022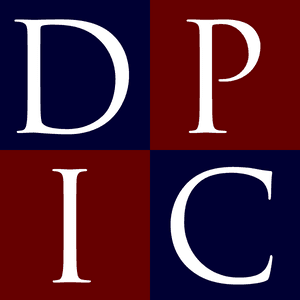 DPIC

Analysis: Pandemic Murder Rates Highest in Death Penalty States