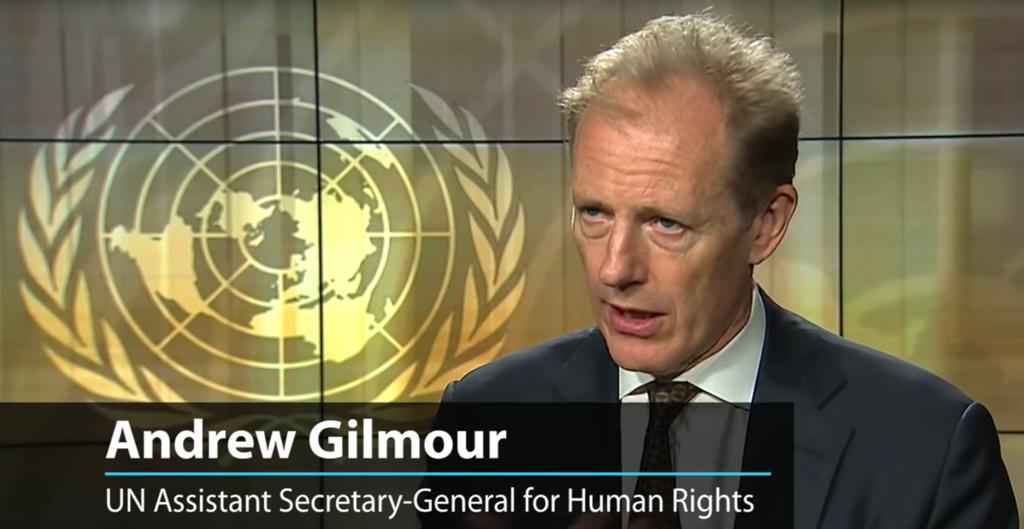 A senior United Nations human rights official has criticized the secrecy with which countries carry out the death penalty and called for greater transparency by countries that still employ capital punishment. "There is far too much secrecy," United Nations Assistant Secretary-General for Human Rights Andrew Gilmour (pictured) said in an interview released November 21 by the U.N. News Centre, "and it's quite indicative the fact that although many countries are giving up the practice, those that retain it nevertheless feel that they have something to hide."
170 nations have either abolished the death penalty—which U.N. Secretary-General António Guterres has described as a "barbaric practice" that "has no place in the 21st century"—or have not carried out an execution in more than a decade. Many of the governments that continue to execute prisoners have shrouded their death-penalty practices in secrecy, hiding who is on death row and why, how executions are carried out, and—in some countries—how the government has disposed of the executed prisoner's body. Guterres said the practice manifests "a lack of respect" for the human rights of those sentenced to death and "obstructs efforts to safeguard the right to life."
In December 2016, the General Assembly added an anti-secrecy provision to its regular resolution calling for a moratorium on executions, saying that transparency was essential to assess whether countries were administering their death penalty laws in compliance with international human rights standards. In September 2017, the death-penalty moratorium resolution adopted by the U.N. Committee on Human Rights again emphasized the link between transparency and respect for human rights. At an October 2017 event at U.N. Headquarters in New York commemorating World Day Against the Death Penalty, the Secretary-General said "[f]ull and accurate data is vital to policy-makers, civil society and the general public. It is fundamental to the debate around the death penalty and its impact." Execution secrecy, he said, "undermines that debate."
Secrecy has been implicated in recent execution botches and questionable execution practices across the United States, In May 2016, an Oklahoma grand jury found that "paranoia" on the part of prison officials about keeping execution information secret had "caused administrators to blatantly violate their own policies," contributing to the botched execution of Clayton Lockett, the execution of Charles Warner with an unauthorized execution drug, and the aborted attempt to execute Richard Glossip. In Missouri, prosecutors affirmatively used the state's secrecy provisions to prevent prisoners from obtaining evidence that the out-of-state compounding pharmacy from which the state was illegally obtaining drugs had committed 1,892 violations of pharmacy health and safety regulations.
Gilmour singled out for criticism Arkansas's rush to execute eight prisoners in an eleven-day span in April before its supply of the drug midazolam expired. "I've heard various arguments, absurd arguments for executing and some rather obscene arguments for executing," Gilmour said, "but I don't really think I've heard many more obscene ones or absurd ones than the fact that the drugs for executing had reached their sell-by date."
As part of an international human rights efforts to end the secret trade in lethal-injection drugs, the U.N. Office of the High Commissioner for Human Rights has supported a multi-national initiative called the Alliance for Torture-Free Trade. "I think it'd be a step forward in civilization to block this trade, and luckily there are some major drug companies who are refusing to allow their drugs to be used in instances of execution," Gilmour said.
Human Rights
Sep 28, 2023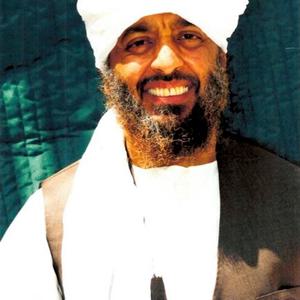 Guantanamo Bay Judge Rules
9

/​

11

Capital Defendant Mentally Incompetent to Stand Trial
International
Aug 31, 2023
Dr. Roya Boroumand dis­cuss­es cap­i­tal pun­ish­ment in Iran