Tennessee has set two more execution dates for 2020, directed, advocates say, at men whose cases present unresolved issues of innocence, intellectual disability, and mental competency.
On February 24, 2020, the Tennessee Supreme Court granted state prosecutors' applications for execution dates for Byron Black (pictured, left) and Pervis Payne (pictured, right). The court scheduled Black's execution for October 8 and Payne's for December 3, making them the fourth and fifth executions scheduled in Tennessee for 2020.
Coming less than a week after the execution of Nicholas Sutton—whose clemency plea had been supported by seven corrections officials, five jurors, and members of the victims' families—the warrants draw continuing attention to death-penalty practices legal experts have characterized as extremist and out of step with national trends. If Tennessee carries out all four pending death warrants, 2020 will be the first year since 1948 in which the state executed as many as five prisoners in a single year.
Attorneys for Black and Payne said both men, who have been on death row since the 1980s, are intellectually disabled. Black has an IQ of 67 and Payne has an IQ of 72. Under the U.S. Supreme Court's 2002 ruling in Atkins v. Virginia, it is unconstitutional to execute people with intellectual disability. Black is 63 years old, frail, and also has brain damage and schizophrenia. Payne is seeking DNA testing of previously undisclosed physical evidence that, his lawyers say, "completely contradicts the prosecution's case" and they believe will prove his innocence. Both prisoners are parties to a lethal-injection challenge pending in federal court.
In a statement, Kelley Henry, a Tennessee federal defender who is representing both Black and Payne, said of Black, "In addition to the severe mental defects which make him incompetent to be executed, he suffers from numerous medical ailments. He is physically infirm, can barely walk, is in need of two hip replacements, and suffers from congestive heart failure. He gets around the prison by being pushed in an office chair with wheels. The Eighth Amendment prohibits the execution of a prisoner, like Mr. Black, who has lost his sanity." A hearing has been ordered to determine whether Black is competent to be executed.
Payne, who is 52, has maintained his innocence for more than 30 years. Intellectual disability is a known risk factor for wrongful conviction because people with intellectual disability are less able to assist in their own defense and more likely to falsely confess. Henry said Payne "was convicted because he was unable to assist his attorneys in making his defense and made a poor witness who was no match for the experienced prosecutor." Payne's brief in opposition to the prosecution's request for an execution date notes that no physical evidence linked Payne to the murder and that the defense recently discovered "new, material, exculpatory evidence" that the prosecution had suppressed at the time of trial, including "[a] bloody comforter, bloody sheets, and a bloody pillow" that potentially also have semen evidence. "Mr. Payne was previously denied DNA testing based on a Tennessee Supreme Court case that has since been reversed," Henry said in her statement. "The new evidence should be tested before any execution proceeds."
On September 20, 2019, Tennessee Attorney General Herbert Slatery asked the Tennessee Supreme Court to set execution dates for an unprecedented nine death-row prisoners, the largest execution request in the modern history of Tennessee's death penalty. The same day, Slatery sought to intervene in the case of death-row prisoner Abu-Ali Abdur'Rahman to reactivate his death warrant and undo a court-approved plea deal with Nashville prosecutors that would overturn his death sentence and replace it with three consecutive life sentences. The court has scheduled the executions of Oscar Smith and Harold Nichols for June 4 and August 4, respectively. It has stayed Abdur'Rahman's execution to consider Slatery's request.
Sources
Adam Tamburin, Tennessee Supreme Court sets two new exe­cu­tion dates for 2020, The Tennessean, February 24, 2020; Steven Hale, State Supreme Court Sets Two New Execution Dates for 2020, Nashville Scene, February 24, 2020; Travis Loller, Tennessee con­tin­ues push for exe­cu­tions, set­ting 2 more, Associated Press, February 25, 2020.
Read the Tennessee Supreme Court's orders set­ting exe­cu­tion dates for Byron Black and Pervis Payne. You can read the plead­ings asso­ci­at­ed with the Tennessee Attorney General's motion to set an exe­cu­tion date for Byron Black here. You can read the plead­ings asso­ci­at­ed with the Tennessee Attorney General's motion to set an exe­cu­tion date for Pervis Payne here.
Read the Attorney Statement Re: Tennessee Setting Two New Execution Dates, February 24, 2020.
Juveniles
Jun 06, 2023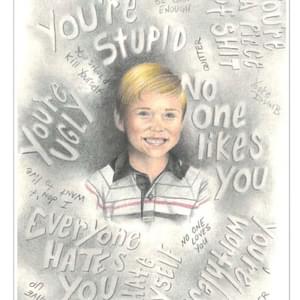 Jurors Who Sentenced Michael Tisius to Death Express Regret