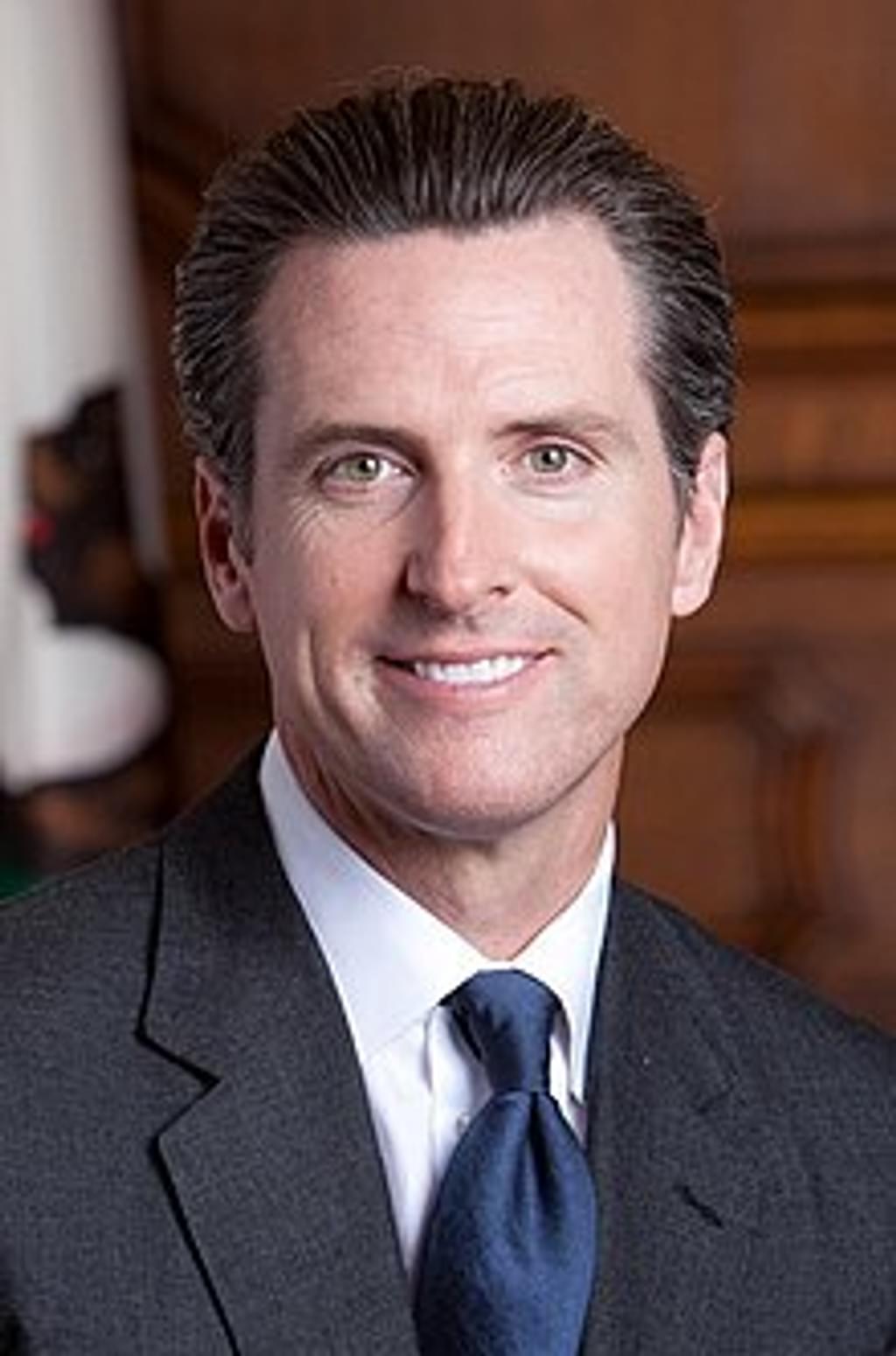 Calling California capital sentencing proceedings "infected by racism," Governor Gavin Newsom (pictured) has filed a brief in the California Supreme Court supporting a death-row prisoner's claim that capital punishment as currently practiced in the state violates the California penal code and the state constitution.
In a news release, the Governor's office said the friend-of-the-court brief, filed on October 26, 2020 in the capital appeal of Don'te Lamont McDaniel, was "the first time in California history that a sitting governor has filed an amicus brief calling attention to the unfair and uneven application of the death penalty." On the same day, an alliance of progressive prosecutors announced that six current and former California district attorneys had also filed an amicus brief supporting McDaniel, arguing that California's death penalty procedures have resulted in systemically arbitrary sentencing, in violation of the state's constitution.
"Amid our nationwide reckoning on racism and historical injustice," Newsom said in a statement accompanying the filing, "the State of California is continuing to address the failings in our criminal justice system. California's capital punishment scheme is now, and always has been, infected by racism."
McDaniel has challenged the death sentence in his case arguing that the state right to a jury trial requires that capital sentencing juries unanimously agree that prosecutors have proven an aggravating circumstance beyond a reasonable doubt before they may consider it in their deliberations on life or death. He further argues that jurors must all agree that aggravating circumstances outweigh mitigating circumstances beyond a reasonable doubt before they may recommend that a defendant be sentenced to death. McDaniel's appeal asks the court to overturn case precedent that currently permits each juror to consider whatever aggravating factor or factors he or she believes have been proven, and that does not require the jury to agree beyond a reasonable doubt that a death sentence should be imposed.
The Governor's Brief
Newsom's brief, authored by Berkeley Law School Death Penalty Clinic Director Elisabeth Semel and the law school's Dean Erwin Chemerinsky, argues that California's death penalty is plagued by geographic arbitrariness and disparities based on both the race of the defendant and the race of victims. These disparities, the brief says, are a product of numerous factors, including the disproportionate exclusion of jurors of color from death penalty venires and aggravating circumstances that disproportionately apply to defendants of color.
The brief says that jury decisions in the penalty phase of a capital trial should be subject to the same unanimity and reasonable doubt standards that apply to other jury decisions, including whether individual aggravating circumstance have been proven and whether aggravating circumstances outweigh mitigating circumstances. "Since its inception, the American death penalty has been disproportionately applied, first, to enslaved Africans and African Americans, and, later to free Black people," Governor Newsom said. "With this filing, we make clear that all Californians deserve the same right to a jury trial that is fair, and that it is a matter of life and death."
Semel called race "a pernicious influence in the way the death penalty is administered in California." We need certain safeguards that we know help reduce the influence of racial discrimination," she told the Los Angeles Times. "[D]etermining verdicts beyond a reasonable doubt and unanimously demonstrably reduce the influence of racial discrimination," she said.
The Prosecutors' Brief
Six current and former prosecutors — District Attorneys Diana Becton (Contra Costa Counnty), Chesa Boudin (San Francisco), Jeffrey Rosen (Santa Clara County), and Tori Verber Salazar (San Joaquin County) and former D.A.'s Gil Garcetti (Los Angeles County) and George Gascón (San Francisco) — also filed a brief in support of McDaniel. The Prosecutors Alliance of California, an organization of progressive prosecutors that helped identify the prosecutors who submitted the brief, said this was the first time California prosecutors have filed a court brief arguing that the state's death penalty is arbitrarily imposed.
"California's special circumstance statute … make[s] almost every first degree murder eligible for the death penalty," the brief states. As a result, which defendants are ultimately sentenced to death "is influenced both by irrelevant factors, such as geography and whether the defendant is represented by a public defender or a court-appointed lawyer, and impermissible factors such as the race and ethnicity of the defendant and the victim."
"The absence of procedural requirements such as a heightened burden of proof and jury unanimity," they write, "amplify arbitrariness further violating the constitutional command that the death penalty be reserved for the worst offenses."
Boudin criticized California's death penalty as "inconsistent with the values of a humane society" and "racially biased." The death penalty, he said is imposed "disproportionately in cases where the victims were white or where the defendants were Black or Latinx."
"Each of us seeks a safe society in which our families can thrive," Salazar said. However, she said, that goal can be achieved "without using an archaic form of punishment that is riddled with errors. We often see the re-victimization of families through the lengthy and costly appeals process for a method that has been proven to not deter violent crimes from happening."
Rosen, who recently announced that his office will no longer pursue capital prosecutions, said "Whether you agree or disagree with the death penalty we can all agree that it should not be applied in an arbitrary manner."
"There is a growing recognition among prosecutors that the way in which the death penalty is applied in California is unjust and that racial bias continues to be a very serious problem," said Cristine Soto DeBerry, the director of the Prosecutors Alliance. "This has prompted a number of district attorneys to question whether the death penalty should still be used at all."
Sources
Phil Willon, Gov. Gavin Newsom alleges racial bias in oppos­ing a death penal­ty case, Los Angeles Times, October 26, 2020; Bob Egelko, Newsom, California dis­trict attor­neys seek tighter stan­dards for appli­ca­tion of death penal­ty, San Francisco Chronicle, October 26, 2020; Adam Beam, California gov­er­nor: Death penal­ty ​'infect­ed by racism', Associated Press, October 26, 2020; Jason Campbell, SJ County DA oppos­es state death penal­ty in cur­rent form, Manteca Bulletin, October 27, 2020; David Greenwald , Boudin and Other DAs Join Governor's Declaration That Death Penalty Is Applied in Racially Biased Manner, The Davis Vanguard, October 27, 2020; Press Release, Governor Newsom Files Historic Amicus Brief in Death Penalty Case, Arguing for Greater Protections Against Racial Bias in Jury Proceedings, Office of Governor Gavin Newsom, October 26, 2020; Press Release, GOVERNOR GAVIN NEWSOM, SIX CURRENT AND FORMER DISTRICT ATTORNEYS DECLARE DEATH PENALTY APPLIED IN RACIALLY BIASED AND ARBITRARY MANNER, Prosecutors Alliance of California, October 26, 2020.
Read the Amicus Curiae briefs of California Governor Gavin Newsom and Six Present or Former California District Attorneys.

Arbitrariness
Sep 13, 2023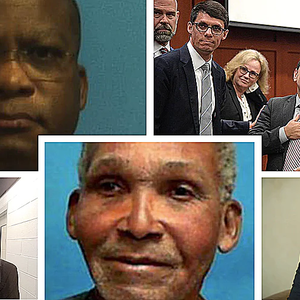 When Jurors Do Not Agree, Should a Death Sentence Be Imposed?