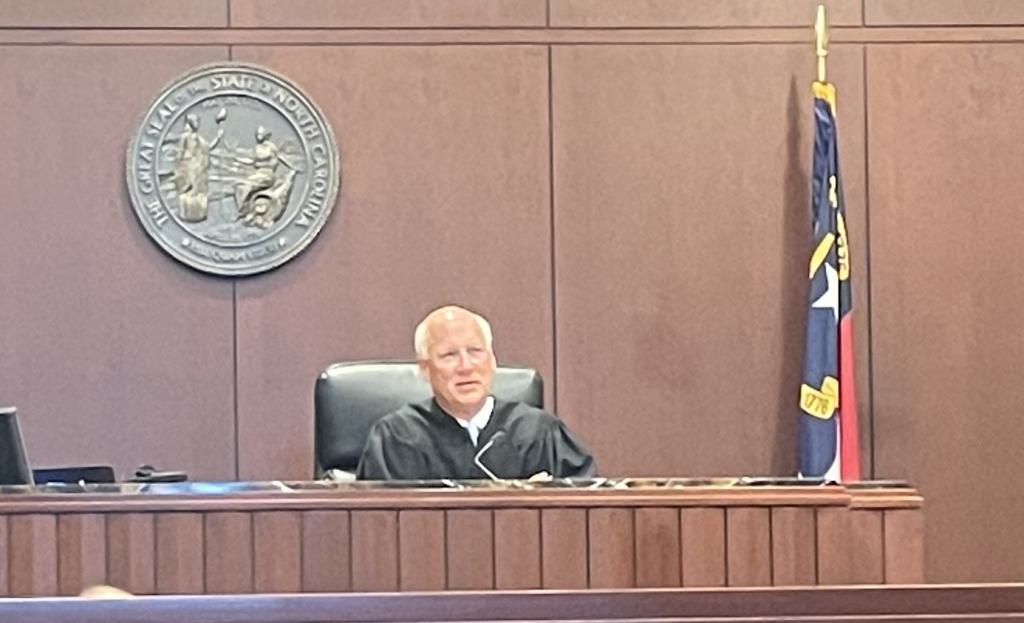 In the first Racial Justice Act case to reach a hearing since the North Carolina Supreme Court struck down the state legislature's attempt to retroactively repeal the landmark law, a North Carolina judge has ordered state prosecutors to produce decades of data on jury selection in capital cases. On May 20, 2021, Superior Court Judge Wayland Sermons (pictured) granted a request from the legal team representing death-row prisoner Hasson Bacote that prosecutors produce records related to prosecutorial training and communications regarding jury selection, including jury selection notes, since 1980.
The Racial Justice Act requires that a prisoner's death sentence be changed to life imprisonment if racial bias or discrimination was a significant factor in the decision to seek or impose the death penalty in his or her case. Bacote, who is a Black, was sentenced to death in Johnston County, North Carolina in 2009. His lawyers have presented evidence that prosecutors in his case struck Black jurors at nearly triple the rate that they struck white jurors.
"I don't know that there's a weaker case for the death penalty than Mr. Bacote," Gretchen Engel, executive director of The Center for Death Penalty Litigation, said. "This case, with all of the other evidence we have, [shows] that racism permeates the death penalty in our state and nationwide."
Bacote is one of more than 140 death-row prisoners who filed claims under the 2009 law, which was repealed in 2013 when Republican legislators took control of the state house and senate. The bill attempted to apply the repeal retroactively to claims prisoners had already filed under the act, and trial judges across the state dismissed the Racial Justice Act cases that were pending before them.
The death sentences of four prisoners had already been overturned prior to the repeal, but subsequent state court rulings reinstated those death sentences. Prisoners whose cases had not yet been heard appealed the retroactive repeal of the law, and in 2020, the North Carolina Supreme Court ruled in their favor. The court said that "the retroactive application of the RJA Repeal violates the prohibition against ex post facto laws under the United States and North Carolina Constitutions" and remanded the cases to trial court to conduct hearings. The court subsequently issued rulings restoring the Racial Justice Act decisions that had taken Marcus Robinson, Christina Walters, Quintel Augustine, and Tilmon Golphin off of death row.
Bacote's case is the first to be heard since that 2020 ruling. His lawyers from the ACLU and the Center for Death Penalty Litigation asked that the state produce records dating back to 1980, when North Carolina reinstated the death penalty. Judge Sermons ordered the North Carolina Department of Justice to gather and submit that evidence, which includes data on training of prosecutors as well as the racial demographics of all prosecutors and staff in district attorney's offices. ACLU Capital Punishment Project lawyer Henderson Hill, one of the members of Bacote's defense team, said Bacote sought the information because of the long tenures and outsized influence of some prosecutors. "If you went to a Joe Freeman Britt training," Hill said, referring to a longtime Robeson County District Attorney with a reputation for being "tough on crime," "what he said influenced lawyers and the state prosecutors in the state for 20, 30 years."
The evidence already submitted by Bacote's attorneys demonstrates significant racial disparities in jury selection. "The rate at which the prosecution excluded Black citizens from his jury was shocking," Engle said. In addition to the case-specific evidence of disproportionate jury strikes, Bacote's petition presented evidence from a study conducted by Michigan State University researchers, who examined data from 1500 North Carolina cases between 1990 and 2009. That study revealed that, with remarkable consistency both over time and in counties across the state, prosecutors had struck prospective Black jurors from serving in capital cases at 2.5 times the rate of other jurors. An extensive regression analysis of hundreds of factors that could potentially explain the strikes found that the huge disparity in strike rates was attributable to race. Studies also showed that 20% of North Carolina death-row prisoners had been sentenced by all-white juries, and another quarter had been convicted by juries with only a single person of color. In a case with white victims, the defendant was nearly three times more likely to be sentenced to death.
Bacote's case is considered a bellwether. A ruling in his favor could portend relief for much of the state's death row. "The Racial Justice Act is really a unique law," Engel said. "[T]here aren't very many states that have the courage to enact something like [it] that's really going to take a hard look at our criminal punishment system in our most serious cases and deal with the history of racism and the death penalty."
"Is [the death penalty] biased? I think most people would answer yes," Hill said. "I think the question is, what do we do about it? How do we undo 300, 400 years of race discrimination?" The answer, he said, is "Let's get it right. Let's fix it. And I think that's what is so promising about this piece of litigation."
Judge Sermons did not take evidence or hear argument on the merits of Bacote's case at the hearing. He scheduled a conference on the status of the records in 90 days.
Sources
Laura Leslie, Judge orders state to pro­vide decades of data on death penal­ty tri­als in NC to attor­neys seek­ing to over­turn sen­tences, WRAL​.com, Raleigh-Durham, May 20, 2021; Yanqi Xu, First Racial Justice Act claim since land­mark 2020 rul­ing is heard in state court, The Progressive Pulse, May 24, 2021; Leigh Tauss, New Hearings on Reopened Death Penalty Cases Began Last Week. The Outcomes Could Effectively End North Carolina's Death Penalty, Indy Week, May 26, 2021.
International
Jun 01, 2023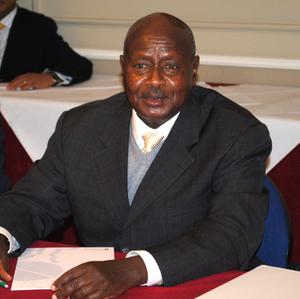 Uganda's Controversial ​
"

Anti-Homosexuality Act" Includes Possibility of Death Sentence
Victims' Families
May 30, 2023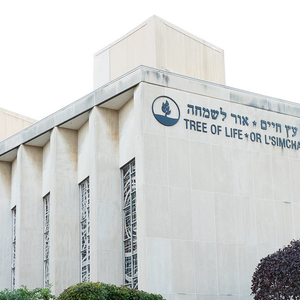 Victims' Families are Divided Over Death Penalty as Bowers Trial Begins