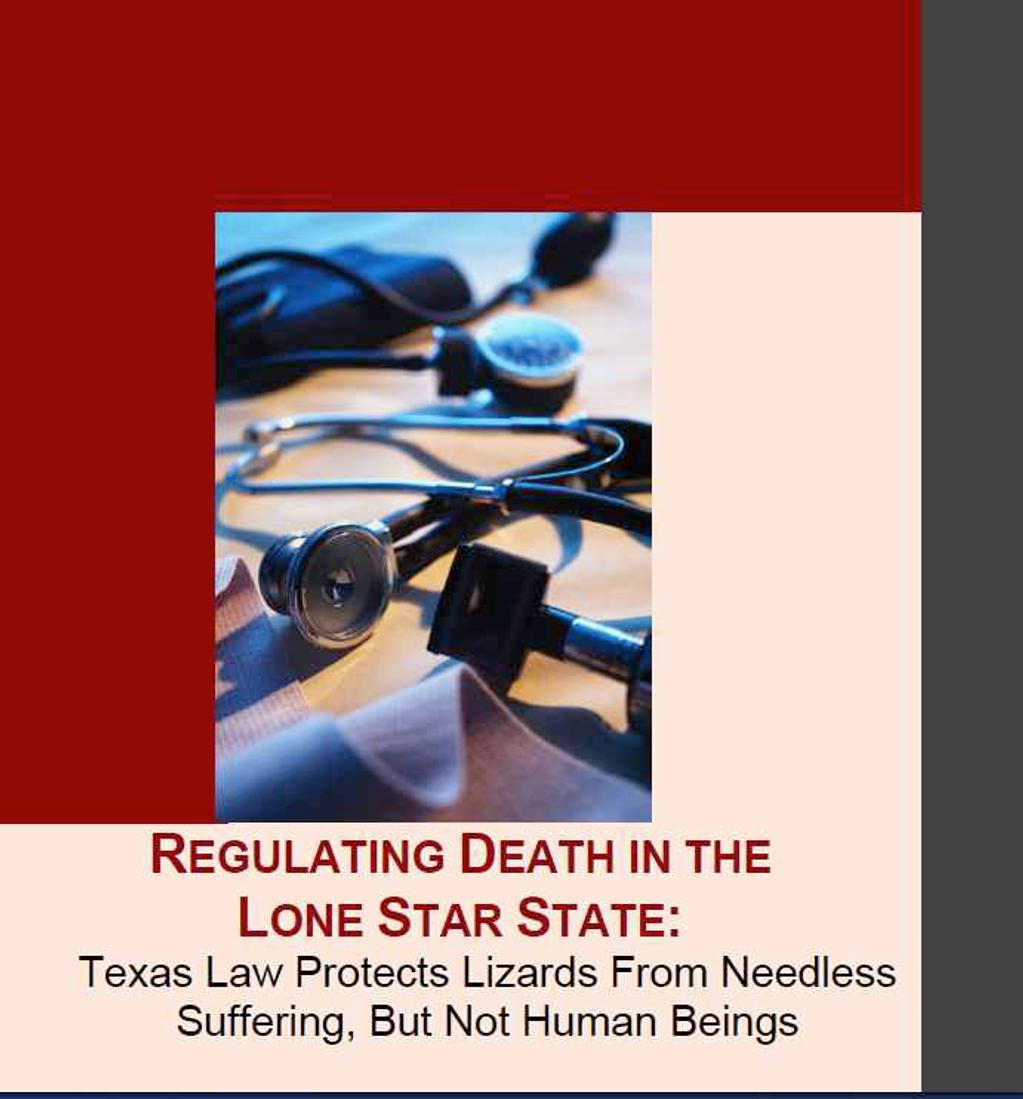 As Texas prepares to execute Cleve Foster on April 5, a new report released by the ACLU of Texas and Northwestern University's Center for International Human Rights reveals that procedures for euthanizing animals in the state are more carefully regulated than the protocol for executing death row inmates. In March, Texas announced that it will continue to use a risky three-drug protocol for executions, and will replace the critical first drug, which is in short supply, with a new drug, pentobarbital—all without an opportunity for public review. According to the ACLU's report, "Texas' lax attitude regarding the taking of human life contrasts sharply with its enactment of detailed regulations to ensure that animals suffer no pain when they are euthanized. Animal euthanasia laws provide strict certification requirements for euthanasia technicians and regulate acceptable methods of intravenous euthanasia down to the correct dosage per kilogram of an animal's body weight. By contrast, the Texas legislature has failed to enact any legislation to ensure that the individuals responsible for extinguishing human life are properly trained and qualified, and that the drugs they administer are both effective and humane."
For example, the Texas Health and Safety Code requires that animals must be euthanized only in accordance with procedures set forth by the American Veterinary Medical Assocation's Guidelines for Euthanasia. These guidelines are decided with the participation of a panel of scientists. In contrast, the Texas Code of Criminal Procedure allows procedures for administering lethal injections "to be determined and supervised by the director of the correctional institutions division of the Texas Department of Criminal Justice." The current official who holds this position in Texas has no training or experience in the sciences. Additionally, the Texas Health and Safety Code also limits who can perform animal euthanizations to licensed veterinarians and euthanasia technicians, who must meet certain training requirements in order to be licensed for the procedure. In contrast, anesthesiologists and other doctors do not generally participate in executions because of ethical codes, and Texas law does not mandate a minimum level of training for executions.
("Regulating Death in the Lone Star State: Texas Law Protects Lizards from Needless Suffering, But Not Human Beings," ACLU of Texas et al., March, 2011). Read full report. See Lethal Injection and Studies.