News & Developments
---
---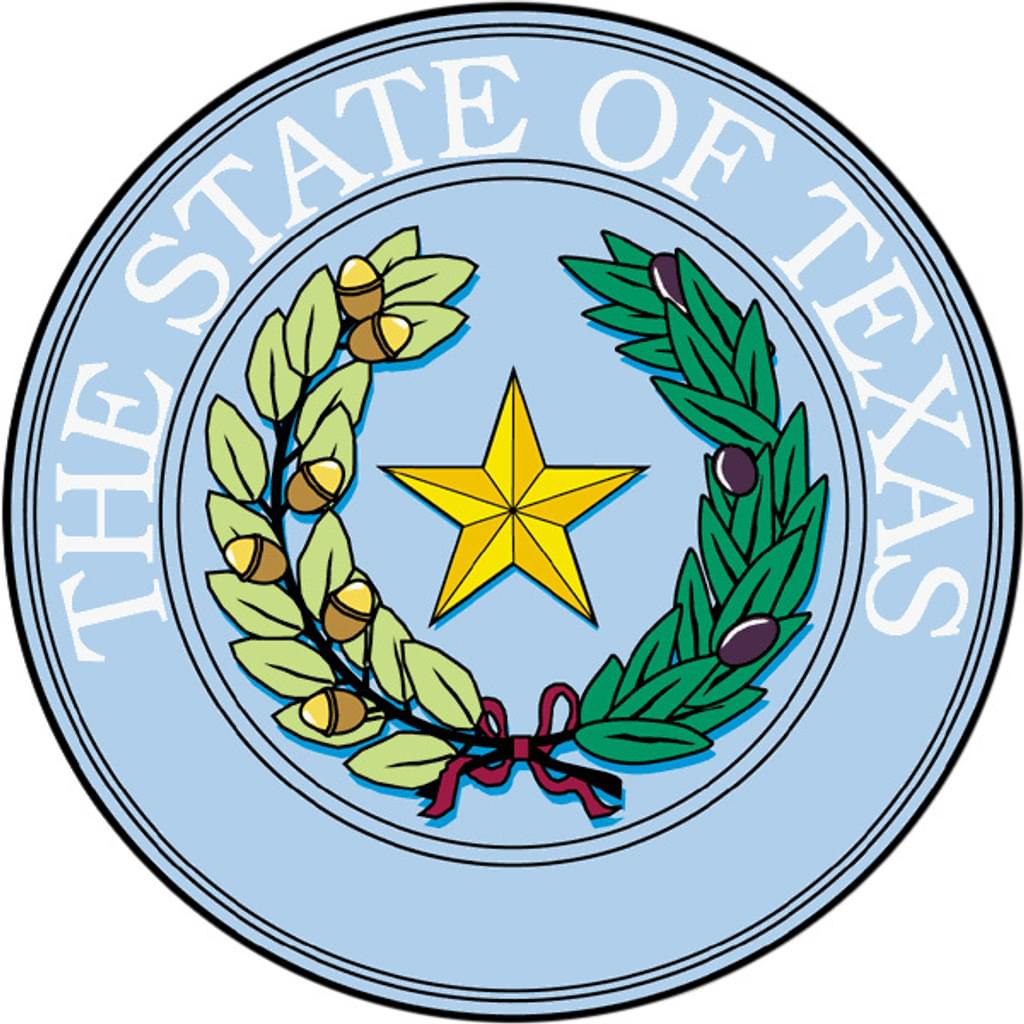 Timeline
1924 - Texas carries out its first execution by electrocution in the execution of Charles Reynolds in Red River County.
1974 - Texas reinstates the death penalty following Furman v. Georgia.
1982 - Texas becomes the first state to carry out an execution by lethal injection.
1995 - Mario Marquez, a prisoner with an IQ of 65 and the adaptive skills of a 7-year-old, is executed. Mr. Marquez's trial counsel testifies that no evidence was presented of his intellectual disability because of a legal flaw in the Texas death penalty statute.
2005 - Texas implements life without parole sentencing in capital cases.
2011 - A group of former Texas judges, prosecutors, and law enforcement officers request DNA tests for death row inmate Hank Skinner.
2012 - A Texas county judge declines to order a psychiatric evaluation to determine whether Marcus Druery is competent to be executed. His attorneys argue that he is hearing voices, believes he is being poisoned, and lacks the understanding of his legal situation.
2012 - The Texas Attorney General's Office releases partial results of DNA testing long requested by the attorneys for death row prisoner Hank Skinner.
2013 - Death row prisoner Andre Thomas is diagnosed with paranoid schizophrenia and auditory hallucinations, driving him to gouge out both of his eyes. Prosecutors still maintain that he should be executed.
2013 - Governor Rick Perry signs a bill known as the "Michael Morton Act" that requires prosecutors to open their files to defendants and keep records of the evidence they disclose. The act is named after Michael Morton, who was exonerated by DNA evidence 24 years after he was sentenced to life in prison in 1987.
2013 - The Supreme Court rules in Trevino v. Thaler that death row inmates in Texas can raise claims of ineffectiveness of counsel in federal court if they did not have a chance to raise the claim in state appeals.
2013 - A new law requires DNA testing for all biological evidence prior to seeking the death penalty.
2013 - The Texas Court of Criminal Appeals rules that a trial court illegally ordered the forcible medication of mentally ill death row prisoner Steven Staley, whose mental health began to deteriorate when he entered death row in 2006.
2014 - Texas withholds important information revealed in the course of an independent autopsy of Clayton Lockett, a death row prisoner who had undergone a botched lethal injection execution in the state of Oklahoma.
2014 - District Judge Darlene Byrne rules that the source of Texas' lethal injection drugs is a matter of public record and the state should release the information, including the suppliers of drugs obtained for lethal injections.
2016 - The Supreme Court hears argument in Buck v. Davis, a Texas case in which Duane Buck was given the death penalty after his own lawyer presented expert testimony from a psychologist who asserted that he would likely commit more acts of violence because he is Black.
2017 - Texas sues the U.S. Federal Drug Administration over its continued seizure of drugs that Texas intends to use for lethal injection executions. The FDA asserts that these shipments violate federal law and that sodium thiopental has no legal use in the United States.
2017 - The Supreme Court grants relief to Duane Buck after hearing an oral argument in Buck v. Davis.
2017 - The Supreme Court overturns Texas' standard for determining intellectual disability in capital cases, asserting that the state's approach creates an "unacceptable risk that persons with intellectual disability will be executed."
2017 - 1000 vials of the anesthetic sodium thiopental that Texas had attempted to illegally import into the United States for use in lethal injection executions expires.
2017 - Duane Buck is resentenced to life in prison.
2018 - Investigation reveals that Texas has purchased execution drugs from a Houston-based compounding pharmacy with a tainted safety record for three-and-a-half-years.
2019 - The U.S. Supreme Court overturns the Texas Court of Criminal Appeals for the second time and rules that death row prisoner Bobby James Moore is intellectually disabled and may not be executed.
2021 - The Texas Department of Criminal Justice revises execution protocol to permit spiritual advisers in the death chamber.
2021 - The Texas House of Representatives pass a bill that, if approved in the Texas Senate, would end death penalty liability for felony accomplices who did not kill and were minor participants in the conduct that led to the death of the victim.
2021 - The nation's longest serving death row prisoners, Raymond Riles, is resentenced to life.
2021 - The Supreme Court hears an argument to review death row prisoner John Henry Ramirez's claim that Texas' refusal to allow his pastor to "lay hands" on him or pray audibly during his execution violates the federal Religious Land Use and Institutionalized Persons Act (RLUIPA) and his First Amendment right to the free exercise of religion.
2022 - The Supreme Court rules that Texas must allow John Ramirez's pastor to touch and pray over him during his lethal injection execution.
2023 - A Texas court in Grayson County withdraws Andre Thomas' execution date to allow more time for his legal team to demonstrate that he is incompetent to be executed. While on death row, Mr. Thomas gouged out his own eyes and claimed divine direction for his crimes.
2023 - In Reed v. Goertz, the Supreme Court rules that Texas death row prisoner Rodney Reed can continue his pursuit of DNA testing that had been blocked by a lower court.
Famous Cases
Karla Faye Tucker (November 18, 1959 – February 3, 1998) was convicted of murder in Texas in 1984 and put to death in 1998. She was the first woman to be executed in the United States since 1984, and the first in Texas since 1863.
Cameron Todd Willingham was executed in 2004 for arson in a 1991 house fire that killed his three daughters. The arson theories used as evidence in his case have since be repudiated by scientific advances, and arson experts now believe the fire may have been accidental.
Notable Cases
Anthony Graves spent 16 years in prison before being released on October 27, 2010. He was convicted based on the testimony of Robert Carter, who said Graves was his accomplice. Two weeks before Carter was scheduled to be executed in 2000, he provided a statement saying he lied about Graves's involvement in the crime. He repeated that statement minutes before his execution. Graves' conviction was overturned in 2006 due to prosecutorial misconduct, and the special prosecutor assigned to his new trial dropped the charges against him, saying "We found not one piece of credible evidence that links Anthony Graves to the commission of this capital murder…He is an innocent man"
Randall Dale Adams was convicted of killing a police officer. Another suspect, David Harris, was heard bragging about the murder, but said that Adams was the killer. The witnesses in Adams' case were never cross-examined because they disappeared after testifying. After Adams' conviction and death sentence were overturned, prosecutors did not seek a new trial due to evidence of Adams' innocence. This case is the subject of the movie The Thin Blue Line.
Several death row inmates in Texas have been executed despite serious doubts about their guilt, but they have not been officially exonerated. (Names link to details of that case.)
Milestones in Abolition/Reinstatement
In September 2005, Texas implemented life without parole sentencing in capital cases. Prior to that, juries had a choice between the death penalty and life in prison with a possibility of parole after 40 years.
Texas "Firsts"
Texas was the first U.S. state to carry out an execution by lethal injection, executing Charles Brooks on December 7, 1982.
Texas is first in the number of executions carried out in the United States since 1976.
Other Interesting Facts
One Texas county (Harris) accounts for 280+ death sentences and 127 executions since 1982.
The Texas Governor cannot impose a moratorium on executions, as this authority is not allowed in the Texas Constitution. To give the Governor this power would require a constitutional amendment approved by voters.
Clemency process: The governor has clemency authority on the advice of the Board of Pardons and Paroles and needs a favorable recommendation from the Board in order to be able to grant clemency. The governor is not obligated to follow the recommendation of the Board, however. The governor also has the power to grant a one-time 30 day reprieve. The governor appoints the members of the Board of Pardons and Paroles.
Of Texas' 254 counties, 136 have never sent a single offender to death row (1976-present). See a map of death sentences in Texas by county.
Texas has the Law of Parties, which allows offenders to be sentenced to death if present while a capital crime is being committed based on the offender being "criminally responsible for the conduct of another."
13 juveniles were executed in Texas before the 2005 U.S. Supreme Court decision in Roper v. Simmons. 29 juveniles awaiting execution were sentenced to Life In Prison and removed from death row in response to the decision.
Although the U.S. Supreme Court prohibited the application of the death penalty to persons with mental retardation in Atkins v. Virginia (2002), the Texas Legislature still has not enacted statutory provisions governing the standards and procedures to be followed in these cases.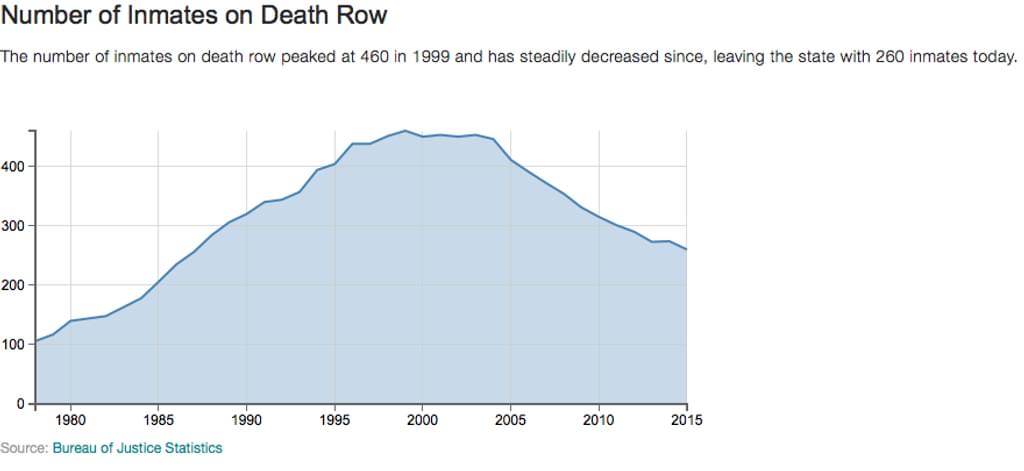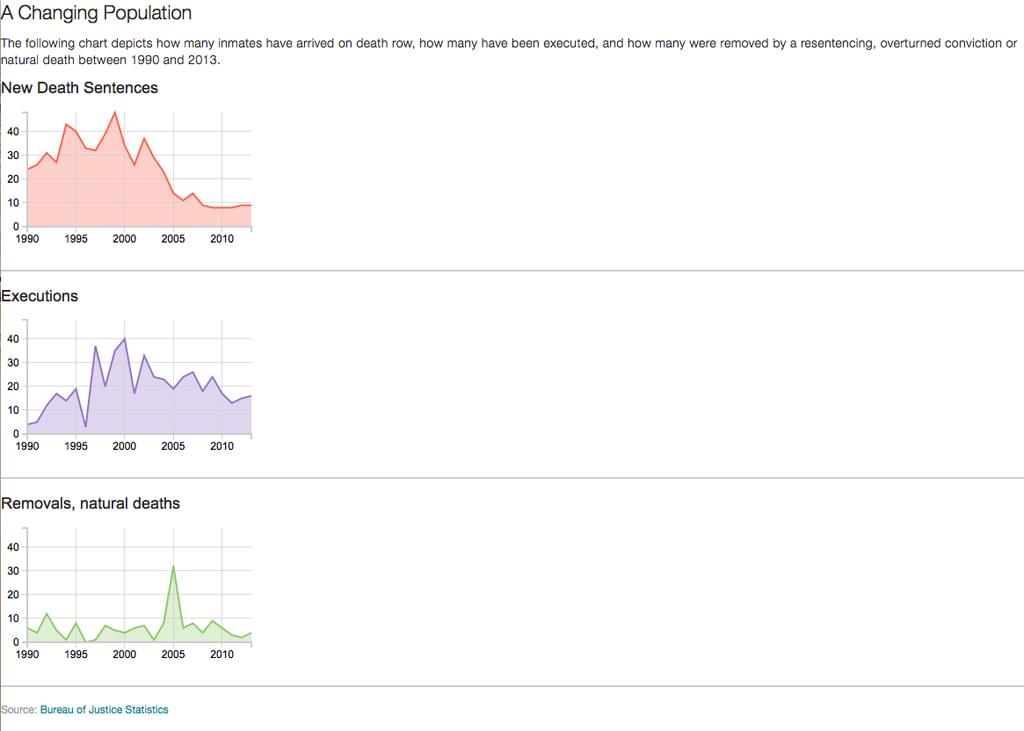 Texas Execution Totals Since 1976