Tennessee could save an estimated $1.4–1.89 million per year by adopting a ban on capital punishment for defendants with severe mental illness, according to a new report by the American Bar Association Death Penalty Due Process Review Project. The report said a severe mental illness death-penalty exclusion "could result in cost savings [because] a subset of individuals who currently could face expensive capital prosecutions and decades of appeals would become ineligible" for capital prosecution. As a result, "their trials and appeals would be significantly truncated, while still resulting in guilty verdicts." The study projected statewide costs based upon its review of the death-row population from Shelby County, Tennessee, the nation's 13th largest county death row, and the results of comprehensive cost studies from other jurisdictions. Based on the 67 death sentences imposed in Shelby County between 1977 and 2017, the study estimated that approximately 15% of death-row prisoners had been diagnosed with a severe mental illness, which includes schizophrenia, schizoaffective disorder, bipolar disorder, delusional disorder, or major depression. If the same percentage of death-sentenced prisoners across the state had severe mental illness, the study said, 28 prisoners would have been exempted from Tennessee's death penalty since 1977. The report based its cost estimates on a 2008 Urban Institute cost study of Maryland's death penalty—considered one of the most rigorous of the state death-penalty cost studies conducted across the country. That study found that death-penalty cases cost about $1.9 million more than non-capital murder cases. Using that estimate, the report said, eliminating the 28 capital prosecutions of severely mentally ill defendants would have saved Tennessee $54.8 million over the last 40 years, or an average of $1.4 million per year. Mental Health America estimates that 20% of death-row prisoners have serious mental illness, the report said, and using its estimate of the prevalence of severe mental illness, Tennessee's average annual savings would be even higher, at $1.89 million. Because no data were available on capital prosecutions in which seriously mentally ill defendants were not sentenced to death, the report did not calculate the potential additional cost savings from decapitalizing those cases. Tennessee is one of several states considering a mental illness exemption from the death penalty, and was selected for the study because it provides detailed information on all first-degree murder cases since 1977. In 2017, former Tennessee Attorney General W.J. Michael Cody expressed his support for a mental illness exemption, saying, "[a]s a former Tennessee Attorney General, I understand how horrific these crimes are and how seriously we must take capital cases. … But in light of our increased understanding of mental illness, I believe that for those with documented mental illness of the most severe form at the time of their crime, the maximum punishment should be life in prison without parole."
The ABA Death Penalty Due Process Project has been the leading voice in support of the ABA's 2006 resolution seeking to exempt from the death penalty those whose capacity or judgment are significantly impaired as a result of severe mental disorders or disability. Under its leadership, the ABA issued a white paper in 2016 reiterating its support for a mental illness exemption. The ABA has eliminated funding for the due process project from its fiscal year 2019 budget.
(Potential Cost-Savings of a Severe Mental Illness Exclusion from the Death Penalty: An Analysis of Tennessee Data, ABA Death Penalty Due Process Review Project, June 2018; Lorelei Laird, Study: Mental illness exemption to death penalty would save Tennessee more than $1 million a year, ABA Journal, June 22, 2018; Adrian Mojica, Study: Banning death penalty in severe mental illness cases would save state $1.4M yearly, Fox17 News, Nashville, June 22, 2018.) See Mental Illness and Studies.
Mental Illness
Sep 28, 2023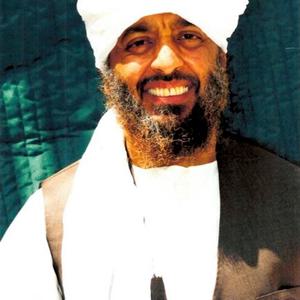 Guantanamo Bay Judge Rules
9

/​

11

Capital Defendant Mentally Incompetent to Stand Trial
Tennessee
Aug 31, 2023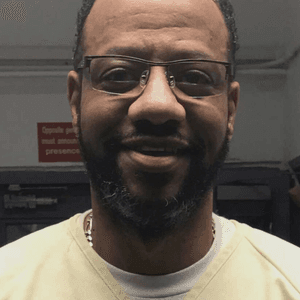 Court Ruling Makes Formerly Death-Sentenced Pervis Payne Eligible for Parole in Four Years