Dr. Orin Guidry, president of the 40,000-member American Society of Anesthesiologists (ASA), issued a public statement strongly urging members to "steer clear" of any participation in executions by lethal injection. In a four-page "Message from the President," Guidry noted that anesthesiologists have been "reluctantly thrust into the middle" of the legal controversy over lethal injections. In recent months, the procedures being used around the United States have been challenged because they may result in unnecessary and excruciating pain in violation of the ban on cruel and unusual punishment.
Guidry's announcement came after U.S. District Judge Fernando Gaitan Jr. ordered a halt to executions in Missouri until the state makes major changes in its lethal injection procedures. In that ruling, Gaitan said that a board-certified anesthesiologist needs to certify that an inmate has achieved sufficient anesthetic depth so as to not feel undue pain when the remaining drugs from the lethal injection cocktail are injected. Gaitan's order stated that an anesthesiologist would be "responsible for the mixing of all drugs which are used in the lethal injection process" and would either administer the drugs himself or "directly observe those individuals who do so."

In response to Gaitan's ruling, Guidry reminded members that the ASA has adopted the American Medical Association's position that doctors should not participate in executions. Guidry wrote, "Clearly, an anesthesiologist complying with the Missouri ruling - and despite the court's position on ethical obligations - would be violating the AMA position which ASA has adopted. It is my belief that the court cannot modify physicians' ethical principles to meet its needs."

(Los Angeles Times, July 2, 2006). Read the full text of Dr. Guidry's "Message from the President."
See Methods of Execution. See also New Voices.
New Voices
Sep 25, 2023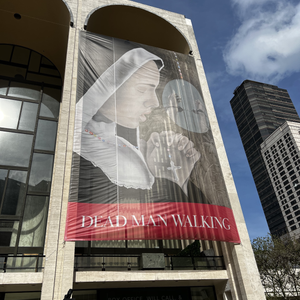 The Metropolitan Opera Premieres ​
"

Dead Man Walking" Based on the Book by Sister Helen Prejean
Executions Overview
Aug 28, 2023
Alabama Attorney General Seeks Execution with Unprecedented, Untested Method Using Nitrogen Hypoxia