There are excellent sources available for those interested in the history of capital punishment. The following pages contain a brief summary of that history, with an emphasis on developments in the United States.

This chart* chronicles the United State's use of the death penalty over the past four centuries. The chart highlights the gradual rise in use of capital punishment in the seventeenth, eighteenth, and nineteenth centuries; a peak of executions in the early 20th century; moratorium; and then the resumption of executions after moratorium.
The use of the death penalty has declined sharply in the United States over the past 25 years. New death sentences have fallen more than 85% since peaking at more than 300 death sentences per year in the mid 1990s. Executions have declined by 75% since peaking at 98 in 1999.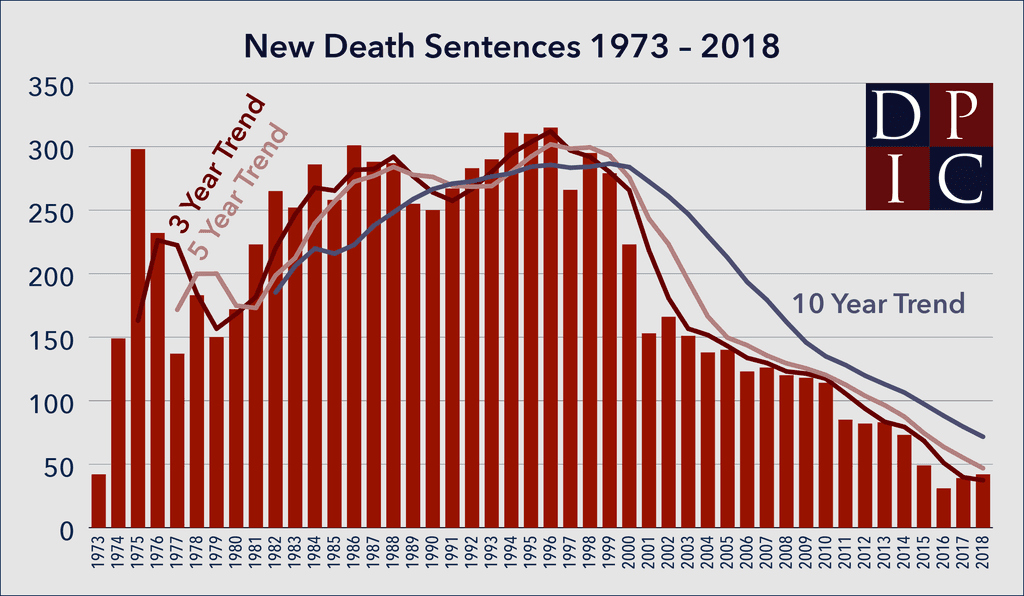 For a timeline of significant events in the history of the death penalty in the United States, see DPIC's Death Penalty Timeline. For dynamic visualizations and more information on executions and new death sentences in the modern era of capital punishment, see DPIC's Executions and Sentencing Data pages.
*The statistics used in the chart were primarily compiled from M. Watt Espy and John Ortiz Smylka's database, "Executions in the U.S. 1608-2002: The Espy File." (Inter-University Consortium for Political and Social Research) Periodically, DPIC will feature additional information derived from the Espy file. See also The Espy File.
News & Developments
---