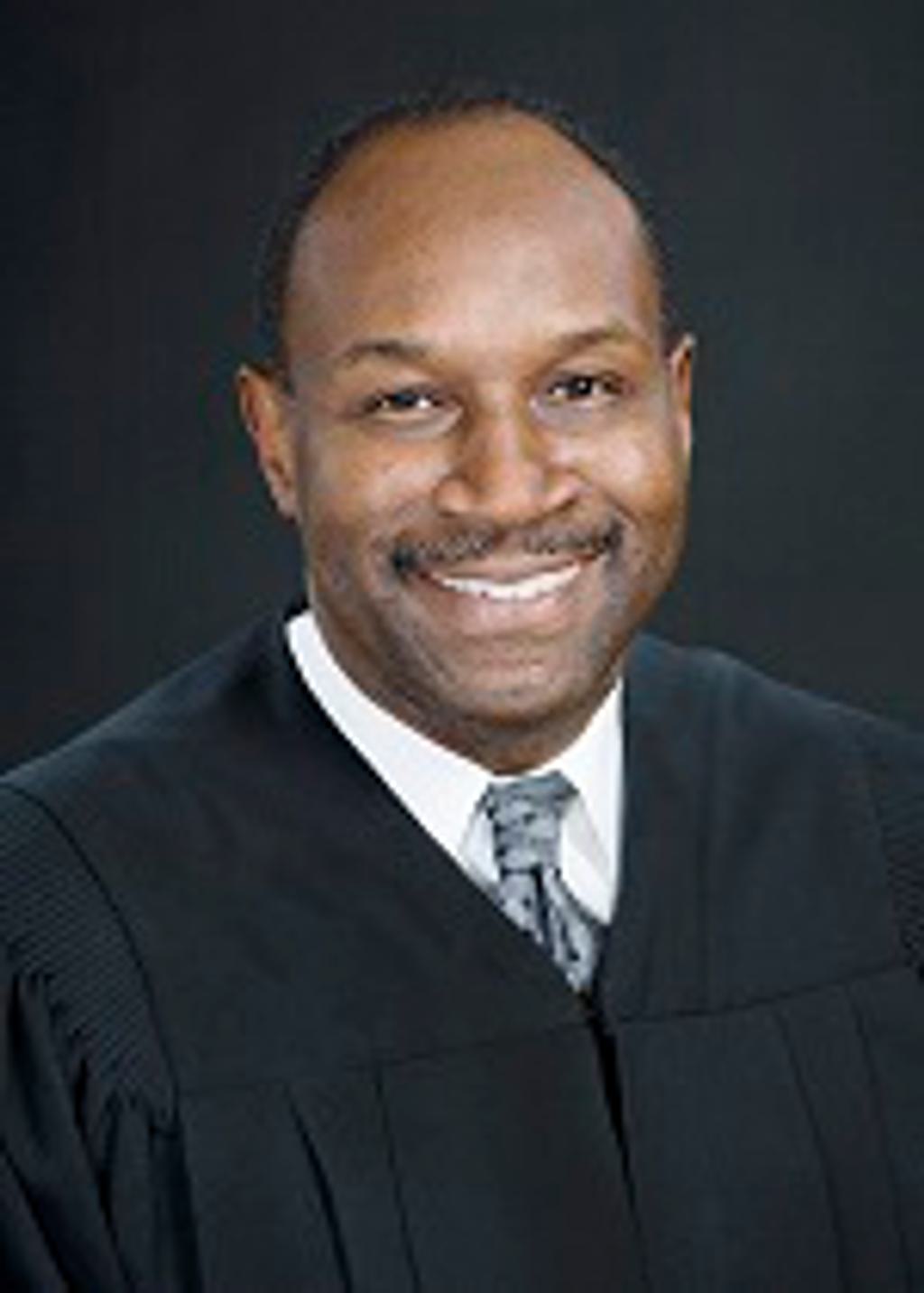 The California Supreme Court has reversed the conviction of a death-row prisoner who was permitted to waive counsel and represent himself despite a mental health expert's finding that he was too mentally ill even to stand trial.
On August 23, 2021, the appeals court granted a new trial to Edward M. Wycoff in the 2006 murders of his sister and brother-in-law. In a unanimous opinion authored by Justice Martin Jenkins (pictured), the court held that Wycoff's trial was unconstitutionally tainted by Contra Costa County Superior Court Judge John Kennedy's failure to assess Wycoff's mental competency before allowing him to waive critical trial rights.
Jenkins wrote that Kennedy "was presented with substantial evidence of defendant's mental incompetence — specifically, his inability, due to mental illness, to consult rationally with counsel — and therefore the court was obligated to initiate the competency procedures … which it failed to do." As a result of Kennedy's rulings, the court said, the proceedings devolved into a charade, as the mentally-ill Wycoff "treated the trial like an entertainment show, made numerous jokes, and admitted all the facts underlying the charges."
The California Supreme Court returned Wycoff's case to the county to assess his competency to be retried. If Wycoff is found competent and "again seeks to represent himself," the court advised, "the trial court has discretion, depending on the medical evidence, to deny self-representation."
Prior to the trial in 2009, forensic psychologist Dr. Paul Good examined Wycoff and diagnosed him as "most probably suffering from Paranoid Schizophrenia." Good found that Wycoff had an understanding of the legal system and the facts of his case. However, Good explained, Wycoff's "[s]elf-importance," "prideful independence," and "grandiosity" left him unable "to rationally consider 'telling his story' with the assistance of an attorney." As a result, Good concluded, "I find him incompetent to stand trial."
In granting Wycoff's request to represent himself, Judge Kennedy wrote, "it does appear to me that while there is a diagnosis of paranoia, and [it] appears to be consistent with the court's own observations of [defendant], I frankly do not think it rises to the level that would preclude [defendant] from electing to represent himself should he choose to do so." Wycoff's appointed defense counsel did not object, telling the judge "We trust your reading of [Good's report]."
At trial, Wycoff admitted his guilt and said he was "proud" of his crime, characterizing himself, in the words of the court opinion, as "a heroic vindicator of good over evil." He insulted the jury, calling them "lumpers," "comically challenged," and "midgets"; threatened the prosecutor; and tried to make jokes.
In his closing argument, Wycoff told the jury, "I do not deserve punishment for this. I deserve award and reward and to live a beautiful, peaceful life for this. You know, people need to look up at me and appreciate me for this."
In the sentencing phase of trial, Eric Rogers, the oldest child of the murder victims, testified that he didn't want his uncle to be sentenced to death, describing Wycoff as "mentally childish." He gave a statement at sentencing, saying, "Ted, I'm not on your side at all. … It's not because I have a particular affinity for you [that I am opposing the death penalty]. It's because I think it would be irresponsible for us to be a punishing and condemning society. I would hate to see that done in my parents' name." Rogers told journalists that his parents had opposed capital punishment.
The jury deliberated just two hours before convicting Wycoff and one hour before recommending that he be sentenced to death. At Wycoff's request, the judge scheduled the final decision on sentencing for Wycoff's birthday. Wycoff addressed the court by saying, "Welcome to my birthday party. Is everyone having fun? Is everyone having a good time?"
After handing down the death sentence, Judge Kennedy told Wycoff he believed he had "made the correct decision allowing you to represent yourself." "Oh, so do I," Wycoff replied.
The Contra Costa District Attorney's office must now decide whether to seek the death penalty in any retrial. D.A. Diana Becton, who took office in September 2017, is a member of the Prosecutors Alliance of California, a group of politically progressive prosecutors who have expressed opposition to capital punishment.
Sources
Maura Dolan, California's top court over­turns death penal­ty for men­tal­ly ill man, Los Angeles Times, August 23, 2021; Danielle Haynes, California Supreme Court over­turns mur­der con­vic­tion of death row pris­on­er, UPI, August 24, 2021; Alberto Luperon, Court Overturns Conviction of Man Who Bragged to Jurors That He Killed His Sister and Her Husband Because They Were Liberals, Law & Crime, August 24, 2021.
Read the California Supreme Court deci­sion in People v. Wycoff