On October 6, the U.S. Supreme Court heard arguments in Connick v. Thompson. John Thompson, who was released from death row in 2003 after newly discovered evidence undermined his murder conviction, sued the New Orleans District Attorney's office for failing to train its attorneys about their legal obligation to turn over evidence that could help defendants prove their innocence. Thompson's lawyers discovered that prosecutors deliberately covered up inconsistencies in eyewitness statements and withheld police lab reports regarding Thompson. He was awarded $14 million. Thompson was a month away from execution before the evidence was uncovered. According to a USA TODAY investigation of 201 federal cases since 1997 where prosecutorial misconduct was found, not a single federal prosecutor was disbarred as a result and only one was prosecuted. He was acquitted..
Former solicitor general Paul Clement, along with other former Justice Department officials, noted in a brief supporting the monetary award that "prosecutors face no threat of legal consequences for depriving criminal defendants of their rights" in cases where they have withheld exculpatory evidence. Without allowing defendants the ability to sue, Clement said, "the question really does become whether there's any deterrent for a violation."
(B. Heath and K. McCoy, "Prosecuting offices' immunity tested," USA Today, October 6, 2010). See Innocence, Prosecutorial Misconduct, and U.S. Supreme Court.
Costs
Mar 05, 2021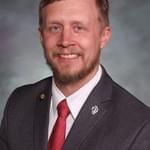 Wyoming Senate Committee Passes Bill to Repeal State's Death Penalty
Lethal Injection
Mar 04, 2021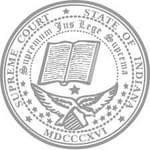 Evenly Split Indiana Supreme Court Affirms Ruling Requiring Release of Execution-Drug Records