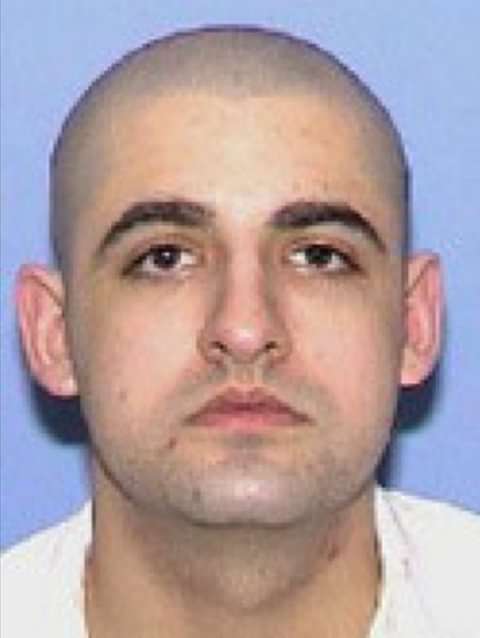 Texas executed Juan Castillo (pictured) on May 16, 2018, after its state courts stayed his execution to address whether his conviction and death sentence for a botched robbery and murder had been a product of false testimony, but then denied him an evidentiary hearing necessary to prove that claim.
No physical evidence implicated Castillo in the murder, and he consistently asserted his innocence. To convict him, Bexar County prosecutors presented testimony from several admitted perpetrators who had been given favorable plea deals, corroborated by the testimony of prison informant, Gerardo Gutierrez, who claimed that Castillo had confessed to him. But in 2013, Gutierrez recanted, admitting in a sworn affidavit that he had lied "to try to help myself."
With Castillo facing a December 2017 execution date, the Texas Court of Criminal Appeals granted him a stay on November 28, and directed the trial court to resolve his claim that prosecutors had violated his rights by presenting false or perjured testimony from Gutierrez. Two days later, on November 30, the Bexar County District Attorney's office submitted proposed findings of fact and a proposed order to deny Castillo's petition without a hearing. The next day, on December 1, Judge Maria Teresa Herr adopted the prosecution's proposed findings and order verbatim—changing only the signature line on the order—without permitting Castillo's lawyers to submit proposed findings or to respond to the prosecution's submission.
The Texas Court of Criminal Appeals upheld the ruling, and with Texas prosecutors arguing that defects in the state-court process were not a basis for federal review because prisoners "ha[ve] no due process right to collateral proceedings," the U.S. Supreme Court declined to intervene.
Castillo also asked the Texas Board of Pardons and Paroles and Governor Greg Abbott to stop his execution. Greg Zlotnick, who represented Castillo in his clemency proceedings, argued that the treatment of Castillo's case by the courts "had been marked by unfair and arbitrary decisions" and the courts had "rubber-stamped" the denial of Castillo's latest petition "with no regard for his opportunity to be heard." Zlotnick argued that Castillo's trial lawyers "failed to actively investigate the case, speak with witnesses, question police, request additional evidence from law enforcement and district attorney offices, and properly plead legal claims in the courts" and that the post-conviction courts had denied without a hearing Castillo's "common-sense request for DNA testing on physical evidence that could have pointed to another perpetrator." Trial counsel's performance was so bad, Zlotnick said, that "Mr. Castillo even felt compelled to represent himself at sentencing."
After the pardons board denied the clemency application, the Texas Defender Service (TDS)—which became involved in the case close to the execution date—sought a 30-day reprieve from Governor Abbott to further develop evidence in the case. In a May 15 letter to the governor, executive director Amanda Marzullo wrote that TDS had discovered additional evidence that contradicted the testimony given at Castillo's trial, including a video of a woman telling police—contrary to her prior statements—that Castillo had never told her he was the triggerman. Abbott did not act on that request.
Castillo was the eleventh person executed in the United States in 2018, and the sixth in Texas.
Sources
Keri Blakinger, ​'See y'all on the oth­er side': San Antonio lovers' lane killer exe­cut­ed amid claims of inno­cence, Houston Chronicle, May 16, 2018; Jolie McCullough, Texas exe­cut­ed Juan Castillo, who said he was inno­cent, for 2003 San Antonio mur­der, Texas Tribune, May 16, 2018; Greg Zlotnik, Juan Castillo wor­thy of clemen­cy by Texas board, San Antonio Express-News, May 9, 2018.
Read the Texas Court of Criminal Appeals plead­ings and orders here and the U.S. Supreme Court plead­ings and exhibits here. See Arbitrariness, Executions, Innocence, and Representation.
Sentencing Alternatives
Mar 21, 2023
California to Close San Quentin's Death Row as Part of a Broader Prison Reform
International
Mar 20, 2023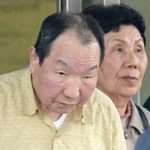 INTERNATIONAL

: Longest Serving Death Row Prisoner in the World Has Case Reversed