Delegates to the Sixth World Congress Against the Death Penalty, held in Oslo, Norway from June 21 to June 23, 2016, have renewed the organization's call for a global moratorium on capital punishment. The event, attended by more than 1300 representatives from 80 countries, featured discussions by death penalty stakeholders from around the world. Participants included human rights officials from the United Nations and European Union, as well as Justice Ministers from both abolitionist and retentionist countries, Nobel Peace Prize laureates, global death-row exonerees, non-governmental human rights organizations, attorneys, journalists, and activists from dozens of countries. On Wednesday, June 22, Pope Francis (pictured, click to enlarge) addressed the Congress in a video message, in which he reiterated his support for abolition of the death penalty. He said the death penalty is not "consonant with any just purpose of punishment," and that "It does not render justice to victims, but instead fosters vengeance. The commandment 'Thou shalt not kill' has absolute value and applies both to the innocent and to the guilty." In an interview with the Australian Broadcasting Company, Philip Ruddock, Australia's Special Envoy for Human Rights described his efforts to persuade U.S. and Chinese officials to move away from capital punishment. "I believe when your friends suggest that maybe there's time for a change, you do start to think a bit more seriously about it," he said. "I think many Americans are embarrassed that they continue to have some states that maintain capital punishment."
On June 23, Cornell Law School's Death Penalty Worldwide International Human Rights Clinic issued a new report, "Pathways to Abolition of the Death Penalty." The report explores abolition efforts and debates in fourteen countries that have recently abolished capital punishment, highlighting key factors that led to abolition. It contrasts nations like Nepal and Cote d'Ivoire, where abolition came as part of constitutional foundations, with Venezuela and Burundi, where capital punishment was abolished in response to its politically-motivated use as a tool of repression. It also discusses the role of broader legal reforms, objective research, and raising public awareness.
(L. Yaxley, "World Congress Against the Death Penalty calls for global moratorium on executions, Australia joins call," Australian Broadcasting Company, June 26, 2016; "There's no excuse for it: Pope Francis on the death penalty," Catholic News Agency, June 22, 2016; 6th World Congress Against the Death Penalty; Death Penalty Worldwide.) See International. Photo by Death Penalty Information Center.
Human Rights
Sep 28, 2023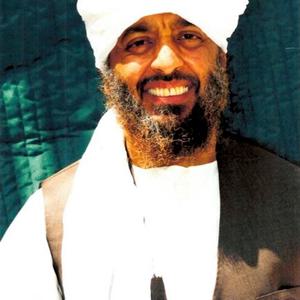 Guantanamo Bay Judge Rules
9

/​

11

Capital Defendant Mentally Incompetent to Stand Trial
International
Aug 31, 2023
Dr. Roya Boroumand dis­cuss­es cap­i­tal pun­ish­ment in Iran