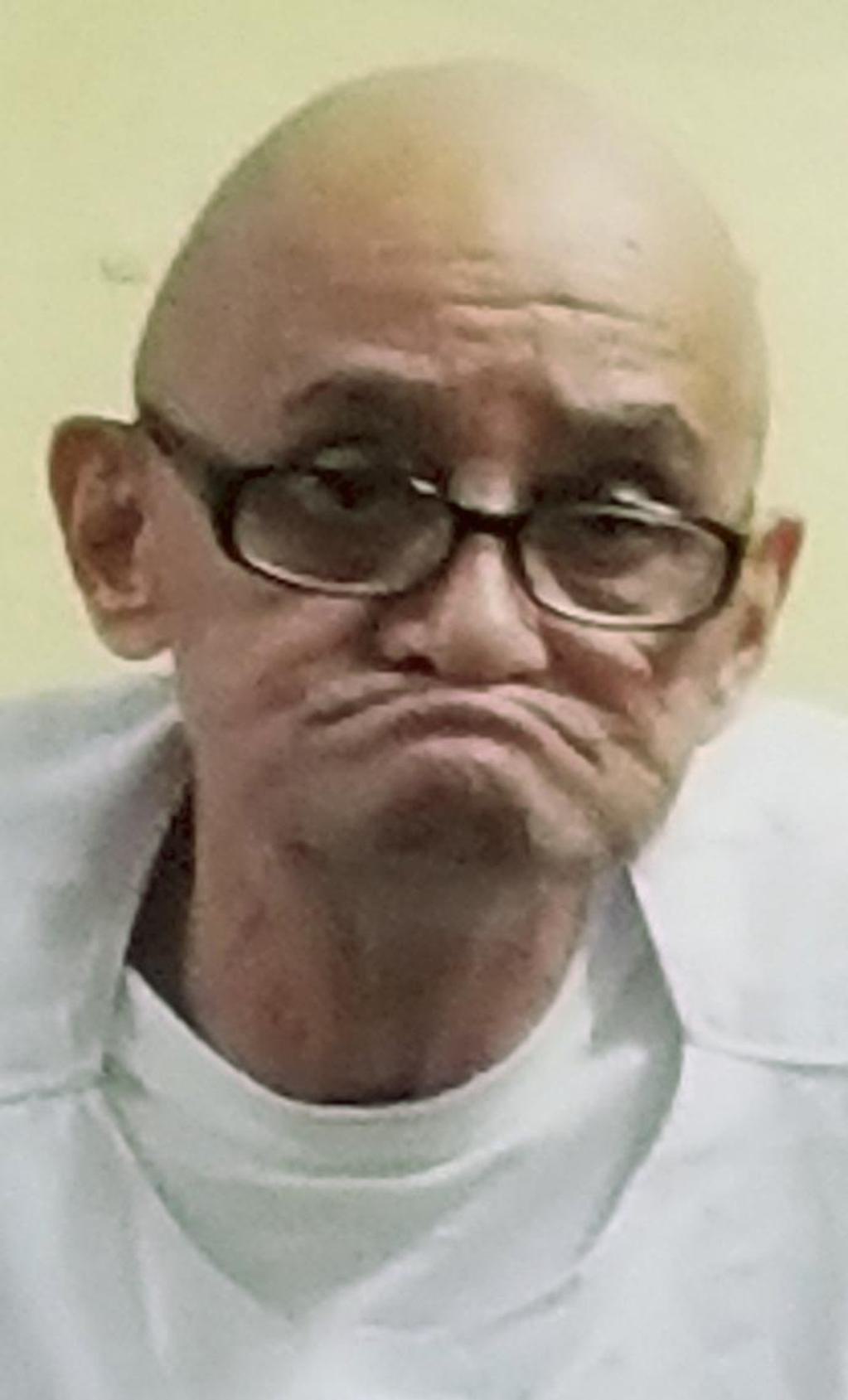 Alva Campbell (pictured), the terminally ill death-row prisoner who survived a botched execution attempt by the state of Ohio on November 15, 2017, has died.
Campbell, 69, was afflicted with lung cancer, chronic obstructive pulmonary disease, respiratory failure, prostate cancer, and severe pneumonia; he relied on a colostomy bag, needed oxygen treatments four times a day, and required a walker for even limited mobility. He was found unresponsive in his cell at Chillicothe Correctional Institution in Ross County in the predawn hours of March 3 and was pronounced dead at a local hospital at 5:24 a.m.
Ohio corrections personnel were aware prior to the failed execution attempt that Campbell was gravely ill and physically debilitated. Campbell's lawyers unsuccessfully argued in court that Campbell's medical condition had compromised his veins, making IV access problematic and creating the risk that any lethal-injection execution would be unconstitutionally torturous. Lead counsel, assistant federal public defender David Stebbins, warned that the execution could become a "spectacle" if prison staff were unable to find a suitable vein. Calling Campbell "an old and frail man who is no longer a threat to anyone," Stebbins said that "[k]illing Alva Campbell is simply not necessary."
Ohio's attempt to put Campbell to death was delayed for nearly an hour as executioners assessed his veins. Witnesses then watched for another half hour as prison personnel used an ultraviolet light to probe Campbell's arm for a vein, repeatedly sticking his arms and legs. Columbus Dispatch reporter Marty Schladen, a media witness to the execution attempt, reported that when he was stuck in the leg, "Campbell threw his head back and appeared to cry out in pain." After failing four times to find a suitable vein in which to set an intravenous execution line, Ohio called off the execution and Governor John Kasich granted Campbell a temporary reprieve and rescheduled his execution for June 2019.
The botched execution attempt was the fourth time in twelve years that executioners in Ohio had prolonged difficulty in setting an execution IV, and the second time in which an execution attempt was halted. The failure highlights the growing problem states face in attempting to execute an aging and increasingly infirm death-row population.
On February 22, 2018, Alabama attempted to execute Doyle Hamm, a 60-year-old death-row prisoner with terminal cranial and lymphatic cancer that his lawyer had warned rendered his veins unusable for lethal injection. In a failed execution that media reports described as "horribly botched," executioners repeatedly punctured Hamm's legs and groin in unsuccessful attempts, spanning more than two-and-a-half hours, to set an IV line. Four days later, the U.S. Supreme Court stayed the execution of Vernon Madison, a 67-year-old Alabama death-row prisoner with vascular dementia caused by strokes that have left him legally blind, incontinent, unable to walk independently, and with no memory of the offense for which he was sentenced to death. Alabama is scheduled to execute 83-year-old Walter Leroy Moody on April 19.
Sources
Tracy Conner, Alva Campbell, inmate who sur­vived exe­cu­tion try, dies in Ohio prison, NBC News, March 3, 2018; Holly Zachariah, Ohio death row inmate Campbell dies of nat­ur­al cause, The Columbus Dispatch, March 3, 2018; Marty Schladen, After four unsuc­cess­ful nee­dle pokes, Columbus killer's exe­cu­tion called off, The Columbus Dispatch, November 15, 2017; Editorial, Attempts to car­ry out the death penal­ty have gone from bad to worse, Tuscaloosa News, March 5, 2018.
See Lethal Injection and Botched Executions.