News & Developments
---
---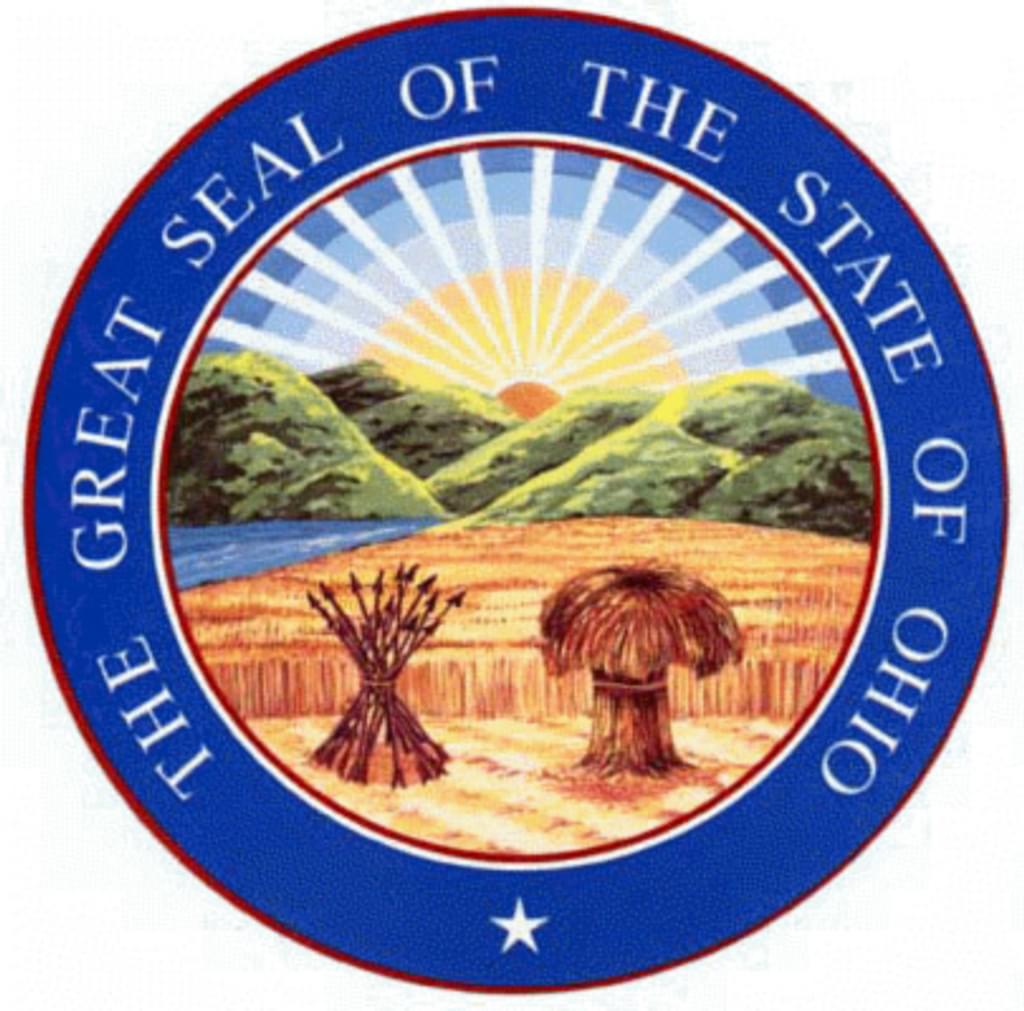 History of the Death Penalty
Until 1885, executions were carried out by public hangings, which were conducted by individual counties. In 1885, death row and executions were moved to the Ohio Penitentiary in Columbus. The electric chair was first used in Ohio in 1897 and was used to execute 312 men and 3 women. The last person executed with the electric chair was Donald Reinbolt in 1963.
Timeline
1885 -  Ohio legislature requires that all executions performed within the Ohio Penitentiary in Columbus, Ohio, must be conducted by hanging.
1897 - Ohio first used the electric chair. Electrocution replaces hanging and is seen as a more humane method of execution.
1963 - Donald Reinbolt becomes the last person to be executed with the electric chair.
1974 - Ohio reinstates the death penalty following Furman v. Georgia.
1991 - Governor Richard Celeste commutes sentences of eight death row prisoners due to evidence of racial discrimination in sentencing.
2001 - Ohio eliminates electrocution as a method of execution, leaving lethal injection as the only available method of execution.
2010 - Ohio passes the DNA Access Bill to curb wrongful convictions.
2014 -  Ohio botches the execution of Dennis McGuire by lethal injection. The state used an untried drug cocktail composed of the sedative midazolam and the painkiller hydromorphone.
2015 - The FDA warms Ohio not to import sodium thiopental from overseas for use in executions.
2017 - Federal Magistrate Judge Michael R. Merz rules that Ohio's three-drug lethal injection protocol is unconstitutional due to intolerable risk of serious harm in violation of the 8th Amendment.
2017 -  The Court of Appeals for the Sixth Circuit reverses Federal Magistrate Judge Michael R. Merz' decision to say executions in Ohio due to constitutionality concerns.
2019 - In response to Ohio's three-drug execution protocol, Governor Mike DeWine halts all executions until the Department of Rehabilitation and Correction can develop a new execution protocol that gains approval from the courts.
2021 - Ohio bans the imposition of the death penalty on defendants who are severely mentally ill at the time of the offense.
2023 - The Ohio Senate Judiciary Committee held its first hearing on Senate Bill 101 that, if passed, would abolish the state's death penalty.
Famous Cases
Sandra Lockett was sentenced to death for her involvement in a robbery and murder. At the time, Ohio's statute allowed judges in capital cases to consider only three mitigating factors. If none of those factors were found in a case, the defendant had to be sentenced to death. Lockett's case was appealed to the Supreme Court. In Lockett v. Ohio (1978), the Court ruled that the sentencer in a capital case "not be precluded from considering, as a mitigating factor, any aspect of a defendant's character or record and any of the circumstances of the offense that the defendant proffers as a basis for a sentence less than death." Lockett's sentence was overturned.
Richard Cooey challenged Ohio's lethal injection protocol, saying that it would cause a severely painful death. The U.S. Court of Appeals for the Sixth Circuit rejected his claim, and Cooey was executed on October 14, 2008.
Romell Broom was convicted of kidnapping and murder in 1984 and sentenced to death. His execution was scheduled for September 15, 2009. The execution team spent two hours searching for a suitable vein for Broom's lethal injection, but failed to insert the IV. During the procedure, Broom tried to assist the team in finding a vein, but they were still unable to do so. The prison director contacted Governor Strickland, who issued a stay of execution in order to allow the state to evaluate the lethal injection procedure. Broom remains on Ohio's death row.
Notable Exonerations
Joe D'Ambrosio was exonerated in 2012, 23 years after he was convicted. A federal District Court had first overturned D'Ambrosio's conviction in 2006 because the state had withheld key evidence from the defense. The federal court originally allowed the state to re-prosecute him, but just before trial the state revealed the existence of even more important evidence and requested further delay. Additionally, the state did not divulge in a timely manner that the key witness against D'Ambrosio had died. In 2010, the District Court barred D'Ambrosio's re-prosecution because of the prosecutors' misconduct. On January 23, 2012, the U.S. Supreme Court declined to hear the state's appeal in the case, thus ending the capital case.
Timothy Howard and Gary Lamar James were sentenced to death in 1976 for a bank robbery in Columbus, Ohio, in which one of the bank guards was killed. Both men were released from prison in 2003 after new evidence was uncovered. Conflicting witness statements and previously unknown fingerprint evidence led the Franklin County prosecutor to dismiss all charges against Howard and James.
On November 21, 2014, Ricky Jackson and Wiley Bridgeman were released from prison. Prosecutors filed a motion to drop charges against Jackson, Bridgeman, and their co-defendant, Kwame Ajamu (formerly Ronnie Bridgeman), who had been released, but not exonerated, in 2003. A judge officially dismissed the charges against Jackson and Bridgeman on November 21, and against Ajamu on December 9.
The three men had been convicted of a 1975 murder on the testimony of a 12-year-old boy, who recently recanted, saying he had not witnessed the murder at all. All three defendants were sentenced to death. Upon his release, Jackson said, "The English language doesn't even fit what I'm feeling. I'm on an emotional high. You sit in prison for so long and think about this day but when it actually comes you don't know what you're going to do, you just want to do something."
Following his release, Bridgeman said, "The bitterness is over with; I carried that too long." Jackson's and Bridgeman's 39 years in prison is the longest time between conviction and exoneration of any of those exonerated. Since 1973 there have been 149 exonerations of people sentenced to death in the U.S. including eight in Ohio. Kwame Ajamu remarked, "I was sentenced to die, as was Ricky and my brother. We were 17, 18, and 20. For a crime we didn't do."
Notable Clemencies
In 1991, Ohio Governor Richard Celeste commuted the sentences of eight inmates on Ohio's death row, citing a "disturbing racial pattern" in sentencing.
Milestones in Abolition/Reinstatement
Ohio reinstated the death penalty in 1974, but the law was struck down as unconstitutional in 1978. The current law went into effect in 1981.
HB 160, a death penalty abolition bill, was introduced by Rep. Ted Celeste in the 129th General Assembly on March 15, 2011.
Ohio "Firsts"
Ohio was the first state to adopt a one-drug execution protocol. Ohio was also the first state to change from the one-drug protocol of sodium thiopental to pentobarbital.
In 2010, Ohio passed a sweeping criminal justice reform bill to curb wrongful convictions called the DNA Access Bill (128th GA, SB 77).
Other Interesting Facts
"Old Sparky," as the electric chair came to be known, claimed the lives of 315 killers between 1897 and 1963, beginning with William Haas, 17, of Hamilton County and ending with Donald Reinbolt, 29, of Columbus.
Ohio had three botched executions in a four-year period:
Joseph Clark (May 2006)
Christopher Newton (May 2007)
Romell Broom (September 2009)
Although Ohio reinstated the death penalty in 1974, it did not resume executions until 1999.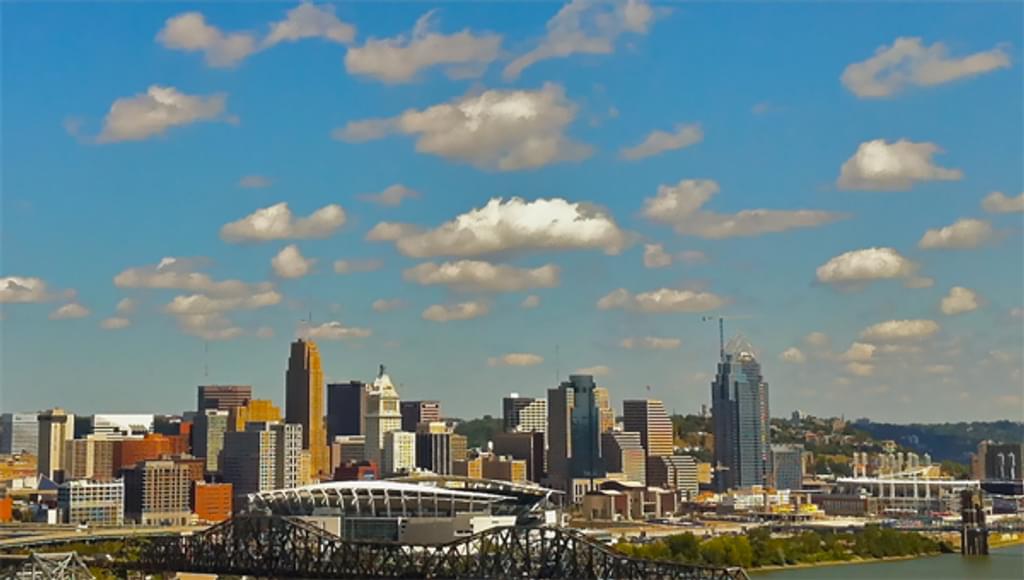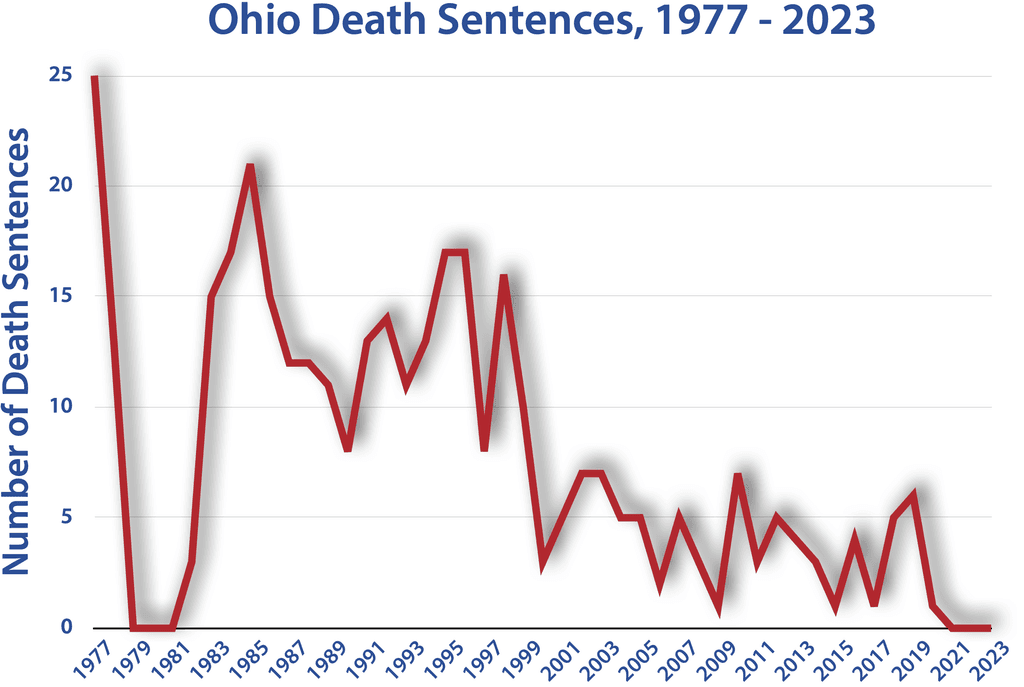 Ohio Execution Totals Since 1976