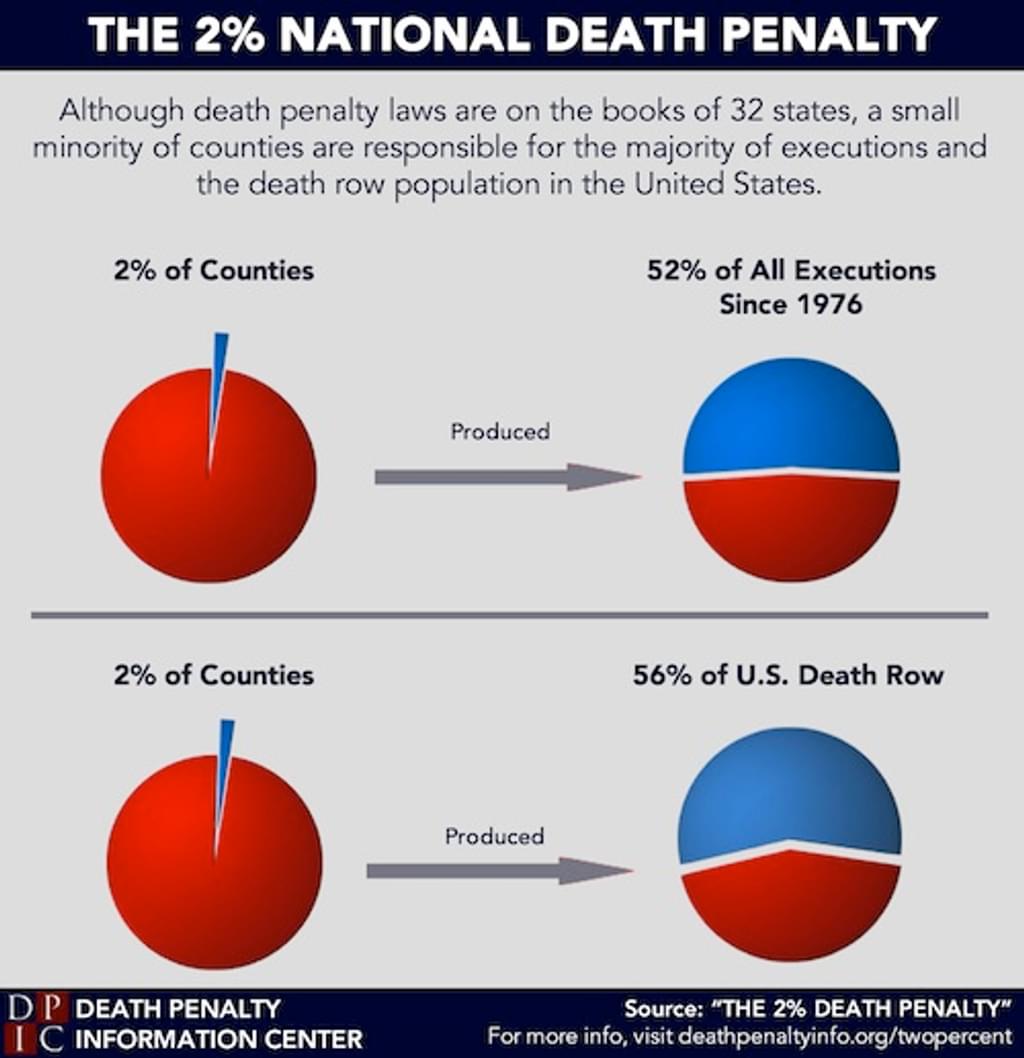 Changes in who is District Attorney have caused a dramatic decline in death sentences in 3 counties that historically have produced a disproportionate number of death sentences in the United States, according to a story from The Marshall Project. Harris County (Houston), Texas, Oklahoma County, Oklahoma, and Philadelphia County, Pennsylvania were all among the 2% of counties that accounted for 56% of inmates on death row as of 2013, but the resignations or retirements of their long-time District Attorneys have been followed by significant drops in the number of new death sentences.
In Harris County, DA Johnny Holmes secured an average of 12 death sentences a year from 1992 to 2000. His immediate successor obtained about 6 death sentences a year, and DAs elected since 2008 have averaged about 1 death sentence per year. Similarly, Oklahoma County saw about 2.5 death sentences a year under long-time DA Robert Macy, but has handed down just 3 sentences since 2009.
In both Harris and Oklahoma counties, exonerations shook public confidence in the justice system, also contributing to the drop in death sentences. An FBI review of an Oklahoma police chemist who worked closely with Macy uncovered deliberately falsified DNA tests and withheld evidence, which defense attorney Doug Parr said made people, "more skeptical of death penalty prosecutions."
In Philadelphia, DA Lynne Abraham obtained an average of 9.5 death sentences per year in the 1990s. According to the article, the picture began to change in response to budget shortfalls and criticisms about racial disparities in death sentences. In 2009, Philadelphia elected a new DA, Seth Williams, who, the article says, promised to improve relations with minorities. In the last 5 years, Philadelphia has had only 3 death sentences. (Click image to enlarge.)
Innocence
Sep 20, 2023
Glynn Simmons Exonerated
48

Years After He Was Sentenced to Death in Oklahoma
Arbitrariness
Sep 13, 2023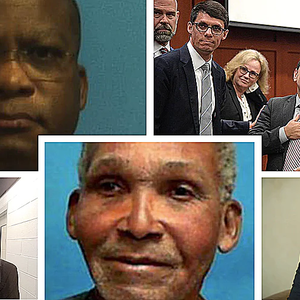 When Jurors Do Not Agree, Should a Death Sentence Be Imposed?