The Texas Court of Criminal Appeals stayed the execution of Rodney Reed (pictured) on November 15, 2019, directing the Bastrop County district court to review Reed's claims that prosecutors suppressed exculpatory evidence and presented false testimony and that he is actually innocent. The court's action culminated a whirlwind of activity on the Friday preceding Reed's scheduled November 20 execution. Earlier in the afternoon, the Texas Board of Pardons and Paroles unanimously recommended to Gov. Greg Abbott that he grant a 120-day reprieve of Reed's execution.
The decisions followed an outpouring of public support for stopping Reed's execution that was unparalleled in the modern history of the U.S. death penalty. The flood of attention included requests by Texas legislators from across the political spectrum, high-profile celebrities, legal organizations, diplomats, and nearly three million petitioners who have asked Texas officials to halt Reed's execution or delay it to permit courts to consider mounting evidence that he is innocent and to allow for DNA testing.
The pressure from Texas public officials to put off the execution came from across the state and across the political aisle. In what Republican U.S. Senator Ted Cruz described on November 8 as a "remarkable bipartisan coalition," 26 members of the Texas House of Representatives sent a letter to Gov. Abbott seeking a reprieve to allow for DNA testing that may exonerate Reed. The House letter was followed by a similar call by a bipartisan group of 16 Texas state senators. Cruz said that he supports capital punishment "but if there is credible evidence there's a real chance the defendant is innocent, that evidence should be weighed carefully."
Earlier in the day on November 15, Republican Texas Congressman Michael McCaul wrote in a letter to Abbott and the pardons board, "[a] death sentence is final, and given the doubt surrounding his innocence at this time, I believe our state cannot execute Mr. Reed in good conscience without fully reviewing all evidence." The Republican Party in Polk County—which houses the state's death row—adopted a resolution on November 8 calling on the governor to grant clemency and for the prosecutor to "cancel the November 20 execution date, test all the evidence, and initiate a new trial."
The growing political opposition to Reed's execution mirrored the flood of statements by major celebrities asking Texas to stand down. Reed's early supporters included Dr. Phil McGraw, who devoted two days of the Dr. Phil Show to Reed's case, and reality television personality Kim Kardashian. Recently performers Beyoncé, Meek Mill, Questlove, and Rihanna, and conservative television host Chuck Woolery, a native Texan, advocated on Reed's behalf. In an appearance on CBS This Morning, Oprah Winfrey asked Gov. Abbott to "take a pause" to provide time to review the case. She said, "Something's off here. Something needs to be done."
The world diplomatic community and legal experts also raised concerns. The European Union wrote to the governor asking him to stop Reed's execution and order DNA testing. American Bar Association president, Judy Perry Martinez, wrote to the Texas Board of Pardons and Paroles supporting clemency and saying that the ABA is "deeply troubled" by Reed's impending execution. Former Texas Court of Criminal Appeals judge Elsa Alcala said that "[t]he evidence today is not what the evidence was [when Reed was sentenced to death] in 1998, or even what it was back 5 years ago when I looked at the case." Stressing that procedural barriers to the consideration of new evidence undermine the availability of meaningful court review, Alcala asked the governor to intervene.
Reed's execution also drew significant attention from activists, faith leaders, and the public at large. Supporters have rallied at the Texas Capitol and in front of Governor Abbott's mansion. Journalist and activist Shaun King spearheaded calls for supporters to sign a petition to stop Reed's execution, with nearly 3 million people signing on. The Catholic Diocese of Austin also asked Gov. Abbott to issue a reprieve. Bishop Joe Vasquez explained, "[e]vidence has now come forward since Mr. Reed was sentenced and that needs to be reviewed."
Sources
Jolie McCullough, Texas parole board rec­om­mends Gov. Greg Abbott delay Rodney Reed exe­cu­tion, Texas Tribune, November 15, 2019; Heather Osbourne, Death row inmate Rodney Reed sup­port­ers ral­ly at Capitol, Austin American-Statesman, October 19, 2019; Oprah urges Texas gov­er­nor to ​"take a pause" on Rodney Reed death row case, CBS News, November 7, 2019; Innocence Staff, Polk County GOP to Bastrop D.A: Cancel the exe­cu­tion date, test all the evi­dence, and ini­ti­ate a new tri­al, Innocence Project, November 8, 2019; Erica Grieder, Grieder: Gov. Abbott should grant death row inmate Rodney Reed a reprieve, before it's too late, Houston Chronicle, November 8, 2019; Brant Bingamon, Death Watch: Lawmakers Ask for Rodney Reed Reprieve, Austin Chronicle, November 8, 2019; Jody Barr and David Barer, Rodney Reed judge: Retires, ques­tions own abil­i­ty to han­dle cas­es, KXAN, November 8, 2019; Jolie McCullough and Chase Karakostas, Ted Cruz calls efforts to halt Rodney Reed's exe­cu­tion ​"remark­able bipar­ti­san coali­tion", Texas Tribune, November 9, 2019; Spectrum News Staff, Hundreds Rally at Governor's Mansion to Demand Rodney Reed's Execution be Halted, November 10, 2019; Amanda Robert, Is Texas death row inmate inno­cent? ABA pres­i­dent urges clemen­cy to pre­vent ​'irre­versible act', ABA Journal, November 12, 2019; Jody Barr, Rodney Reed fam­i­ly plead­ing for U.S. Supreme Court to take up case Friday, KXAN, November 15, 2019; Brant Bingamon, As Millions Demand Justice, Texas Prepares to Take Rodney Reed's Life, Austin Chronicle, November 15, 2019; Justices Weigh Fate of Condemned Prisoner With Celebrity Support, Bloomberg News, November 15, 2019; Holly Yan and Mel Alonso, Now a GOP con­gress­man is ask­ing Texas' gov­er­nor to stop the exe­cu­tion of Rodney Reed, CNN, November 15, 2019.
Human Rights
May 24, 2023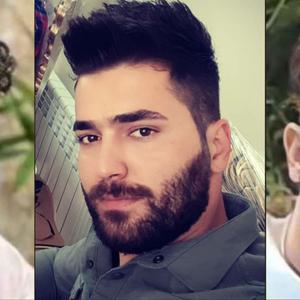 Iran Continues Aggressive Use of Death Penalty Despite International Condemnation