News & Developments
---
---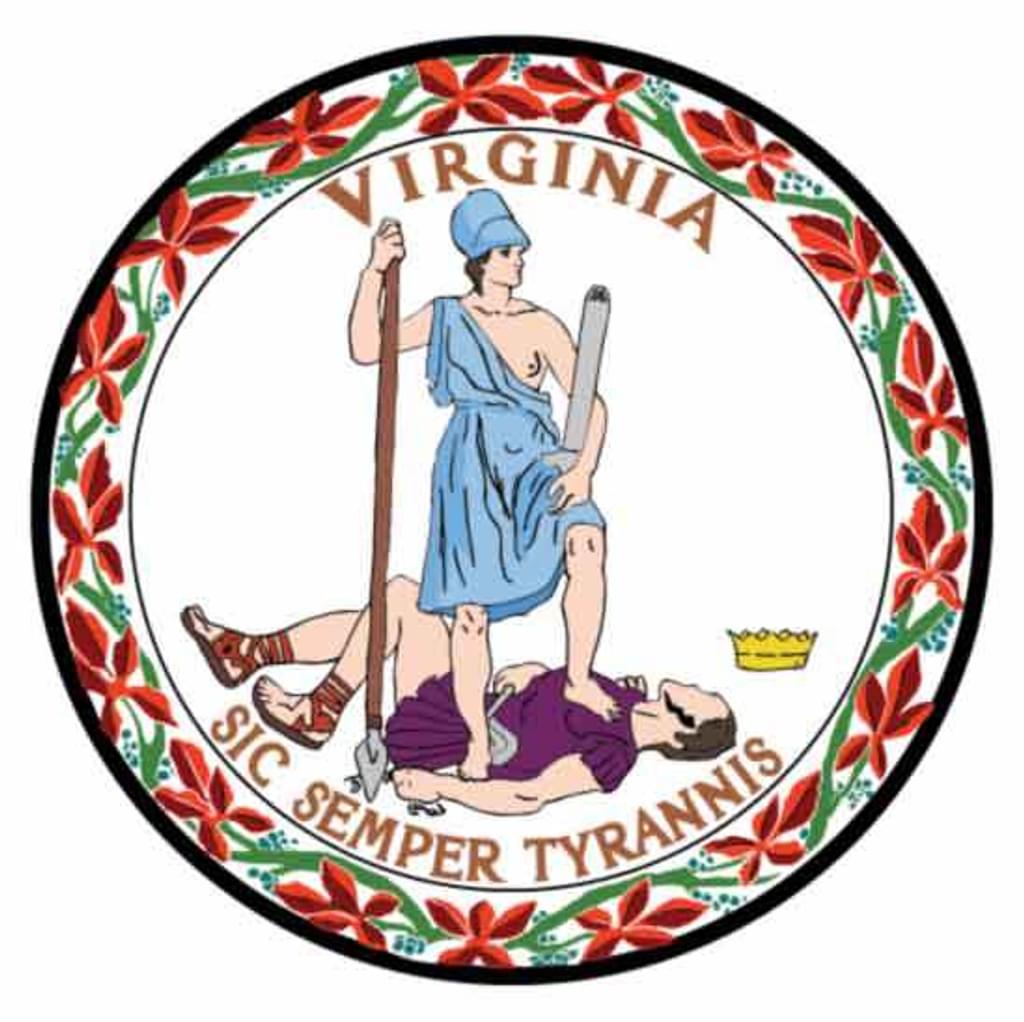 History of the Death Penalty
Executions in Virginia were carried out by hanging for 300 years, until the first electrocution in 1908. The last execution by hanging occurred on April 9, 1909.
In the modern era of capital punishment, Virginia has executed a higher percentage of its death-row prisoners than any other state. That high percentage was the combined product of poor defense representation and the most draconian procedural rules in the country, under which defendants were denied any judicial review of legal claims that their lawyers failed to raise at the right time or in the right manner, even when through no fault of the defendant a lawyer missed a filing deadline. After the state began instructing juries in the late 1990s that defendants sentenced to life imprisonment would never be eligible for parole, and then created regional capital defender offices in 2002-2003 to represent most capital defendants at trial, death sentences in the state significantly declined. No death sentences have been imposed by Virginia juries since 2011.
On February 3, 2021, the Virginia state senate voted to abolish the commonwealth's death penalty. The state House of Delegates followed suit on February 5. The General Assembly must reconcile language differences between the two proposals before a repeal bill can be sent to the Governor for his signature. Gov. Ralph Northam has indicated that he will sign the repeal bill. If that happens, Virginia will become the first state of the former Confederacy to abolish the death penalty.
Famous Cases
"DC sniper": John Allen Muhammad and Lee Boyd Malvo were both tried in Virginia for a series of shootings in October 2002. Although the crimes occurred in Maryland and Washington, DC, as well as Virginia, the first trials were held in Virginia, in part, because Virginia allowed the execution of juveniles. Malvo was 17 at the time of the crimes. Muhammad was executed on November 10, 2009. Malvo is serving a sentence of life in prison without parole.
Daryl Atkins was sentenced to death for the abduction and murder of Eric Nesbitt. Atkins appealed his sentence, claiming that his intellectual disability made him ineligible for execution. Atkins' appeal was heard by the Supreme Court in Atkins v. Virginia (2002), and the Court held that the execution of "mentally retarded" defendants is unconstitutional. At a subsequent hearing to determine whether Atkins was eligible for the death penalty, the jury credited controversial prosecution evidence and rejected Atkins' claim of intellectual disability. However, after it was disclosed that evidence had been improperly withheld from the defense in the case, the prosecution agreed to withdraw the death penalty and Atkins was resentenced to life without parole.
Notable Exonerations
Earl Washington was pardoned in 2000 after DNA evidence excluded him as a perpetrator in the rape and murder for which he had been sentenced to death. Washington is intellectually disabled, and had been coerced into confessing to the crime.
Milestones in Abolition
Virginia is the first Southern state to abolish capital punishment. On March 24, 2021, Governor Ralph Northam signed legislation to end the death penalty in Virginia and reduce the sentences of the commonwealth's two death-row prisoners to life without parole. On February 3, the Virginia Senate had voted along party lines, 21-17, in favor of abolishing capital punishment. Two days later, three Republicans joined all but one Democrat in the Virginia House of Delegates in a 57-41 vote to repeal the death penalty.
Virginia "Firsts"
The first execution in what is now the United States took place in Virginia. Captain George Kendall was executed in the Jamestown colony in 1608 for spying for Spain.
Other Interesting Facts
Virginia has executed more people in its history than any other state.
On February 2, 1951, 5 inmates were executed, the largest number of executions carried out on a single day in Virginia. The executions were part of the case of the "Martinsville 7," seven African American men charged with having raped a white woman. Historians believe that least five of the men were innocent. After giving coerced confessions, the men were convicted and sentenced to death by all-white male juries in perfunctory trials that lasted less than one day each. The other members of the Martinsville 7 were executed on February 5, 1951.
The Martinsville 7 case illustrates Virginia's historically discriminatory use of the death penalty. From 1900 until the U.S. Supreme Court declared the death penalty unconstitutional in 1977 for crimes in which no one was killed, Virginia executed 73 Black defendants for rape, attempted, or armed robbery that did not result in death, while no White defendants were executed for those crimes.
Virginia Executions in the 20th Century (by Race)
Decade

Total Executions

Murder

Rape

Attempted Rape

Armed Robbery

W

B

All

W

B

All

W

B

All

W

B

All

W

B

All

1900-1909

14

73

87

14

55*

69

0

9

9

0

9

9

0

0

0

1910-1919

11

69

80

11

47

58

0

12

12

0

6*

6

0

4*

4

1920-1929

4

41

45

4

31

35

0

6

6

0

4

4

0

0

0

1930-1939

5

23

28

5

19

24

0

3

3

0

0

0

0

1

1

1940-1949

7

28

35

7

19

26

0

8*

8

0

1

1

0

0

0

1950-1959

3

20

23

3

11

14

0

9

9

0

0

0

0

0

0

1960-1969

2

4

6

2

3

5

0

1

1

0

0

0

0

0

0

1970-1979

0

0

0

0

0

0

0

0

0

0

0

0

0

0

0

1980-1989

2

6

8

2

6

8

0

0

0

0

0

0

0

0

0

1990-1999

31

32

65*

31

32

65*

0

0

0

0

0

0

0

0

0

TOTAL

79

296

377

79

223

304

0

48

48

0

20

20

0

5

5
*In the decade of the 1900s, one man listed under murder was executed as an accessory to murder. In the 1910s, one man listed under attempted rape was executed for highway robbery and attempted rape and one listed under armed robbery was executed for highway robbery. In the 1940s, one man listed under rape was executed for rape and robbery. In the 1990s, two Latino men were executed for murder.
Sources: For executions between 1900 and 1907 and executions by hanging in 1908 and 1909— Executions in the U.S. 1608-2002: The ESPY File, Executions by State. For other executions between 1908 and 1972 — Bureau of Records, Virginia State Penitentiary, Electrocutions Performed at Virginia State Penitentiary (undated), in Capital Punishment in Virginia, 58 Va. L. Rev. 97, 142 (1972). For executions between 1972 and 1999 — Death Penalty Information Center, Execution Database.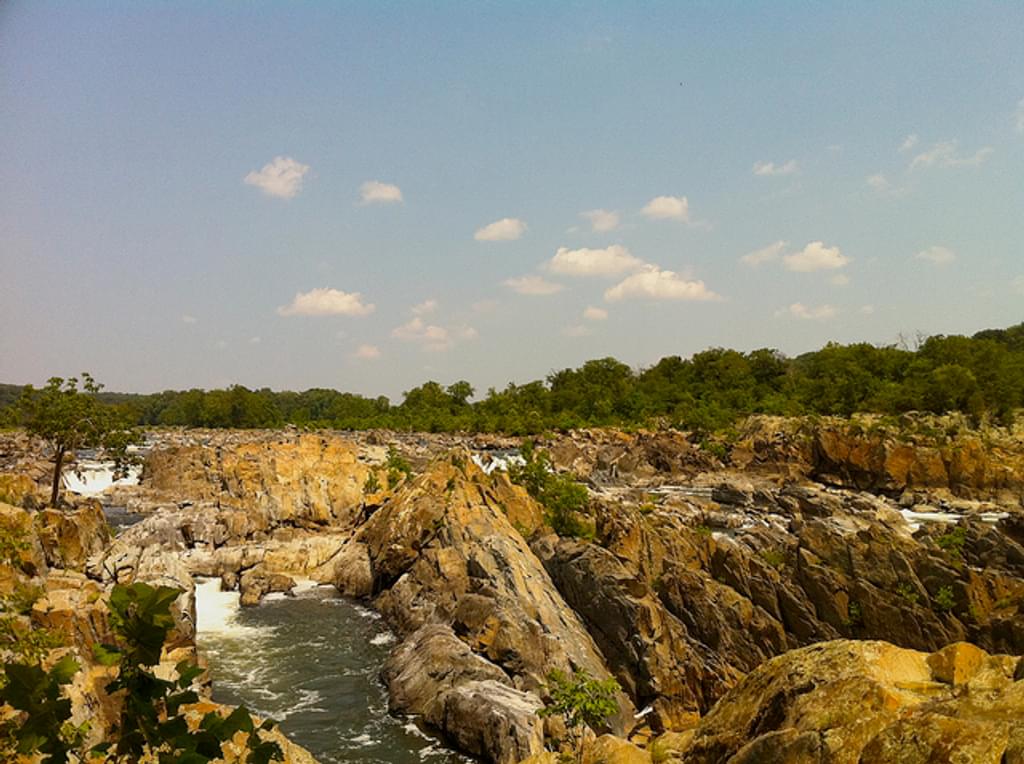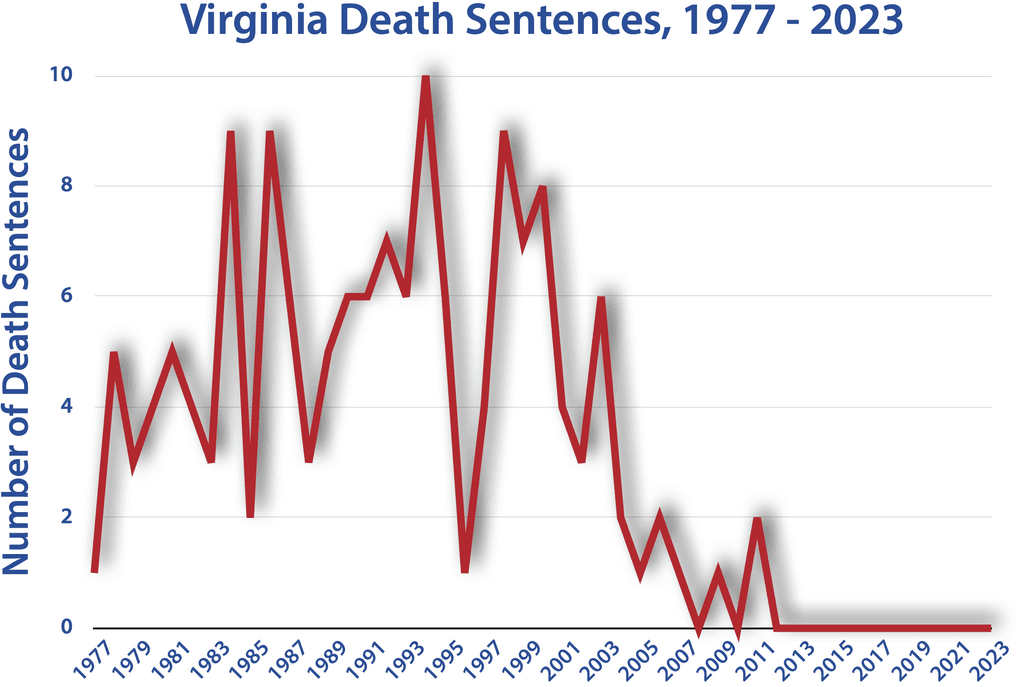 Virginia Execution Totals Since 1976