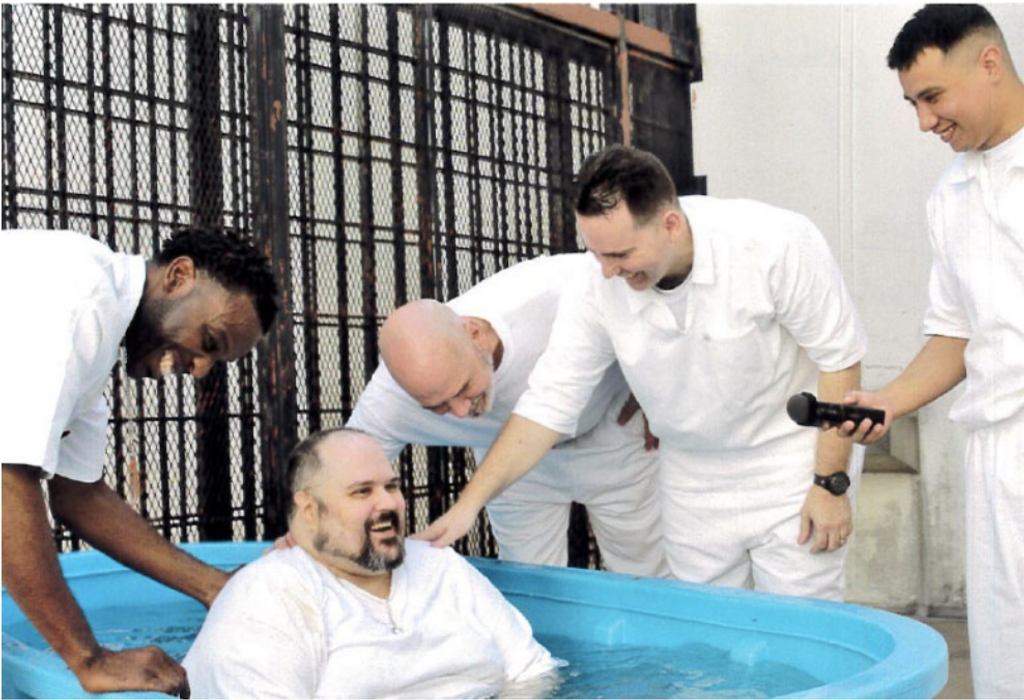 On Friday, October 13, the sole surviving family member of murder victim Gary L. Dickerson joined dozens of faith leaders and others in asking the Texas Board of Pardons and Paroles for clemency for Will Speer. Mr. Speer is set to be executed on October 26, 2023. After a childhood of horrific abuse, a life sentence by age 18, and a judgment of death by age 23, Mr. Speer devoted himself to the study of Christianity and has become a prominent prison minister. "In my heart, I feel that he is not only remorseful for his actions but has been doing good works for others and has something left to offer the world," said Sammie Gail Martin, Mr. Dickerson's sister. "I respectfully request that his sentence be changed to life in prison where hopefully he can continue to help others and make amends for his past crimes."
According to his clemency application, Mr. Speer was beaten as a child and forced to take drugs by his father, burned with cigarettes by his stepfather, and sexually abused by a teenage acquaintance. His stepfather later murdered his mother. His application notes that Mr. Speer experienced learning disabilities and severe bullying while growing up, leading him to desperately seek inclusion from his peers. At 16, older boys convinced Mr. Speer to murder the father of a friend. Mr. Speer was tried as an adult and received a life sentence. He became an immediate target of physical abuse once he entered prison, including an attack in which part of his ear was bitten off. He then sought protection from a gang, which ordered him to murder another prisoner—Mr. Dickerson. The jury returned a verdict of death without ever hearing about Mr. Speer's violent upbringing.
In 2022, the Texas Department of Criminal Justice initiated the "Faith Based Program" for men on death row, "based on the belief that individuals, no matter their past, can change if given the right tools and opportunity to do so." The TDCJ selected Mr. Speer for its inaugural class after a rigorous application process. "I was looking around my cell and really coming to the realization of my poor choices and poor decisions and that I don't have the answer," said Mr. Speer. "And, because of that, I cried out to God." In the program, Mr. Speer participated in up to 30 hours of study and community discussion per week about religion, repentance, and responsibility. Mr. Speer graduated from the program in 2023 with honors. 
This year, Mr. Speer was appointed as the first-ever prisoner Coordinator for the program, in which he mentors and ministers to other death row prisoners, teaches classes, and mediates conflicts. Fellow prisoners report that he has deescalated others from violence on multiple occasions. Mr. Speer also delivers sermons over the prison's radio each morning. Even as his execution date approaches, TDCJ has granted Mr. Speer unprecedented permission to leave "Death Watch" restrictive housing so that he may continue teaching classes and mentoring students in the program. Chaplain's Assistant Joseph Lee describes Mr. Speer as an "instrument of change for other incarcerated men," whose "witness of repentance and restitution would have a powerful effect on the men inside, bringing peace and hope to men who are often short of both." Fellow death row resident David Renteria confirmed that effect, writing that Mr. Speer's "willingness to lay himself bare before others [has] served as inspiration for many in our community, and made a difference in how we as a group relate to one another as part of creation." He observes that Mr. Speer's "testimony has caused many of us to look deeper when it comes to repenting of our own broken paths." A group of evangelical leaders wrote in support of Mr. Speer that "all life is sacred, from our beginning through our natural death," and a grant of clemency would "honor this Christian culture of life."
According to Mr. Speer's clemency petition, he hopes to spend the rest of his life serving as a Field Minister "to help others by sharing his story of hardship, sin, repentance, and peacemaking." As an alternative, he asks for a 180-day reprieve to finish teaching his current course in the program so he may "keep the promise" to his students—"to help shepherd them from the darkness into the light."
The State of Texas argued multiple times in court that it sought Mr. Speer's execution date in the interest of the victims, but never contacted Ms. Martin, the victim's sister. Ms. Martin first heard of the execution from Mr. Speer's legal team in September. Mr. Speer's attorneys reported that, on hearing of Ms. Martin's opposition, the State has said that it will continue to pursue the execution date against her wishes.
Sources
Press Release, Victim's Sole Surviving Family Member Asks the Texas Board of Pardons and Paroles to Grant Clemency for Will Speer, Texas Defender Service, October 16, 2023; Brant Bingamon, Death Row Inmate Preaches to Prisoners Daily. Now the State Plans to Kill Him., Austin Chronicle, October 13, 2023; William Speer Clemency Application, October 5, 2023.
Victims' Families
Nov 17, 2023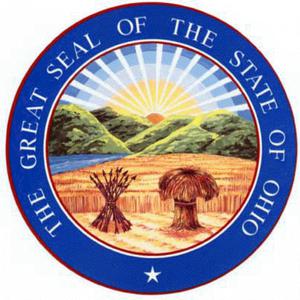 Victims' Families, Retired Judge, and Former Correctional Director Publicly Express Support for Ohio Abolition Bill