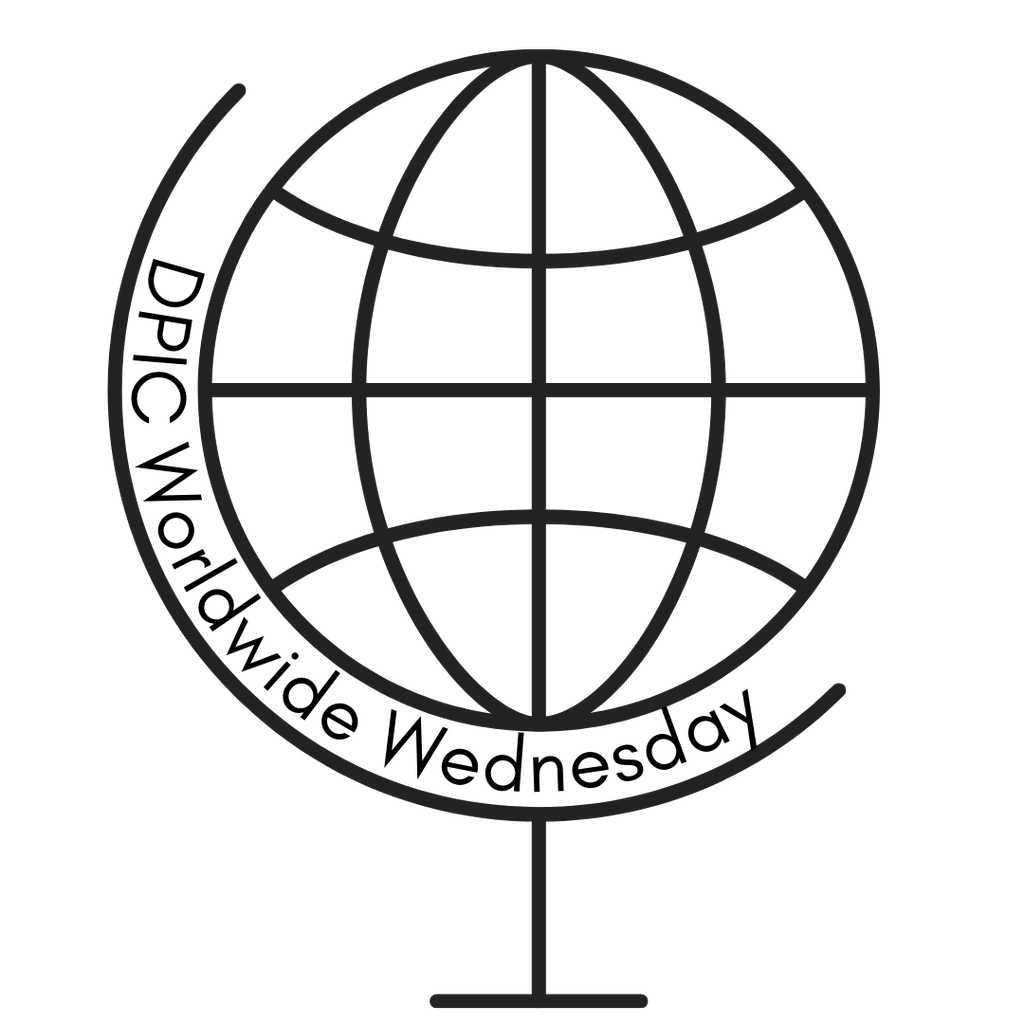 Algeria
On October 23, 2023, 38 individuals were sentenced to death for the mob killing of Jamal Ben Ismail, who had been mistakenly identified as the arsonist responsible for the August 2021 fires that killed 90 people in the northwest region. Despite the death sentences, all prisoners will be resentenced to life imprisonment due to the nationwide moratorium in place since 1993 when the last executions occurred. 
Belarus
After Alexander Taratuta was sentenced to death for murder, the European Union released a statement on October 19 urging Belarus, the only European nation to retain capital punishment, to move towards abolition by first adopting a moratorium. The statement said, "The [sic] capital punishment represents the ultimate denial of human dignity, fails to act as a deterrent to crime and makes miscarriages of justice irreversible." 
Democratic Republic of the Congo
On October 9, Parliament Member Édouard Mwangachuchu was sentenced to death on charges of treason by the High Military Court. In addition to treason, he was convicted of "illegal possession of weapons and munitions of war" and "participation in the M23 insurrectionary movement," a Tutsi-led March 23, 2021 movement that captured areas of land in North Kivu. Defense counsel Me Thomas Gamakolo said they plan to appeal the verdict, as the trial was "based on ethnic hatred and deductions." Death sentences in the Democratic Republic of the Congo, which has not carried out an execution in about 20 years, are often commuted to sentences of life imprisonment. 
Iran
According to Iran Human Rights (IHRNGO), 596 people have been executed in Iran this year, with 62 executions occurring in the last three weeks of October. On October 19, at least 10 people were executed in Karaj, all of whom were sentenced to death on drug-related charges. IHRNGO Director Mahmood Amiry-Moghaddam said, "The United Nations Office on Drugs and Crime (UNODC) which collaborates with the Islamic Republic on combating drug trafficking, has an obligation to take action against arbitrary drug executions. The UN's silence on these executions is a green light of approval." 
Nigeria
On October 9, 2023, police officer Drambi Vandi was sentenced to death for killing lawyer Bolanle Raheem after she failed to stop at a vehicle checkpoint. Many in the country supported the sentence, as police are not often held accountable for their actions, and hoped it would serve as a warning to other police officers. Although the nation has thousands of death-sentenced prisoners, the last execution was carried out in 1999, according to Inibehe Effiong, a Nigerian human rights lawyer. 
Qatar
On October 27, 2023, eight Indian former naval officers were sentenced to death on charges of espionage, according to Reuters. Anonymous sources told Reuters that the defendants were arrested for spying on Qatar's submarine program for Israel in August 2022. India's External Affairs Minister S Jaishankar said in a statement on social media: "The government attaches the highest importance to the case. I fully share the concerns and pain of the families, underlined that government will continue to make all efforts to secure their release." 
Saudi Arabia
Morris Tidball-Binz, UN Special Rapporteur on extrajudicial, summary or arbitrary executions, raised concern over the imminent execution of Abdullah Al-Derazi, who was sentenced to death for crimes committed at age 17. "Despite Saudi Arabia issuing a Royal Decree in 2020 aiming to abolish the death penalty for child defendants, including those convicted of terrorism offences, it is deeply concerning that the application of the decree remains uncertain," said Mr. Tidball-Binz in his October 16, 2023 press release. 
Amnesty International raised similar concern over Mr. Al-Derazi's imminent execution, as well as the imminent execution of Jalal Labbad, who was also a minor at the time of his offense on October 23. The two men "were convicted of terrorism-related charges over their participation in anti-government protests in grossly unfair trials that primarily relied on torture-tainted confessions. The Saudi authorities have sentenced them to death, reneging on their own promises to end the use of the death penalty in cases of individuals who were children at the time of their alleged crimes. The young men could now be put to death at any moment after the King ratifies their death sentences, as they have exhausted all domestic legal remedies," said Amnesty International's Middle East Researcher Dana Ahmed. 
Singapore
On October 30, 2023, former president of Mongolia and a commissioner of the International Committee Against the Death Penalty Elbegdorj Tsakhia, authored an op-ed titled "My country abolished the death penalty. So can yours," directed at the newly elected Singporean president, Tharman Shanmugaratnam. Mr. Tsakhia wrote "The truth is that capital punishment is not an inevitable part of Asia's political and judicial reality. Ending it is not an imposition of Western values on our societies. It's a choice inspired by universal human rights – one that has been made by the majority of the world's nations." Mr. Tsakhia emphasized the "egregious" nature of executions for non-violent drug offenses. Although the president's role in Singapore is largely ceremonial, President Shanmugaratnam does have the power to grant clemency to death row prisoners. Earlier in October, families of death row prisoners and those executed submitted a 1,700-signature petition to security officials at the Ministry of Home Affairs urging an immediate moratorium.  
Taiwan
On October 30, 2023, four men were charged with smuggling $3 million worth of heroin into the country; if convicted, the men may be sentenced to death or life imprisonment. The last execution for heroin smuggling was carried out in 2002.  
On September 28, Chen Yen-hsiang, was sentenced to death for setting fire to his family's shop, subsequently resulting in eight deaths, four of whom were children. The prosecutor said he decided to capitally charge Mr. Chen due to the brutality of the crime and impossibility of rehabilitation. 
Vietnam
On October 28, 2023, six people were sentenced to death for trafficking 5.6 kilograms of heroin. In Vietnam, possessing or smuggling more than 600 grams of heroin or cocaine or more than 2.5 kilograms of methamphetamines carries a potential death sentence. 
The family of Le Van Manh, who was executed last month, received his final letter and a muffled 18 second recording of his last words. The letter read, "I am not afraid of being executed. I am not ashamed because I am innocent. I was wrongly convicted. After my death, my parents will continue to seek justice for me. If mother and father become too old for that, then let my younger siblings and children continue to do it for me until justice is returned to me." His mother, Nguyen Thi Viet, told Radio Free Asia that they will continue to request more information about his execution.  
Sources
Execution Monitor, Cornell Center on the Death Penalty Worldwide
Algeria
David Sadler, In Algeria, 38 People Sentenced To Death On Appeal For Lynching In 2021, GlobeEcho​.com, October 23, 2023; Algerian court upholds death sen­tence for 38 peo­ple in lynch­ing case, TVP World, October 23, 2023;
Belarus
Press Team, Belarus: Statement by the Spokesperson on new death sen­tence ver­dict, European Union, October 19, 2023; New death sen­tence in Belarus: EU reaf­firms unequiv­o­cal oppo­si­tion to death penal­ty in all cas­es, EU Neighbors East, October 20, 2023;
Democratic Republic of the Congo
DR Congo mil­i­tary court sen­tences MP to death for trea­son, insur­rec­tion, TVC News; Agence France-Presse, Congo Lawmaker Gets Death Sentence Over Treason Charges, Voice of America, October 6, 2023;
Iran
IHRNGO: International Community Must React to Group Execution of 10 in Karaj, Iran Human Rights, October 19, 2023
Nigeria
CHINEDU ASADU, Nigerian court sen­tences police­man to death for killing a lawyer in a rare rul­ing, ABC, October 9, 2023
Qatar
Krishn Kaushik and Andrew Mills, Indians giv­en death penal­ty in Qatar accused of spy­ing for Israel, sources say, Reuters, October 27, 2023; Alisha Rahaman Sarkar, Qatar sen­tences 8 for­mer Indian naval offi­cers to death ​'for spy­ing for Israel', The Independent UK, October 27, 2023;
Saudi Arabia
Press Release, Saudi Arabia: UN expert alarmed by immi­nent exe­cu­tion of child defen­dant, United Nations Office of Human Rights, October 16, 2023; Saudi Arabia: Two young men at immi­nent risk of exe­cu­tion after Supreme Court deci­sion issued in secret, Amnesty International, October 25, 2023
Singapore
Elbegdorj Tsakhia, Opinion: My coun­try abol­ished the death penal­ty. So can yours, CNN, October 30, 2023; Adam Hancock, Families of the exe­cut­ed appeal to ​'heart­less' Singapore for change, Al Jazeera, October 10, 2023
Taiwan
Jono Thomson, 4 face death penal­ty for smug­gling hero­in into Taiwan from Thailand, Taiwan News, October 30, 2023; Matthew Strong, Taiwan court sen­tences man to death for arson killing of 8 rel­a­tives, September 28, 2023;
Vietnam
Hai Duyen, Vietnam sen­tences 6 to death for drug traf­fick­ing, VNExpress, October 28, 2023; RFA Vietnamese, Family of exe­cut­ed Vietnamese man receives his final let­ter, Radio Free Asia, October 25, 2023
International
Oct 10, 2023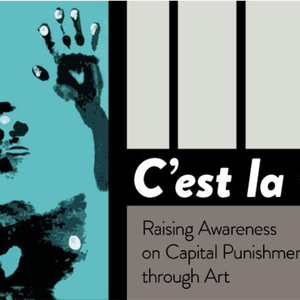 French Embassy Hosts Exhibit Featuring Former Death Row Prisoners' Artwork to Raise Awareness
International
Sep 01, 2023
New
DPIC

Podcast: Dr. Roya Boroumand dis­cuss­es cap­i­tal pun­ish­ment in Iran