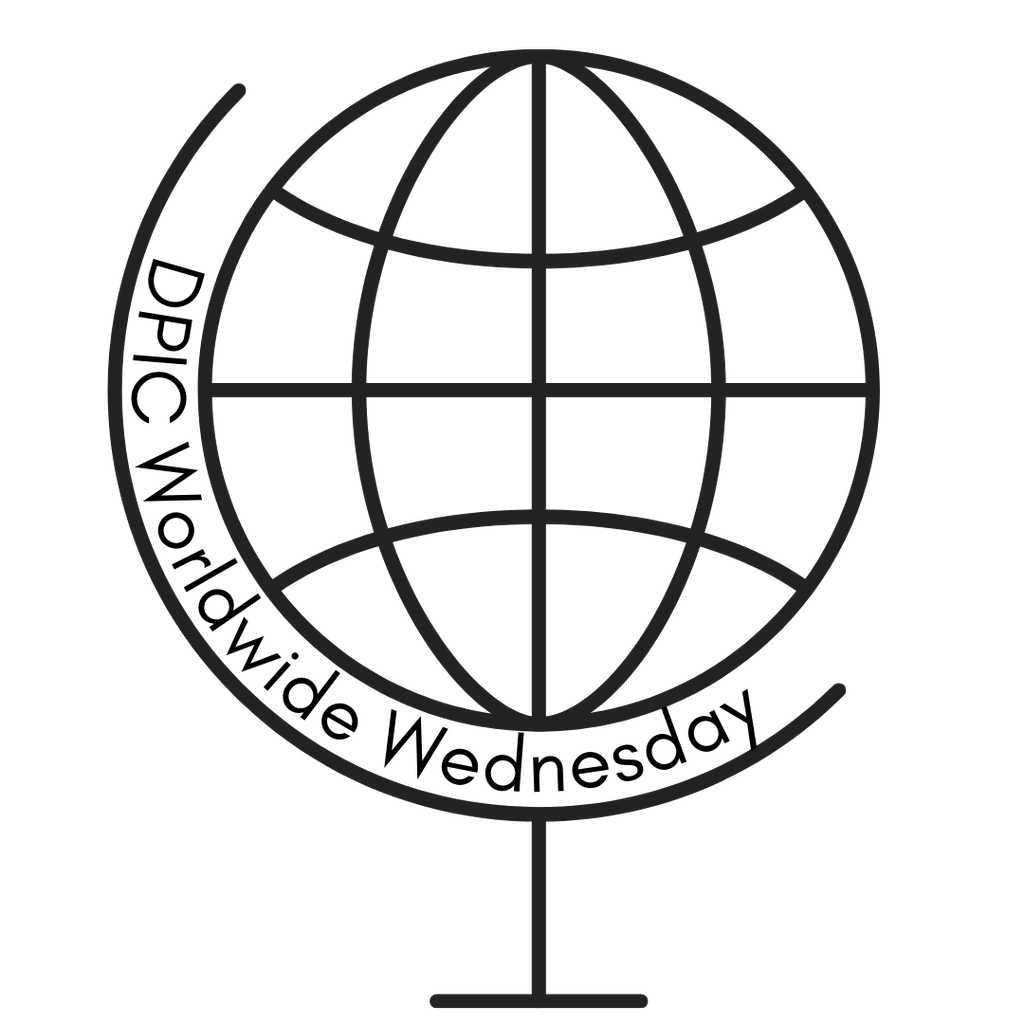 October 10, 2023 marked the 21st World Day Against the Death Penalty. Regarding this year's theme, "The Death Penalty, an Irreversible Torture," Raphaël Chenuil Hazan, executive director of France-based abolitionist group EPCM, said "Today, we no longer need to demonstrate to anyone that the death penalty is a sophisticated form of torture, both in the phase of sentencing or investigation (where physical and psychological torture is often used to obtain confessions), where the elements of a fair trial are often unfortunately not met, and during the psychologically unbearable wait for an execution, which hangs over the heads of the condemned like a sword of Damocles." 

In honor of the day, UN Special Rapporteur on extra-judicial, summary or arbitrary executions, Morris Tidball-Binz, and the UN Special Rapporteur on Torture and other Cruel, Inhuman or Degrading Treatment or Punishment, Alice Jill Edwards, released a statement calling for abolition and praising nations who have made progress. "Although international law permits the death penalty in very limited circumstances, in practice it is almost impossible for States to impose the death penalty while complying with human rights obligations, including the absolute and universal prohibition of torture." 
China 
On September 12, 2023, Wang Bin, former chairman of China Life Insurance, was sentenced to death with a two-year reprieve for accepting 325 million yuan, or $44.6m, in bribes. Following the two-year reprieve, Mr. Wang's death sentence will be commuted to life without parole. He was also sentenced to a year in prison for concealing 54.2 million yuan in overseas deposits. 

On September 18, a woman named Yu Huaying who abducted and trafficked 11 children from 1993 to 1996 was sentenced to death. The court cited the seriousness of the crime and its negative societal impact as reason for the sentence. 
Iran 
As of October 10, 2023, there have been at least 534 executions in Iran according to Norway-based Iran Human Rights Watch; this marks a 25% increase compared to the same period last year in which 428 executions were reported. 57% of executions have been for drug-related charges, marking a dramatic increase from the previous year (180 drug-related executions in 2022 and 305 drug-related executions so far in 2023). The Baluch minority continues to be disproportionately affected, accounting for 21% of all executions and 31% of drug-related executions in 2023 yet comprising 2-5% of Iran's population. 

Imprisoned anti-death penalty and human rights activist Narges Mohammadi was awarded the 2023 Nobel Peace Prize. With four more cases against her pending, Ms. Mohammadi is currently serving a sentence of about 10 years and 154 lashes in Evin prison. Most recently, she was sentenced to another year in prison for "propaganda against the system" after issuing a statement on the condition of women prisoners to Javaid Rehman, the UN Special Rapporteur on the Situation of Human Rights in Iran. 
North Korea 
According to Radio Free Asia, nine people – seven men and two women – were publicly executed for operating a beef distribution ring from 2017 to 2023. The smuggling ring illegally slaughtered and distributed the meat from 2,100 state-owned cows to meat markets and businesses. According to a resident, "everyone between the ages of 17 and 60 who can walk" in the area was ordered to attend the public execution on 9/5 Wednesday, totaling 25,000 spectators. 
Pakistan 
On September 4, 2023, four people in their 20s were sentenced to death for sharing blasphemous content about the Prophet Muhammad and the Holy Quran on social media. 

On September 22, a father was sentenced to death and fined Rs 1million for the rape of his 14-year-old daughter. 

On September 28, a bill to introduce public hangings for convicted rapists passed the Senate Standing Committee on Interior. Proposed by Senator Mushtaq Ahmed of the Jamaat-i-Islami (JI) party, the bill was opposed by the interior and foreign affairs ministries, as well as Senator Sherry Rehman of the Pakistan Peoples Party (PPP) who regarded the measure as "further brutalization of society."  
Saudi Arabia 
On September 8, 2023, Saudi Arabia carried out the 100th execution this year. In response, Heba Morayef, Amnesty International's Middle East and North Africa Director, said: "In clear contrast to Saudi Arabia's repeated promises to limit its use of the death penalty, the Saudi authorities have already executed 100 people this year, revealing their chilling disregard for the right to life. The authorities' relentless killing spree raises serious fears for the lives of young men on death row who were under 18 at the time of the crimes."
South Korea 
Two death row prisoners – Yoo Young-chul, a serial killer convicted of the murder of 21 people, and Jung Hyung-gu, convicted of killing newlyweds – were transferred to a Uiwang detention center equipped with executions facilities on September 25, 2023. According to Yonhap News Agency, a ministry of justice official said the transfer was a "necessary measure for correctional administration," though there is speculation there will be a resumption of executions as the Uiwang facility is the only one with a functioning execution chamber. About a month prior, Justice Minister Han Dong-hoon ordered the inspection of four correctional institutions' execution facilities, telling parliament that maintenance of its facilities is a duty of the Ministry of Justice. South Korea retains capital punishment and has 59 prisoners on death row, although the nation has not carried out an execution since December 30, 1997 when 23 prisoners were executed. Amid an increase in violent crimes and recidivism rate, the government is considering introducing the sentence of life without parole and is paying attention to public sentiment on the resumption of executions, though the Ministry of Justice tells The Korea Times that its official stance remains unchanged and a thorough review would be required prior the resumption of executions. 
Vietnam 
On September 22, 2023, Le Van Manh, who was convicted of murder in 2005, was executed despite calls from the international community to spare his life. 

Regarding the execution, Mr. Tidball-Binz, the UN Special Rapporteur on extrajudicial, summary or arbitrary executions said: "I am disturbed by the execution of Le Van Manh despite calls for clemency, in light of serious doubts about the fairness of his trial proceedings and credible allegations of torture or ill-treatment to extract a confession."  

A day prior to the execution a joint statement by a European Union delegation, embassies of Canada, United Kingdom, and Norway urged for clemency. "We strongly oppose the use of capital punishment at all times and in all circumstances, which is a cruel, inhuman, and degrading punishment and can never be justified, and advocate for Vietnam to adopt a moratorium on all executions," the statement said. 
Sources
Execution Monitor, Cornell Center on the Death Penalty Worldwide
Press Release, UN experts call for uni­ver­sal abo­li­tion of the death penal­ty, United Nations Human Rights, October 9, 2023; 21ST WORLD DAY AGAINST THE DEATH PENALTY: ​"AN IRREVERSIBLE TORTURE", EPCM, October 2023
China
Peter Hoskins, China insur­ance boss jailed for life in cor­rup­tion crack­down, BBC News, September 13, 2023; YANG ZEKUN, China Life ex-chair giv­en death penal­ty with reprieve, China Daily, September 13, 2023; CAO YIN, Court impos­es death penal­ty on child abduc­tor, China Daily, September 18, 2023;
Iran
World Day Report: At Least 534 Executions in Iran, Iran Human Rights, October 10, 2023; Caroline Hawley & Jaroslav Lukiv, Narges Mohammadi: Iranian woman jailed for rights work wins Nobel Peace prize, BBC News, October 7, 2023; Narges Mohammadi, Iran Human Rights, July 1, 2023
North Korea
Kim Jieun, North Korea pub­licly exe­cutes 9 peo­ple for run­ning beef smug­gling ring, Radio Free Asia, September 5, 2023
Pakistan
Pakistan Senate com­mit­tee green­lights pub­lic hang­ings for rapists amid ​'social bru­tal­iza­tion' con­cerns, Arab News, September 29, 2023; SALEEM SHEIKH, Court hands death sen­tence to man for rap­ing daugh­ter in Lahore, Aaj English TV, September 22, 2023; Outlook Web Desk, Pakistan: 4 Men Sentenced To Death For Blasphemy, Outlook, September 6, 2023; Pakistan court sen­tences four to death for blas­phe­my, Arab News, September 5, 2023
Saudi Arabia
Saudi Arabia: 100 peo­ple exe­cut­ed as author­i­ties con­tin­ue relent­less ​'killing spree', Amnesty International, September 8, 2023; Saudi Arabia on ​'relent­less killing spree,' NGO says, DW, September 8, 2023
South Korea
Kim Hyun-soo, Serial killer trans­ferred to deten­tion cen­ter in Seoul equipped with exe­cu­tion cham­ber, Yonhap News Agency, September 25, 2023; Park Boram, Justice min­is­ter orders prop­er main­te­nance of exe­cu­tion facil­i­ties, August 30, 2023; Yoon Min-sik, [Korean History] 23 exe­cu­tions in 1997, fol­lowed by a hia­tus that con­tin­ues to this day, The Korea Herald, August 30, 2023; Jung Min-ho, Recidivism rate prompts gov­'t to ​'pay atten­tion to' pub­lic opin­ion on resum­ing death penal­ty, The Korea Times, August 26, 2023; Son Ji-hyoung, As vio­lent crimes surge, Korea mulls life sen­tences with­out parole, The Korea Herald, August 22, 2023
Vietnam
Vietnam exe­cutes man ignor­ing diplo­mat­ic pleas for mer­cy, Union of Catholic Asian News, September 25, 2023; Press Release, UN expert appalled by exe­cu­tion in Viet Nam, United Nations Human Rights Council, October 2, 2023
International
Oct 10, 2023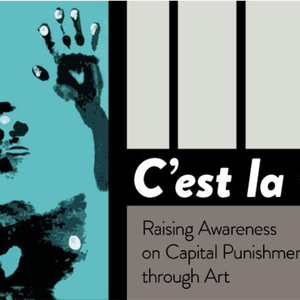 French Embassy Hosts Exhibit Featuring Former Death Row Prisoners' Artwork to Raise Awareness
Human Rights
Sep 28, 2023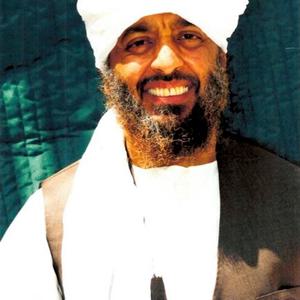 Guantanamo Bay Judge Rules
9

/​

11

Capital Defendant Mentally Incompetent to Stand Trial