St. Petersburg Times
April 28, 2004
Editorial
Florida once executed a 17-year-old boy only three weeks after his one-day trial for rape before a jury that had taken only two hours to select. At least seven other prisoners, the last in 1954, went to the electric chair at Raiford before they had reached their 18th birthdays. All were black. But for the racism that permeated this state, it is unlikely that any of them would have been on death row. Of the 19 states that still provide for juveniles to be sentenced to death, all but four practiced racial segregation.

Segregation has been outlawed. So has the death penalty for rape. No one dies now without benefit of appeal. The mentally retarded have been spared. But that one glaring anachronism, the juvenile death penalty, persists. Under Florida law, defendants as young as 16 could still be condemned.

The Florida Senate, to its immense credit, voted Tuesday to put an end to that. The vote was 26 to 12 in favor of SB 224, by Sen. Victor Crist, R-Tampa, who is a prominent advocate of the death penalty in other respects. "We have to draw the line somewhere," he argued, pointing out that every other Florida law says that people under 18 are children; in every other respect, Florida acknowledges that a child's sense of judgment is immature. Crist had important support from Sen. Rod Smith, D-Gainesville, who as a former state attorney is the only member of the Senate who ever had to decide whether to ask juries and judges for death sentences. "The question is," said Smith, "are we a state that executes children?"

The answer to that question, which should be no, now rests with the House, where the last committee to hear it voted 17-0 in favor of the companion bill, HB 63, by Rep. Philip Brutus, D-North Miami. Speaker Johnnie Byrd, who does not favor it, said Monday he is leaning toward letting members "vote their conscience" on it. That was tantamount to a promise, which he needs to keep. The world is watching.


There are three people on Florida's death row for murders they committed when they were 17. Crist's bill was amended to leave their fates to the courts. Let them be the last.
Florida
Oct 03, 2023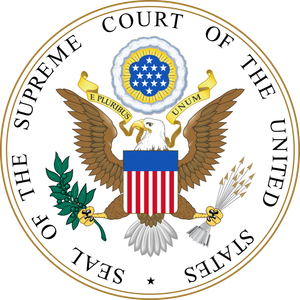 Analysis Shows Supreme Court's Changing View of Death Penalty Cases