In the course of researching the outcome of every death sentence since 1973 — more than 9,700 death sentences nationwide — DPIC identified 12 cases not previously included on the innocence list in which people who had been wrongfully convicted and sentenced to death were later exonerated. Read more about the cases below.
John Thomas Alford
North Carolina Conviction: 1975, Acquitted: 1976
John Thomas Alford was convicted and sentenced to death in 1975. Alford was tried with a codefendant who confessed to the murder. Alford presented evidence and witnesses that he was not at the scene of the crime, but he was not allowed to offer his codefendant's confession as evidence of his innocence. The North Carolina Supreme Court reversed his conviction and sentence and ordered Alford be retried separately from his codefendant. At retrial, he was acquitted of all charges.
Sources: State v. Alford, 222 S.E.2d 222 (N.C. 1976).
---
Charles Lee Bufford
Alabama Conviction 1978, Acquitted: 1981
Charles Lee Bufford was convicted for the April 1977 murder of a prominent local politician. Bufford's conviction was overturned on appeal as a result of the trial court's consideration of improper aggravating factors. On retrial, the defense raised questions about the accuracy of Bufford's statement to police and the investigation of the case. Bufford was acquitted of all charges.
Sources: Bufford v. State, 382 So.2d 1162 (Ala. 1980); Jackie Walburn, Bufford jurors had 'reasonable doubt', The Selma Times-Journal, November 13, 1981.
---
Anthony Carey
North Carolina Conviction: 1973, Charges Dismissed: 1974
Anthony Carey was tried and sentenced to death along with his brother, Albert Carey, in 1973 in Mecklenburg County, North Carolina. Neither of the brothers were accused of committing the murder in question; however both were sentenced to death as accomplices. Anthony Carey was allegedly a passenger in a car parked multiple blocks away from where the crime was committed and did not handle the gun involved in the murder. Anthony Carey's conviction relied primarily on the testimony of the shooter, James Mitchell, who had entered into a plea deal with prosecutors. Mitchell recanted his testimony after the Careys were convicted but before the trial of two other codefendants. Both brothers' death sentences were reversed in 1974 by the North Carolina Supreme Court. Albert Carey was retried and sentenced to death again, but the prosecutor dropped charges against Anthony Carey because there was insufficient evidence to retry him without Mitchell's testimony.
Sources: State v. Carey, 206 S.E.2d 213 (N.C. 1974); Ed Martin, Death Row: Legal rulings sent some from brink of death to freedom, The Charlotte News, March 15, 1984.
---
Justin Cruz
Texas Conviction: 1984, Appellate Acquittal: 1985
Justin Cruz was convicted and sentenced to death in 1984. His conviction was based heavily on the testimony of an alleged accomplice without physical evidence linking him to the crime. The Texas Court of Criminal Appeals ruled that the evidence was insufficient to convict because it was based on uncorroborated accomplice testimony and ordered Cruz to be acquitted.
Sources: Cruz v. State, 690 S.W.2d 246 (Tex. Crim. App. 1985).
---
Bonnie Erwin
Texas Conviction: 1985, Charges Dismissed: 1989
Bonnie Erwin was sentenced to death in Smith County, Texas in 1985. During Erwin's trial, the court failed to compel the testimony of a witness who was subpoenaed for trial but did not appear in court. The witness would have cast doubt upon Erwin's involvement and instead implicated a co-defendant who had blamed Erwin for the crime. In 1987, this conviction was vacated because of the trial court's refusal to issue a writ of attachment to secure the witness's testimony. State prosecutors declined to retry Erwin and dismissed all charges. Erwin remains in federal prison for drug trafficking crimes.
Sources: Erwin v. State, 729 S.W.2d 709 (Tex. Crim. App. 1987); Erwin v. Henman, No. 90-3117-RDR, 1992 WL 331307 (D. Kan. Oct. 21, 1992).
---
Andre Minnitt
Arizona Conviction: 1993; Charges Dismissed: 2002
In 1993, Andre Minnitt was sentenced to death for a triple murder in Tucson at El Grande Market. Minnitt was tried with co-defendant Christopher McCrimmon. After the verdict had been read, the judge conducted a poll of the jurors to ensure they all agreed with the verdict. One juror was unsure but, following the judge's urging, assented to the verdict. The Arizona Supreme Court ruled that the juror was coerced, and it vacated Minnitt's and McCrimmon's convictions and death sentences.
Minnitt's first retrial in 1997 resulted in a mistrial, but a subsequent 1999 retrial resulted in another conviction and death sentence. In 2002, the Arizona Supreme Court once again vacated the conviction. The court held that Minnitt's 1999 retrial should have been barred by double jeopardy because during his "1993 and 1997 trials the prosecutor engaged in extreme misconduct that he knew was grossly improper and highly prejudicial, both as to the defendant and to the integrity of the system." The court found that prosecutor Kenneth Peasley, who was subsequently disbarred, had purposefully elicited false witness testimony. The court ordered the charges against Minnitt to be dismissed.
Sources: State v. McCrimmon, 187 Ariz. 169, 927 P.2d 1298 (1996); State v. Minnitt, 203 Ariz. 431, 55 P.3d 774 (2002).
---
Thomas Pearson
Ohio Conviction: 1976, Appellate Acquittal: 1980
In September 1976, Avila Chambliss implicated himself, Thomas Pearson, and Samuel Taylor in the murder and robbery of Joseph Witcraft. Pearson was tried individually before a jury that convicted him of aggravated murder, aggravated robbery and kidnapping. As a result, the trial court sentenced him to death. Pearson's conviction was vacated on appeal because the only evidence connecting the defendants with the crime was the uncorroborated testimony of an accomplice. Because Pearson's conviction was vacated for insufficient evidence, the case was ineligible for retrial.
Sources: State v. Pearson, 405 N.E.2d 296 (Ohio 1980).
---
Gary Radi

Montana Conviction: 1975, Acquitted: 1978
Gary Radi was convicted and sentenced to death in 1975 for the murder of a grocery store employee during the course of a robbery. Radi was tried together with three codefendants. Edwin Bushman received immunity from prosecution in exchange for testimony implicating the four defendants, and the defense presented no evidence at trial. The Montana Supreme Court reversed Radi's and the other defendants' convictions, ruling that the defendants should have been tried separately. In 1978, Radi was acquitted on retrial.
Sources: Fitzpatrick v. McCormick, 869 F.2d 1247 (9th Cir. 1989).
---
Howard Jackson Stack
Georgia Conviction: 1973, Charges Dismissed: 1975
Howard Jackson Stack was sentenced to death in 1973 in Fulton County, Georgia. Stack's codefendant pled guilty to voluntary manslaughter and received a sentence of 15 years in exchange for testifying against Stack. In 1975, the Georgia Supreme Court reversed Stack's conviction and death sentence on the grounds that the trial court had improperly allowed the operator of a lie detector test to testify in court. Prosecutors declined to retry Stack.
Sources: Stack v. State, 214 S.E.2d 514 (Ga. 1975).
---
Charles Tolliver
Ohio Conviction: 1986, Acquitted: 1988
In 1986, Charles Tolliver was convicted and sentenced to death by an all-white jury for killing two men. After conducting a post-trial hearing on Tolliver's motion for a new trial, the trial court ruled that Cuyahoga County prosecutors had unconstitutionally exercised their peremptory challenges to remove jurors on the basis of race. Tolliver was acquitted of the aggravated murder charges on retrial.
Sources: Man set free, The Marion Star, November 18, 1988.
---
Claude Wilkerson
Texas Conviction: 1979, Charges Dismissed: 1987
Claude Wilkerson was convicted in 1979 for a robbery and murder that occurred at a Houston jewelry store. Wilkerson's conviction was vacated in 1983 by the Texas Court of Criminal Appeals when it ruled that the trial court erred in admitting statements taken from Wilkerson illegally by the police without an attorney present. Prosecutors dismissed all charges against Wilkerson in 1987.
Sources: Wilkerson v. State, 657 S.W.2d 784 (Tex. Crim. App. 1983); Prosecutors Drop Wilkerson Case, Victoria Advocate, Oct 16, 1987.

---
Eugene Allen
California — Conviction: 1976, Acquitted: 1981
In November 1973, while incarcerated in a state prison facility, Eugene Allen and co-defendant Ernest (Shujaa) Graham were charged with killing a state correctional officer. Their first trial resulted in a mistrial when the jury could not agree on a verdict. They were sentenced to death in 1976 after their second trial. The Supreme Court of California reversed their convictions because the prosecution discriminatorily exercised its peremptory challenges to exclude Black prospective jurors. The court found that Allen and Graham, both of whom are Black, "belonged to the group whose members the district attorney had excluded whereas the alleged victim was a member of the group to which [all] of the remaining jurors belong." People v. Allen, 590 P.2d 30, 34 (Cal. 1979) (internal citations omitted). Their third trial ended in another hung jury, and both were acquitted by the jury in their fourth trial.
Allen remains in prison on prior unrelated charges.
Sources: Phil Bronstein, Two found not guilty in 4th trial on guard killing, San Francisco Examiner, March 20, 1981.
Innocence
Oct 12, 2023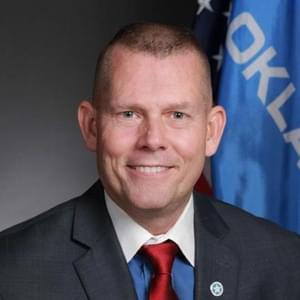 Republican-Led State Legislative Committee Considers Death Penalty Moratorium in Oklahoma
Innocence
Oct 02, 2023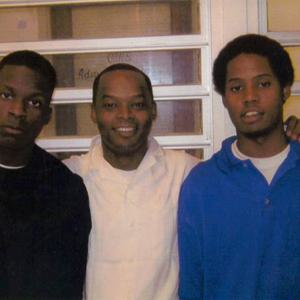 Supreme Court Denies Certiorari to Two Death-Sentenced Men with Credible Innocence Claims