FOR IMMEDIATE RELEASE:
January 24, 2003 Contact:
Richard Dieter: 202-293-6970

ANOTHER FLORIDA DEATH ROW INMATE TO BE RELEASED
AFTER STATE DROPS ALL CHARGES
Prosecution Withheld Crucial Evidence; DNA Helps Clear Rudolph Holton
Washington, DC - Rudolph Holton will be released from Florida's death row later today in Raiford, becoming the 103 person exonerated and freed from death row since 1973, according to the Death Penalty Information Center. Holton's conviction for murder was overturned in 2001 because critical information had been withheld from the jury that convicted him. Today, the state announced that it was dropping all charges against Mr. Holton, who had been on death row for 16 years.
Among the evidence withheld by the state was information that tended to point guilt at another man. Before her death, the victim had told police about a man who had raped her just 10 days earlier. This suspect was not made known to the defense until 2001. At Mr. Holton's original trial, the FBI testified that hair found on the victim could belong to Mr. Holton, and the prosecution argued that the hair could not belong to the victim. Later DNA testing, however, matched the hair to the victim, not to Holton.
The prosecutor from the original trial, Joseph Episcopo, recently expressed doubts about Holton's guilt in interviews with the media. According to a June 26, 2001 article in the Tampa Tribune, Episcopo said, "Now, even I have second thoughts about this case." And a November 3, 2001 article in the St. Petersburg Times stated: "Fifteen years later, even Episcopo said he doesn't find the case convincing. DNA tests show that the hair did not come from Holton. The jail informant admitted he lied, and other witnesses changed their stories too."
At the Florida Supreme Court hearing, which ultimately resulted in the upholding of the reversal of Holton's conviction, Supreme Court Justice Pariente stated that the case "troubled her" and noted that it was one of the strongest cases of potential innocence that she had seen.
Holton's representation on appeal was taken over by attorneys from the office of the Capital Collateral Regional Counsel. Governor Jeb Bush recently proposed cutting all funding for this agency. Two other recent exonerees from Florida, Juan Melendez and Frank Lee Smith, were also represented by this agency. Florida has had more inmates freed from death row after their convictions were overturned than any other state. Illinois ranks second in terms of exonerated death row inmates.
Richard Dieter, Executive Director of the Death Penalty Information Center, said: "The overwhelming evidence of the unreliability of the death penalty system revealed in just the past five years should lead any fair-minded person to conclude that executions are too great a gamble. All states should stop and examine their systems before more innocent lives are placed at risk."
Holton's attorneys, Martin McClain and Linda McDermott can be reached at 850-488-7200 or at McClain's cell phone, 305-984-8344. # # #
Innocence
Oct 12, 2023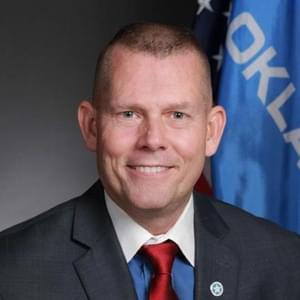 Republican-Led State Legislative Committee Considers Death Penalty Moratorium in Oklahoma