The Global Debate on the Death Penalty by Sandra Babcock, Human Rights, American Bar Association, Spring 2007 • Vol. 34, No. 2
Richard Cohen, "Let Saddam Live." Washington Post, December 18, 2003
Richard Dieter, "International Influence on the Death Penalty in the U.S." Foreign Service Journal, October 2003.
Shapiro, Bruce, "Dead Reckoning" The Nation, August 6, 2001.
Dorf, Michael, "When U.S. states execute citizens of other countries,: The Case of Gerardo Valdez" Findlaw.com (Legal Commentary), July 25, 2001.
Rohatyn, Felix, G. "America's Deadly Image" The Washington Post, February 20, 2001 (op-ed).
International
Oct 10, 2023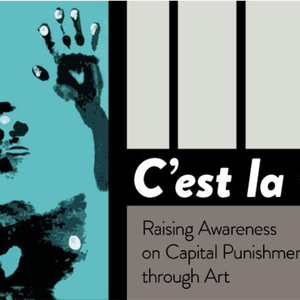 French Embassy Hosts Exhibit Featuring Former Death Row Prisoners' Artwork to Raise Awareness
International
Aug 31, 2023
Dr. Roya Boroumand dis­cuss­es cap­i­tal pun­ish­ment in Iran