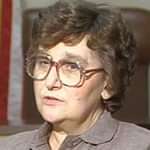 Velma Barfield in North Carolina on November 2, 1984 - She was in a relationship with Stuart Taylor who was a widower. She forged checks on Taylor's account to pay for her addiction. Fearing that she had been found out, she mixed an arsenic based rat poison into his beer and tea. Taylor became very ill. As his condition worsened, she took him to the hospital where he died a few days later. There was an autopsy which found that the cause of Taylor's death was arsenic poisoning and Velma was arrested and charged with his murder. At the trial, her defense pleaded insanity but this was not accepted and she was convicted. The jury recommended the death sentence. Velma appeared cold and uncaring on the stand and gave the District Attorney a round of applause when he made his closing speech. See "Velma Barfield" by Denise Noe, Court TV.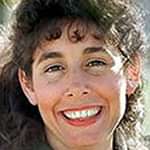 Karla Faye Tucker in Texas on February 3, 1998 - When she was 13, she began traveling with the Allman Brothers Band. In her early 20's she started to hang out with bikers and on June 13, 1983 she entered the home of another biker with Danny Garrett and James Leibrant to steal a motorcycle. During the robbery, two persons were killed, and Garrett and Tucker were convicted of committing murder with a pickaxe. This case entered the U.S. and international news because she had become a born-again Christian while in prison and George W. Bush, then governor of Texas, had to decide on her request for clemency, which he ultimately denied. Read "Karla Faye Tucker: Texas' Controversial Murderess" by Joseph Geringer, Court TV.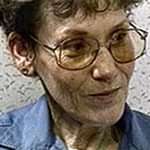 Judy Buenoano in Florida on March 30, 1998 - Buenoano was executed for the 1971 murder of her husband James Goodyear. As well, she was convicted of multiple counts of grand theft (for insurance fraud), and is thought to have committed multiple acts of arson (again, for purposes of insurance fraud). Read "Florida's Black Widow Executed" by CNN (March 30, 1998).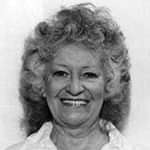 Betty Lou Beets in Texas on February 24, 2000 - She was convicted of shooting her fifth husband Jimmy Don Beets. Beets reported that her husband was missing on August 6, 1983 from their home in Henderson County, Texas. Her son, Robert Branson, would later testify that Beets had said that she intended to kill her husband and told her son to leave the house. On returning two hours later to the house, he found Jimmy Don Beets dead with two gunshot wounds. He helped his mother conceal the body in the front yard of the house, after which Beets telephoned the police. At the time of the execution, she was 62 years old, and had five children, nine grandchildren and six great-grandchildren. See "Texas Executes Betty Lous Beets for Husband's Murder" by CNN (February 24, 2000).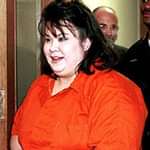 Christina Riggs in Arkansas on May 2, 2000 - Riggs, a licensed nurse, was convicted of murder by smothering her two preschool-aged children in their beds at the family's Sherwood home. She wrote suicide notes saying "I hope one day you will forgive me for taking my life and the life of my children. But I can't live like this any more, and I couldn't bear to leave my children behind to be a burden on you or to be separated and raised apart from their fathers and live knowing their mother killed herself." Then took 28 Elavil tablets, normally a lethal dose, and injected herself with enough undiluted potassium chloride to kill five people. The next day, police officers entered her apartment and found Riggs and rushed her to the hospital. During the death penalty phase, Riggs would not allow attorneys to put on a defense, saying she wanted a death sentence. The jury obliged, and she was sentenced to death by lethal injection. Riggs said "thank you" and squeezed her attorney's hand. Read "Woman Executed in Arkansas" by BBC News (May 3, 2000).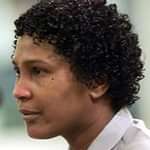 Wanda Jean Allen in Oklahoma on January 11, 2001- She was sentenced to death in 1989 for killing her lover, Gloria Leathers, in Oklahoma City in 1988. The two women, who had met in prison, had a turbulent relationship. Leathers' death followed a protracted argument between the couple which began at a local shop, continued at their home, and culminated outside a police station. Allen maintained she had acted in self-defence, claiming that Leathers had struck her in the face with a hand rake during the confrontation at the house, and that outside the police station Leathers had again come at her with the rake. Allen shot Leathers. The wound to Allen's face from the rake was still visible when she was photographed in jail. Later in 1995, A psychologist conducted a comprehensive evaluation of Wanda Jean Allen found "clear and convincing evidence of cognitive and sensori-motor deficits and brain dysfunction" possibly linked to an adolescent head injury. See Amnesty International's Legal Concern on Wanda Jean Allen.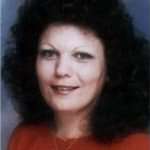 Marilyn Plantz in Oklahoma on May 1, 2001 - Plantz hired her teenage boyfriend Clifford Bryson and his friend William McKimble to kill her husband for about $300,000 in life insurance. Entering his home after work, he was ambushed by Bryson and McKimble and beaten with bats while Plantz and kids were asleep in bed. Plantz got up and instructed them to "burn him" to make it look like an accident. They drove him to a deserted location, doused him and his pickup with gasoline and set it on fire. McKimble pled to Life and testified. Plantz and Bryson were tried jointly. Bryson was executed in 2000. Read "Oklahoma Woman Faces Execution" by BBC News (May 1, 2001).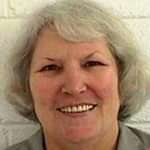 Lois Nadean Smith in Oklahoma on December 2, 2001- Smith was convicted of killing her son's 21- year old ex-girlfriend, Cindy Baillie in July 1982. Baillie was shot nine times and stabbed in the throat. Authorities said Smith and her son, Greg, picked up Baillie the morning of the killing. Smith then confronted her about rumors that she had threatened to have her son killed. Lois Smith's attorneys said she was trying to protect her son and was under the influence of alcohol and drugs at the time. See Lois Nadean Smith from the Clark County, IN prosecutor.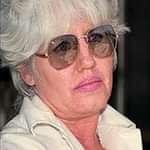 Lynda Lyon Block in Alabama on May 10, 2002 - Lyon shot Alabama police Sergeant Roger Motley, Jr. outside of a Wal-Mart during a gunfight between him and her common-law husband, George Sibley, Jr. By Sibley's own account, he was trying to explain to Motley why he didn't need a driver's license when Motley put his hand on his service revolver. Sibley then drew his gun out of the car. Motley took cover behind his patrol car; witnesses stated Sibley fired first. Lyon was at a pay phone when she heard gunfire. Witnesses stated that she was in a crouched position when she fired; she said she fired just as she stopped running toward Motley. She kept firing as he got into his patrol car because, she recalled later, she feared he was getting a shotgun. They maintained they acted in self-defense. Read Amnesty International's Urgent Action on Lynda Lyon Block.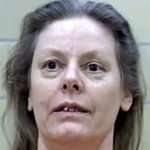 Aileen Wuornos in Florida on October 9, 2002 - Wuornos was a prostitute and convicted serial killer who was sentenced to death by the state of Florida in 1992. She ultimately received five additional death sentences. Wuornos admitted to killing seven men, in separate incidents, all of whom she claimed raped her (or attempted to) while she was working as a prostitute. The 2003 movie Monster, starring Charlize Theron and Christina Ricci, tells Wuornos' story from the moment she met Selby Wall (based on Wuornos' lover and four-year companion, Tyria Moore) until her first conviction for murder. See "Aileen Wuornos: Killer Who Preyed on Truck Drivers" by Marlee MacLeod, Court TV.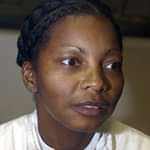 Frances Newton in Texas on September 14, 2005 - She was executed for the for the April 7, 1987 murder of her husband, Adrian, 23, her son, Alton, 7, and daughter, Farrah, 21 months. The prosecution suggested that the motive for the killings was to collect the US $100,000 life insurance policy. Newton said that a drug dealer killed the three. The Houston police claims that her husband, Adrian Newton, was a drug dealer and was in debt to his supplier. Newton maintained her innocence from her first interrogation in 1987 until her execution in 2005. Read Amnesty International's Legal Concern on Frances Newton.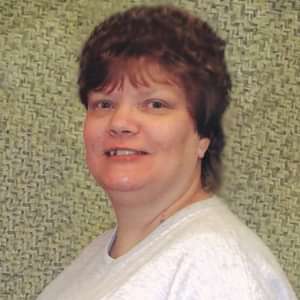 Teresa Lewis in Virginia on September 23, 2010 - She was executed for the October 30, 2002 murder of her husband and stepson in an attempt to claim life insurance money. The murder was carried out by two hired gunmen, Matthew Shallenberger and Rodney Fuller, who were both sentenced to life in prison. Lewis was regarded as the mastermind of the murders at the time of her trial, though later analysis would suggest that with her low IQ and dependency disorder that she was manipulated by the gunmen. Read The Washington Post's story on Teresa Lewis.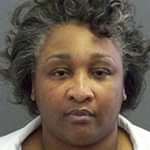 Kimberly McCarthy in Texas on June 26, 2013 - She was executed for the 1997 murder of a 71-year-old retired college professor, who was her neighbor. Attorneys for McCarthy filed motions to stay her execution on the grounds that jury selection was tainted by racial bias and McCarthy's original attorney did not provide adequate representation. McCarthy was the 500th person executed in Texas since the reinstatement of the death penalty. Read The Guardian's story on Kimberly McCarthy.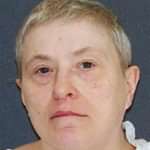 Suzanne Basso in Texas on February 5, 2014 - Basso was convicted of murdering a mentally disabled man who was her boyfriend, ostensibly for insurance money. Others convicted in the offense did not receive the death penalty.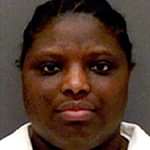 Lisa Coleman in Texas on September 17, 2014 - Coleman was executed for the starvation death of her partner's 9-year-old son. The victim's mother and Coleman's co-defendant, Marcella Williams, pleaded guilty in exchange for a life sentence.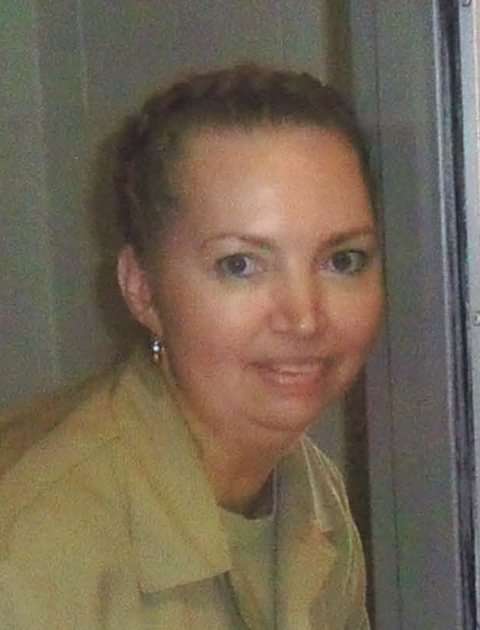 Lisa Montgomery was executed by the U.S. Federal Government on January 13, 2021 - On Oct. 26, 2007, a jury in Kansas City, Missouri recommended a death sentence for Montgomery following her conviction for kidnapping and killing Bobbie Jo Stinnett, also white, and stealing her unborn baby. Montgomery took the baby with her to Kansas and claimed the baby was her child. (Kansas City Star, Oct. 26, 2007). Montgomery was formally sentenced to death on April 4, 2008 in U.S. District Court. (Topeka Capital-Journal, Apr. 3, 2008). She became the third woman on the federal death row.
Upcoming Executions
Dec 26, 2021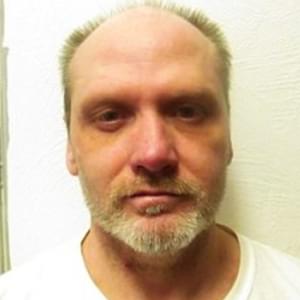 Oklahoma Federal Court Stays Execution of James Coddington