State again tries Alan Gell for 1995 slaying. Gell's lawyers will use evidence withheld by prosecutors in his first trial.

Joseph Neff, Staff Writer

December 8, 2002
The News and Observer
WINDSOR — On Monday, Alan Gell will go on trial a second time for the 1995 murder of retired truck driver Allen Ray Jenkins.

More Alan Gell Chapter 1: Who killed Allen Ray Jenkins?
As in his first trial, Gell will be prosecuted by the state Attorney General's Office. The trial will take place in the same courtroom in Bertie County, and on the same date — Feb. 2, six years after his first trial started.
The similarities end there.
This time, Gell and his lawyers will use evidence illegally withheld by prosecutors at the first trial: statements indicating that Jenkins was killed while Gell was in jail, and a tape recording of the state's star witness saying she "had to make up a story" for police about the slaying.
And Gell and his lawyers will deploy a small army of expert witnesses to build a case around Jenkins' time of death; scientific evidence at the scene supports the argument that Gell couldn't have committed the killing. Among the scheduled witnesses is a state medical examiner whose testimony at the first trial helped put Gell on death row. The pathologist, Dr. M.G.F. Gilliland, now believes Gell is innocent.
The trial will showcase an unusual amount of legal firepower for a Bertie County case. Jim Coman, the former head of the State Bureau of Investigation and one of state's top prosecutors, is expected to face off against Joseph Cheshire V of Raleigh, one of the state's top defense lawyers.
Cheshire, who joined Gell's defense team last year, said the two trials will be as different as night and day.
"The trial that happened before was orchestrated and improperly manipulated by the prosecution against a scrambling defense," Cheshire said. "It wasn't a fair fight."
Attorney General Roy Cooper and his prosecutors have declined to discuss the case. Cooper will not seek the death penalty.
"A man was murdered in cold blood in his own home," Cooper said in December 2002, days after Gell won a new trial. "We want justice. We want the killer brought to justice."
A verdict, and more
Beyond the question of Gell's guilt or innocence, there's more at stake: the public perception of the Attorney General's Office, which decided to pursue a second trial, and the reputations of David Hoke and Debra Graves, the prosecutors who withheld evidence at Gell's first trial.
Outside the Attorney General's Office, most who have examined the case think the state is going to court with a weak hand.
"There is very little evidence of guilt, and what there is is questionable," said Rich Rosen, a law professor at UNC-Chapel Hill and director of the N.C. Center on Actual Innocence. "The real issue is, are they going to keep Gell in jail despite all the evidence of his innocence? They are trying to put an innocent man in prison."
Gell's case resonates far beyond Bertie County, a rural county about 100 miles east of Raleigh that is one of the state's poorest.
Death penalty opponents use the case to argue for a death penalty moratorium. Defense lawyers cite Gell's case as proof that state law should force prosecutors to share all their evidence before trial, a process known as "open file discovery," and that the N.C. State Bar should crack down on prosecutors who illegally withhold evidence.
Hoke is now the No. 2 administrator of the state court system. Graves is a federal public defender in Raleigh.
Time of death
In 1998, the prosecution's case rested on the premise that Gell killed Jenkins during a robbery in Jenkins' home in the town of Aulander on April 3, 1995.
The date is critical. Gell was out of state April 4 and 5 on a botched drug-buying trip to Maryland. On April 6, he was jailed for car theft, and he was still behind bars April 14, when a neighbor found Jenkins' decomposing body.
The state had no physical evidence against Gell: no fingerprints, no footprints, no fibers, no DNA. Other than two teenage girls, no one had ever seen Gell at Jenkins' house.
The state's case is built around those two eyewitnesses, Crystal Morris and Shanna Hall. The two were 15 at the time, best friends and truants who hung out with Gell, drinking and using drugs. Hall was the girlfriend of Gell, who was then 20.
The two girls admitted their involvement, pleading guilty to second-degree murder; they agreed to testify against Gell and received 10-year sentences. Morris is scheduled to be released in June, Hall in February 2005.
The star witness, Morris, was a friend of Jenkins, a hard-partying 56-year-old with a record of having sex with underage girls. Morris had been visiting Jenkins to drink and do drugs since she was 12.
Morris testified that Gell sneaked into Jenkins' bedroom and ambushed him, jumping out from behind a bedroom door to blast Jenkins twice with a shotgun. Hall testified that she was outside the house at the time.
Morris and Hall, who weren't aggressively questioned by defense lawyers at the first trial, are likely to face withering cross-examination from Cheshire. Both have changed their stories repeatedly. And Gell's lawyers now have a secretly made recording of Morris and her then-boyfriend, in which Morris rehearses their story and talks about how she had to lie to police.
At the first trial, prosecutors did not provide the tape to Gell's lawyers, Maynard Harrell and Chuck Moore.
"The only thing the state has is a pair of lying girls," Harrell said in a recent interview.
But Perry Martin, an Ahoskie lawyer who represents Hall, said the state's case will be stronger this time.
Martin said that Hall and Morris are truthful witnesses. And Martin said that the state will present evidence of no telephone usage at Jenkins' home after April 3.
Cooper has declined to answer specific questions about the case. However, in a meeting with death penalty opponents in 2003, Cooper said his staff had turned up new evidence.
Cooper said the state "had some scientific evidence that had not been reported," said Marshall Dayan, a law professor at N.C. Central University.
More help for Gell
Cheshire said he finds the talk of new evidence puzzling, considering that the Attorney General's Office has told him he has been given the state's entire file. He said he has found little new to help the state: a jailhouse snitch who wasn't used at the first trial because he wasn't credible; and a woman who said she received a letter from Gell admitting his guilt, but tore up the letter.
Jurors at the retrial will see evidence on Gell's behalf that was not presented before. At Gell's first trial, prosecutors had statements from 17 people who saw Jenkins alive after April 3. At the start of the trial, Harrell asked for all such statements. The prosecutors gave him only nine.
Those witnesses had been re-interviewed by SBI Special Agent Dwight Ransome, who said each witness had revised the date they last saw Jenkins alive. Two have since sworn that they didn't change their initial stories.
Hoke and Graves, the prosecutors, did not hand over statements from people whom Ransome did not re-interview. Taken in the first hours after Jenkins' body was found, those statements were made by the victim's brother, his across-the-street neighbor, a lifelong friend, and five others, all of whom said they saw Jenkins alive April 7, 8 or 9 — when Gell was in jail.
"You are going to see the people who saw Allen Ray Jenkins alive while Alan was in jail," Cheshire said. "You are going to see some amazing science made very understandable."
Gell's lawyers presented no expert witnesses at his first trial.
This time, Gell's lawyers will put on a forensic entomologist to date the time of death by the age of the maggots found on Jenkins' corpse. A forensic anthropologist will use his research on decomposing corpses at the University of Tennessee's "Body Farm" to date Jenkins' time of death.
A crime scene expert will argue that the blood spatter and shotgun pellets found in the room contradict Morris' version of how Jenkins was killed.
And the jury will hear from Gilliland, the medical examiner who testified that Jenkins could have been killed as early as April 3.
Prosecutors had not given her the statements of 17 people who said they saw Jenkins alive after April 3. Based on those statements and new data on the temperature in Jenkins' house, Gilliland is now certain that Jenkins was killed days after April 3.
For Cheshire, Gilliland's switch from a star prosecution witness to star defense witness shows how misconduct seeped through the entire Gell case.
"The prosecutorial misconduct issue will be all through this case," he said, "all over it, from the beginning to the end."
Staff writer Joseph Neff can be reached at 829-4516 or [email protected].
North Carolina
Jan 26, 2023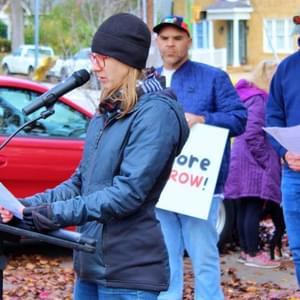 Family Members of Murder Victims Call on North Carolina, Nevada to Commute States' Death Rows
North Carolina
Jul 13, 2022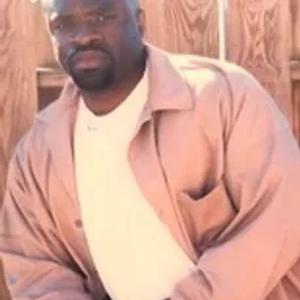 Marcus Robinson Remembered for Pioneering Racial Justice Case