'The truth as they knew it'

Joseph Neff, Staff Writer
December 9, 2002
The News and Observer

AULANDER — In the months after Allen Ray Jenkins was murdered, 15-year-old Crystal Morris emerged as the star witness, the one who really knew what had happened inside Jenkins' house, and when.
But her story kept changing.
A Hertford High School dropout, Crystal was a regular visitor to Jenkins' house, where she hung out, drank and called him "Uncle Allen Ray."
Jenkins had known the Morris family for decades. When Crystal's father was courting her mother, Jenkins drove him from Aulander to Scotland Neck. Crystal's uncle, Kenny Morris, was the neighbor who had found Jenkins' body on April 14, 1995, the one who said something was "bad wrong."
Police realized early on that Jenkins had been killed by someone he knew. He kept his house locked tight, even when he was home, and was picky about whom he let in. There were no signs of a break-in.
The Marlboro Lights, the open wine coolers, the tampon applicator and wrapper in the bathroom came from someone else; Jenkins didn't use them.
And given Jenkins' sexual habits and his criminal record, investigators turned to young girls who knew him. Taking the lead were SBI agent Dwight Ransome and Aulander Police Chief Gordon Godwin.
Crystal Morris came from a rough family. Her father died when she was 4, and various uncles (though not Kenny) have been in and out of jail and prison.
Crystal's best friend was Shanna Hall, a student at Ahoskie Christian School. The two were like sisters, just six days apart in age. Crystal had lived with the Hall family, almost as a foster child, because of the trouble at home.
The girls spent a lot of time with their boyfriends — Crystal with a young man named Gary Scott, and Shanna with Alan Gell, a small-time drug dealer.
Gell's mobile home in Lewiston, eight miles south of Aulander, was party central, where the four hung out, drinking and doing drugs. Gell, 20, had a reputation among police and a record: breaking and entering and bringing a weapon to school.
String of versions
In the weeks and months after Jenkins' murder, Crystal Morris gave a string of versions of how it had happened.
APRIL 15 — VERSION ONE: Crystal gave her first account when she talked with police at 12:48 a.m. on April 15. Jenkins' body had been found 10 hours earlier.
Police Chief Godwin and SBI Agent P.E. Brinkley talked to her at Shanna Hall's house outside Ahoskie.
She told the officers she thought she had last seen Jenkins on April 3, a Monday. Crystal said she and Shanna were walking down Lombardy Street and Jenkins came to his door and said hello. The two girls stood inside the front door for 10 or 15 minutes and chatted before leaving, she said.
MAY 5 — VERSION TWO: Three weeks later, on May 5, Crystal went with her mother to the Aulander Police Department to meet with the chief and SBI agent Ransome — and there she provided a revised account.
Once again, Crystal told the officers that she and Shanna stopped by Jenkins' house for a few minutes on the afternoon of April 3.
Then, for the first time, police heard Alan Gell's name in connection with the murder.
Crystal told the officers that Gell was Shanna's boyfriend. Then she described a confessional phone call. Gell, she said, had called her collect from the Bertie-Martin Regional Jail several days before Jenkins' body was found. He was going to move to Florida when he got out of jail because he had done some bad things and might go to prison for a long time.
Gell then told her something that she could not tell anyone else. According to Crystal, the conversation went like this:
"I killed somebody," Gell said.
Who?
"Allen Ray Jenkins."
Why?
Gell wouldn't say.
How?
"I shot him twice, I shot him in the chest. … I took some money, that's all I took, just the money. I threw the gun in the woods. … If you ever tell anybody what I did, I'll do the same to you, or if I can't, don't think I won't have somebody else do it."
When?
"I did it the night that Shanna and I left to go to Maryland," the night of April 3. "It was a shotgun."
And, Crystal added, Gell smoked Marlboro Lights.
MAY 17 — VERSION THREE: Twelve days later, police taped a phone conversation in which it became clear that Version Two was a lie.
In this May 17 call, Crystal admitted that she was at the murder scene. She spoke in a rambling, profanity-laced phone conversation with her boyfriend, Gary Scott, with Shanna heard in the background. Scott had just returned from being questioned by Ransome and Godwin about the murder. He gave Ransome permission to tape the conversation without the girls' knowledge.
Crystal, after being told by Scott that police suspected she had been in Jenkins' house when the murder occurred, began rehearsing her story:
Crystal: "They think one of us were there."
Shanna: "They don't think we were both there?"
Crystal: "I don't know.
In an apparent reference to Gell's supposed confessional phone call in Version Two, she continued:
Crystal: "All right. I told them what Alan told me, right?"
Scott: "Yeah."
Crystal: "Alan told me that he shot him twice in the chest, right?"
Scott: "Yeah."
Crystal: "Mr. Kenny told me that my uncle told him that [Jenkins] was only shot in the chest one time and that half of his face was blown off. So there. How do you explain that?"
Scott: "How do you explain that, Chris?"
Crystal: "I don't know how to explain any goddamn thing. I'm going f—ing crazy."
At another point, Crystal yelled at Shanna to stop talking to Gell, who was in jail.
"Shut the f— up. … You have said something to Alan about it. Yes, you did, Shanna, because one day I told you to shut up when you were talking to Alan."
Meanwhile, Scott repeatedly implored his girlfriend to tell police that he had nothing to do with the murder. Only she could clear his name, he begged.
Crystal said she needed time. "I can't just call and say, 'Hey, look. Check this out. Me and Alan Gell killed a motherf—. Don't take Gary to jail. Take me for 10 goddamn years.' "
JULY 3 — VERSION FOUR: Six weeks later, on July 3, Crystal confessed to a role in the murder, when she and her mother met at the Aulander Police Department with Ransome and Godwin. The chief and the SBI agent knew she had been lying and wanted her to take a polygraph. Crystal refused but eventually began talking.
On Monday, April 3, Crystal said, she was in Jenkins' bedroom, helping him fix a videocassette recorder. Jenkins was wearing only a towel. She went to the kitchen to get a drink. She said she was in the hallway when she saw Gell shoot Jenkins twice in the chest with a double-barreled shotgun. Jenkins was standing in his bedroom in front of his waterbed. Gell had told them he planned to rob someone to get money to leave North Carolina. And, Crystal added, Shanna Hall was there, too.
JULY 5 — VERSION FIVE: Two days later, Shanna's parents hired a lawyer in Ahoskie to represent their daughter and Crystal, whom they regarded as part of the family. Crystal provided another account to the lawyer, Perry Martin, in a long conversation in which she said they had no idea that Gell was going to kill Jenkins — that it had been a total surprise.
JULY 26 — VERSION SIX: The element of surprise disappeared when Crystal gave Version Six to the chief and the SBI agent at the SBI office in Greenville on July 26. In its place was a conspiracy to rob Jenkins, hatched in conversations on the afternoon of April 3 and carried out that night.
"I think I'm going to have to hurt your friend," Gell said, according to Crystal.
According to Crystal's nine-page statement, the three talked and settled on a plan: The girls would distract Jenkins so he wouldn't see Gell sneak into the house. Gell planned to use a long knife to stab Jenkins. There's a loaded shotgun in the bedroom, Crystal said. Told that the house next door was only a few feet away, Gell said he would use a pillow to muffle the sound. Gell asked how long would it take somebody to find Jenkins' body. A few days, Crystal said.
In this account, Crystal rearranged the murder scene as well. Jenkins was killed as he stood in the bedroom doorway, not at the foot of the bed as she had said in Version Four.
As Crystal related Version Six to Ransome and Godwin, another SBI agent interviewed Shanna in a different room. The stories matched.
The matching accounts convinced the two investigators that they had cracked the case: As Godwin would later say, "In their final statements, they told the truth as they knew it."
The next day, July 27, Ransome and Godwin confronted Gell at the Bertie-Martin jail. He had been released April 20 and put under house arrest, but now was back for violating the house-arrest conditions.
The investigators had previously interviewed Gell on July 1. Now, he repeated what he had said the first time — he did not know Jenkins, he didn't know where he lived, he had nothing to do with the murder. As Ransome asked questions, Gell wrote answers on a note pad, seven pages worth, and ended with this: "Please do not believe two people who have been together forever and also had 3 or four months to talk out a story to blame me."
Ransome reacted angrily. He went into bad-cop mode, putting his face inches from Gell and yelling at him.
Gell could feel the agent's hot breath, feel the spittle as Ransome questioned his manhood.
"You were too scared to stab him, you coward! You were too scared, you had to go get a gun, didn't you?"
Insulted, Gell yelled back.
"If I had been there, if I had a knife, I could have done it."
Godwin thought that Gell was on the verge of confession, but holding back.
Re-interviews
Still, Ransome and Godwin had a problem. In each of Crystal's versions, the murder occurred April 3. But the SBI and the district attorney files had statements from 17 people saying they had seen Jenkins alive after April 3.
The next day, July 28, Godwin and Ransome set out to clear up the discrepancies. They went to Ahoskie and re-interviewed four witnesses who had seen Jenkins buying gas, fish and a meal on April 10.
Ransome and Godwin informed each witness that Jenkins had died April 3. Each one then gave a new statement to the effect that they were not sure of the actual date, just that it was in early April.
Armed with the revised statements, Godwin and Ransome returned to Aulander to look for two key witnesses — Jenkins' next-door neighbors, Bobby and Mary Hunt.
The two officers found Mary Hunt at her job at Farm and Home Gas Co. at the corner of Main and Commerce.
Ransome later dictated a report from this interview: "Hunt was re-interviewed because it was learned that Allen Ray Jenkins had been shot and killed on Monday, April 3, 1995. Hunt stated that she last saw Jenkins on Saturday morning, April 1, 1995."
Mary Hunt did not learn the contents of this report until a reporter showed her a copy in October 2002. The Hunts are clear on their story: She last saw Jenkins on Saturday, April 8, six days before his body was found. She was sitting in her office, waiting for the clock hands to hit noon so she could go to lunch, when she saw him stop at the traffic light outside her window.
"Oh, no," she thought. "He's getting ready for another party tonight."
The next day, April 9, Bobby Hunt saw Jenkins cooking fish in the back yard with some friends. Bobby Hunt went to bed early, as he did every Sunday. He needed to be at work at the Food Lion in Williamston at 5 a.m.
A grandson and his friend were playing when he went to bed. About 10 p.m., Bobby Hunt was awakened by a loud rumbling sound. He went out and told Mary to quiet the children down.
She told her husband she was the only one there. The children had left an hour ago.
All that week, the Hunts noticed that Jenkins' kitchen light was on constantly, shining into their bedroom.
The Hunts, who still live in the brick ranch house at 301 Lombardy St., are just as certain that the kitchen light was not on for two weeks, and that there were no quiet weekend evenings before Jenkins' body was found.
And the grass: Jenkins mowed his lawn twice a week, and the grass had not gone unmowed for two weeks. It would have been much higher.
Shown the SBI file stating she last saw Jenkins on April 1, Mary Hunt shook her head at Ransome's report.
"This is not right," she said. "That's wrong there. I didn't say April first. He must have put that down wrong."
Mary Hunt's comments came seven years too late for Alan Gell.
On Aug. 1, 1995, Ransome and Godwin arrested Alan Gell in the first-degree murder of Allen Ray Jenkins.
Staff writer Joseph Neff can be reached at 829-4516 or [email protected].
North Carolina
Nov 10, 2023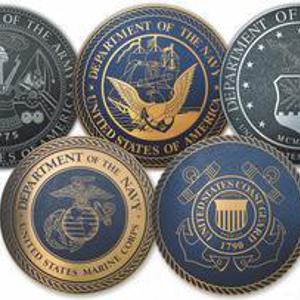 A Veterans Day Review: Uneven Progress Understanding the Role of Military Service in Capital Crimes
North Carolina
Jan 26, 2023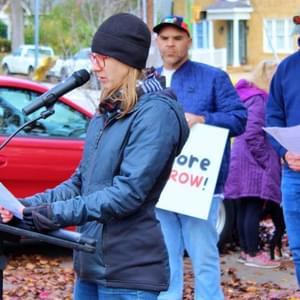 Family Members of Murder Victims Call on North Carolina, Nevada to Commute States' Death Rows
North Carolina
Sep 23, 2022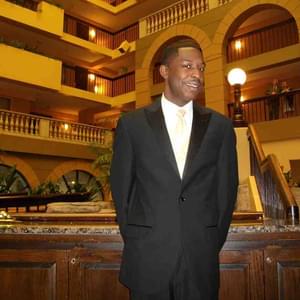 North Carolina
ACLU

Challenges Death Qualification of Jurors as Racially and Sexually Discriminatory