By Ken Armstrong
January 10, 1999
Chicago Tribune
Robert Macy is America's prosecutor.
An Oklahoma lawman known for roping calves, talking tough and wearing a string tie, Macy has won consistent praise for protecting his county and his country.
As Oklahoma County's district attorney, he has personally put 53 defendants on Death Row, quite possibly a record. While president of the National District Attorneys Association, he helped shape federal law, urging Congress to restrict inmate appeals. "A true patriot," is what former U.S. Atty. Gen. William Barr called him.
To avenge one of this century's most infamous crimes, Macy has vowed to try Oklahoma City bombers Timothy McVeigh and Terry Nichols 160 times—once for each victim not covered by the federal prosecution—if that's what it takes to get the death penalty against both.
But while Macy's plaques and press clippings speak of a hero, the often obscure records of state and federal appellate courts offer a different description. Here's what they have found:
Macy has cheated. He has lied. He has bullied. Even when a man's life is at stake, Macy has spurned the rules of a fair trial, concealing evidence, misrepresenting evidence, or launching into abusive, improper arguments that had nothing to do with the evidence, according to appellate rulings condemning his tactics.
In the court of law, Macy meets with constant and sometimes severe criticism. But in the court of public opinion he consistently wins re-election—usually with more than 70 percent of the vote.
In the first capital case he ever prosecuted, Macy blamed a triple murder on Clifford Henry Bowen, a 50-year-old professional poker player with a history of burglary.
Macy contended that at about 2 a.m. on July 6, 1980, Bowen, a potbellied man with salt-and-pepper hair, drew a .45-caliber automatic loaded with silver-tipped, hollow-point bullets and shot and killed three men sharing a poolside table at an Oklahoma City motel.
But 12 alibi witnesses testified that Bowen was at a rodeo 300 miles away in Tyler, Texas, until about midnight on July 5. The family that owned the rodeo said he was there. So did the cowboy who rode Hook 'em Henry, a bull named for Bowen.
The prosecution's case relied upon two eyewitnesses who identified Bowen as a red-capped stranger they saw loitering around the pool area sometime between 12:15 a.m. and 1:30 a.m. One witness saw him through a window more than 85 feet away. The other had undergone hypnosis to sharpen her memory—though prosecutors kept that to themselves.
Macy waited until his final argument—after the defense could speak no more—to offer jurors a theory: Maybe Bowen took a private jet from the rodeo grounds to the Downtown Airpark in Oklahoma City. But Macy had offered no such evidence. And expert testimony later indicated the airstrip in Texas was abandoned and that neither airport could accommodate the kind of jet needed for such a rapid flight.
Bowen was convicted and sentenced to death. Two years passed, then a South Carolina police detective told Bowen's lawyer something startling: Powerful evidence suggested the killer was not Bowen, but a small-town South Carolina police lieutenant.
A federal appeals court later described that evidence:
The lieutenant, a potbellied man with salt-and-pepper hair, matched the killer's physical description. He habitually carried a .45 with unusual silver-tipped, hollow-point bullets. The lieutenant's fiance had been married to Ray Peters, one of the three men who were killed. Peters had slapped his ex-wife and made recent threats against her.
For a year, the lieutenant had been under investigation by South Carolina police as a suspected hit man. He had been in Oklahoma when the three men were shot and had returned to South Carolina later that day. And the lieutenant had once before dated a woman who was being pestered by an old flame. Her ex-boyfriend got shot five times in the head.
Oklahoma authorities had collected all that evidence and more before Bowen was ever tried. But the prosecutors had not disclosed it to Bowen's lawyers. Five years after Bowen was placed on Death Row, a federal appeals court threw out his conviction, saying prosecutors violated the U.S. Constitution by concealing evidence so powerful it cast "grave doubt" on Bowen's guilt. Bowen was not retried.
"There is no conceivable way that I could even try to conjure up a basis for holding that evidence from a defense lawyer," says Tulsa attorney Patrick Williams, who helped represent Bowen on appeal. "It's inexcusable."
Five months after Bowen's conviction was reversed, Macy won re-election with 80 percent of the vote. The next year, in 1987, he was named the state's outstanding district attorney, honored for his "exemplary professionalism in the exercise of prosecutorial duties." And a few years after that, Macy's fellow prosecutors elected him president of the National District Attorneys Association.
Bowen died in 1996, 10 years after being freed. He is one of at least 381 people nationally who have had a homicide conviction reversed because prosecutors failed to disclose evidence suggesting innocence or presented evidence they knew to be false, according to a Tribune analysis spanning four decades.
In a recent interview, Macy said he believed the Oklahoma City police investigation had eliminated the South Carolina officer as a suspect and that he would have turned over the evidence against him had Bowen's attorney formally requested it. The federal appeals court said the evidence was so compelling that Macy should have disclosed it regardless.
Macy, 68, is nicknamed "Cowboy Bob." Western memorabilia adorns his office, and on the wall are the handcuffs he used when he was a police officer some 40 years ago.
Macy, who's been district attorney since 1980, bristles at court opinions that conclude he hid evidence or engaged in any kind of deception.
"I may not be very smart," Macy said, "but I'm honest."
At least four men convicted of murder have received new trials or sentencing hearings based upon an appellate finding that Macy broke the rules of a fair trial—although Bowen's was the only case reversed because of withheld evidence, and the only one to end in acquittal. In addition, at least 17 other defendants had trials where reviewing courts said Macy or his trial partners did something improper such as making prohibited comments during argument. But in those cases, the courts either upheld the conviction anyway or ordered a new trial on some other basis.
"It's my obligation as district attorney to present the evidence in the light most favorable to the state," Macy said. "The people are entitled to have a D.A. who argues their position very vigorously."
Macy said that in some cases, the Oklahoma attorney general's office, which represents the state in criminal appeals, has failed to show the reviewing courts that he was simply responding to unfair attacks from the defense attorney. In other cases, Macy attributes criticism to philosophical differences with a former judge on the Oklahoma Court of Criminal Appeals.
But the Oklahoma court continued to fault Macy even after that judge died five years ago. And federal courts have upbraided Macy as well.
Last year tells the story:
In March, a federal judge ordered a new sentencing hearing for Death Row inmate Kenneth Paxton, saying Macy engaged in "blatant misrepresentation" while convincing the jury to sentence Paxton to death.
In June, the Oklahoma appeals court upheld the conviction of Death Row inmate Osbaldo Torres but upbraided Macy for a host of "improper tactics" he employed while arguing to the jury. The court noted that it had condemned Macy for the same tactics before.
In November, Macy was re-elected to his fifth full term. He ran unopposed.
Oklahoma
Oct 03, 2023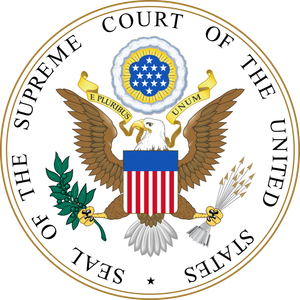 Analysis Shows Supreme Court's Changing View of Death Penalty Cases