By ALISON LEIGH COWAN October 28, 2007
New York Times
CHESHIRE, Conn., Oct. 25 — The United Methodist Church here is the kind of politically active place where parishioners take to the pulpit to discuss poverty in El Salvador and refugees living in Meriden. But few issues engage its passions as much as the death penalty.
The last three pastors were opponents of capital punishment. Church-sponsored adult education classes promote the idea of "restorative justice," advocating rehabilitation over punishment. Two years ago, congregants attended midnight vigils outside the prison where Connecticut executed a prisoner for the first time in 45 years.
So it might have been expected that United Methodist congregants would speak out forcefully when a brutal triple murder here in July led to tough new policies against violent criminals across the state and a pledge from prosecutors to seek capital punishment against the defendants.
But the congregation has been largely quiet, not out of indifference, but anguish: the victims were popular and active members of the church — Jennifer Hawke-Petit, 48, and her two daughters, Hayley, 17, and Michaela, 11. On July 23, two men broke into the family's home. Mrs. Hawke-Petit was strangled and her daughters died in a fire that the police say was set by the intruders.
The killings have not just stunned the congregation, they have spurred quiet debate about how it should respond to the crime and whether it should publicly oppose the punishment that may follow. It has also caused a few to reassess how they feel about the punishment.
At the heart of the debate are questions about how Mrs. Hawke-Petit's husband, William, who survived the attack, feels about the death penalty. The indications are conflicting. Sensitive to his grief, many of the church's most ardent capital punishment opponents have been hesitant to speak against the capital charges brought against two parolees charged with the killings, Joshua Komisarjevsky and Steven Hayes.
"I'm treading lightly out of respect for the Petit family," said the church's pastor, the Rev. Stephen E. Volpe, a death penalty opponent. "I do not feel we, in this church, ought to make this tragedy the rallying cry for anything at this point."
At the same time, there is a widespread belief that Mrs. Hawke-Petit was opposed to capital punishment. Having her killers put to death would be the last thing she would want, many say.
"It'd be so dishonoring to her life to do anything violent in her name," said Carolyn Hardin Engelhardt, a church member who is the director of the ministry resource center at Yale Divinity School Library. "That's not the kind of person she was."
At least two church members say they think that Mrs. Hawke-Petit endorsed an anti-death-penalty document known as a Declaration of Life. The declaration states a person's opposition to capital punishment and asks that prosecutors, in the event of the person's own death in a capital crime, do not seek the death penalty. The documents have been signed by thousands of people, including Mario M. Cuomo, the former governor of New York, and Martin Sheen, the actor.
"She was a nurse and she would not cause harm to anyone," said Lucy Earley, a congregant who notarized at least a dozen declarations during an appeal at the church and said she thought Mrs. Hawke-Petit's was among them.
Declarations of Life are often kept with a person's will or other important papers; sometimes they are filed with registries. But it could not be independently determined whether Mrs. Hawke-Petit had signed one. Although the family's home was heavily damaged in the fire and no independent copies have surfaced, death penalty opponents both inside and outside the church have kept trying to find one. A clear indication that Mrs. Hawke-Petit rejected capital punishment could help them mobilize, they say, not only in the Cheshire case but also on behalf of the nine people on Connecticut's death row in Somers.
The opponents also say that a signed declaration by Mrs. Hawke-Petit opposing capital punishment could help counter the public outrage to the killings — outrage that has pressured state officials to suspend parole for violent criminals.
Still, if proof of Mrs. Hawke-Petit's sentiments did surface, it would have little standing in court, lawyers and prosecutors say.
"Our job is to enforce the law no matter who the victim is or what the victim's religious beliefs are," said John A. Connelly, a veteran prosecutor in Waterbury who is not involved in the Cheshire case. "If you started imposing the death penalty based on what the victim's family felt, it would truly become arbitrary and capricious."
Michael Dearington, the state's attorney who is prosecuting the suspects in the Petit killings, said he did not know whether Mrs. Hawke-Petit had signed a Declaration of Life. Asked if he knew Dr. Petit's views on the death penalty, he replied, "I have a no comment on that."
Not surprisingly, there has been much speculation within the church about whether William Petit, a physician, supports capital punishment. Though he has participated in tributes to his family and has attended church in recent weeks, Dr. Petit has not granted interviews since the killings. "He's just not ready," his mother, Barbara Petit, said recently.
A friend and member of United Methodist, Dr. Phil Brewer, said he came away from a recent meeting with Dr. Petit with the impression that his friend "was strongly in favor of executing these guys, once they were found guilty."
Dr. Brewer said that Dr. Petit had no quarrel with individuals from United Methodist speaking out against the death penalty. But he would "not take it kindly if our congregation as a whole took a position against the death penalty," Dr. Brewer said.
"It would be seen as an effort to force him into choosing between being part of the congregation or wanting to have the death penalty," he added.
At a memorial service in September for his family, Dr. Petit read from the Prayer of St. Francis of Assisi, which included the passage, "Where there is injury, pardon."
Some members took that as a sign that he was grappling with his feelings about capital punishment.
"What really took my breath away when he cited the Prayer of St. Francis and either lingered on the word 'pardon' or got stuck on the word 'pardon,' " Dr. Brewer said. "There was a long pause after he spoke the word, and to me, that signaled that this was on his mind."
Dr. Brewer's wife, Dr. Karen Brown, said, "I think it's what he wants to feel, but it's hard to get there."
The killings have prompted the church to slow down in other ways. Because of sensitivities about Dr. Petit's feelings, church members called off plans to invite a prominent death penalty opponent to address the congregation. There was also talk of skipping the church's annual collection of goods for holiday packages for local prison inmates, though congregants decided to undertake the drive after all. The killings have even caused some congregants to reconsider their personal views.
"I think we've all rethought it because it's pretty easy to believe something when it's far away and then when something happens and it's a real situation you have to examine what you believe," said Dr. Brown. She said she remained opposed to capital punishment.
The Rev. Diana Jani Druck, who led the Cheshire congregation from 2001 to 2005, said the Petit case would be an interesting test for the congregation and the state.
The case, she said, lacks some of the factors that make some people object to the death penalty as patently unfair, like race. (The suspects are white, as were the Petits.) Because both defendants were caught fleeing the crime scene, there may be fewer questions about mistaken identity. And the gruesome nature of the crime, combined with the kinship many congregants felt for the Petits, may stir feelings of vengeance even in death penalty opponents, she said.
She herself acknowledged feeling "real violent anger" when first shown photographs of the suspects. But on reflection, she said, "I just don't see what purpose is served in putting them to death."
United Methodists have a long tradition of embracing those on the fringes of society, and concern over the death penalty has long found a home on the denomination's social agenda. Dissent is permitted, but those who agree with the policy are encouraged to work to end capital punishment.
Mrs. Hawke-Petit was raised in that tradition. Her father, the Rev. Richard Hawke, led six Methodist congregations in western Pennsylvania and was the district superintendent in Pittsburgh before retiring in 1994. He is an opponent of capital punishment.
Four years after Jennifer and William Petit married in 1985, they bought a house in Cheshire and began to attend the local Methodist church regularly. Though William remained a Roman Catholic, "he was a member in everything but name only," said the Rev. George C. Engelhardt, who was the congregation's pastor for 29 years before becoming superintendent for several churches in the region.
Mrs. Hawke-Petit taught Sunday school. Michaela played the flute and sang in the church's musical programs. Hayley learned how to wield a drill while doing home improvements for the disabled with the church's summer teen brigade.
All four Petits participated in the church's annual Living Nativity pageant, posing as human statues in the parking lot for 20-minute shifts in support of local charities. Mrs. Hawke-Petit often played Mary or a shepherdess. The girls were angels and Dr. Petit often played a king.
These days, when Dr. Petit attends church, his daughters' friends sit by him and take turns placing a hand on his shoulder.
Many congregants expect the congregation's strong anti-death-penalty sentiments to become more public as the Petit case develops.
"Eventually, it's something that has to be talked about," said Carol Wilson, a death penalty opponent who leads several church community projects. "We're just not there yet."
Deterrence
Nov 08, 2022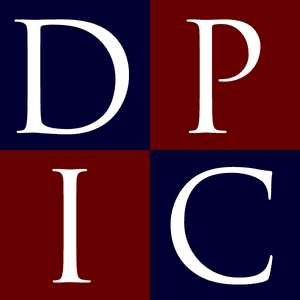 DPIC

Analysis: Pandemic Murder Rates Highest in Death Penalty States
Religion
Sep 08, 2022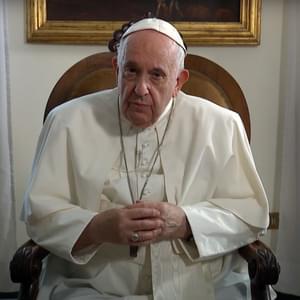 News Brief: Pope Francis Calls for Prayer to Abolish the Death Penalty