by Bob Herbert
The New York Times
April 12, 2001
Donald Manuel Paradis walked out of a courtroom in Coeur D'Alene, Idaho, on Tuesday, a free man for the first time in 21 years. Fourteen of those years were spent on death row. Idaho officials tried as hard as they could to execute him but they failed, which was a good thing. Because once again it turns out that the condemned man had not killed anyone.
"You are no longer in custody," said Judge Gary Haman of the Kootenai County Court — the very same judge who sentenced Mr. Paradis to death in 1981 for the murder of 19-year-old Kimberly Anne Palmer of Spokane, Wash.
Mr. Paradis, 52, was accompanied by his lawyers as he left the courthouse. He did not seem bitter, despite the suffering he had endured in prison. He is about 5-foot-9 and his weight has ballooned from about 185 pounds to more than 300 pounds. He has diabetes and high blood pressure. Still, he was able to joke at one point about the way prisoners were released in the old days. "All I want is my twenty-dollar gold piece, my horse and my saddle," he said.
Don Paradis was no angel. He was a leader of the Gypsy Jokers motorcycle gang back in 1980 and he allowed any number of nefarious types to have the run of his home in Spokane. On June 21, 1980, two people were killed in his house. Ms. Palmer was strangled, and her boyfriend, Scott Currier, was beaten to death.
Mr. Paradis was not at home when the murders occurred. He was tried in Washington and acquitted of killing Mr. Currier. The killers of both victims have since been established (one of the killers is now deceased), and both killers, along with other witnesses, made it clear that Mr. Paradis had nothing to do with either homicide.
But he did commit a serious crime. When he came home and found the bodies in his house, he feared he would be accused of the murders. So he helped transport the bodies to a different location. He and two other men wrapped the bodies in sleeping bags, put them in a car and drove them across the state line to Post Falls, Idaho, and dumped them.
After his acquittal in Washington, the criminal justice system turned really weird. William Brady, a pathologist who performed an autopsy on Ms. Palmer, fostered the impression that Ms. Palmer had been killed in Idaho. This improbable theory became the basis for Idaho authorities to prosecute Mr. Paradis. The judge who originally ordered Mr. Paradis to stand trial would later say of Dr. Brady: "I'm really distressed with what I've heard about this fellow. It's strongly suggestive of perjury."
Dr. Brady was truly a piece of work. The lawyers handling Mr. Paradis's appeals noted that soon after the trial, he was fired as the medical examiner in nearby Oregon. An investigation showed that he had performed private autopsies using state facilities, had sold human tissue for profit and had saved human blood, collected during autopsies, for use in his garden.
And then there was Mr. Paradis's court-appointed trial lawyer, William Brown. He had never studied criminal law, never tried a felony case, and never tried a case before a jury. Incredibly — astonishingly — he was working as a police officer for the Coeur D'Alene Police Department at the same time that he was representing Mr. Paradis in a capital murder case in Coeur D'Alene.
We're talking criminal justice lunacy here.
Mr. Brown's defense of Mr. Paradis at trial lasted a mere three hours. Among the prosecution witnesses were some of Mr. Brown's fellow police officers. It was hardly surprising that Donald Paradis was convicted and sentenced to death.
Even after competent lawyers took over the case on appeal and the evidence that Mr. Paradis was innocent of murder began to pile up, Idaho officials continued to fight furiously to have him executed. Once the machinery of death in capital cases is set in motion, it is very, very difficult to bring it to a halt.
In the end, a pair of extraordinarily dedicated lawyers, Edwin Matthews Jr. of New York and William L. Mauk of Boise, managed to make it clear that the prosecution had withheld potentially exculpatory evidence, and Mr. Paradis's conviction was overturned. If not for them, Donald Paradis would be dead, and all evidence of the injustice that killed him would have been buried with him.
Innocence
Sep 27, 2023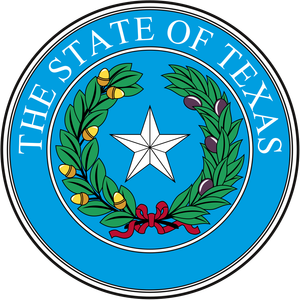 Former Texas Death Row Prisoner Clinton Young Sues Prosecutor for Misconduct