Las Vegas Review-Journal

By Caren Benjamin
June 10, 1998

A man who has been on death row for nearly 10 years entered a guilty plea Tuesday that will get him out of prison by Dec. 1 of next year. As part of a plea agreement Victor Jimenez promised not to sue those responsible for putting him behind bars for the September 1987 stabbing deaths of two men in a North Las Vegas bar. Jimenez, 31, was granted a new trial after the Nevada Supreme Court found police failed to disclose evidence pointing to other suspects and gave testimony that was "at best inaccurate and at worst perjury." Jimenez entered a special type of guilty plea Tuesday to two counts of second-degree murder that required him to admit only that prosecutors could prove a case against him. And even that deal he took with extreme reluctance and on the advice of his lawyers, Laura FitzSimmons and JoNell Thomas. "It was the only way I could guarantee his freedom. This is nothing about the search for the truth," FitzSimmons said. Special Prosecutor Robert Langford, appointed to the case because the district attorney's office had a conflict of interest, said he offered the deal because he was concerned that the passage of time could make the case impossible to prosecute again. "Justice in my mind is not taking this back to a jury with insufficient or weak evidence,"Langford said. "This man was guilty of this crime. This makes him accountable and guarantees he'll stay in prison. Maybe the 18 months ism only a token, but at least he's got to serve more prison time."
On the night of the murders Jimenez broke into a truck parked outside Gabe's Bar on Las Vegas Boulevard North, according to court documents. He stole a tool box that contained, among other items, a carpet knife and a dagger, according to testimony at his trial.
The next morning police found the bodies of 35-year-old bartender John Mynheir and 74-year-old patron Antonio Velasquez inside the bar. Theywere stabbed numerous times and there were no weapons found at the scene. The bar had been robbed of $330 in slot and jukebox money.
Jimenez was interrogated by North Las Vegas police officers Thomas Harry and Bruce Scroggins. No records were made of that interrogation, but at trial the officers testified that Jimenez had made incriminating statements. And an expert at trial suggested the knife wounds could have been caused by a carpet knife or a dagger. Also, a former cellmate testified that he overheard Jimenez confessing to the stabbings in a telephone call. The informant said he came forward out of the goodness of his heart. Scroggins backed that story up, claiming the prisoner got nothing in return for his testimony.
The jury in his first trial in late 1987 could not reach a verdict. A second jury convicted him and sentenced him to death. The Supreme Court overturned the sentence and ordered a new penalty hearing on the grounds that the state had made a mistake in suggesting some of the reasons Jimenez could be executed. A new jury again sentenced him to death.
In May 1996 a unanimous court granted Jimenez a new trial. Their decision rested in part on evidence the informant had been given consideration for his testimony. Scroggins admitted at a later court hearing that he helped have some charges against the man dropped once he testified against Jimenez. Scroggins also admitted that the man had worked with North Las Vegas police in the same capacity several times in the past. Justices also found Jimenez had been prejudiced by the fact defense attorneys were not given evidence police had from a man who reported a conversation he heard at a bar near Gabe's. The witness told police he heard two men discussing killing people at a bar, one of whom displayed a knife.
According to court documents, the witness had also identified those two men from police photos of suspects in another bar robbery that occurred about the same time. After Jimenez's conviction, a policeofficer testified he gave reports about those two men and the witness to Harry to be included in the file. The Supreme Court found that Harry never put those reports in the file and defense attorneys were unaware of their existence at trial. "What this case shows to me is when a basically lazy … police officer decides to close a case out the easy way … what you wind up having is incredible expense to the public, 10 years on death row for a young man with no other criminal record and the people who did this murder out walking around," FitzSimmons said Tuesday. Harry, who has retired from the police force, was acquitted in 1995 on unrelated charges he ran drugs out of a bar he owned. Jimenez will be sentenced July 10 by District Judge John McGroarty.
Nevada
Dec 21, 2022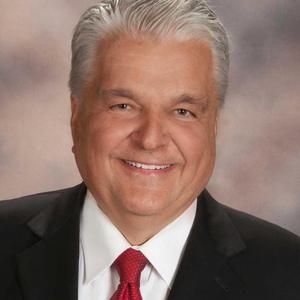 Judge Blocks Nevada Board of Pardons Vote on Death-Row Commutations