The Morning Call
By Debbie Garlicki
October 19, 2006

The plea: Entered an Alford plea to three counts of third-degree murder on Wednesday.
The reversal: Judge grants new trial in August 2001, saying prosecution hid evidence from public defenders.
Dennis Counterman, who spent more than 18 years in prison some on death row after being charged with setting a fire that killed his three children, was released Wednesday as a result of a rare plea agreement.
"Today, Mr. Counterman, you are a free man," Lehigh County Judge Lawrence J. Brenner said after a 45-minute hearing in the case, which stemmed from a July 25, 1988, fire that raged through the Counterman family home at 4361/2 Chestnut St., Allentown.
Still dressed in dark blue prison-issue shirt and pants, Counterman walked to the courtroom's gallery and embraced two nieces, who wept on his shoulders. For the first time since he was charged in August 1988, he left the courtroom without handcuffs and leg shackles.
"I'm glad to be with family," he said. "It's been a long time."
Outside the courtroom, he hugged one of his brothers, Russell Danner, who came from Omaha, Neb., for the hearing. "Oh, man," Counterman said, almost breathless as he clung to Danner and closed his eyes. "Long time."
He held his brother for a few minutes before letting go, and said, "It's gonna be all right."
Counterman, 46, entered a plea to three counts each of third-degree murder and endangering the welfare of children and was sentenced to nine to 18 years in prison and five years of probation. Brenner ordered him immediately released because he already has served more than the maximum sentence.
Counterman did not admit he killed his children. He maintained he was innocent but acknowledged the prosecution had strong evidence from which a jury could find him guilty.
He entered what's called an Alford plea, after the 1970 U.S. Supreme Court case of Alford v. North Carolina. The case allows defendants to enter such a plea when they do not admit guilt but want to accept a plea bargain because it's in their best interest.
"I'm more frustrated than angry," Counterman said as he stood outside the courthouse with his family. "I spent all this time for something I didn't even do."
In 1990, a jury convicted Counterman of first-degree murder and sentenced him to death. The jury believed he started the fire that killed his children, Christopher, 6; James, 4; and Scott, 10 weeks, who were trapped inside the house, and seriously injured his wife, Janet, who escaped out a window.
Eleven years later, Brenner granted a new trial and set aside the death sentence. He ruled Counterman didn't get a fair trial because a former prosecutor, Richard Tomsho, withheld evidence from the defense.
The case wended its way through appellate courts for years and ended with the prosecution recently proposing a plea and the defense accepting the deal, which both sides saw as fair and appropriate. A retrial would have been risky for Counterman, who could have been sentenced to death again, and for the prosecution, which could have been handed an acquittal.
Defense lawyer Peter Rossi of Philadelphia said he told Counterman he believed there was "a very significant likelihood that we could win this case." But Rossi explained there were no guarantees.
"This is a win," said James Moreno, one of two lawyers with the Defender Association of Philadelphia who pursued a retrial for Counterman and uncovered evidence favorable to the defense that the prosecution had not divulged in Counterman's first trial.
That evidence showed the oldest child had a history of fire-setting, which could have strengthened the defense argument that one of the children, and not Counterman, started the fire.
"We firmly believe he is innocent, but this is the right thing to do," Moreno said.
Counterman, who quit school in the ninth grade and worked for a slate quarry, a waste management company and a factory that inspected dyed materials, will still have a criminal record.
District Attorney James Martin said the prosecution still believes the fire was intentionally set.
"We believe that the jury could have found from the evidence that the fire was intentionally set by Dennis Counterman," Martin said. "But we also acknowledge that they very well may have made another finding of not guilty."
Martin said there were two main reasons the prosecution didn't proceed with a retrial. A jury, he said, may not have believed testimony of Counterman's wife. And because fire investigation standards have changed since 1988, experts would not have been able to say the fire was arson, he said.
First Assistant District Attorney Maria Dantos said one witness from the first trial died and others were unavailable because they have left the area.
"Under the circumstances," Martin said, "we achieved the best result that we could." He said the plea "should not be discounted.'
In the first trial, prosecution experts said a burn pattern was discovered, which showed an accelerant was used, even though no accelerant was found. However, during post-conviction proceedings, an expert hired by the prosecution said the prosecution's theory of how the fire started "is not properly supported by today's standards."
George Umberger, a retired state police fire marshal, wrote in a report that burn patterns might indicate an ignitable liquid was used. "It just is not a provable hypothesis with the evidence available," he said.
There is insufficient technical basis to support an incendiary origin for the fire, he added. If a theory can't be proved and is only possible, and other feasible explanations for a fire cannot be eliminated, "the fire cause should be undetermined," Umberger said.
Rossi said the defense had a renowned expert who was going to testify the fire was not arson, there was no evidence of a flammable liquid and the fire could have been started by one of the children.
Janet Counterman gave different versions of what happened. At first, she agreed with her husband's account that two of their sons woke them and said there was a fire downstairs.
She then told police the children woke her and said, "Daddy is downstairs starting a fire." She said she saw her husband holding a bucket and a lighter. She told prosecutors her husband became abusive when he smoked marijuana and threatened to stab her if she told the truth.
During post-conviction hearings many years later, Janet Counterman said she had no recollection of the fire and couldn't remember the names of her children. The prosecution and defense agreed she was "unavailable" as a witness.
The prosecution not only lost its key witness but was not allowed to use her testimony from the first trial in a retrial because Brenner prohibited it.
If the case had been retried, Dantos said, Janet Counterman would have been called as a witness. Janet Counterman earlier claimed she couldn't remember anything because she was afraid of her husband, according to Dantos.
Janet Counterman "regained her memory," Rossi said during the hearing Wednesday. He said he would have attacked her testimony in a retrial.
As a condition of probation, Counterman is to have no contact with Janet Counterman.
After he left the courthouse, the family planned to go to lunch and then to the Allentown home of his niece, Melissa Borrero, with whom he will live.
"He's free, and we're going to do everything we can to catch him up with the 18 years," Borrero said as Counterman marveled at a cell phone and said he knows nothing about the Internet.
"There's a lot of work ahead," Borrero added. "We have so much to share. We have so much to learn from each other."
She is planning a party to welcome Counterman home and celebrate his newfound freedom. Her three children made cards for him.
Borrero, another niece, Marcia Wingler, and other family members said they want to sit down with Counterman and show him photo albums of all he missed when he was incarcerated births of children, holidays and significant family gatherings. Counterman will be introduced to children he has never seen, Borrero said.
During the hearing, Brenner told Counterman he didn't believe he would be a threat to society.
Dantos and Martin said they wanted a period of probation for Counterman because they didn't want him re-entering society without some supervision and counseling. "We felt that was important for his transition back into the community," Martin said.
Moreno said a social worker and The Caring Place in Allentown will help Counterman adapt to the world outside prison.
After the hearing, Counterman ran into public defender Karen Schular, one of the lawyers who represented him in his first trial. He hugged her and stepped into an elevator the main public elevator, not the one used by deputy sheriffs to transport inmates.
"Going down the right way," he said, smiling.
The sentence: Death for three counts of first-degree murder and one count of attempted homicide in February 1990.
The result: Sentenced to nine to 18 years in prison, then set free because of time served.
HOW THE CASE UNFOLDED Main charges: Three counts of criminal homicide, one count attempted homicide in deaths of three sons and severe burns to his wife on July 25, 1988.
"I'm more frustrated than angry. I spent all this time for something I didn't even do."
DENNIS COUNTERMAN
Deterrence
Nov 08, 2022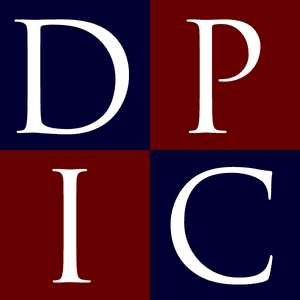 DPIC

Analysis: Pandemic Murder Rates Highest in Death Penalty States
Innocence
Jun 30, 2021
NEWS

BRIEF

: Ohio Death Row Exoneree Wiley Bridgeman Dies