Mercury News Series on California's Death Penalty:
Death sentence reversals cast doubt on system
State, U.S. courts at odds on death penalty sentences
Under fire, court eases limits on presenting new evidence
Sixteen years after California voters emphatically endorsed the death penalty by overhauling the state's liberal Supreme Court, state and federal courts continue to reverse California death penalty cases at a stunning rate: Seven death sentences are set aside for every one carried out.
A Mercury News review of hundreds of cases found that a state that touts itself as a national model in resources and legal protections for death-penalty defendants has the same systemic problems that are fueling concerns about capital punishment nationwide.
In cases involving the murder of children, police officers, college students and the elderly, appeal courts reviewing death sentences are repeatedly finding incompetent lawyers, prosecutorial misconduct and judicial errors.
A key finding of the review is that the state Supreme Court, which has become one of the nation's most pro-death penalty high courts, applies a different judicial standard than federal courts. When assessing errors in trials, the state's justices consistently find them to be "harmless," rather than grounds for overturning a death sentence.
The result of the differing standards is reversals at the much-later federal level, decades after the crime. The review, the first comprehensive study of the system, examined 72 cases reversed by state and federal courts since 1987 and 150 appeals now pending in the federal courts. It found:

California typically spends much more money on capital cases than most states, but the dozens of death sentences reversed since 1987 involved trials marred by the same types of problems found in states known for spending less on capital cases, such as Texas and Alabama: lawyers who put on perfunctory defenses; prosecutors who concealed evidence; and mistake-prone trial judges, including one who allowed a prosecutor to deliberately exclude Latinos from a jury deciding whether a Latino defendant should live or die.
California hasn't taken corrective actions that other states have. For example, it hasn't set minimum statewide standards for the qualifications of defense lawyers appointed to death-penalty trials. The result has been an inconsistent county-by-county system of appointing lawyers.
The main issue in reversals is whether a defendant deserves to be put to death, rather than guilt or innocence. About two-thirds of reversals overturn only the death sentence, not the conviction. The review of 150 cases pending before federal courts found only a few in which inmates contend they were wrongfully convicted.
Defendants who do win a reprieve on appeal often escape the death penalty for good: Fewer than a third of those whose sentences have been overturned have received the death penalty the second time through the system.
California's Supreme Court is in greater conflict with federal courts than any other state's. The state court, one of the most conservative in the nation, reverses 10 percent of death sentences, one of the lowest rates in the country. But federal courts have reversed 62 percent of the sentences affirmed by the California court, the highest rate nationally.
The combined reversal rate for California cases is roughly in line with the national average found in a Columbia University study two years ago: Two of every three death sentences in the United States are so flawed that a court overturns them.

Such a high rate of reversal has profound consequences for the future of the death penalty in California, which has more than 600 inmates on death row, by far the most in the country. With the state carrying out only 10 executions since voters restored the death penalty in 1978, even some long-time capital punishment supporters are asking whether it should be abandoned. "The whole thing is a mess," said former state Supreme Court Justice Edward Panelli, a conservative who voted to affirm most death sentences he reviewed. "It wouldn't hurt me at all if they just changed the law."
James Liebman, the law professor who directed Columbia's national study, said, "Nobody would think about designing a production system that produces more than 50 percent bad products. "It poses to the public or the Legislature the question of what is an appropriate level of error in these cases — to look how costly this is to the system."
Prosecutors, groups that back capital punishment and many judges, including California's chief justice, defend the system, saying the reversal rate simply reflects the close scrutiny given to the state's death judgments. Critics also say federal judges are improperly overturning jury verdicts that would be upheld in most of the country.

'86 vote: Ouster of Bird the catalyst
Whatever the reasons for the reversals, the system that has evolved is not what voters expected in 1986, when they replaced Chief Justice Rose Bird and two liberal colleagues for overturning nearly every death sentence they considered. The Mercury News review excluded the 64 death sentences overturned by the Bird court from 1978 to 1986, a period in which just four death sentences were affirmed and no executions took place.
In the 1986 election, voters set in motion a dramatic political and legal shift in California's death penalty landscape, opening the way for Republican Govs. George Deukmejian and Pete Wilson to fill the state Supreme Court with conservative justices. Support for the death penalty has continued to be just as important to Democratic Gov. Gray Davis.
That political support has filled the state's death row but resulted in few executions. And as more cases make their way through the state's notoriously slow appeals process and reach the federal courts, the pace of reversals appears to be accelerating.
Since November, the 9th U.S. Circuit Court of Appeals has overturned eight California death sentences. The reversals came an average of 19 years after trial, and included the case of David Ghent, sentenced to die in 1979 for murdering a San Jose woman in her home. The court overturned the sentence because of a judge's mistake and an improper police interrogation.
California executed one inmate by lethal injection in 2001, San Francisco killer Robert Lee Massie, but only after he dropped his appeals. Stephen Anderson, a murderer from San Bernardino, was executed in January, but his is the only one expected this year.

Trials of errors: Lack of defense cited in reversals
One persistent problem that stands out in appeals, and in the differing standards of state and federal courts, is incompetent defense lawyers. State and federal judges have combined to reverse 26 sentences because lawyers performed so poorly that the defendants were denied their right to a fair trial.
A particular issue is whether a lawyer adequately represents the defendant in the trial's sentencing phase, when jurors who just found the defendant guilty must decide whether that person should live or die.
Many of the ingredients common in California death sentences are seen in the case of Demetrie Mayfield, a murderer from San Bernardino County whose death sentence was reversed in November by the 9th Circuit. Mayfield's conviction was never in doubt. He was found guilty in 1983 of killing a neighbor whom he thought was about to turn him in for stealing a car, and then killing the neighbor's guest to cover up the first slaying. But Mayfield's death sentence was overturned by the 9th Circuit because of his court-appointed lawyer's poor performance. The lawyer, who had a record of bad work in death-penalty trials, spent only a few hours preparing for the penalty phase. Though there were more than a dozen witnesses he could have called to help spare Mayfield's life, he presented one witness. He didn't meet with his client before the penalty phase.
Significantly, the California Supreme Court, in upholding Mayfield's death sentence in 1993, noted those problems, describing the lawyer's investigation and penalty phase effort as "perfunctory." But the court said it was "unpersuaded" that better representation would have made a difference. One justice dissented. When the case reached the 9th Circuit, the 11-judge panel that heard Mayfield's appeal disagreed so strongly that its unanimous decision to give Mayfield a new trial included some of the court's staunchest conservatives. His legal representation, they said, had been "deplorable."

From the bench: Judicial errors the No. 1 problem
The largest number of reversals have been for judicial error. Since 1987, 34 sentences have been overturned because trial judges, in their role as legal referee ensuring fairness, efficiency and finality, made mistakes so profound that they jeopardized a defendant's right to a fair trial.
The errors ranged from giving improper instructions to juries to allowing inadmissible evidence and failing to rein in lawyers who overstepped the law. "I don't think there is any area of the law that has so many different levels of problems," said Superior Court Judge Michael Wellington of San Diego, who teaches a course for judges on conducting capital trials.
Some flaws in the system have been fixed. From 1987 to 1989, for example, six death sentences were reversed because trial judges gave what was known as the Briggs instruction, telling jurors that someone sentenced to life in prison could still win parole. Because courts saw that instruction as improperly influencing juries to impose a death sentence, it is no longer used.
Prosecutors and police also have contributed to the problem of death sentence reversals. Seventeen death sentences have been reversed as a result of government misconduct, ranging from a coerced confession to a prosecutor assuring jurors they would be doing "God's work" by imposing a death sentence.
In many ways, the problems in California's system do not seem as stark as those that have captured headlines across the country. Last year, U.S. Supreme Court Justice Sandra Day O'Connor questioned the fairness of the death penalty in a speech to female lawyers, citing the growing number of cases that involved unqualified trial lawyers or death row inmates who were being outright exonerated. In Illinois and other states, DNA and other evidence have proved that innocent men were on death row. States such as Texas and Alabama have been criticized for how little they spend on public defenders and appeals in capital cases.
But with so many on California's death row, legal experts and many judges predict a staggering problem awaits the system if, as they suggest, the current trend continues and hundreds more cases are reversed. And the public is growing skeptical.
In a Field Poll two years ago, a majority of respondents still supported the death penalty, but a majority also supported a moratorium on executions until California's legal machinery could be studied.
In Santa Clara County, where juries have delivered 28 inmates to death row, the board of supervisors recently voted to support a statewide moratorium.
Prosecutors, many judges and death-penalty supporters disagree, saying the reversals are evidence of the extreme scrutiny cases get when a defendant's life is at stake, rather than evidence of a troubled system. And the state's political establishment, from Davis on down, remains staunchly behind the death penalty. "I don't know of a state that provides more in the way of resources and due process than California," said California Chief Justice Ronald George, who defends the integrity of the state's death sentences.
In the meantime, California pays a steep price for every execution it does carry out. Regardless of the outcome, a capital trial and its appeals typically cost up to $1 million. And reversals exact other costs. They raise doubts about whether defendants are getting fair trials. They often leave police and prosecutors unable to do anything with old cases sent back for retrial.
Take the case of convicted murderer Michael Jackson. In 2000, a federal appeals court reversed his death sentence for the 1983 murder of a West Covina police officer, Kenneth Wrede, citing the poor performance of Jackson's defense lawyer. Two years later, prosecutors are still deciding whether to seek the death penalty again. Even if he is returned to death row, Jackson will go to the end of the line. "It's like it's happening all over again and that's not fair," says Wrede's mother, Marianne Wrede of Anaheim Hills, who wants Jackson executed. "Again we play the waiting game. There is no way we can move on with our lives until we have this resolved."
California's prosecutors are not deterred. In 2001, they put more than 20 killers on death row. "The fact there may be reversals somewhere down the line should not drive whether the death penalty is used in California," said Deputy Attorney General Dane Gillette, who supervises death penalty appeals. "It's the law."
Other experts say more convictions will just add to the state's capital punishment scrap heap. "What's going on here has not been a very strong argument for the death penalty," said John Van de Kamp, a former California attorney general who once defended the state's capital convictions in court. "The public is not ready for abolition, so the courts are going to have to struggle with this for a long time."
(return to top)

State, U.S. courts at odds on death penalty sentences
DIFFERENT STANDARDS LEAD TO REVERSALS
By Howard Mintz
When it comes to death sentences, the California Supreme Court and federal courts seldom agree. The state's highest court upholds them. Federal judges overturn them.
The conflict between these two powerful institutions can be seen in cases like that of James Richard Odle, who was convicted in 1983 of murdering a Contra Costa County woman and then killing a police officer in a shootout. Odle's guilt has never been in doubt. But last year, a federal appeals court reversed the death sentence based on evidence that had been disregarded by the state courts throughout Odle's 18-year legal odyssey. Long before the slayings, doctors treating Odle for injuries suffered in a car accident had removed part of his brain. The state Supreme Court, in rejecting his appeals on four occasions, never considered the brain injury relevant to whether Odle was mentally competent to stand trial. The federal judges not only considered the injury important, but also found that the state's failure to evaluate its impact on Odle may entitle him to a new trial.
As Odle's case illustrates, federal judges and the state Supreme Court have developed very different legal standards for evaluating death sentences — such different standards that nowhere in the country is there a more pronounced divide in the way a state high court and the federal courts administer death-penalty justice.
A comprehensive Mercury News review of death-penalty appeals found 36 cases in which the California Supreme Court noted problems in a trial and decided they were not important enough to reverse a death sentence — and a federal court later overturned the sentence because of those same problems. The review found that federal courts, by reversing six out of 10 California death sentences, are overturning a higher percentage of capital cases than any other state.
But it is the California Supreme Court that has moved further from the national norm in ruling on these life-and-death cases, affirming nine of every 10 it reviews. Studies show that the California Supreme Court is less likely to overturn a death sentence than just about any of the 38 state high courts that review capital appeals.
"Maybe the reality is that state courts aren't looking at things they should be," said Judge Alex Kozinski of the 9th U.S. Circuit Court of Appeals, a President Reagan appointee who has voted to affirm and reverse death sentences, and who wrote the ruling overturning Odle's sentence." "I've been amazed and sometimes appalled at some of the things I've seen come out of the state system," he said.
For California, the consequences of this conflict are enormous, with more than 600 inmates on death row waiting for their appeals to make their way through the system.
Legacy of 1986: Death Penalty Seen as Political Must
The review indicates that the federal courts have become a formidable counterweight to the conservative California Supreme Court that grew out of the 1986 election in which voters removed Chief Justice Rose Bird and two liberal colleagues who consistently voted to reverse death sentences.
That is particularly true of the San Francisco-based 9th Circuit, the nation's largest appeals court. The court, which covers California and eight other states, has voted eight times since November to reverse a California death sentence.
California's seven-member high court includes six justices appointed by the tough-on-crime Republican Govs. George Deukmejian and Pete Wilson. And the death penalty remains such a political must in California that Gov. Gray Davis, a Democrat, demands support for it from his judicial nominees, including his recent choice for the Supreme Court, Carlos Moreno.
Even some federal judges who review the California Supreme Court's work wonder whether the ghosts of the 1986 election still haunt the state's justices. Federal judges are appointed for life. "It may well be they are saying, 'What the hell, the 9th Circuit or the district courts will take care of it if there is a problem,"' said one 9th Circuit judge, insisting on anonymity. "We're free from political pressure."
California Supreme Court Chief Justice Ronald George strongly denied that political considerations have anything to do with the court's record in death-penalty cases. His court takes a hard look at every death sentence, he said. But George also acknowledged the conflict with his federal counterparts: "It may just be we have different standards on prejudicial error than the federal courts," he said. "The bulk of the cases in which they granted relief, we recognize some error," he said. "But in the context of evaluating all the evidence and the law, we found" the errors not prejudicial.
Critics speak out: Prosecutors decry federal reversals
Death-penalty supporters say the problem is with the federal courts, which have been accused of blocking California's death penalty since at least 1992. That year, California executed its first inmate since the reinstatement of capital punishment, Robert Alton Harris, only after the U.S. Supreme Court issued an unprecedented order forbidding any more federal delays.
Supporters say the federal courts are interfering with a death-penalty law that the state's voters strongly support, and that the state Supreme Court affirms most death sentences because California's capital trials are fundamentally fair. Prosecutors such as Gary Yancey, the former Contra Costa County district attorney who tried James Odle, call the federal court reversals "nonsense."
Prosecutors are particularly frustrated because Congress enacted a law in 1996 intended to make it tougher for federal judges to second-guess the state courts in death-penalty cases. The U.S. Supreme Court has adopted a strict reading of the law, but even that hasn't mattered in California cases. "The U.S. District Courts and the 9th Circuit are vehemently opposed to the death penalty," said Alameda County prosecutor James Anderson, who has sent more murderers to death row than anyone else in California. "We're at their mercy."
To prevail in federal court, the last stop in the appellate process, death row inmates must show that their constitutional rights were violated at trial. And federal judges in California do appear to reverse a higher percentage of death sentences than their counterparts elsewhere.
The Mercury News found that federal judges have overturned 36 of 58 cases in the state — 62 percent — since California restored capital punishment in 1978. Nationally, a Columbia University study found that all federal courts reversed about 40 percent of cases from 1973 to 1995. Because of California's long delays, few of its cases had reached the federal level by 1995.
Only the Atlanta-based 11th Circuit, which covers Florida and other states, came close to the 9th Circuit, reversing 50 percent of its death sentences. At the other extreme, the conservative 4th Circuit reversed about 15 percent of death sentences in Virginia, Maryland and the Carolinas.
A league of its own: California reverses fewest capital cases
The state Supreme Court, however, stands alone at the opposite end: the Mercury News found that since 1997 it has reversed seven of the 67 death sentences for which it has produced full rulings, or 10 percent. By comparison, the Columbia study found that other state high courts reversed about 40 percent.
Even in Texas, which leads the country in executions, state courts reversed 31 percent, triple California's rate.
"The fact there are federal court reversals in California doesn't mean jack because there are no state court reversals," said Maria Stratton, the chief federal public defender in Los Angeles who has supervised dozens of death-penalty appeals.
In fact, there is evidence that the 9th Circuit is more willing to uphold death sentences when state courts are more aggressive in weeding out flaws. Consider the case of Arizona, where the high court reverses two out of every five sentences it reviews, four times California's rate. When Arizona affirms a death sentence, the 9th Circuit tends to agree, reversing 42 percent of them, in line with the national average. One result is that Arizona has executed 22 people since 1992, compared with 10 in
California, even though its death row is one-fifth the size.
A second fact that stands at odds with the critics' portrayal of liberal bias in the 9th Circuit is this: The court has many conservatives among its current and former judges, and the Mercury News review shows that those conservatives have voted dozens of times to overturn death sentences. While Democratic appointees do vote more often to reverse sentences, Republican appointees voted to reverse in about a third of the cases.
"It's not a secret to anybody that the 9th Circuit views the death penalty different than some other places," says Idaho-based 9th Circuit Judge Stephen Trott, a Reagan appointee who usually votes to affirm death sentences. "But we just call them the way we see them. I think the 9th Circuit as a court attacks these things very objectively."
Faulty defense: Court downplays poor lawyering
The central difference between the California court and the federal courts in capital cases is how they regard trial mistakes. And the review of reversed death sentences shows that the main example of this conflict is how judges view the issue of inadequate legal representation.
Incompetent lawyering — which can often be the difference between a defendant being sentenced to death and being sentenced to life in prison — is the biggest reason for reversals in the federal courts. Federal judges have overturned 19 death sentences because of constitutionally defective representation — half of all the cases they have reversed.
In the state Supreme Court, by comparison, incompetent representation is the third-most-common reason for reversals. Of the hundreds of cases the state court has heard (most have not yet reached the federal level), it has reversed seven for bad lawyering.
The result can be seen in cases like that of Steven Ainsworth, who was convicted in 1980 of murdering a woman near Sacramento in the Sacramento area. The jury sentenced him to death after his lawyer put on four witnesses in the penalty phase of the trial during a one-hour defense. The California Supreme Court, without comment, rejected Ainsworth's claims that the verdict was unfair because his lawyer had failed to prepare for the penalty phase. But federal judges took a different view. In 1999, U.S. District Judge Lawrence Karlton reversed the death sentence, saying Ainsworth's legal defense "amounted to no representation at all." Last fall the 9th Circuit agreed, affirming Karlton's decision. Twenty-one years after trial, the appeals court concluded that Ainsworth's lawyer "failed to investigate, develop or present the wealth of evidence available."
(return to top)

Under fire, court eases limits on presenting new evidence
By Howard Mintz
The California Supreme Court and the federal courts review death penalty appeals in very different ways. The review process begins with an automatic appeal to the state Supreme Court. The appeal concerns only claims of basic errors during the trial. The court rejects most of these in rulings as thick as phone books. Inmates then typically return to the Supreme Court with a petition for habeas corpus, which allows defendants to attack their convictions based on new evidence that the trial was unconstitutional. The state Supreme Court has long come under fire for the way it handles this crucial stage. The new evidence in some cases centers on claims of innocence, although most often it involves allegations of government or juror misconduct or poor representation by a defense lawyer. But until recently, the court rarely ordered hearings, limiting the ability of lawyers to detail the new evidence or to introduce new witnesses.
The court denies hundreds of these petitions without a word of explanation, in what critics have labeled "postcard rulings."
Federal judges say these practices force them to start from scratch when cases reach their desks because there is no record showing why the state Supreme Court ruled as it did.
As a result, federal judges typically hold their own hearings on evidence, and write their own detailed rulings — and it should be no surprise, legal experts say, that those rulings reverse many of the cases the state Supreme Court affirmed.
Other state supreme courts occasionally issue postcard rulings, particularly in states like Texas with large numbers of cases. But California is alone in consistently using postcard rulings.
California Chief Justice Ronald George said the court would be overwhelmed if it tried to issue full rulings. George said the court isn't rubber-stamping death sentences. Before issuing a postcard ruling, he said, the court routinely circulates 80- to 100-page memos among the justices. The chief justice showed one of these memos, a thick document resembling a legal opinion, to the Mercury News.
The state Supreme Court, however, appears to be responding to the criticism. In the past two years, the court has increasingly ordered evidentiary hearings in capital appeals.
Experts with knowledge of the court's inner workings say the justices, recognizing that federal judges have held such hearings for years, are holding more of their own to give the federal courts a more complete record.
That will be welcome news to federal judges who must wade through hundreds of California appeals in the coming years. "It would be my hope," said Chief Judge Mary Schroeder of the 9th U.S. Circuit Court of Appeals, "that these cases would be handled on the other side, and we'd just be there as kind of a safety net."
Articles
Aug 10, 2021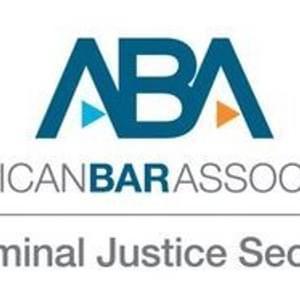 NEW

RESOURCES

: Capital Punishment and the State of Criminal Justice

2021
Articles
Aug 12, 2020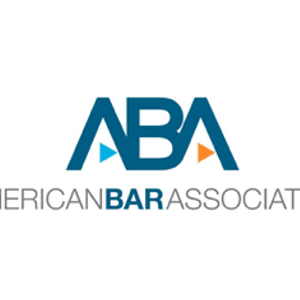 New Resources: Capital Punishment and the State of Criminal Justice
2020