FOR IMMEDIATE RELEASE CONTACTS
Wednesday, September 15, 2004
Brenda Bowser, 202.293.6970 (O), 301.906.4460 (Cell)
Valerie Holford, 202.365.5336
(Additional Contacts Listed Below)

DPIC ISSUES NEW INNOCENCE REPORT: 116 NOW FREED FROM DEATH ROW IN 25 STATES

Public Response Measured in Declines in Death Sentencing, Death Row, Executions, and Opinion Polls

WASHINGTON, DC – The Death Penalty Information Center (DPIC) is issuing a new report entitled Innocence and the Crisis in the American Death Penalty cataloging the exoneration of 116 death row inmates - including 16 people in the last 20 months. For every eight people executed in this country, another one has been freed. The report finds that the issue of innocence has significantly changed the death penalty debate, resulting in a skeptical public that is less likely to impose a sentence of death and in a chorus of new voices critical of the demonstrated risks in capital punishment.

With a combined total of more than 1,000 years spent awaiting their freedom, these 116 exonerated individuals, including 51 new persons since DPIC's last innocence report was issued in 1997, represent an indictment of the country's capital punishment system. As the pace of these exonerations has increased in recent years, the public has responded with a decline in support for death sentences. Death sentences have dropped by 50% over the past 5 years. Nearly every state has experienced a significant reduction between the 1990s and the current decade, and some states are recording their lowest death sentencing rates in 30 years. The reluctance of jurors to impose death sentences is further reflected in declining public support for capital punishment, a shrinking death row population, and a declining number of executions.

"The issue of innocence, and the powerful personal stories that have thrust this crisis into the public eye, has done more to change the death penalty debate in this country than anything," said Richard C. Dieter, DPIC Executive Director. "While lawmakers have taken only minor steps to address this urgent problem, the public is far ahead in acknowledging that the system is fatally flawed."

A growing number of "new voices," including Justices, conservative commentators, jurors, and national opinion leaders are calling for a closer look at capital punishment in light of the risk of executing the innocent. Among their concerns are problems such as ineffectiveness of counsel, faulty eyewitness testimony, prosecutorial misconduct, and access to DNA testing.

"Going into the trial, I wasn't sure where I stood on the death penalty," said Kathleen Hawk Norman, a juror in the case of recently exonerated death row inmate Dan Bright of Louisiana. "Today, knowing what I know about wrongful convictions and the kinds of problems that result in putting innocent people's lives on the line, I would no longer vote for a death sentence. If the system failed Dan Bright, it can fail other people. I don't think many jurors feel comfortable playing Russian Roulette with people's lives. Jurors are recognizing that life in prison is perhaps the only responsible way to vote."

Despite these concerns and a growing number of reform recommendations from groups like the American Bar Association, The Constitution Project, and state panels such as the blue-ribbon Commission on Capital Punishment in Illinois, DPIC's report notes that legislative change has been minimal.

Innocence and the Crisis in the American Death Penalty contains new national and state statistics, descriptions of the 51 new exonerations, lists of earlier innocence cases, as well as a detailed description of DPIC's criteria for adding cases to the list. The report provides significant new analysis on the changes in death sentencing both on a national and state level, the growing support for life without parole sentences, and other related issues. Please call Brenda Bowser at 202-293-6970 or Valerie Holford at (202) 365-5336 to arrange an interview, or to receive additional national and state-by-state statistics.

# # #

RICHARD C. DIETER
Executive Director, Author of the Report
Death Penalty Information Center
(202) 293-6970

Contacts for Additional Comment

SAMUEL R. GROSS
Professor
University of Michigan Law School
(734) 764-1519

KATHLEEN HAWK NORMAN
Founder, Jurors for Justice
(504) 484-6411

JAMES LIEBMAN
Professor
Columbia Law School
(212) 854-3423

NINA MORRISON
The Innocence Project
Cardozo Law School
(212) 364-5384

MICHAEL RADELET
Professor, Department of Sociology
University of Colorado
(303) 735-5811

BETH WILKINSON
Partner, Latham & Watkins
Federal Prosecutor, Oklahoma City Bombing Case
(202) 637-2200 X2163
Innocence
Oct 12, 2023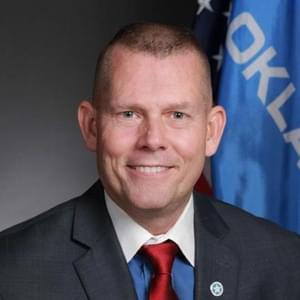 Republican-Led State Legislative Committee Considers Death Penalty Moratorium in Oklahoma
Innocence
Sep 27, 2023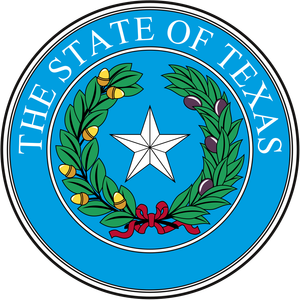 Former Texas Death Row Prisoner Clinton Young Sues Prosecutor for Misconduct