100th DEATH ROW EXONEREE FREED IN ARIZONA
DNA evidence vindicates man wrongfully convicted of 1991 murder
WASHINGTON, DC — Ray Krone is the 100th innocent person convicted of capital murder to walk free from prison since 1973, according to an announcement made today by the Death Penalty Information Center (DPIC). Krone - who maintained his innocence throughout his incarceration - was sentenced to death in 1992 for the murder of Kim Ancona, a Phoenix cocktail waitress. He spent three years on Arizona's death row before his first conviction was overturned. He was retried and sentenced to life in prison in 1996.
On Monday, Maricopa County Attorney Rick Romley and Phoenix Police Chief Harold Hurtt asked for Krone's release after DNA evidence taken from the victim vindicated him of the 1991 murder. Prosecutors told Maricopa County Superior Court Judge Alfred Fenzel that the chances are 1.3 quadrillion to one that the DNA found on the victim's clothing came from another inmate currently serving time in Arizona's Florence prison.
Krone's original capital conviction was primarily based on circumstantial evidence, including inaccurate expert testimony claiming that bite marks on the victim matched Krone's distinguishing dental pattern. During his first trial, DNA evidence was not presented to the jury and test results obtained for Krone's second trial were inconclusive. Last year, defense attorney Alan Simpson secured a court order to test the physical evidence using the latest DNA technology. It was this test that vindicated Krone and was the basis for his release from prison on Monday, April 8.
"This 100th exoneration should be a turning point in our evaluation of the death penalty," said Richard C. Dieter, Executive Director of the Death Penalty Information Center. "This is a wake-up call for all who believe that only the guilty are sentenced to death. These 100 cases have surely taught us that states are taking unreasonable risks with innocent lives."
Krone is the second death row exoneree this year, and the 12th DNA exoneration in the nation since 1993. The first 2002 exoneree was Juan Melendez, a Florida man who spent nearly two decades on death row before a judge ordered his release. The court determined that prosecutors in Melendez's original trial withheld critical evidence, thereby undermining confidence in the original verdict.
In its 2001 Year End Report issued in December, DPIC noted that five inmates were freed from death row in 2001. These exonerations, as well as revelations from state and independent studies showing unfairness in the capital punishment system, have contributed to a continuing decline in support for the death penalty. The number of executions, death sentences, and the size of death row have all decreased recently. Wrongful convictions have also caused a number of former proponents of the death penalty to question its value.
Krone's attorneys are Alan Simpson, who may be reached by calling (602) 222-4878, and Christopher Plourd at (619) 708-9779.
Innocence
Oct 12, 2023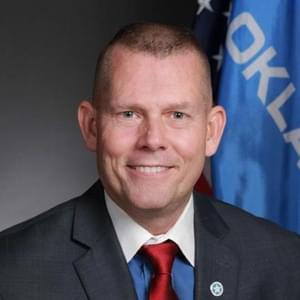 Republican-Led State Legislative Committee Considers Death Penalty Moratorium in Oklahoma
Innocence
Oct 02, 2023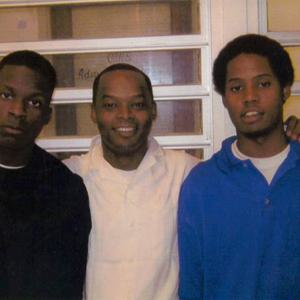 Supreme Court Denies Certiorari to Two Death-Sentenced Men with Credible Innocence Claims