FOR IMMEDIATE RELEASE:
Wednesday, December 20, 2000 CONTACT: BRENDA BOWSER
(202) 293-6970
2000 REVIEW OF DEATH PENALTY FINDS WATERSHED YEAR OF CHANGE
Number of exonerated death row inmates increases to 90 in 2000; Studies find flaws in system and spur political action
WASHINGTON, DC — The Death Penalty Information Center (DPIC) today released its annual Year End Report showing that a steady sequence of events — including six releases from death row, numerous reports on the unfairness of the process, and governmental action to limit or halt the death penalty — produced a sharp decline in public support for capital punishment over the past year.
The DPIC report reveals that the first year of the new millennium, during which death row inmate executions decreased from last year's total of 98 to 85, was a time of significant steps toward reviewing the fairness and accuracy of death penalty application.
Among the events shaping this year's challenges to the death penalty was a Columbia University Law School study of every completed death penalty appeal since 1973, when states began reinstating capital punishment, through 1995. The study found that the overwhelming majority of these trials were conducted in violation of basic due process, and the public can have little confidence that all mistakes are caught during the appeals process.
A second study, conducted by the United States Justice Department and released in September, showed racial and geographic disparities in the federal death penalty. The findings led to President Clinton's recent decision to grant a six-month reprieve to Juan Raul Garza, the first federal death row inmate scheduled to be executed in almost 40 years.
DPIC reported that the reversal of years of pressure to speed up executions reflects a national trend identified in a February Gallup Poll. The poll revealed that public support for the death penalty has dropped to its lowest level in 19 years. It also found that while 66 percent of Americans favor capital punishment, this number is 14 percentage points lower than it was in 1994, and support declined even further when respondents were allowed to choose life without parole as an alternative sentence.
According to today's report, the United States continues to receive pressure from the international community to live up to its commitment to human rights by addressing the death penalty. National religious leaders, civil rights organizations and legal experts are also aligning themselves with former proponents of capital punishment to call for a radical re-thinking of executions as a form of punishment in the United States. One example of this unprecedented change occurred in January when Illinois Governor George Ryan, a long-standing supporter of the death penalty, established a statewide moratorium on the death penalty and appointed a blue-ribbon commission to investigate why so many errors were being made in capital cases.
Next year, efforts by state legislators, former judges, Congressional lawmakers, religious and international leaders to establish a moratorium on the death penalty are expected to continue and increase. In the wake of studies and cases demonstrating mistakes in the application of the death penalty, DPIC's report forecasts that during 2001 states will consider a variety of proposals for reform, for further study, for halting executions, and even for abolishing the death penalty altogether. This year, two bills — the Innocence Protection Act and the Federal Death Penalty Moratorium Act — were introduced in Congress with bipartisan support and a number of state legislative bodies considered similar measures. In addition, the American Bar Association renewed its call for a moratorium on executions, and new organizations working on the issue have formed at a rapid pace.
DPIC is a non-profit organization serving the media and the public with analysis and information on issues concerning capital punishment. The Center was founded in 1990 and serves as a resource to educators and those working on this issue.
# # #
NOTE: A copy of
'A Watershed Year of Change: New Revelations About Death Penalty Reverse Years of Division
is available on DPIC's Web Site.
DPIC Reports
Oct 14, 2022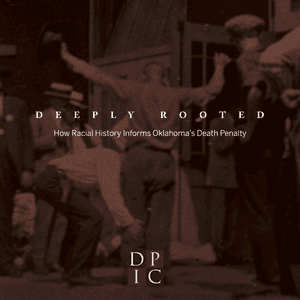 DPIC

Releases New Report on Race and the Death Penalty in Oklahoma