FOR IMMEDIATE RELEASE:
Friday, December 29, 2000 CONTACT: BRENDA BOWSER
(202) 293-6970
TWO MORE DEATH ROW INMATES CLEARED, CAPPING A RECORD TWO-YEAR SPAN
Wrongful convictions of Louisiana inmates illustrate critical death penalty problems
WASHINGTON, DC — Two more death row inmates have been exonerated, bringing a tumultuous year of dramatic death penalty developments to a close. The Louisiana Attorney General's Office announced that charges against Michael Ray Graham, Jr., and Ronnie Burrell should be dismissed because of a "total lack of credible evidence." The Death Penalty Information Center (DPIC) notes that the exonerations of Graham and Burrell bring the number of inmates exonerated from death row in two years to 16 — the most in any two-year period since the death penalty was reinstated. It also brings the total number of exonerations since that time to 92.
Yesterday, Graham was freed from the state's death row in Angola. Graham is from Roanoke, Va., and spent most of his adult life on death row before prosecutors investigating the case dropped charges. Graham has maintained his innocence since his conviction. One prosecutor remarked that this case never should have been brought to a grand jury. The convictions were originally overturned by the court when defense attorneys raised questions about the lack of physical evidence and shaky testimony.
The same lack of evidence applied to Burrell's involvement and led to the Attorney General's Office decision to dismiss charges against him. Burrell, who came within 17 days of his execution in 1996, is from Monroe, La., and remains in Angola. Following a court hearing that is slated to take place next week, he should be released from prison. Burrell's exoneration marks the state's fifth.
In its Year End Report released last week, DPIC found that the year 2000 has been a time of deepening concern about the fairness and accuracy of the death penalty. A steady sequence of events — including six other exonerations in 2000, numerous reports on the unfairness of the process, and official calls for reform — produced a sharp decline in public support for capital punishment. The report, "A Watershed Year of Change: New Revelations About Death Penalty Reverse Years of Division," also found that national religious leaders, civil rights organizations and legal experts are aligning themselves with former proponents of capital punishment to call for a radical rethinking of executions as a form of punishment in the United States.
The report notes that efforts by state legislators, former judges, Congressional lawmakers, and religious and international leaders to limit or halt the death penalty are expected to expand next year. In the wake of studies and revealing cases demonstrating mistakes in the application of the death penalty — such as the exonerations of Graham and Burrell — states will consider a variety of proposals for reform, halting executions, and even for abolishing the death penalty altogether.
Since 1976, there have been 26 executions in Louisiana. Approximately 93 inmates are housed on Louisiana's death row.
DPIC is a non-profit organization serving the media and the public with analysis and information on issues concerning capital punishment. The Center was founded in 1990 and serves as a resource to those interested in this issue. For copies of DPIC's Year End Report or for further information about innocence and the death penalty, contact Communications Director Brenda Bowser or see the Center's Web site at www.deathpenaltyinfo.org.
# # #
Innocence
Oct 12, 2023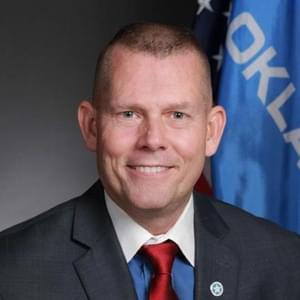 Republican-Led State Legislative Committee Considers Death Penalty Moratorium in Oklahoma
Innocence
Sep 13, 2023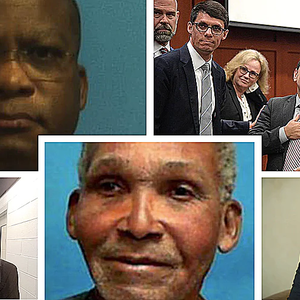 When Jurors Do Not Agree, Should a Death Sentence Be Imposed?