Autopsies of Executed Inmates by State Medical Examiners Reveal Probability of Botched Procedures
An autopsy of the last man executed in Kentucky, Edward L. Harper, found only 3 to 6.5 milligrams per liter of barbiturate in Harper's blood — a level leaving a high chance that Harper was conscious throughout the execution and that he felt pain when he was injected with subsequent drugs that paralyzed and suffocated him, and then stopped his heart. Dr. Mark Dershwitz, the prosecution expert who developed the standards that Kentucky relies upon, said the low level of barbiturate found in Mr. Harper's body was potentially troubling, stating "[t]he blood level should be a lot higher than seven," the level at which about 50 percent of people are unconscious and 50 percent conscious. Applying the same standards, autopsies conducted by state medical examiners after 23 executions in South Carolina and 11 in North Carolina, would indicate a 50 percent or greater chance that eight of the condemned men were conscious throughout their executions. In one of those cases, the likelihood of consciousness would have been 90 percent. In four, it would have been 100 percent. (N.Y. Times, Sept. 16, 2004). See other Botched Executions.
Supreme Court Unanimously Allows Lethal Injection Procedure Challenge to Continue
The U.S. Supreme Court unanimously ruled that an Alabama death row inmate could pursue his claim that the lethal injection procedures in his case constitute cruel and unusual punishment. David Nelson, who was less than three hours away from his scheduled execution last fall when the Supreme Court gave him a temporary reprieve, had filed a claim under section 1983 of the Civil Rights Law stating that his damaged veins would make it impossible to insert an intravenous line without cutting deep into flesh and muscle. Nelson said that such a procedure was a violation of his rights under the Eighth Amendment. Alabama maintained that this claim was simply part of Nelson's death penalty appeal and should be dismissed because it was filed too late. The Justices ruled that lower courts were wrong to block appeals by Nelson, and, in the opinion written by Justice Sandra Day O'Connor, the Justices agreed that Nelson's claim was separate from any challenge to his sentence or conviction. Physicians have stated that the cut-down procedure the state would use to find a vein for lethal injection could cause Nelson to badly hemorrhage and suffer heart problems prior to his death caused by the lethal injection drugs. (See Associated Press, May 24, 2004) See Supreme Court.
New Jersey Court Halts Executions, Orders Review of Lethal Injection
The Appellate Division of New Jersey's Superior Court ruled today that the state's Department of Corrections (DOC) must examine its lethal injection execution procedures before it carries out any death sentences, thereby halting executions in the state until such a review takes place. The ruling notes, "[B]ecause of the patent gravity of the life and death issues implicated by the regulations, we have concluded that rather than simply striking down those regulations, DOC should have the opportunity to give them further consideration, by additional hearings if necessary, and to articulate, if it is able to do so, a supporting basis for those determinations. In the meantime, however, we are satisfied that the regulations as a whole, as they now stand, may not be implemented by the carrying out of a death sentence." The ruling may also require the DOC to release additional documents regarding the state's lethal injection procedures to New Jerseyans for a Death Penalty Moratorium, the non-profit organization that filed the original challenge to the DOC's lethal injection procedures. Read the opinion (Feb. 20, 2004).
Utah Governor Signs Bill to End Firing Squad
Governor Olene Walker, who recently stated that it was a "sad commentary" that Utah still had a firing squad, has announced that legislation passed in February 2004 abolishing the practice will be signed into law. While the primary method of execution has been lethal injection, inmates were allowed the option of firing squad. The last execution by firing squad in 1996 in Utah brought scores of media and curiosity seekers to the state. A second bill eliminated executions on Sundays, Mondays, or holidays, in a cost-cutting measure. The last execution to take place in Utah, in 1999, was by lethal injection. (Associated Press, February 21, 2004) On March 15, 2004, Governor Walker signed the legislation into law, to take full effect on May 3, 2004. (Associated Press, March 16, 2004).
Four Executions in Texas and Georgia Stayed, Clemency Recommended for Foreign National in Oklahoma
Four stays were granted for executions that were scheduled to take place this week in Texas and Georgia, and Oklahoma's Pardon and Parole Board unanimously recommended clemency for a foreign national facing execution in January 2004. In Texas, courts ordered three stays of execution. Two of the cases involved challenges to the use of pancuronium bromide as part of the state's lethal injection process. A third case, that of Bobby Lee Hines, was stayed on the basis of a mental retardation claim. Attorneys for Texas death row inmates Billy Frank Vickers and Kevin Lee Zimmerman filed a suit stating that one of the lethal injection drugs, which has been banned by the American Veterinary Medical Association, violates the constitutional protection against cruel and unusual punishment. The Supreme Court issued a stay for Zimmerman just 20 minutes before his scheduled execution. Vickers' execution was put off by the state because of uncertainty of how the courts would rule. (Associated Press, December 11, 2003) Pancuronium bromide is used in 28 states that execute by lethal injection.
In Georgia, just hours before the scheduled execution of Eddie Crawford, the state Supreme Court agreed to hear his appeal to have several pieces of possible blood evidence tested for DNA. Attorneys for Crawford stated that the evidence must be tested based on a new law granting inmates greater access to post-conviction DNA-testing. Oral arguments in the case are expected to take place in February. (Atlanta Journal-Constitution, December 11, 2003).
The Oklahoma Pardon and Parole Board recommended clemency to Hung Thanh Le, a Vietnamese foreign national on the state's death row. The Board voted unanimously to recommend relief after hearing Le's claim that he did not have access to legal help from his embassy after being arrested and accused of murder, and that his original trial attorney failed to consider his client's post traumatic stress disorder as a possible defense. (The Oklahoman, December 10, 2003). See Clemency.
Federal Judge Declares Electrocution Unconstitutional and Ring v. Arizona to be Retroactive
In a decision vacating the death penalty for Nebraska death row inmate Charles Jess Palmer, U.S. District Court Judge Joseph Bataillon declared that electrocution is unconstitutional. Bataillon wrote, "In light of evidence and evolving standards of decency, the court would find that a death penalty sentence imposed on a defendant in a state that provides electrocution as its only method of execution is an unnecessary and wanton infliction of pain." Nebraska is the only state that maintains electrocution as its sole method of execution. Bataillon's ruling also stated that the U.S. Supreme Court's decision in Ring v. Arizona - which held that it is unconstitutional to have a judge, rather than a jury, decide eligibility for a death sentence - is retroactive and applies to Palmer's case. The judge further decried the lengthy period of time Palmer has spent on death row. Palmer remains incarcerated with a sentence of life imprisonment. (Lincoln Journal Star, October 10, 2003) See Ring v. Arizona, and Life Without Parole.
Experts Warn Execution Drug May Mask Suffering
A growing number of medical and legal experts are warning that the chemical pancuronium bromide, a commonly used lethal injection drug, could leave a wide-awake inmate unable to speak or cry out as he slowly suffocates. Advances in medicine have found that the drug, used by executioners to paralyze the skeletal muscles while not affecting the body's brain or nerves, can mask severe suffering. While the American Veterinary Medical Association condemns the use of pancuronium bromide in the euthanasia process because "the animal may perceive pain and distress after it is immobilized," the majority of states that maintain the death penalty continue to incorporate it as the second of three drugs used to execute those on death row. When questioned about what death row inmates would feel if the first short-term anesthesia drug did not function properly and the remaining two drugs, including pancuronium bromide, were administered, Dr. Mark J.S. Heath of Columbia University stated, "It would basically deliver the maximum amount of pain the veins can deliver, which is a lot." (New York Times, October 7, 2003). See also Botched Executions.
Alabama Halts Mandatory Electrocutions
Legislation that changes the primary method of execution in Alabama from the electric chair to lethal injection was signed by Governor Donald Siegelman on April 25. As of July 1, 2002, lethal injection will be used as the method of execution unless an inmate requests the electric chair. Nebraska is now the only state in the country to use electrocution as its sole means of execution. (New York Times, 4/26/02 and Associated Press, 4/26/02)
Georgia Supreme Court Strikes Down Electric Chair
On October 5, 2001, Georgia's highest court held that use of the electric chair was cruel and unusual punishment in violation of the state constitution. In the 4-3 decision, the court stated that electrocution "inflicts purposeless physical violence and needless mutilation that makes no measurable contribution to accepted goals of punishment." The court added:
[W]e hold that death by electrocution, with its specter of excruciating pain and its certainty of cooked brains and blistered bodies, violates the prohibition against cruel and unusual punishment in Art. I, Sec. I, Par. XV of the Georgia Constitution.
Last year, the state passed legislation making lethal injection the method of execution for those convicted after enactment of the statute, but did not authorize the change in method for those convicted before its enactment. With the court's ruling, lethal injection becomes the state's sole method. (Associated Press, 10/5/01)
Currently, 11 states allow the use of the electric chair, but only Alabama and Nebraska use electrocution as their sole method of execution. See also, the "Execution Tapes" recorded by the Georgia Department of Corrections, which narrate the executions of inmates in the electric chair.
The Georgia Supreme Court granted a stay to Ronald Spivey until the court decides whether use of the electric chair constitutes "cruel and unusual punishment." Georgia has not used its electric chair since 1998. The state has since passed legislation to change its method of execution to lethal injection, but the statute only applies to those sentenced after May 1, 2000. In a concurring opinion issued just four hours before Spivey's execution, Justice Sears noted that the Legislature changed the method of execution to lethal injection because electrocution "offends the evolving standards of decency that characterize a mature, civilized society." (Atlanta Journal-Constitution, 3/6/01)
Tennessee has approved the use of lethal injection for those sentenced after January 1, 1999. Current inmates will have a choice between lethal injection and the electric chair.
Kentucky has also voted to give inmates a choice of lethal injection or the electric chair. Those sentenced after March 31, 1998 will be executed by lethal injection.
(Florida's Electric Chair/Doug Magee)
On October 20, 1997, the Florida Supreme Court upheld the constitutionality of the state's use of its electric chair which had caused a fiery execution in March of this year. The vote was 4-3. The dissenting justices wrote: "Execution by electrocution is a spectacle whose time has passed … . Florida's electric chair, by its own track record, has proven itself to be a dinosaur more befitting the laboratory of Baron Frankenstein than the death chamber of Florida State Prison." In 1998, Florida electrocuted 4 people.
The late U.S. Supreme Court Justice, William Brennan, Jr., described electrocutions in his dissent in Glass v. Louisiana (1985):
"Th[e] evidence suggests that death by electrical current is extremely violent and inflicts pain and indignities far beyond the 'mere extinguishment of life.' Witnesses routinely report that, when the switch is thrown, the condemned prisoner 'cringes,' 'leaps,' and 'fights the straps with amazing strength.' 'The hands turn red, then white, and the cords of the neck stand out like steel bands.' The prisoner's limbs, fingers, toes, and face are severely contorted. The force of the electrical current is so powerful that the prisoner's eyeballs sometimes pop out and 'rest on [his] cheeks.' The prisoner often defecates, urinates, and vomits blood and drool."
Brennan questioned whether electrocutions were "nothing less than the contemporary technological equivalent of burning people at the stake."
Upcoming Executions
Dec 26, 2021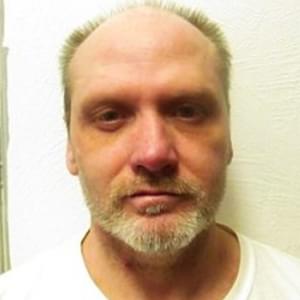 Oklahoma Federal Court Stays Execution of James Coddington