By Maureen O'Hagan
March 31, 2003
Seattle Times

When the state wanted to execute Benjamin Harris, they said he was perfectly sane. When his conviction was overturned, they locked him up for being crazy. And recently, the state considered Harris sane enough to ask him to testify as a prosecution witness in court.

Such is the unusual tale of Benjamin Harris, the only person ever exonerated from Washington's death row.

The catch is he never went free.

In a little-known twist, Harris was taken to Western State Hospital in Lakewood, Pierce County, after his conviction and sentence were overturned. That was after a judge ruled he was mentally competent and a jury ruled he should not be confined. "It's a very interesting case," said Laurie Lola Vollen, a visiting scholar at Berkeley, who's just begun a program to help reintegrate "exonerees" into society.

"It's about using the mental-health card essentially as a tool of the state. They play it when they want to lock him up, and they deny it when they want to execute him." Harris remains at the psychiatric hospital to this day, held for six years in what was supposed to be a 90-day transition program. That makes almost 20 years of continuous confinement.

"In essence, he's still in prison for a crime he never committed," said former state senator Neil Hoff, a Tacoma lawyer who is now representing him. Harris, he said, is neither dangerous nor mentally ill. "They found me competent to be executed," Harris said. "Now they're saying I have all these problems. That's not the way to play the game. It's time to get on with my life."

But prosecutors disagree. Harris is not only responsible for the murder of a Tacoma auto mechanic, he's also grown to be seriously and dangerously mentally ill. And here lies the crux of the problem: Is Benny Harris mentally ill or sane? Is he a killer or an innocent man?

Local character
The murder victim, Jimmie Turner, took two bullets that summer of 1984, one in the head and one in the neck. When his body was found near his garage in Tacoma's Hilltop area, there was talk that he was mixed up in crime and that several people may have wanted him dead. In those days, Harris was a well-known local character who sauntered the streets in a snazzy suit and hat. "That was my trademark," Harris recalled recently. "I was pretty happy-go-lucky back then." Most mornings, he'd stop by the local coffee shop where lawyers and legislators went for breakfast and gossip. "He would shake hands and walk through as if he was running for president," Hoff recalled. Harris, who considered himself a police informant, often bragged about his connections.

After Turner was shot dead, Harris went, unprompted, to a detective he knew and said he wasn't involved. Then he said he would help them solve the case. Based in part on Harris' information, Gregory "Gay Gay" Bonds was charged that July with murder. But soon, the cops turned their attention to their all-too-willing informant. On Aug. 10, Harris was charged with paying Bonds to kill Turner in a murder-for-hire plot. Within 10 weeks, he would be sentenced to death.


A mess of things
Murray Anderson, who died in 1994, was an experienced defense lawyer, but he gave Harris' case the attention of a shoplifting charge, a judge later said. His representation, or lack of it, made a mess of things for both Harris and the state.

From the start, Anderson didn't bother to challenge the prosecutor's decision to seek death, a move that is routine and could very well have been successful, experts now say. His preparation for trial in Pierce County Superior Court was 1 hour and 48 minutes talking to Harris and 12 hours of other work.

Anderson didn't interview most of the people who could be called to testify, speaking to only three of 32 people. And, he didn't contact a single person Harris said could help him. His assistant, Tom Haist, handled some of the key parts of the case, even though he was just six months out of law school.

Anderson later said that his only strategy for trial was this: Harris should confess to shooting Turner. His reasoning was that the state's capital case rested solely on the allegation that Harris paid Bonds to do the crime. Without the murder-for-hire element, it was a run-of-the-mill murder case, not punishable by death. So if Harris said he did the crime, he couldn't be found guilty of paying Bonds to do it and couldn't be sentenced to death. At least, that was the theory.

"Murray forced me to make a confession," Harris said. "It was about as stupid as it can get," said Seattle attorney Allen Ressler, who represented Harris on his appeals. Anderson even put his client on the stand. Harris testified that he and Bonds crept up on Turner that night, and Bonds fired first.

"After Gay Gay shot him, he flipped the gun over to Benny, Old West style, and Benny did him in," Haist recalls of his testimony. "The whole story seemed unlikely." And it was. The police department's forensics showed that one person fired both shots, a fact that didn't come up at trial. In closing arguments, Anderson told the jury that Harris "doesn't have the same moral code as we expect." He also said his client belonged to "a class of men who don't work, carry guns" and "kill people." The jury's decision was swift: guilty. And on Oct. 31, 1984, they sentenced him to death. Bonds went on trial, too, but with a different attorney. He was acquitted.

Appeals dragged on
Harris was sent to death row at the Washington State Penitentiary near Walla Walla, and for 10 years, appeal after appeal was rejected. Twice, Harris came within weeks of execution, but the death warrants were stayed.

As the appeals dragged on, his lawyers began arguing that he was mentally ill. That's because mentally ill people, those who can't understand their circumstances, are not executed in this state. Even from the start, police and others had questioned Harris' mental state.

To this day, Harris holds some ideas that are indisputably, well … odd. He believes, for instance, that the Mafia and the Ku Klux Klan may be linked to Turner's murder and that the trial judge was spotted near the scene of the crime. And there may have been some Cuban conspirators, too.

But over the years the state repeatedly fought the idea that Harris was mentally unstable, first during a hearing to have a guardian appointed and again during a hearing about his competency to be executed. "The state argued at every juncture that he was competent, that he was sane," Ressler said. Then in 1994, Harris' appeals reached the desk of U.S. District Court Judge Robert Bryan. Bryan found that Harris' trial was so flawed that his guilt was in serious doubt. Anderson was to blame.

"The one person in the courtroom who is professionally obligated to display a sense of loyalty and advocacy has described Harris in such a way that left him with little or no credibility, no humanity and no means to be identified as a peer of the jury," Bryan wrote.

Bryan overturned Harris' conviction, ruling he must be retried or set free. Prosecutors were not happy. "This is a man who at one point admitted he killed this person," said Kathleen Proctor, of the Pierce County Prosecutor's Office. It turned out that retrial was out of the question: Key witnesses were either dead, in prison for murder themselves, or simply unwilling to testify. It looked as if Harris was going to go free.

With release looming, the state decided on another tactic: Harris was now mentally ill. To prove it, they used Harris' own arguments — the ones his lawyers made to save him from execution — against him, said John Ladenburg, the Pierce County prosecutor at the time. "The argument the state ended up buying is he had become more and more mentally imbalanced in prison," Ladenburg said. First they tried to convince a judge that Harris was incompetent to understand court proceedings.

When that failed, they tried to get him civilly committed as dangerously mentally ill, but a jury ruled he should not be confined. But the state persisted and in 1997 got a court order sending Harris to Western State. For years, he has been in a program designed as a short-term transition for people readjusting to society.

Free to wander
A well-kept, stout and balding fellow with large round glasses, Harris does not give the initial impression he is seriously mentally ill. He speaks in normal cadence and talks calmly about current events and his case. "Believe me, I would know if I was delusional," he said. "I've seen it (at the hospital). I don't resemble that even slightly." His good behavior means he's earned a hospital job and has long been allowed to leave the grounds during the day. "If he's delusional," Hoff asked, "why would they let him wander around Tacoma?"

Earlier this month, Harris received a subpoena from the Pierce County prosecutor asking him to testify against a nurse charged with molesting a patient at Western State. Recently, Hoff has been threatening to file a lawsuit against the state and the county for wrongfully confining Harris. The threats may have had some effect. At a late-February hearing, officials said they might consider releasing Harris if they could come up with a detailed plan for life on the outside. Hoff says that's good news. Still, he worries. Harris has health problems. He has no place to live. Would a halfway house or group home accept him? How would he pay his way? "I haven't really tried to get him out before because there's no place for him to go," Hoff said.

While Hoff thinks Harris should be freed, he has to concede that his client's life isn't so bad. "You take a man who's been on death row and give him freedom to go to a movie or stroll the grounds, he's reasonably content," Hoff said. "He's like the canary. You put him in a cage for 10 years and then open the cage, the bird will fly right back in there."
Articles
Aug 12, 2020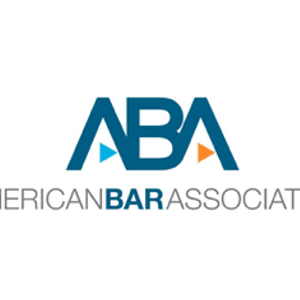 New Resources: Capital Punishment and the State of Criminal Justice
2020
Washington
Feb 12, 2020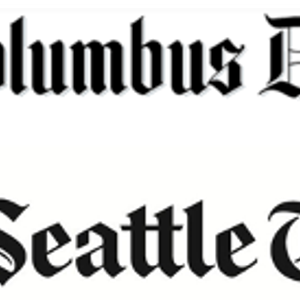 Major Newspapers in Ohio, Washington Editorialize in Favor of Death Penalty Repeal