The former death row inmate contends the state violated his civil rights by withholding evidence

Joseph Neff, Staff Writer
May 3, 2005
The News and Observer
Former death row inmate Alan Gell on Monday sued five state prosecutors and investigators in federal court, charging that they violated his civil rights by withholding helpful evidence from him at his 1998 trial.
"Gell's ordeal was not an accident," the complaint says. "It resulted from the concerted effort of veteran law enforcement officers of the North Carolina State Bureau of Investigation … as well as prosecutors from the elite Special Prosecutions Unit of the North Carolina Attorney General's office."
The lawsuit names SBI agent Dwight Ransome; former Aulander Police Chief Gordon Godwin; David Hoke and Debra Graves, former prosecutors in the Attorney General's Office; and William Ferrell, Hoke and Graves' supervisor at the time.
Gell spent nine years behind bars, half of it on death row, for murder in the 1995 death of Allen Ray Jenkins, a retired truck driver in the small town of Aulander in Bertie County. A judge ordered a new trial for Gell in 2002 because the prosecutors had withheld evidence favorable to Gell. That evidence included statements from witnesses who saw the victim alive while Gell was in jail on a theft charge and a taped phone conversation of the state's two star witnesses saying they had to "make up a story" for investigators.
A Bertie County jury quickly acquitted Gell at a trial in February 2004.
"To this day, no one from the state has apologized or made any amends for what was done to me," Gell said Monday. "Maybe I'll find out who abused their powers. Right now everyone is standing in a circle and pointing their fingers at each other."
The complaint charges that Hoke, Graves, Ransome and Godwin acted together to ensure Gell's false arrest, unfair trial and wrongful conviction by ignoring a judge's order to give Gell's attorneys witness statements that pointed to Gell's innocence. It alleges that the four ignored evidence that didn't fit their case and fabricated evidence when Ransome and Godwin re-interviewed eight other witnesses who had seen the victim alive while Gell was in jail.
"Ransome's and Godwin's primary goal in these 'reinterviews' was not legitimate investigation to determine the truth, but rather to 'undo' the witnesses' initial exculpatory statements and to replace them with false statements and/or memories that would be consistent with the prosecution's theory against Gell," the complaint said.
Gell has not requested a pardon from Gov. Mike Easley, who was attorney general when his office prosecuted Gell.
Gell has retained an aggressive legal team to press his case. David Rudolf of Chapel Hill is most recently known for his defense of Durham novelist Mike Peterson, who was convicted of murder. Barry Scheck is a founder of the Innocence Project in New York City and was one of O.J. Simpson's defense attorneys.
Most lawyers in the field predict the case will be defended vigorously and could take years to get to trial.
"Most people don't take kindly to charges that they violated someone's constitutional rights, particularly in a high-profile case like this," said Mark Davis, a Raleigh lawyer who specializes in defending civil rights lawsuits.
Hoke and Graves, like all prosecutors, are protected by absolute immunity. Courts have established this immunity so a district attorney can't be sued for bringing a weak case or simply making a mistake.
"Absolute immunity may not apply if the prosecutor acted with malice or intent to harm, but shy of that, it is hard to get around," said Rick Glazier, a Fayetteville lawyer who has filed several civil rights lawsuits.
In past cases, plaintiffs such as Gell have been more successful in suing police officers or investigators, who enjoy what is known as "qualified immunity." That means the police officers can be held liable if they did something that a reasonably informed officer would have known was illegal or unconstitutional.
None of the defendants could be reached for comment Monday afternoon. Noelle Talley, a spokeswoman for Attorney General Roy Cooper, said her office had not yet seen the complaint and could not comment.
Staff writer Joseph Neff can be reached at 829-4516 or [email protected].
North Carolina
Jan 26, 2023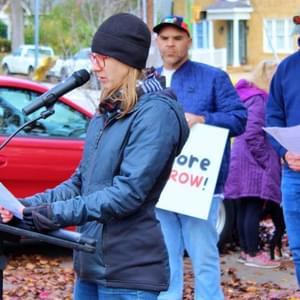 Family Members of Murder Victims Call on North Carolina, Nevada to Commute States' Death Rows
North Carolina
Sep 23, 2022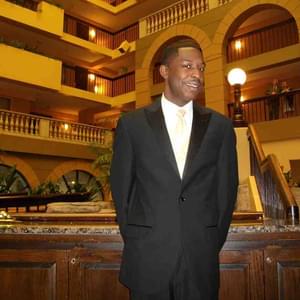 North Carolina
ACLU

Challenges Death Qualification of Jurors as Racially and Sexually Discriminatory
North Carolina
Jul 13, 2022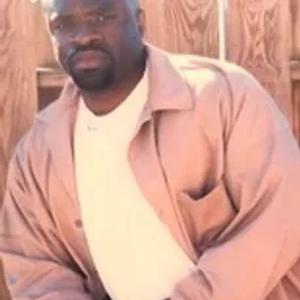 Marcus Robinson Remembered for Pioneering Racial Justice Case