Illinois Governor Pardons Four Death Row Inmates
Illinois Governor George Ryan today granted four pardons to death row inmates whose convictions he said are part of the state's failed justice system and "shameful scorecard" of wrongful convictions. Pardoned today were Aaron Patterson, Madison Hobley, Leroy Orange, and Stanley Howard. Action on these four cases affects the underlying convictions and should be distinguished from commutations of death sentences, which may still occur for a larger number of inmates. The pardons were the result of lengthy investigations revealing egregious abuse of the defendants' rights, including torture during interrogation. The decision was announced during Ryan's speech at the DePaul University College of Law. It is likely that Ryan will announce decisions on death sentences resulting from his on-going review of clemency petitions filed on behalf of every death row inmate in the state in a speech scheduled for Saturday. See DPIC's Press Release.
Judge Overturns Central Park Jogger Convictions
New York State Supreme Court Justice Charles Tejada vacated the convictions of five men who were wrongfully convicted of the 1989 Central Park jogger attack after the Manhattan District Attorney recommended dropping charges. (See below) The men, ages 14-16 at the time of the crime, spent years in jail for the crime before DNA evidence in the case confirmed that the rape was committed by another man. (Associated Press, December 19, 2002).
FBI Says State's Top Scientist Misidentified Evidence in Wrongful Conviction Case
A recently released FBI report disclosed that Arnold Melnikoff, a forensic scientist who served as the director of Montana's state crime laboratory for nearly two decades, misidentified critical hair evidence in the state's (non-death penalty) case against Jimmy Ray Bromgard. The report was issued after DNA testing cleared Bromgard, who had spent 15 years in jail for the crime. "This conceivably will be the biggest crime lab scandal in the country," said Peter Neufeld of the Innocence Project at the Benjamin N. Cardoza School of Law in New York City. "He was the top guy in the state." For the past 13 years, Melnikoff has also worked as a forensic scientist for the Washington State Police. Authorities in both Washington and Montana are reviewing cases in which he provided forensic analysis. (New York Times, December 19, 2002).
Ryan Pardons Three Wrongfully Convicted Men
During a speech before the University of Illinois College of Law, Illinois Governor George Ryan announced the pardon of three men who had been wrongfully convicted of murder and were later exonerated. Ryan granted the pardons to two of the state's 13 death row exonerees, Rolando Cruz and Gary Gauger, and to Steven Linscott. Cruz and Gauger were among the cases of innocence that prompted Ryan to declare a moratorium on executions in the state. Ryan is currently considering clemency requests filed on behalf of more than 150 death row inmates in the state, and he is expected to act on the requests before leaving office in January. (Associated Press, December 19, 2002). See also, clemency.
"Dead Man Walking" Relay Delivers Message to Ryan
For 14 hours on Monday, December 16th, death row exonerees joined proponents of capital punishment reform to complete one-mile relay segments in a "Dead Man Walking" journey from the Statesville Correctional Center's execution house to the State of Illinois Building in Chicago. As participants completed their portion of the journey, they passed on a plea for Governor George Ryan to grant the clemency requests filed on behalf of every death row prisoner in the state. "These people are literally walking proof that the effort to divide people into guilty and innocent, problem cases and non-problem cases, doesn't typically work," said event organizer Larry Marshall of Northwestern University's Center on Wrongful Convictions. Later in the day, Ryan joined many of the exonerees for the Chicago premiere of "The Exonerated," where he was presented with the letter by Marshall and actor Richard Dreyfuss. Ryan is expected to act on the commutation requests prior to leaving office in January. (New York Times, December 17, 2002). See also, Illinois Commission on Capital Punishment., and Photos from the Event.
National Gathering of Exonerees Features Plea for Clemency
As Illinois Governor George Ryan considers the clemency requests of more than 150 death row inmates, death row exonerees from across the nation urged him to grant the commutations in order to prevent the possible execution of an innocent person on death row. The former death row inmates were gathered at Northwestern University in the country's largest assembly ever of exonerated death row prisoners and prominent advocates for capital punishment reform. The event featured 40 of the nation's 102 death row exonerees, many of whom shared their personal stories and asked Ryan to prevent a similar tragedy from happening again in Illinois. "Others just like us remain on death row today, still waiting for the miracle to come," said Kirk Bloodsworth, the nation's first DNA exoneree from death row. On Monday, the exonerees will present Governor Ryan with a letter supporting the commutations. (Associated Press, December 15, 2002). See also, Northwestern University's Press Release, and Photos from the Event.
Death Row Inmate Granted New Trial; Critical Evidence Withheld
A Bertie County, North Carolina judge has thrown out the 1998 murder conviction of death row inmate Alan Gell and has ordered a new trial because prosecutors withheld important evidence that could have been used to exonerate Gell at his trial. The ruling was the first in which a state Superior Court judge has overturned a death sentence after only hearing arguments from lawyers. Among the evidence not revealed was a secretly taped 1995 telephone conversation in which the prosecution's star witness said she "had to make up a story" about the murder. Assistant Attorney General Steven Bryant admitted that the state should have turned over the exculpatory evidence. Gell has always maintained his innocence, and his case was recently the subject of a four-part News & Observer series. Prosecutors must now determine whether they will retry Gell or drop the charges against him. (News & Observer, December 10, 2002)
Former Judges Urge Illinois Governor to Consider Death Row Commutations
A group of twenty-one former state and federal judges released a letter to Illinois Governor George Ryan, suggesting that he use his clemency power to commute the sentences of death row inmates in the state. The letter states:
We believe it would be appropriate to commute to life without parole all death sentences in which the system's failings raise doubts about the fairness and accuracy of either the conviction or sentence. We respectfully urge you to remain open to recognizing that the systemic flaws in the Illinois capital punishment process may be of such magnitude that they affected all death sentences.
The letter cites specific flaws in the death penalty system, including coerced confessions, unreliable testimony from jailhouse informants and purported accomplices, inexperienced and unqualified defense counsel, and confusing jury instructions. The judges include Abner J. Mikva, former U.S. Court of Appeals Chief Justice and White House Counsel, and Moses Harrison, former Chief Justice of the Illinois Supreme Court. (US Newswire, December 1, 2002 and New York Times, December 2, 2002)
Governor Ryan declared a moratorium on the state's death penalty in January 2000 after 13 innocent inmates were released from death row. Ryan also appointed a Commission on Capital Punishment to closely examine the state's death penalty. The Commission recommended over 80 reforms and suggested that these reforms be taken into consideration by Governor Ryan when making decisions regarding clemency. See also, Illinois Commission on Capital Punishment.
Attorneys Recommend Ryan Exercise Clemency Power
More than 650 Illinois attorneys have signed an open letter to Governor George Ryan urging him to grant the clemency requests of death row inmates in the state who were convicted under a system that Ryan has acknowledged is flawed. The open letter from partners at some of the state's most highly-regarded firms and defense attorneys urged Governor Ryan to take steps that will prevent unjust executions of death row inmates. It noted: "A system, like the Illinois death penalty system, that cannot reliably distinguish the guilty from the innocent surely cannot be entrusted to fairly and justly make the profoundly difficult decision whether a particular defendant is deserving of the ultimate punishment." Ryan is currently considering clemency requests made by nearly 160 inmates on the state's death row. (Chicago Tribune, November 19, 2002) See, Illinois Commission on Capital Punishment..
Newsday Studies Wrongful Convictions in New York
A recent examination by Newsday of inmates in New York City who had been wrongly convicted of murder found that the typical case involved a young, poor, black or Hispanic man with a minor criminal record, convicted on the word of a single eyewitness whose testimony was often recanted or discredited. At least 13 men convicted in 11 New York City murder cases have had their convictions overturned since 1998 according to Newsday. These wrongfully convicted men, most of whom were fully exonerated, served a total of 162 years in prison. (Newsday, December 8, 2002)
Case that Spurred Calls for the Death Penalty in New York to be Overturned
When news broke about the Central Park jogger attack in 1989, Donald Trump took out full page ads calling for a reinstatement of New York's death penalty. Now, seven years after that state brought back capital punishment, prosecutors have moved to dismiss all charges against the five young black men (ages 14-16 at the time of the crime) who had been convicted of the crime. An 11-month examination of DNA evidence in the case confirmed that the rape was instead committed by Matias Reyes, a murderer and serial rapist who confessed last January that he alone had attacked the jogger. In a report submitted to a State Supreme Court judge, the Manhattan District Attorney's Office acknowledged that "there is a probability that the new evidence, had it been available to the juries, would have resulted in verdicts more favorable to the defendants… ." The charges against the five men are expected to be dismissed this month. (Washington Post and New York Times, December 6, 2002).
North Carolina Commission Created to Investigate Wrongful Convictions
North Carolina Supreme Court Chief Justice I. Beverly Lake, Jr. convened a group of the state's top legal authorities to review how innocent men and women are convicted and how to help free them. The newly created group will consider ways to improve criminal investigations and trial procedures. Tentatively called the North Carolina Actual Innocence Commission, the group will also consider a review for claims of innocence beyond the normal appeals process. Justice Lake said possible reforms could include making suspect lineups and photo identifications more accurate and giving juries more information about witnesses who are testifying against the defendant in exchange for leniency from prosecutors. The Commission includes Attorney General Roy Cooper, prominent law professors, several judges, and law enforcement officials from around the state. Cooper said he thinks the current system works well, but supports improvement efforts. "If an innocent person is in prison, then the guilty criminal is still out on the street doing harm," he said. "One thing we all agree on is that we're interested in finding the truth. I believe that there are a number of things we can do on the front end to make our investigations more thorough, to make sure that we convict the guilty and not convict the innocent." (Newsobserver.com, November 27, 2002)
Prosecutor-initiated DNA Testing Clears Minnesota Man
After 17 years, the rape conviction of Minnesota prisoner David Brian Sutherlin was dismissed after DNA evidence revealed his innocence. Sutherlin's case is believed to be the nation's first exoneration by DNA testing initiated by a prosecutor. "I'm not proud that we goofed, but I'm proud that we welcomed the light to be shone on our prior cases, that we were willing to use DNA evidence to possibly disturb convictions we'd obtained," said Ramsey County attorney Susan Gaertner. (New York Times, November 14, 2002). States have not always been willing to let the light shine on their death penalty cases. Recently, a Virginia Court rejected an appeal requesting new DNA tests on evidence from Roger Keith Coleman's trial. Coleman was executed in 1992 despite doubts about his guilt.
Another Man Freed After DNA Testing
After spending 20 years in prison for rape, Bernard Webster of Baltimore County became the first inmate to be exonerated under Maryland's new DNA law. According to the Innocence Project at the Benjamin N. Cardozo School of Law in New York City, Webster is the 115th person nationwide to have his conviction overturned by DNA evidence. Noting that Webster's case had been prosecuted in the county with the most death penalty sentences in the state, Maryland public defender Cynthia Boersma said, "Baltimore County is responsible for Maryland's death row population. Here you have a case where things worked as they're intended to work, and they still got the wrong guy. There are implications as to whether we can trust the way the death penalty works." Webster had little training in prison and was never granted parole, in part, because he refused to admit his guilt. He may not be entitled to any compensation from the state. (Associated Press, November 7, 2002). Review Maryland's DNA legislation.
Virginia Court Refuses DNA Re-Testing
The Virginia Supreme Court has rejected the appeal of media outlets requesting new DNA tests on evidence from Roger Keith Coleman's trial. Coleman was executed in 1992 despite doubts about his guilt. The Boston Globe, Washington Post, Richmond Times-Dispatch, Virginian-Pilot, and Centurion Ministries - a charitable organization that investigates wrongful conviction claims - filed the claim asking that biological evidence in the case be analyzed with modern techniques. In its unanimous ruling, the court said, "Certainly, the right to test evidence in a criminal case has not been historically extended to the press and the general public." Virginia courts have never allowed DNA testing on evidence in a case where the convicted person has been executed. (Associated Press, October 31, 2002).
Possible Innocence: Judge Grants New Trial to Florida Man, Decries Prosecutorial Misconduct
Criticizing the prosecutor for his "habit of failing to turn over exculpatory and impeachment evidence," a federal judge recently granted a new trial to Florida death row inmate Billy Kelley. Kelley's first trial ended in a mistrial in 1984. Jurors in Kelley's second trial were not made aware of an immunity deal given to the state's key witness. When the jurors asked if the witness had anything to gain by testifying against Kelley, they were falsely told by the prosecutor that he "had nothing to gain by his testimony." The jury then convicted Kelley of first degree murder and he was sentenced to death. Now, if the state drops charges, he will go free. Constitutional law expert Laurence Tribe of Harvard Law School assisted with Kelley's appeal. (Miami Herald, September 20, 2002).
Mississippi Death Row Inmate May Be Cleared by DNA Evidence
For the first time in Mississippi, a death row inmate has been granted a new trial based on DNA evidence. DNA samples in the case of Kennedy Brewer, who was convicted in 1995 of the murder of his live-in girlfriend's young daughter, were tested last May and the tests determined that the samples did not match those taken from Brewer, but instead contained the DNA of two unknown suspects. District Attorney Forrest Allgood reopened the investigation into the case after the DNA results were released and noted, "If you follow the law on newly discovered evidence, it would be possibly something that could change the jury's verdict." The new trial is set to start in February 2003. (Clarion-Ledger, September 11, 2002).
Michigan Man Exonerated by DNA; Judge Wanted Him Sentenced to Death
After nearly two decades in prison, Michigan inmate Eddie Joe Lloyd has been exonerated by DNA evidence. Lloyd, a paranoid schizophrenic who falsely confessed to the murder of Michelle Jackson, was in a mental hospital at the time of his false confession. He maintains that the confession, developed in cooperation with the police, was intended as a ruse to smoke out the real killer. In a hearing to request Lloyd's release from prison, both his attorneys and prosecutors presented the exculpatory DNA evidence to the same judge who sentenced Lloyd to life in prison. At that 1985 sentencing, the judge lamented Michigan's lack of the death penalty, stating:
The sentence the statute requires is inadequate. I feel like the court's hands are tied. I cannot impose the sentence the facts call for in this matter. The only justifiable sentence I would say that I could impose would be termination by extreme constriction.
During the hearing on August 26, Lloyd's conviction was overturned and he was released from prison. There have been 110 inmates from across the nation exonerated by DNA evidence, including 12 death row inmates. (The Innocence Project, Associated Press and New York Times, August 26, 2002)
Another Innocent Defendant Released From Death Row: Kentucky Acquits Juvenile, Nation's 102nd Mistake
Larry Osborne became the nation's 102nd exonerated death row inmate since 1973 when he was acquitted of all charges and freed on August 1 in Kentucky. The Kentucky Supreme Court reversed his conviction because the trial court allowed inadmissible hearsay testimony from a witness, Joe Reid. [Commonwealth v. Osborne, 43 S.W.2d 234 (Ky. 2001)] Reid passed away prior to the original trial and, therefore, could not face cross-examination. Osborne was sentenced to death in 1999 following his conviction for the murder of two elderly victims in Whitley County, Ky. Osborne was only 17 at the time of the crime. He is the fourth exonerated death row inmate in the nation this year. See Louisville Courier-Journal, August 2, 2002. Read DPIC's Press Release.
Basis of Judge Rakoff's Ruling on the Death Penalty
The ruling by a federal judge in New York that the death penalty is unconstitutional received wide national coverage and support. In his decision Judge Jed Rakoff noted: "In brief, the Court found that the best available evidence indicates that, on the one hand, innocent people are sentenced to death with materially greater frequency than was previously supposed and that, on the other hand, convincing proof of their innocence often does not emerge until long after their convictions. It is therefore fully foreseeable that in enforcing the death penalty, a meaningful number of innocent people will be executed who otherwise would eventually be able to prove their innocence." To draw his conclusions, Rakoff used information compiled by a number of national researchers and experts, including the Death Penalty Information Center's innocence data. In his decision, he noted that DPIC's innocence list is based on "reasonably strict and objective standards in listing and describing the data and summaries that appear on its website." Read the ruling. See also, DPIC's Press Release.
Judge Declares Federal Death Penalty Unconstitutional
Federal District Court Judge Jed Rakoff has ruled that the federal death penalty is unconstitutional, and it can not be sought in the case before him, U.S. v. Quinones, because the demonstrated risk of executing an innocent person is too great and violates substantive due process. Read the ruling.
Judge Rakoff said previously that he was ready to declare the federal death penalty unconstitutional on the ground that innocent people are being sentenced to death "with a frequency far greater than previously supposed." In an order regarding the death penalty eligibility of the two men facing capital charges, Rakoff wrote:
We now know, in a way almost unthinkable even a decade ago, that our system of criminal justice, for all its protections, is sufficiently fallible. That innocent people are convicted of capital crimes with some frequency. Fortunately, as DNA testing illustrates, scientific developments and other innovative measures (including some not yet even known) may enable us not only to prevent future mistakes but also to rectify past ones by releasing wrongfully-convicted persons – but only if such persons are still alive to be released. If, instead, we sanction execution, with full recognition that the probably result will be the state sponsored death of a meaningful number of innocent people, have we not thereby deprived these people of the process that is their due?
If the court were compelled to decide the issue today, it would… grant the defendants' motion to dismiss all death penalty aspects of this case on the ground that the federal death penalty statute is unconstitutional.
Judge Rakoff is giving federal prosecutors an opportunity to present arguments on the subject before he issues his final ruling in late May. (U.S. v. Quinones, 2002 U.S. Dist. Lexis 7320). Read the Opinion.
Texas Demands Child Support Payment from Exonerated Death Row Inmate
Despite the fact that Clarence Brandley was wrongfully held on Texas's death row for 9 years, the state is requiring him to pay child support for that time. While Brandley's children are now adults, Texas is demanding that his employer deduct weekly child support back-payments from his salary for the next five years. The Texas Attorney General's Office child support division claims that the "special circumstances" of Brandley's wrongful conviction do not supersede his obligation to make the payments, which were current when he was arrested for murder more than 20 years ago. Brandley's conviction was thrown out when State District Judge Perry Picket said that in his 30 years on the bench, "no case has presented a more shocking scenario of the effects of racial prejudice, perjured testimony, witness intimidation (and) an investigation the outcome of which was predetermined." (Amarillo Globe-News, April 28, 2002).
Inmate Facing Execution May Be Innocent
A recent editorial in the St. Louis Post-Dispatch urged clemency for a Missouri death row inmate who may be innocent:
Gov. Bob Holden has on his desk a pardon application from one of several Missouri death row inmates who have strong cases of wrongful conviction. He is Joseph Amrine, who has spent 16 years on death row for a prison murder. All of the key evidence against him has been refuted or recanted. Yet Amrine's date with the executioner is approaching. Amrine's case illustrates the same serious flaws that led to the wrongful convictions of 13 men in Illinois: no physical evidence; self-interested witnesses; alleged misconduct by investigators; poor defense lawyers and an appeals process stacked against defendants.
Mr. Holden should spare Amrine's life and order an inquiry into other cases of wrongful conviction on death row. Then he should go one further step – the courageous step Gov. George Ryan took – and suspend the death penalty while a commission studies the system's failures.
(St. Louis Post-Dispatch, editorial, 4/23/02). Amrine was convicted on the testimony of three other inmates, one of whom was first suspected of the killing. When questioned about the murder, all three inmates gave different accounts of what happened. In addition, all three have since retracted their testimony, saying they gave it only under heavy pressure from prison authorities in exchange for easier living conditions and eventual parole. (Independent.co.uk, 4/13/02).
Virginia Supreme Court to Consider Media's Request for DNA Testing
The Virginia Supreme Court will hear two cases to related to the state attorney general's decision to refuse post-execution DNA testing in the case of Roger Keith Coleman. Coleman was executed in 1992 and various organizations have sought access to DNA from the case that might prove his innocence. Challenges have been filed by The Virginian-Pilot, in conjunction with The Washington Post, The Boston Globe, and The Richmond Times-Dispatch, along with Centurion Ministries, a New Jersey organization that investigates innocence claims. While post-execution DNA testing in capital cases has occurred in Georgia and is currently under consideration in other states, Virginia courts have never allowed such testing. (The Virginian- Pilot, April 29, 2002)
Federal Judge Asserts Constitutional Right to DNA Testing
Fourth Circuit Court of Appeals Judge Michael Luttig recently stated in an opinion that post-conviction DNA testing for inmates is a constitutional right. Chief Judge Harvie Wilkinson III also wrote that inmates should be allowed access to such testing, perhaps through legislation. Wilkinson and Luttig are among the nation's most conservative judges and have both been mentioned as possible choices as Bush appointees to the U.S. Supreme Court, should a vacancy in the Court arise. The opinions were written in the case of James Harvey, a man serving a 40-year prison term for a sexual assault for which he maintains his innocence. A federal panel rejected his request for DNA testing, and the full court was reconsidering the request. Although the court did not grant a rehearing, both Luttig and Wilkinson wrote opinions stating that Harvey should be given access to DNA testing. "Our system of justice … is capable of producing erroneous determinations of both guilt and innocence," Luttig wrote. "A right of access to evidence for tests which … could prove beyond any doubt that the individual in fact did not commit the crime, is constitutionally required, I believe, as a matter of basic fairness." Currently, over 100 people have been exonerated by DNA testing, 11 of whom were sentenced to death. (Washington Post, 3/29/02) See also, New Voices.
Texas High Court Overturns Death Row Inmate's Conviction Because Prosecutors Withheld Information
In a unanimous decision, the Texas Court of Criminal Appeals overturned death row inmate Damon Richardson's 1987 murder conviction. The court ruled that prosecutors failed to disclose evidence that would have "severely undermined" the credibility of the prosecution's main witness, Anita Hanson. At trial, prosecutors relied heavily on the testimony of Hanson, who was given immunity. In its opinion, the court noted that Hanson gave seven different accounts of the killings in her testimony. In addition, prosecutors failed to turn over to the defense the diary of a Lubbock policewoman who guarded Hanson. The diary also undermined Hanson's credibility. "Applicant's trial counsel did impeach Ms. Hanson's testimony in other ways, but nothing that applicant's attorney presented at trial could compare with a parade of six law enforcement officers testifying that, in their opinion, Ms. Hanson was not a credible witness and not worthy of belief under oath," said the court. (Lubbock Avalanche-Journal, 3/14/02) See also, DPIC report Killing Justice. (Update: Richardson pleaded no contest to one count of murder and the judge credited him with time served. He may be paroled, pending consideration of an unrelated conviction. Source: KLBK News, Aug. 3, 2005).
Federal Court Overturns Death Penalty Conviction Because Prosecutors Withheld Crucial Evidence
On February 25, the U.S. 9th Circuit Court of Appeals overturned Gary Benn's 1988 Washington state conviction and death sentence. The court held that prosecutors improperly failed to disclose information about a jailhouse informant who testified against Benn. The defense was never told that the credibility of the informant, Roy Patrick, was so suspect that some detectives had written a formal memo stating that he could not be used any more because he would not abide by department rules.
Judge Stephen Reinhardt, writing for the court, stated: "The defense was also not informed that Patrick had broken into the evidence room of the California Bureau of Narcotics while he was working as an informant and had stolen drugs that the police had previously seized. Nor was the defense told that, as a result of his offense, Patrick was charged with burglary and numerous counts of obstruction of justice and ultimately pled guilty to burglary."
In his concurring opinion in the case, Judge Trott, a former state and federal prosecutor appointed to the bench by President Reagan, stated: "The law and truth-seeking mission of our criminal justice system, which promise and demand a fair trial whatever the charge, are utterly undermined by such prosecutorial duplicity. Such reprehensible conduct shames our judicial system." (Los Angeles Times, 2/27/02)
Innocence Project Announces 100th DNA Exoneration
There have been 99 people exonerated and freed from death row since 1973. Coincidentally, there has also been a growing number of people freed from prison as a result of DNA testing. The number of inmates freed because of DNA testing has now reached 100, with the release of Larry Mayes from prison in Indiana. "This DNA revolution," said Peter Neufeld, co-founder of the Innocence Project at Benjamin Cardozo Law School, "it's made clear our criminal justice system is not as reliable as we always thought it was." Mayes spent 21 years in prison before the Innocence Project secured his release. (Associated Press, 1/17/02) For more information on Larry Mayes' case, see the Innocence Project's Web page on the case. See also the Innocence Project's Press Release and the Justice Project's Statement.
The 100th exoneration from death row will likely occur in the next new few months. Of the 99 wrongly convicted inmates released from death row, DNA testing played a substantial role in the exoneration of 11 of the defendants
Florida Inmate Becomes 99th Death Row Exoneration
Prosecutors in Florida have announced their decision to drop all the charges against Juan Roberto Melendez, a man who spent 18 years on Florida's death row. Melendez was sentenced to death in 1984 for the murder of Delbert Baker. In December 2001, Florida Circuit Court Judge Barbara Fleischer overturned Melendez's capital murder conviction after determining that prosecutors in his original trial withheld critical evidence. The judge noted that no physical evidence linked Melendez to the crime. At trial, the state had used the testimony of two witnesses whose credibility was later challenged with new evidence. (Associated Press, 12/5/01) Following the reversal of Melendez's conviction, prosecutors decided not to retry the case. (Associated Press, 1/3/02)
Melendez is the 99th person to be exonerated from death row since 1973, and the 22nd person to be freed from Florida — more than any other state. See DPIC's Press Release about the case.
Innocence
Oct 12, 2023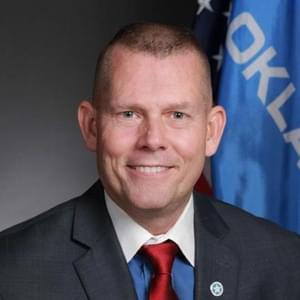 Republican-Led State Legislative Committee Considers Death Penalty Moratorium in Oklahoma
Innocence
Sep 27, 2023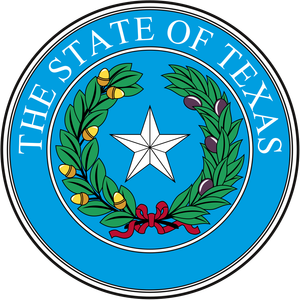 Former Texas Death Row Prisoner Clinton Young Sues Prosecutor for Misconduct