Former Death Row Inmate Awarded $2.2 Million Wrongful Conviction Settlement
The Chicago City Council finance committee quickly approved a $2.2 million wrongful conviction settlement for former death row inmate Ronald Jones. "I think it is a good deal for the city," said Chicago Alderman William Beavers, indicating that he and other aldermen breathed a sigh of relief that the city will get off so cheaply in its settlement with Jones, who was coerced into a confession to a 1985 rape and murder that he did not commit. Jones spent 14 years on Illinois's death row before DNA tests excluded him as the perpetrator. Former Illinois Governor George Ryan pardoned Jones in 2000. (Chicago Tribune, December 16, 2003) See Costs.
DNA Test Casts Doubt on Death Sentence of Indiana Man
After 16 years on death row, Darnell Williams was 3 days from execution when then Governor Frank O'Bannon issued a reprieve to allow the genetic testing of droplets of blood found on Williams' shorts after the shooting. Recently released test results support Williams' claim that he wasn't present when a Gary, Indiana couple was fatally shot 17 years ago. Thomas Vanes, the prosecutor at Williams' 1986 trial, now says that Williams should not be executed. He said, "I agree now that this is not a death penalty case." (Indianapolis Star, December 13, 2003).
PA Man Cleared by DNA Evidence—2003 Is Record-Tying Year for Exonerations
On December 9, 2003, Nicholas James Yarris of Pennsylvania became the 10th person to be exonerated from death row in 2003, equalling the most exonerations in a single year since the death penalty was reinstated. He is the nation's 112th death row exoneree. Yarris's conviction was initially overturned when three DNA tests of the forensic trial evidence excluded him. His exoneration became final when Delaware County prosecutors announced that they were dropping all charges against him. In July, attorneys for Yarris announced that DNA tests excluded him from the rape and murder for which he was convicted. Yarris, 41, has spent 21 years on Pennsylvania's death row, and has always maintained his innocence. Yarris is Pennsylvania's fifth death row exoneree since 1986, and he is the first person in the state to be freed based on DNA evidence. The state has executed three people since it reenacted the death penalty in 1974. The 10 death row exonerations in the U.S. in 2003 equals the highest number since 1973, when states began enacting new death penalty laws. Ten inmates were also freed in 1987. Of the 112 exonerations, 13 have been as a result of DNA evidence. Read DPIC's Press Release.
North Carolina Poll Reveals Support for Moratorium on Executions
An Elon University Institute for Politics and Public Affairs poll of North Carolinians found that 41% support a proposed 2-year moratorium on executions to allow time to examine problems that could result in the execution of an innocent person. Although 62% of those surveyed said they support the death penalty, only 38% opposed a moratorium and the remaining 21% of respondents were undecided. The North Carolina Senate passed a moratorium measure in 2003, and the House is expected to take up the same legislation when it reconvenes in 2004. (WRAL news, November 23, 2003) See Public Opinion.
Report Reveals F.B.I. Allowed Death Sentences for Innocent Men
According to a report by the U.S. House Committee on Government Reform, an F.B.I. policy to protect Boston informants who were known murderers resulted in the Bureau allowing at least two innocent men to be sent to death row. Investigators noted that the policy "must be considered one of the greatest failures in the history of federal law enforcement" and had "disastrous consequences." According to the report, the F.B.I. was so intent on protecting guilty informants that it passed up opportunities to try them for murder. On at least one occasion, this policy resulted in the Bureau knowingly allowing four men who had nothing to do with a killing to be tried and convicted of the crime. Two of the men were sentenced to life in prison and two were sentenced to death. Two of the four men died in jail, and the remaining two had their sentences commuted and were freed after serving 30 years behind bars. (New York Times, November 21, 2003) See Federal Death Penalty.
ACLU Report Finds Virginia's Death Penalty Riddled With Flaws, Recommends Reforms
In a report examining Virginia's death penalty system, the American Civil Liberties Union (ACLU) has urged the state to enact a moratorium on executions until its flawed capital punishment system is reformed. The report, "Broken Justice: The Death Penalty in Virginia," reviews issues such as the quality of defense counsel, prosecutorial misconduct, racial bias, innocence, and the execution of those with mental retardation and juvenile offenders. The findings, which were endorsed by a coalition of civic organizations in Virginia, led the ACLU to propose nine key reforms to improve systemic fairness. Among the recommendations were elimination of Virginia's 21-day rule, keeping detailed statistics on all potential capital crimes, and having the Virginia Supreme Court record and publish all examples of prosecutorial misconduct. (Associated Press, November 13, 2003). Read the report. See Virginia.
Pardons Could Result From Destruction of Houston Lab DNA Evidence
Evidence from a capital murder case and seven other cases tested for DNA by the Houston Police Department's crime lab have been destroyed. The District Attorney's office said that it may have to ask for pardons in these cases if the defendants were convicted largely on the weight of DNA evidence. "We're going to have to alert the judges and the defense attorneys and evaluate each case to see what we have got to support the conviction without the DNA. If DNA played a large role, I may be writing the governor about more pardons," said District Attorney Chuck Rosenthal. The eight cases in question are among 21 feared missing by prosecutors and police who are attempting to retest nearly 400 cases originally analyzed by the HPD crime lab's DNA division. The department's poor laboratory conditions and careless practices have been the focus of widespread criticism and led the Houston Police Department to shut down its DNA division in December 2002. (Houston Chronicle, November 5, 2003)
House Overwhelmingly Passes DNA Bill That Includes The Innocence Protection Act
By a vote of 357-67, the U.S. House of Representatives passed legislation designating $25 million in funding over five years for DNA testing that could help prove the innocence of some death row inmates. The bill also provides funding for states to improve the quality of legal representation for those facing capital charges. The bipartisan-supported bill, entitled The Advancing Justice Through DNA Technology Act of 2003 (H.R. 3214), includes a comprehensive package of programs that provides over $1 billion over the next five years to assist Federal and State authorities in solving crimes and protecting the innocent. The U.S. Senate is considering a similar measure. (Associated Press, November 5, 2003)
North Carolina Newspaper Series Reveals Prosecutorial Misconduct in Death Penalty Cases
A Charlotte (North Carolina) News & Observer investigative series about the death penalty found that prosecutorial misconduct led to a number of North Carolina capital convictions being overturned, and that more cases are currently under review due to questions of improper behavior by the state. The series noted that prosecutors who have withheld evidence often receive no significant punishment. Among the cases highlighted in the report were the following:
Alan Gell was sentenced to death in 1998. Four years later, a Superior Court judge ruled that the state Attorney General's Office withheld witness statements indicating that Gell could not have committed the murder because he was in jail. They also failed to reveal a tape recording of the state's star witness saying she had "to make up a story" to tell police.
Jerry Lee Hamilton was sentenced to death in 1997. He won a new trial in April 2003 because prosecutors and police withheld a document undermining the credibility of the state's sole witness, Hamilton's nephew, who had initially confessed to committing the murder alone.
Jonathan Hoffman's lawyers have filed an appeal maintaining that prosecutors in Union County hid deals with the state's star witness. The witness's testimony resulted in a cut in his prison time by at least 15 years and put several thousand dollars into his pocket.
Charles Munsey won a new trial in 1999 after his attorneys discovered that the Wilkes County District Attorney withheld evidence that the state's star witness, a jailhouse informant, was never in the prison where Munsey supposedly confessed to him. Munsey died in prison before he received a new trial.
These cases and others like them have led many North Carolinians, including former Superior Court Judge Tom Ross, who reversed Munsey's conviction, to question the fairness of the state's death penalty system. Ross notes, "From my perspective as a lawyer and judge, the adversarial system has gotten to the point where winning is more important than justice." (News & Observer, November 2, 2003)
House Overwhelmingly Passes DNA Bill That Includes The Innocence Protection Act
By a vote of 357-67, the U.S. House of Representatives passed legislation designating $25 million in funding over five years for DNA testing that could help prove the innocence of some death row inmates. The bill also provides funding for states to improve the quality of legal representation for those facing capital charges. The bipartisan-supported bill, entitled The Advancing Justice Through DNA Technology Act of 2003 (H.R. 3214), includes a comprehensive package of programs that provides over $1 billion over the next five years to assist Federal and State authorities in solving crimes and protecting the innocent. The U.S. Senate is considering a similar measure. (Associated Press, November 5, 2003)
Report Reveals Police Rarely Reopen Cases After Death Row Exonerations
A report in the Chicago Tribune reveals that police and prosecutors rarely pursue new leads and suspects after a wrongly convicted defendant has been exonerated of the crime and released from death row. As a result, few suspects are brought to justice for crimes once considered so heinous that they were worthy of the death penalty, and the actual perpetrators remain in society to potentially commit additional crimes. The Tribune report noted that court records indicate that an alternate suspect was identified in dozens of cases that resulted in wrongful convictions, but police charged a new suspect in just 10 cases, a reflection of the difficulty of pursuing an old case and the reluctance of authorities to admit error and seek new suspects. In three of those 10 cases, the crucial work to solve the crime was not done by law enforcement, but was completed by defense attorneys, private investigators, or students. The paper's investigation also found that law enforcement even fails to reinvestigate cases involving DNA evidence. The article states, "In some of those cases, police did not take even the simplest investigation step - entering genetic profile evidence into a database to identify the real attacker." Many death row exonerees remain under a cloud of public suspicion because law enforcement fail to find the true perpetrator of the crime. (Chicago Tribune, October 27, 2003)
Judge Throws Out Last Piece of Evidence Against Tennessee Man
Michael Lee McCormick has been on Tennessee's death row for 17 years, but a recent court decision throwing out the remaining evidence against him could result in his freedom. Judge Doug Meyer ruled that tapes containing conversations between McCormick and an undercover police officer who had befriended him were inadmissible due to "police misconduct." Meyer noted that McCormick, who is an alcoholic, had continually denied his involvement in the crime "until the authorities made him dependent upon them for his alcohol. Under all these circumstances, it is clear that the crucial motivating factor behind the defendant's statements were the police misconduct in question." The ruling went on to state that Chattanooga Police "conspired with the Georgia parole officer to place the known alcoholic defendant in a manipulative living situation." The state had mainly convicted McCormick based on a hair found on the victim that was linked to him and on the recorded statements thrown out by Meyer's ruling. The DNA evidence was previously discredited because more sophisticated testing found that the hair did not come from McCormick. McCormick remains in prison awaiting a court ruling on the prosecution's appeal involving the loss of the last key piece of evidence in the case. (The Chattanoogan, October 13, 2003).
Congressional Leaders Reach Consensus on DNA Legislation
A broad bi-partisan coalition of House and Senate lawmakers has introduced legislation to establish a five-year, $1 billion initiative to ensure DNA testing for death row inmates who claim innocence. The "Advancing Justice Through DNA Technology Bill," supported by House Judiciary Chairman F. James Sensenbrenner and Senate Judiciary Chairman Orrin Hatch, includes an Innocence Protection Act (IPA) provision aimed at reducing the risk of wrongful convictions. Under this portion of the bill, all states applying for IPA grant funding must provide death row inmates with access to DNA testing. (Associated Press, September 30, 2003) Additional funding is available to establish training services for lawyers assigned to capital cases, to increase the maximum amount of compensation for federal inmates who were wrongfully convicted, and to establish in-state DNA Testing Programs, which are named in honor of Kirk Bloodsworth, the first death row inmate exonerated by DNA evidence. Learn more about this bill.
Florida Supreme Court Suspends DNA Deadline
By a vote of 4-3, the Florida Supreme Court has set aside an October 1st deadline for inmates to request DNA testing of evidence that could prove their innocence. The justices suspended the deadline while they consider the inmates' challenge to the rule's constitutionality. Arguments in the case are slated for November 7, 2003. According to the law that established the deadline, if inmates convicted prior to 2001 fail to file for testing before October 1, 2003, DNA evidence in their cases may be destroyed. (Associated Press, September 30, 2003) Read the Court Order.
Extraordinary Representation Needed to Free Death Row Inmate
The Philadelphia law firm of Morgan Lewis recently celebrated the exoneration of John Thompson, who spent 18 years on Louisiana's death row before two of the firm's partners helped to win his freedom. Firm partners J. Gordon Cooney Jr. and Michael L. Banks provided Thompson with pro bono services that cost the firm $1.7 million in legal work and expenses over a 15-year period and involved 90 lawyers and support staff. According to the city's bar association, there is a massive need for additional lawyers to do more. Sharon Browning, executive director of the bar association's Volunteers for Indigent Defense, said, "I can't even begin to tell you how vast the need is. It's huge. The overwhelming majority of people who are poor have no access to the legal system - none." Even with the extraordinary representation by Morgan Lewis, Thompson came close to execution in 1999 until a piece of evidence was discovered that had been withheld from the defense in 1985. (Philadelphia Inquirer) See DPIC's report With Justice for Few: The Growing Crisis in Death Penalty Representation.
Former FBI Director Calls For Broader Access to DNA Testing
Former FBI Director William Sessions recently called on prosecutors and law enforcement officials to support broader access to DNA testing to address growing concerns about innocence. Sessions' comments in an op-ed in The Washington Post came just weeks after Kirk Bloodsworth, the nation's first death row inmate to be freed based on DNA testing, was informed that Baltimore County authorities had genetically linked another suspect to the crime using DNA evidence. Sessions stated:
[W]ith 137 post-conviction DNA exonerations now on the books in the United States, I am increasingly concerned about recent news stories that suggest a growing resistance on the part of prosecutors across the country to allow post-conviction DNA testing, even in cases where there is strong evidence of innocence.
The Bloodsworth case vividly demonstrates the need for law enforcement officials to join advocates for the innocent in seeking DNA testing where it previously was unavailable. The phenomenal scientific potential of this evidence should be championed by law enforcement officials, whose principal interest has always been to protect the innocent as they try to apprehend the guilty.
(Washington Post, September 21, 2003)
North Carolina Panel Urges Improved Lineup Procedures to Protect Innocent
In an effort to prevent wrongful convictions and ensure accurate eyewitness identification, the North Carolina Actual Innocence Commission has recommended new procedures for state law enforcement agencies. The commission was formed by state Supreme Court Justice Beverly Lake and is comprised of judges, police, prosecutors, defense attorneys and others. Among the recommendations were policy changes requiring police to show eyewitnesses lineup participants one at a time in live lineups or photos, instead of revealing them as a group, to ensure that the witnesses evaluate each person individually, instead of comparing them. In addition, the commission recommended that police officers in charge of the lineup not know which participant is the suspect to avoid the potential of pressuring the witness or providing helpful hints. (Associated Press, September 13, 2003).
Tennessee Governor Issues Reprieve to Philip Workman
Tennessee Governor Phil Bredesen has issued a temporary reprieve for death row inmate Philip Workman, who was scheduled for execution on September 24th. Noting that there is an ongoing federal criminal investigation that may shed light on Workman's case, Bredesen stated, "So long as there are outstanding issues that may be related to this case, the only proper thing to do is to wait until those questions have been answered. I am a supporter of the death penalty, but committed that it be carried out in a judicious manner." The reprieve was made at the request of Attorney General Paul Summers and postpones Workman's execution until after January 15th, 2004. (Press Release from the Governor's Communications Office, September 15, 2003) Five jurors from Workman's original trial signed affidavits stating they would not have supported a death sentence in light of evidence that his trial was tainted by false eyewitness testimony and inadequate counsel. See DPIC's Press Release.
NEW VOICES: Broward County Prosecutors to Continue DNA Testing After Florida Deadline
As the October 1st deadline for Florida inmates to request DNA testing of evidence that could prove their innocence looms, Broward County prosecutors have announced that they will allow inmates access to the crucial testing after the deadline passes. Two of Florida's highest-profile DNA exonerations, Frank Lee Smith, who died of cancer on death row 11 months before he was exonerated by DNA evidence, and Jerry Frank Townsend were both Broward County cases. Carolyn McCann, head of the Broward State Attorney's appeals unit, stated, "Since that's happened, you can't look at these cases with your head in the sand or your head in the rule book. We're going to do the right thing." According to the law that established the deadline, if inmates convicted prior to 2001 fail to file for testing before October 1, 2003, DNA evidence in their cases may be destroyed. The Florida Bar plans to file an emergency petition with the Florida Supreme Court to request a one-year extension of the deadline. (Sun-Sentinel, September 12, 2003) See New Voices.
Prior Experience for Texas DNA Lab: Cleaning Elephant Cages and Work With Insects
According to a report in the Houston Chronicle, none of the analysts who worked in the Houston Police Department's discredited DNA lab (which presented evidence in death penalty cases) were qualified by education and training to do their jobs. The Chronicle's examination of personnel records found that not one of the lab's employees met national standards and only one of the employees had completed all required college courses mandated by the DNA Advisory Board Quality Assurance Standards. Texas law
requires all crime labs to meet these standards by 2004. Among the reporters' findings were the following:
The founder and former head of the DNA lab, James Bolding, did not meet the standards for the job. Among other things, he failed both algebra and geometry in college, though he later passed both, and he never took statistics. Bolding held bachelor's and master's degrees from Texas Southern University, but was academically dismissed from the University of Texas Ph.D. Program. Bolding resigned from the lab after Houston's police chief recommended he be fired. Jobs were often given to graduates without the required degrees, such as those who had majored in chemistry or zoology. Among those hired to do DNA tests or prepare samples for testing were two workers from the city zoo. One had most recently been cleaning elephant cages. The other had done DNA research, but only on insects.
The lab hired Joseph Chu despite a former employer's comment that he "has difficulty in speaking English." In his application, he wrote, "I have skilled several equipments" and "I have experience in testing animal and sacrificing them." His supervisors rated him poorly in communication, a serious handicap when testifying. Chu was suspended for 14 days after several errors were found in four cases, including a capital murder case. He also misrepresented his degree in a court document.
These findings were among the widespread problems that prompted the closure of the DNA lab in December and the review of hundreds of cases processed there, including some death penalty cases (Houston Chronicle, September 8, 2003).
After Innocent Man's Release, DNA Links Maryland Suspect to 1984 Murder
Nearly 20 years after the murder of 9-year-old Dawn Hamilton, Maryland prosecutors have charged the man they believe is responsible for the crime by using the same DNA evidence used to exonerate Kirk Bloodsworth who spent nine years in prison - including time on Maryland's death row - for the crime. Bloodsworth was freed in 1993 after DNA tests conclusively determined he was not the source of physical evidence found at the scene of the crime. Prosecutors now believe the evidence has conclusively linked the perpetrator's DNA to Kimberly Ruffner, who has been jailed on separate sexual assault charges since soon after the 1984 murder of Hamilton. Ruffner has been charged with first-degree murder. (Associated Press, September 5, 2003).
NEW VOICES: Prosecutor, Juror Call for DNA Testing in Case of Man They Sent to Death Row
Doubts about the appropriateness of a death sentence have prompted former prosecutor Thomas Vanes to call for new DNA testing in the case of Darnell Williams, a man he sent to death row as a Lake County, Indiana state's attorney. Williams is scheduled to be executed on Friday, August 1. Vanes and John Gnajek, a member of the jury that sent Williams to death row, have filed a suit in federal court asking for a stay of Williams' execution until new DNA testing is completed on blood evidence that played a crucial role in the case. Jurors in the case have stated that if it had not been for the blood found on Williams' clothing, which suggested that he was present during the shootings, they would not have sent him to death row. Testing would determine whether the blood was from the victims or another source. "People were trying to determine whether he was the actual shooter," said Gnajek. "The blood on his shorts seemed to indicate that. Without it, I couldn't have voted for the death penalty." Williams could use the new DNA evidence to seek executive clemency from Governor Frank O'Bannon. The state attorney general has stated that he does not oppose the new tests if the governor requests them for the clemency review. (New York Times, July 24, 2003) See New Voices.
Two Former Death Row Inmates Exonerated and Freed in Ohio
After spending a quarter century in prison, including time on Ohio's death row, Timothy Howard and Gary Lemar James have been freed from prison and all charges against the men will be dropped. The men, who have maintained their innocence since their arrest in 1976, were freed, according to Franklin County Prosecutor Ron O'Brien, "in the interest of justice." O'Brien stated, "The lesson to be learned is what I said in the letter I sent a year and a half ago. We don't want anybody in prison serving time for something they didn't do." The seven-year effort to exonerate Howard and James was led by their attorneys in conjunction with Centurion Ministries, a non-profit organization that has assisted in freeing more than 30 wrongfully convicted prisoners since 1983. Attorneys for Howard and James presented prosecutors with new evidence in the cases, including fingerprints, witness statements, and polygraph results that were not available during the original trial that resulted in the pair being sentenced to death. O'Brien acknowledged that dismissing the charges means that the city of Columbus has a 26-year-old unsolved bank robbery and murder. (Columbus Dispatch, July 16th & 18th, 2003).
New DNA Evidence Could Result in Pennsylvania Man's Freedom from Death Row
Pennsylvania death row inmate Nicholas James Yarris may become the next person to be freed from death row. In light of new DNA evidence that excludes Yarris as the person responsible for the 1981 rape and murder for which he was convicted, U.S. District Court Judge James Giles said that Yarris must be freed or granted a new trial in Delaware County within two weeks. Giles gave the Delaware County district attorney's office and defense attorneys 10 days to confirm that the new DNA tests are accurate. The Judge said that within 48 after that deadline, he will rule on whether to release or retry Yarris. Yarris, 41, has spent 21 years on Pennsylvania's death row, and has always maintained his innocence. (Philadelphia Inquirer, August 20, 2003). See DPIC's Press Release.
Federal Judge Cites Risk of Innocence
In a decision reluctantly allowing a federal capital murder case against Gary Lee Sampson to proceed, Judge Mark L. Wolf of the Federal District Court in Boston expressed reservations about the accuracy of the death penalty and appeared to criticize the Justice Department's zealous approach to seeking the capital convictions. He noted:
[I]n the past decade, substantial evidence has emerged to demonstrate that innocent individuals are sentenced to death, and undoubtedly executed, much more often than previously understood… [T]he day may come when a court properly can and should declare the ultimate sanction to be unconstitutional in all cases.
Wolf, a former federal prosecutor who was appointed to the federal bench by President Ronald Reagan, also noted that in 16 of the last 17 federal capital cases, juries rejected the death penalty. Wolf questioned the Justice Department's more aggressive seeking of the death penalty:
[J]uries have recently been regularly disagreeing with the attorney general's contention that the death penalty is justified in the most egregious federal cases involving murder.

[I]f juries continue to reject the death penalty in the most egregious federal cases, the courts will have significant objective evidence that the ultimate sanction is not compatible with contemporary standards of decency.
(New York Times, August 12, 2003). See Federal Death Penalty.
NEW VOICES: Time Magazine Spotlights Texas District Attorney
A recent article in Time looks at the career of Travis County District Attorney Ronnie Earle. The article traces Earle's evolving opinion on the death penalty since he was first elected D.A. in Texas in 1976, the year the U.S. Supreme Court reinstated the death penalty. Among other concerns, questions of innocence have caused Earle to grow increasingly skeptical about the death penalty. The article notes:
But like the rest of us, Earle has now watched broken souls walk free after years of wrongful incarceration; 56 have been released from death row in the past decade, either because they were deemed innocent or because of procedural mistakes, according to the Death Penalty Information Center. Unlike the rest of us, Earle still has to enforce the death penalty. He is often plagued by doubts when he must decide whether to seek death. "I agonize over it," he says. "There was a time when I thought the death penalty ought to have wider application, but my views have evolved." Today deciding whether to seek the death penalty is easily the hardest part of his job.
(Time, July 14, 2003). See New Voices.
NYC Mayor Restates Concerns About Innocence, Opposition to the Death Penalty
New York City Mayor Michael Bloomberg, a Republican, reiterated his opposition to capital punishment. Bloomberg noted, "The death penalty I've always had a problem with, because too many times in the past you've seen innocent people incarcerated and, tragically, every once in a while they've been executed. And until you can show me that the process never would ever convict somebody that later on we find out was innocent of a crime, murder is murder no matter who does it, and I think we as a society can afford to incarcerate people." (New York Times, July 31, 2003). See New Voices.
Houston DNA Lab Investigation Prompts Calls for Recusal
As investigators continue to scrutinize the Houston Crime Lab's history of shoddy practices and inaccurate test results, including evidence in capital cases, an op-ed in the Houston Chronicle called for District Attorney Chuck Rosenthal and Houston Police Chief Clarence Bradford to recuse themselves from the investigation to ensure a fair review:
To date, District Attorney Chuck Rosenthal has refused to recuse himself from the investigation, instead insisting that his office can impartially investigate the wrongdoing, even though it is possible that his office may have known about the wrongdoing.
Like Rosenthal, Chief Bradford has also obstinately refused to acknowledge that an outside, independent investigator is called for. However, there is a specific reason that Rosenthal should recuse himself regardless of the fate that befalls Bradford. The DA's office has a significant and unmistakable conflict of interest in the matter because that office defends the reliability of the convictions and death sentences of death row inmates from Harris County. As a result of what we have learned about the crime lab, many of those inmates now have new and viable legal claims that are predicated on the failures of that lab. The DA's office simply cannot perform an impartial investigation while simultaneously opposing the legal efforts of those death row inmates.
(Op-ed, Houston Chronicle, June 20, 2003). See DPIC's report on Texas death penalty.
Mario Cuomo Asks New Yorkers to Rethink the Death Penalty
In a recent Letter to the Editor that appeared in The New York Times, former Governor Mario Cuomo urged New Yorkers to rethink the death penalty in light of recent innocence cases in the state:
"Trapped in the System," by Bob Herbert (column, July 14), tells the harrowing story of the innocent Louisiana death row inmate Ryan Matthews and is a chilling reminder of the fallibility of America's criminal justice system, but New Yorkers should not delude themselves that innocent people sit on death row only in the Deep South.
Just last month, the Innocence Project at the Cardozo School of Law, along with a coalition of volunteer attorneys from the tristate area, helped free three Nassau County men wrongfully convicted of the 1984 rape-murder of a Long Island teenage girl, after two rounds of DNA testing proved that a still unidentified man was the real assailant. These three men had spent 18 years in our state's prison system for a crime they did not commit.
If New York had the death penalty in the 1980's, John Kogut, Dennis Halstead and John Restivo would most likely have been executed years before DNA evidence in their case proved their innocence. In light of the ever-growing number of exonerations of the wrongfully convicted, New Yorkers should once again ask themselves if the death penalty is worth the enormous risk it poses of executing the innocent.
(New York Times, July 16, 2003).
DNA Evidence Frees Three in New York
For nearly two decades, Dennis Halstead, John Kogut, and John Restivo maintained their innocence in the 1985 murder of 16-year-old Theresa Fusco. Although DNA testing in the 1990's cast doubt on their guilt, the men remained in jail in New York because a judge deemed the tests not reliable enough to overturn the convictions. Now the men have been freed from prison after prosecutors joined defense attorneys in asking a second judge to vacate the convictions based on more sophisticated DNA evidence showing that semen found on the victim's body was from another man. The new tests were conducted on behalf of The Innocence Project at the Cardozo School of Law in New York City, which uses DNA technology to help free the wrongly convicted, and Centurion Ministries of New Jersey. Following the release of Halstead, Kogut, and Restivo, district attorney Denis Dillon noted that the men didn't get a fair trial, but he said that the state is still considering whether it will retry the men for the murder. (New York Times, June 12, 2003).
Executed Man's Conviction Is Overturned by British Court
The British Court of Appeal has overturned George Kelly's 1950 murder conviction more than half a century after Kelly was executed for the murder of a Liverpool movie theater manager. In his ruling, Judge Bernard Rix called the conviction "a miscarriage of justice which must be deeply regretted" and noted that the case against Kelly was entirely circumstantial and lacked any forensic evidence. The case was reexamined after new evidence of Kelly's innocence emerged in 1991. The Criminal Cases Review Commission, an independent organization that considers possible miscarriages of justice, raised Kelly's appeal after investigators found a 1949 statement to Liverpool police identifying another man as admitting to the crime. The statement had not been presented during Kelly's original trial, at which he maintained his innocence. Britain abolished the death penalty in 1969, five years after their last hanging. (Associated Press, June 10, 2003).
North Carolina to Retry Former Death Row Inmate on Non-Capital Murder Charge
North Carolina's Attorney General has announced that the state will retry Alan Gell, whose death sentence was vacated last year when a North Carolina judge ruled that prosecutors withheld important evidence that might have exonerated Gell at his 1998 trial. After acknowledging that prosecutors from his office violated court orders and the U.S. Constitution by not handing over the evidence, Attorney General Ray Copper announced that the state will not seek the death penalty at Gell's second trial. The accusations that prosecutors withheld evidence and created false testimony could lead to an investigation by the North Carolina Bar, which can suspend or revoke law licenses for misconduct. Among the evidence not revealed was a secretly taped 1995 telephone conversation in which the prosecution's star witness said she "had to make up a story" about the murder. The state also withheld numerous statements of eyewitnesses who said they saw the victim alive after the only time Gell could have committed the murder. (News & Observer, June 4, 2003).
Governor Bush Closing Office That Freed Death Row Inmates
Despite concerns that errors made by poorly paid private attorneys who are unfamiliar with death penalty litigation could risk innocent lives in Florida, Governor Jeb Bush will soon close one of the state's three Capital Collateral Regional Counsel (CCRC) offices. The offices are designed to defend death row inmates in their post-conviction appeals. Bush is closing the Tallahassee office, where attorneys have successfully freed wrongfully convicted death row inmates. Bush claims that the appeals process will move faster and death row inmates will be better served by Florida's state-run registry program for private attorneys who volunteer to defend death row inmates, but attorneys working with the CCRC fear that these volunteers lack the time and experience necessary to ensure adequate representation. Attorneys associated with CCRC believe that the closing of remaining offices in Fort Lauderdale and Tampa could be next. (Palm Beach Post, June 2, 2003).
Texas Senate Passes Bill to Create Innocence Commission
The Texas Senate passed legislation (S.B. 1045) to create a joint interim committee on post-conviction exonerations. The committee will study wrongful convictions in the state and identify appropriate improvements in the criminal justice system to prevent such errors in the future. The nine members of the committee will include a state's attorney, two members chosen from the Senate Criminal Justice Committee, two members of the House Criminal Jurisprudence Committee, a judge, and two law professors. (May 20, 2003). William Sessions, a former director of the FBI, recently endorsed the creation of the panel, which still must be approved by the Texas House. See Recent Legislative Activity.
NEW VOICES: Former FBI Chief Sessions Calls for Innocence Commission in Texas
In a recent op-ed, William Sessions called on state legislators in Texas to pass a measure to create an Innocence Commission. The Commission would examine the Texas criminal justice system in an effort to protect against wrongful convictions. Sessions, a former director of the FBI and federal judge, noted that numerous exonerations, recent crime lab scandals in the state, and other troubling events should prompt state leaders to take immediate action:
"When we study our criminal justice system in Texas and make it better, we not only reduce the chances of convicting the innocent, we increase the chances of convicting the guilty. We also show that our system is strong enough to recognize and repair its own mistakes."
A bill to create such a commission was introduced by Senator Rodney Ellis of Houston. (Houston Chronicle, May 13, 2003) See New Voices.
Missouri Court Overturns Death Row Conviction
The Missouri Supreme Court recently overturned the capital conviction of Joseph Amrine, a death row inmate accused of killing a fellow prisoner 17 years ago. The Court found "clear and convincing evidence of actual innocence that undermines confidence" in Amrine's conviction. The decision ordered that he be released from prison within 30 days. Amrine has maintained his innocence since the 1985 murder. At that time, he was in jail serving a lesser sentence for robbery, burglary and forgery. Investigators never found physical evidence linking Amrine to the murder, and the three inmates who testified against Amrine during his trial later recanted their testimony and said that they had lied to win special protection for themselves. Amrine would have been freed in 1992 without the wrongful murder conviction. During the argument at the Supreme Court, the state had argued that new evidence of Amrine's innocence should have no bearing on his conviction. (Herald Sun, April 29, 2003) Read the opinion.
Iowa Governor Frees Prisoner After Murder Conviction is Overturned
Terry Harrington, an Iowa man who spent 26 years in prison on a recently overturned murder conviction, has been freed as the result of a reprieve from Governor Tom Vilsack. Vilsack said that Harrington had been caught in a "bureaucratic limbo" since the Iowa Supreme Court overturned his conviction based on new evidence that prosecutors had withheld police reports pointing to another suspect, and that the state's key witness had recanted his testimony. Harrington remained in jail because the attorney general's office had challenged language in the ruling that did not directly affect Harrington's case, but could affect others. The prosecutors may seek to retry Harrington. (Associated Press, April 18, 2003) Iowa does not have the death penalty; otherwise, Harrington might have been sentenced to death and even executed before the new evidence emerged.
Ohio Parole Board Urges Clemency for Death Row Inmate Who Maintains Innocence
By a vote of 8-2, the Ohio Parole Board has recommended that Governor Bob Taft grant clemency to Jerome Campbell, a death row inmate whom the Board believes was convicted by a jury that was unable to consider all of the evidence in his case. The Parole Board noted that Campbell's attorneys "presented credible evidence for the majority members of this board to question any sustained confidence or reliability in the jury's recommendation." Campbell is scheduled for execution on May 14. He maintains his innocence and states that DNA testing on his bloody tennis shoes supports his claim. The Board recommended that Campbell be sentenced to life in prison without the possibility of parole. This is the Board's first recommendation of clemency since Ohio resumed executions in 1999. (Associated Press, May 2, 2003) See Clemency.
"FRONTLINE" to Explore Death Row Exonerations
On Thursday, May 1st, the PBS program "Frontline" aired an investigation into what happens to wrongly convicted inmates on death row after they've been exonerated and re-enter society. The program explores the many social, psychological, and economic challenges facing death row exonerees, many of whom are released with no financial or transitional assistance whatsoever. Watch a preview of this program.
Jury Acquits Man on Alabama's Death Row
An Alabama jury has acquitted death row inmate Wesley Quick of the 1995 double murder for which he was sentenced to death in 1997. The jury acquitted Quick at the conclusion of his third trial for this crime. Quick's first trial ended in a mistrial because of juror misconduct, but he was convicted in 1997 by a second jury. The Alabama Court of Criminal Appeals overturned that verdict in 2001, stating that the judge in Quick's second trial was wrong to deny him a free copy of the transcript from the previous mistrial in light of his indigent status. During Quick's third trial for the double murder, at which he received experienced representation, he testified that he did not commit the murders, but admitted he was at the scene and saw the state's star witness against him, Jason Beninati, kill the men. Quick remains in jail and faces burglary charges. (The Birmingham News, April 22, 2003)
Attorneys Maintain DNA Evidence Exonerates Juvenile Offender on Louisiana's Death Row
Attorneys for Ryan Matthews, a juvenile offender on Louisiana's death row, maintain that new DNA evidence shows that their client did not kill Tommy Vanhoose in 1997 and his capital conviction should therefore be overturned. Matthews' lawyers assert that DNA testing of skin cells and saliva taken from the ski mask worn by Vanhoose's assailant exonerates their client and conclusively shifts blame to Rondell Love, who was also convicted of murder in 1997 and is serving a 20-year sentence at the same prison where Matthews awaits execution. There was no physical evidence linking Matthews to the Vanhoose murder and defense attorneys question the reliability of the eyewitness testimony presented at trial. Matthews has maintained his innocence since his arrest. (New York Times, April 22, 2003)
Second North Carolina Capital Conviction Thrown Out By Courts
For the second time in four months (see Alan Gell, below), a North Carolina judge has thrown out the murder conviction of a death row inmate because prosecutors or police withheld evidence that might have freed him. Superior Court Judge Michael Beale ordered a new trial for Jerry Lee Hamilton, who has been on North Carolina's death row since 1997, because "the withholding of this evidence is sufficient to undermine the confidence in the outcome of this trial." No physical evidence linked Hamilton to the 1994 murder of Joy Jones Goebel, and the prosecution's case was largely based on the testimony of Hamilton's nephew, Johnny Ray Knight. At first, Knight confessed to the crime in an attempt to strike a deal with prosecutors, and he led police to Goebel's body. When prosecutors charged him with murder, he recanted his confession and said that Hamilton had committed the crime. The state failed to turn over to the defense a letter written by Knight offering police information in exchange for a deal. Attorneys for Hamilton assert that new DNA evidence casts doubt on their client's guilt and implicates Knight, who is jailed on a second-degree murder conviction for Goebel's death. The State must now decide whether it will retry Hamilton for the crime. (News & Observer, April 25, 2003).

Death Row Exoneree Dies Suddenly at Age 46
Dennis Williams, who spent 17 years on Illinois's death row before being freed, died in his Cook County home. Williams, who Chicago Tribune columnist Eric Zorn notes was "a man who sowed more kindness than he received," was 46 years old. Williams was a member of the "Ford Heights Four," a group of four black men who were wrongly convicted for a 1978 rape and double murder. The four men were exonerated in 1996 after investigations by journalists and students exposed the flimsiness of the state's case against them. Not only did these efforts help to exonerate the Ford Heights Four, but the research also identified those who had actually committed the crime. (Eric Zorn, Chicago Tribune, March 22, 2003)
DNA Evidence Casts Doubt on Another Florida Capital Conviction
New DNA analysis of crucial evidence in the case against Michael Rivera has cast doubt on his conviction and could lead to a new trial for the Florida death row prisoner. In 1987, Rivera was sentenced to death for the murder of an 11-year-old Broward County girl. Prosecutors relied on two strands of sandy blond hair to link Rivera to the crime, but new tests have concluded that the hair could not have come from the victim, a finding that voids the prosecution's only significant scientific evidence in the case. This was the second time in as many days that DNA testing of evidence in Broward County cases has cast doubt on murder convictions. (Miami Herald, March 21, 2003)
Possible Innocence on Alabama's Death Row
Nearly two decades ago, four bullets were the only evidence in the Alabama capital case against Anthony Ray Hinton, who was convicted of two murders and sent to death row. During the trial, Hinton's defense counsel's sole rebuttal to the prosecution's case was the testimony of a legally blind civil engineer who was not able to operate a comparison microscope, machinery that might have provided vital information about their client's innocence. Jurors laughed at the defense expert as he testified. Today, Hinton maintains his innocence, but has nearly exhausted his appeals. He now awaits the decision of an appellate judge who must decide whether he deserves a new trial based on, among other evidence, the testimony of three firearms experts who challenge the ballistic evidence used to convict Hinton. The state has argued that the new evidence is not grounds for a new trial. (New York Times, February 24, 2003).
Missouri Attorney General Representative Says Conclusive Evidence of Innocence Is Not Enough
Frank Jung, an assistant to Missouri Attorney General Jay Nixon, recently told the Missouri Supreme Court that it should not concern itself with mounting evidence that death row inmate Joseph Amrine might be innocent. Jung said the Court's sole consideration must be whether Amrine's constitutional rights had been violated, and he noted that even if DNA evidence conclusively exonerated an inmate, the court would need a constitutional violation to stop an execution. One judge asked Jung, "Is it not cruel and unusual punishment to execute an innocent person?" Jung responded, "If there is no underlying constitutional violation, there is not a right to relief." (Kansas City Star, February 8, 2003) Listen to the exchange about whether a judge can knowingly order the execution of an innocent person.
Innocence
Oct 02, 2023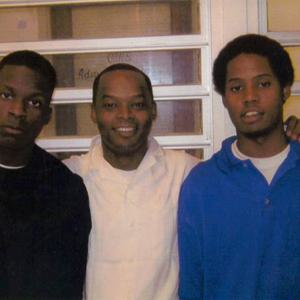 Supreme Court Denies Certiorari to Two Death-Sentenced Men with Credible Innocence Claims
Innocence
Sep 13, 2023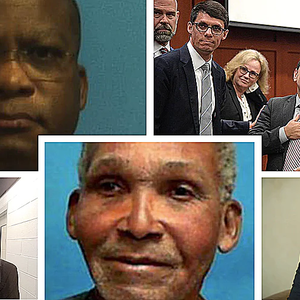 When Jurors Do Not Agree, Should a Death Sentence Be Imposed?