Bill Kurtis Describes His Shift on the Death Penalty
A&E television host and well-known investigative journalist Bill Kurtis chronicles his journey from death penalty supporter to capital punishment opponent in his newly released book, The Death Penalty on Trial: Crisis in American Justice. In an interview with the Kansas City Star, Kurtis stated, "Look, I was for the death penalty, but looking at these cases and the rapidly increasing number of exonerations, there are just too many possibilities for error." He went on to observe, "You have a system with too many working parts. We have malpractice in medicine. We don't expect the Yankees to win all their games. And yet we assume the criminal justice system is without error." Kurtis's new book examines two cases of death row exonerees, detailing the errors that led to their wrongful convictions. Through his investigation, Kurtis came to the realization that capital punishment must end because the system cannot guarantee accuracy.
In his call for abandoning capital punishment, he states, "We have two little final obstacles to get over. One is that we have to convince people that life without parole is bad. Worse than killing somebody. And secondly, we have to get over the fact that it's some kind of closure for the families. The only reason the death penalty is still there is that we want to do something for the victims. It's 'closure.' But what if you lose your wife from cancer, or a car wreck? Someone killed in Iraq - what do you do then? It's not closure. It never is." (Kansas City Star, December 16, 2004). See New Voices. See also Life Without Parole and Victims.

Sister Helen Prejean's New Book: The Death of Innocence
In her new book, The Death of Innocents: An Eyewitness Account of Wrongful Executions, Sister Helen Prejean uses her personal experiences as a counselor to those on death row to explore the issue of innocence and the likelihood of executing a wrongly convicted person. The book also traces the historical and legal underpinnings of the death penalty in the U.S. Prejean, who authored the #1 New York Times bestseller "Dead Man Walking," begins her new book by focusing on the cases of Joseph Roger O'Dell and Dobie Gillis Williams, both of whom she believes received unfair trials and probably were innocent. O'Dell was executed in Virginia in 1997 and Gillis was executed in Louisiana in 1999. Prejean was closely involved with each of their cases and accompanied both men to the death chamber. Their cases sparked "The Death of Innocents" and Prejean's closer look at wrongful convictions, inadequate defense, the capital appeals process, race, poverty, and the politics of capital punishment. (Random House, 2005). See Innocence.

Massachusetts' "Foolproof Death Penalty" Idea Achieves Questionable Status
In its annual eclectic collection of ideas from the past year, The New York Times Magazine included the "Foolproof Death Penalty" propsed by Massachusetts Governor Mitt Romney. The Times attempts "to salute the absurdly wide range of human originality" and culls its entries not only from mainstream sources but also from the "tattoo culture and fast food management, horticulture and shoe design." In response to Romney's notion of "error-free capital punishment," Berkeley law professor Franklin Zimring said that the proposed legislation could be "the first effort to write a solely symbolic criminal statute." The magazine notes that the idea has little chance of being adopted, and the governor hasn't even introduced a bill based on the proposal. (The New York Times Magazine, December 12, 2004).

Center on Wrongful Convictions Examines "The Snitch System"
The Center on Wrongful Convictions at Northwestern University School of Law has released a new report entitled, The Snitch System: How Snitch Testimony Sent Randy Steidl and Other Innocent Americans to Death Row. The report highlights 51 cases of Americans who were wrongfully convicted and given death sentences based on the testimony of witnesses with incentives to lie. According to the Center, snitch testimony is the primary cause for approximately 45% of all wrongful capital convictions, making it the leading problem resulting in innocent people being sent to death row.
The report provides in-depth information on the cases of death row exonerees Verneal Jimerson, Gordon Steidl, Joseph Burrows, Perry Cobb, Steven Smith, Gary Gauger, Steven Manning, Rolando Cruz, and Madison Hobley. It concludes with recommendations on improving the reliability of testimony used to convict and sentence defendants in capital cases. (Center on Wrongful Convictions, 2004). See Resources. Note: Snitch testimony was used to convict Cameron Willingham, who was executed in Texas in 2004. A recent investigation (see below) by the Chicago Tribune now indicates Willingham might have been innocent.

Chicago Tribune Investigation Concludes Texas May Have Executed Innocent Man
After examining evidence from the capital prosecution of Cameron Willingham, four national arson experts have concluded that the original investigation of Willingham's case was flawed and it is possible the fire was accidental. The independent investigation, reported by the Chicago Tribune, found that prosecutors and arson investigators used arson theories that have since been repudiated by scientific advances. Willingham was executed earlier this year in Texas despite his consistent claims of innocence. He was convicted of murdering his three children in a 1991 house fire.
Arson expert Gerald Hurst said, "There's nothing to suggest to any reasonable arson investigator that this was an arson fire. It was just a fire." Former Louisiana State University fire instructor Kendall Ryland added, "[It] made me sick to think this guy was executed based on this investigation…. They executed this guy and they've just got no idea - at least not scientifically - if he set the fire, or if the fire was even intentionally set."
Willingham was convicted of capital murder after arson investigators concluded that 20 indicators of arson led them to believe that an accelerent had been used to set three separate fires inside his home. Among the only other evidence presented by prosecutors during the the trial was testimony from jailhouse snitch Johnny E. Webb, a drug addict on psychiatric medication, who claimed Willingham had confessed to him in the county jail.
Some of the jurors who convicted Willingham were troubled when told of the new case review. Juror Dorinda Brokofsky asked, "Did anybody know about this prior to his execution? Now I will have to live with this for the rest of my life. Maybe this man was innocent." Prior to the execution, Willingham's defense attorneys presented expert testimony regarding the new arson investigation to the state's highest court, as well as to Texas Governor Rick Perry. No relief was granted and Willingham was executed on February 17, 2004. Coincidentally, less than a year after Willingham's execution, arson evidence presented by some of the same experts who had appealed for relief in Willingham's case helped free Ernest Willis from Texas's death row. The experts noted that the evidence in the Willingham case was nearly identical to the evidence used to exonerate Willis. (Chicago Tribune, December 9, 2004). Read the Chicago Tribune article. See Innocence Case Descriptions #117 regarding Ernest Willis' case.


New Jersey Governor Calls for Death Penalty Moratorium
New Jersey Governor Richard Codey proposed a moratorium on executions until a study commission could determine whether the state's death penalty system is fair and cost effective. The governor announced his moratorium proposal as the legislature began considering a bill to initiate the study. "The governor does not think it makes sense to do a study without a moratorium. So he does support a moratorium right now, and he supports it for 18 months to two years," Codey's spokeswoman, Kelley Heck, stated. Codey, who is also President of the New Jersey Senate, called for the halt to executions as he stalled a Senate vote on legislation that would have created a 13-member death penalty study commission. The bill would create a panel to determine whether the death penalty is consistent with "evolving standards of decency," whether it is discriminatory, and whether it is worth its cost - both in money for lawyers and the risk of executing an innocent defendant. Senator Shirley Turner, sponsor of the study commission legislation, echoed Codey's call for a moratorium and added, "If we're going to study the death penalty, I think we should not allow anyone to be executed until the report is in." New Jersey has not executed anyone in 41 years, and executions in the state are currently on hold as the Department of Corrections devises new lethal injection rules. The current execution procedures were struck down in February because they shrouded executions in secrecy and made no provisions for halting one once it was started, even in the event of a last-minute reprieve. (Star-Ledger, December 7, 2004).

Louisiana's Death Penalty Record Comparable to Illinois': Moratorium Called For
A review of Louisiana's death penalty in recent years revealed that twice as many condemned inmates have walked free from death row than have been executed. Since 1999, of the 22 people whose cases were finally resolved, 12 had their death sentences reversed and were ordered to serve lesser sentences, 6 were freed after courts ordered their charges dismissed, 1 died of natural causes, and 3 were executed. Of the three who were executed, two were represented by attorneys no longer allowed to practice law. One of the disbarred lawyers was found to have participated in a long list of improper behavior over several cases, and the other attorney lost his license because of mental health problems. "That 27% of all capital convictions led to exonerations is shocking. I can't see how any criminal justice system can tolerate that level of error, particularly in the matter of the death penalty. It is unacceptable," said Stuart Green, a Louisiana State University law professor specializing in constitutional and criminal justice issues.
Four years ago, the State Bar of Louisiana adopted a resolution asking the governor to halt executions while state death penalty statutes were reviewed. At the time, then-Governor Mike Foster refused to take that step, but current Governor Kathleen Blanco has stated that she would consider a moratorium if statistics indicated problems. Backed by the numbers of mistakes, many attorneys and legal experts are urging Blanco and other lawmakers to impose a moratorium and authorize a capital punishment review in order to ensure the fairness and accuracy of the system. "No matter how you feel about the death penalty, people of integrity want to make sure that we take particular care when the sentence is death. These numbers say we are not careful," said Denise LeBoeuf, director of the Capital Post-Conviction Project of Louisiana. (The Advocate, November 29, 2004). See Representation.
Former FBI Chief and Texas Judge Call for Halt to Texas Executions
William S. Sessions, who served as director of the FBI from 1987 to 1993, and Charles F. Baird, a former Texas Court of Criminal Appeals Judge from 1990 to 1998, have called for a halt to executions in Texas because of the risk of executing an innocent person. Sessions and Baird, both of whom are native Texans, cited the problems at the Houston Crime Lab as a principal reason for their doubts about the reliability of the death penalty system:
Since November 2002, when its police department's crime lab problems first surfaced, Houston citizens have reacted with dismay to each new revelation.

The problems initially seemed limited to fairly minor physical breakdowns at the lab building. At every turn, however, these problems have multiplied. Most recently, authorities discovered about 280 boxes filled with crime evidence involving as many as 8,000 cases. What is most worrisome is that these cases were considered closed, many with a perpetrator behind bars and the victims seemingly assured that justice had been done. But because these boxes remain uninventoried, we cannot be sure that the right person is in prison, or if the true perpetrator is still on the streets, endangering us all.

We are Texans and members of a bipartisan committee sponsored by the Constitution Project's Death Penalty Initiative. We joined the committee in 1999 because we believe the risk of convicting and executing the wrong people is unacceptably high. Since the initiative's creation, the number of individuals who have been exonerated and released from death row has reached 117 nationwide, including eight from Texas. The discovery of the boxes from the Houston crime lab raises the potential that many more wrongfully convicted people are being housed in our Texas prisons.

While our committee includes members who support the death penalty, and others who oppose it, we all agree that the risk of wrongful convictions is too high and that systemic reforms are urgently needed to try to make the system fairer and more accurate.

One of our recommendations is that states allow DNA and other biological evidence to be properly tested in any case and any time if the evidence might shed light on the guilt or innocence of the inmate, so that we can be as sure as possible that we are prosecuting the right person.

Our committee has not taken a position on a moratorium, but the Houston travesty requires us to join with the many prominent Texans who are now calling for a moratorium until the evidence in the Houston crime lab boxes is inventoried and, if appropriate, tested.

We are in good company. Houston Police Chief Harold Hurtt has noted,'I think it would be very prudent for us as a criminal justice system to delay further executions until we have had time to review the evidence.' The dean of the Texas Senate, John Whitmire, who represents part of Houston and also chairs the Senate Criminal Justice Committee, joined in the chief's call for a moratorium. In a letter to Gov. Rick Perry, Whitmire stated, 'It's just nuts, to sum it up, that we would not hold off on executions until we go through each and every piece of evidence.'

Former Gov. Mark White and Charles Terrell, a former chairman of the Texas Department of Criminal Justice, have also called on the governor to act, as have major Texas newspapers. Judge Tom Price of the Texas Court of Criminal Appeals has also recently joined the call for a moratorium.

Yet, within the last few weeks, five executions have gone forward involving death row inmates from Houston, with another scheduled for early December. District Attorney Chuck Rosenthal has resisted an independent review of the crime lab and has joined the trial judges in opposing a postponement of the executions, even just until a proper inventory and any appropriate testing of the evidence is done.

We cannot understand this position. If the evidence confirms the guilt of the person scheduled to be executed, the execution should go forward. But if the evidence exonerates the inmate, no Texan would want to see an execution.

Texans know that the crime lab problems are not just theoretical and are not limited to death row inmates. In 2003, Josiah Sutton was exonerated of a crime he did not commit after spending four years in prison. Earlier this month, George Rodriguez was released after spending more than 17 years in prison. He was convicted on the basis of faulty DNA analysis.

Since reintroduction of the death penalty, Texas has executed 336 men and women. Our state has been responsible for more than 35 percent of all the executions in America. Too many of these executions occurred despite of profound questions about the facts of these cases, including in some instances questions about whether the defendant was actually innocent.

The two safety valves that supposedly prevent our state from executing an innocent person have not worked as they should, and in some cases have failed entirely. The Court of Criminal Appeals, an elected and partisan body, has been criticized by the U.S. Supreme Court for not properly reviewing cases. A just released Texas Monthly article about the court is called 'And Justice for Some.' And — borrowing a phrase from the Texas oil fields — clemency in Texas is simply a dry hole, with critical facts either not presented to the governor or not meaningfully considered.

Many experts believe that the death penalty does not deter crime. Some of us are not sure one way or the other. But, we should not be deterred from exercising common sense. We have a runaway train with no one at the controls, and that is no way to run a railroad. We support a moratorium.

(Op-ed, Austin American-Statesman, November 25, 2004). See New Voices.

Editorials Note Growing Unease With Death Penalty
Editorials in papers around the country have noted that many Americans are rethinking the death penalty because it is deeply flawed. Among the recent editorial observations were the following:

New Jersey's Star-Ledger

Fewer people are being given the death penalty in the United States, according to the Justice Department, which says such sentences are at a 30-year low. Last year, the number of people who were sentenced to die totaled 144.

While these numbers are heartening in that they reflect a decrease in executions, they ought to cause states to rethink the wisdom and fairness of the death penalty altogether.

Getting sentenced to death has become just what the U.S. Supreme Court, in its landmark 1972 Furman vs. Georgia ruling, said it should not be — a punishment so "wantonly and so freakishly imposed" that it is like getting struck by lightening.

Whatever one's moral views on the death penalty, there are compelling reasons to consider getting rid of it.

Cost is one. It takes from $2.3 million to $3.2 million to bring a death prosecution in New Jersey.

Human error is another reason. In recent years, more than 100 death-row inmates nationwide have been exonerated, mostly using DNA evidence.

The question is whether anybody is willing to kill this badly broken system. (Star Ledger Editorial, November 20, 2004).

Florida's Daytona Beach News-Journal

Over the past 10 years, Americans have been forced to face reality: Death penalty laws are deeply flawed.

More than 100 death row inhabitants have been freed after their convictions were overturned, many of them exonerated by DNA evidence that conclusively proves their innocence. Years, sometimes decades, pass between conviction and execution. And executions gruesomely botched have many recoiling in horror.

Why are Americans turning away from this vestige of frontier justice? One possible explanation is the growing international pressure on the United States as the last industrialized nation to so enthusiastically apply the death penalty. But a more likely theory hits closer to home. The continuing spate of stories about inequities in the way the death penalty in administered has forced many to consider whether the notion of retributive justice is itself fundamentally flawed.

The myth that capital punishment is a deterrent has been exploded. Death penalty proponents argue that over the past 10 years, the number of executions increased while murder rates have decreased. But that's true in states that don't have the death penalty — and on average, their murder rates are dropping faster than they are in the states that still execute, the Death Penalty Information Center reports.

The other likely contributor is the number of death sentences overturned, a statistic that throws the permanent, irrevocable nature of the death penalty into sharp focus. As DNA evidence has freed increasing numbers of inmates, the number of Americans who say they favor the death penalty has remained fairly stable — but the number of Americans who say they oppose the death penalty has steadily increased. While 60 to 70% of Americans say they approve of the death penalty, the number drops to about half when they are asked to choose between death and life in prison without parole.

This growing uneasiness about the death penalty is already bearing fruit. Last month, President Bush signed the Justice For All Act, which (among other things) provides more hope to inmates awaiting DNA tests that could prove their innocence. The act does not go far enough — it limits access to other scientific tests, for example — but it will provide $25 million to states over the next five years to conduct post-conviction DNA tests.

Yet too many death penalty inmates are still tried, convicted and sentenced in states that deny them adequate legal representation. Without a competent lawyer at trial, the accused lose much of their ability to appeal wrongful convictions.

A better solution — the right solution — is to recognize the death penalty for what it is — inefficient, ineffective, expensive, slow, unjust and morally reprehensible — and abolish it now, rather than wait for it to wither away. (Daytona Beach News-Journal Editorial, November 17, 2004).

Colorado's Denver Post

It's probably too early to call it a radical change, but there's a flicker of hope that American society is coming to think of capital punishment as a cruel anachronism… .[A] new report has found that the number of death verdicts hit a 27-year low last year. Possible factors include the exoneration of about 100 death-row inmates and the fact that jurors now have the option of imposing life without parole in 47 states.
…
Despite support in public-opinion surveys, jurors seem less enthusiastic about capital punishment. "I'm not surprised at the reluctance on the part of American juries to impose the death penalty," said U.S. District Judge John Kane, who speculated that some death-penalty jurors may hesitate because of news reports and television shows about errors in death-penalty cases.

Over time, the Supreme Court has narrowed application of the death penalty, banning execution of the mentally retarded, for example. Early this year, the court agreed to re-examine execution of defendants who were juveniles when their crimes were committed.

The Post has opposed capital punishment since 1965. Perhaps growing antipathy for actually imposing the death penalty will someday lead the court to conclude that it has truly become a "cruel and unusual punishment" and ban it altogether. (Denver Post Editorial, November 21, 2004).
See Editorials. See also Costs, Deterrence, and Representation.

Former Missouri Chief Justice Reiterates His Concerns About Capital Punishment
Former Missouri Supreme Court Chief Justice Charles Blackmar
Innocence
Oct 02, 2023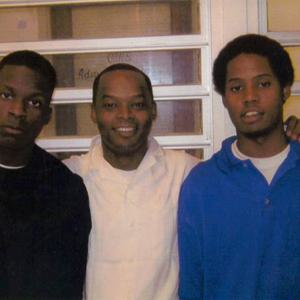 Supreme Court Denies Certiorari to Two Death-Sentenced Men with Credible Innocence Claims
Innocence
Sep 27, 2023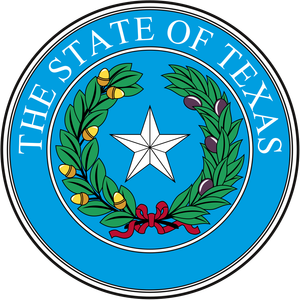 Former Texas Death Row Prisoner Clinton Young Sues Prosecutor for Misconduct
Innocence
Sep 11, 2023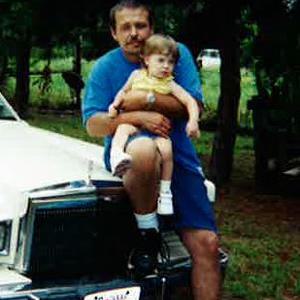 John Grisham on Robert Roberson: ​
"

Texas may exe­cute an inno­cent man"