North Carolina Man Is Sixth in State to be Spared Under New Law on Mental Retardation
Anthony Maurice Bone will become the sixth North Carolina death row inmate to have his sentence commuted to life in prison due to a 2001 state law banning the execution of individuals with mental retardation. The state defines as mentally retarded anyone with an IQ of 70 or below who also has significant impairment in at least two of ten life activities, such as communicating and taking care of themselves. The law requires that defendants show signs of retardation before they turn 18. The U.S. Supreme Court banned the execution of those with mental retardation in its 2002 Atkins v. Virginia ruling. (News & Record, December 10, 2003).
Editorial Challenges Texas Death Penalty
In a November 25, 2003 editorial, the Austin American-Statesman argues that the state's implementation of the death penalty is unfair, citing the recent case of Walter Bell, who was declared mentally retarded by state experts. The editorial states that despite this,
"Rodney Connerly, the Jefferson County assistant district attorney who is now handling the case, dismisses the retardation findings as just "based on numbers," and said the fact that Bell could commit the killings shows he is not mentally retarded."
Read the entire editorial by clicking here.
Virginia Schedules Execution of Mentally Ill Man
On May 28th, Virginia is scheduled to electrocute Percy Levar Walton, a Virginia death row inmate who does not know what year it is or that he cannot eat at Burger King once he has been executed. In a pending clemency petition to Virginia Governor Mark Warner and in an appeal to the U.S. Supreme Court, Walton's attorneys presented expert medical evidence, including tests by prison doctors, showing that their client suffers from schizophrenia and psychosis. They note that prison guards call Walton "Horse," short for "Crazy Horse," and that the guards stay at arms lengths to avoid his stench (a classic symptom of schizophrenia). In addition to Walton's mental illness, he scored a 66 on a recent IQ test and may be mentally retarded. A person with an IQ of 70 or lower is generally considered mentally retarded. (Associated Press, May 22, 2003) See Clemency.
Texas Lags on Supreme Court's Mental Retardation Ruling
Texas legislators have failed to pass laws that could bring the state into compliance with the U.S. Supreme Court's ruling in Atkins v. Virginia that bans the execution of those with mental retardation. Nearly a year after the Court's ruling in Atkins, Texas officials have no idea how many of the 449 death row inmates have the disability, and no safeguards to ensure that those affected by the ruling are not put to death. Most of the legislative efforts have focused on identifying defendants with mental retardation before their trials, not finding those who are already on death row. Houston defense attorney Dick Burr stated, "People facing the death penalty here are dependent on the good will of their lawyers. It means that some people are lucky and others are not." The state's testing has revealed that 7% of Texas convicts have IQs below 70, the commonly accepted benchmark for mental retardation. Thus, there could be as many as 31 condemned inmates who qualify to have their death sentences lifted. Texas Governor Rick Perry has stated that he believes that no one on death row has mental retardation, and his belief is echoed by Houston assistant district attorney Roe Wilson, who handles most of Harris County's capital appeals. "I don't know of any who are mentally retarded," Wilson said. (Houston Chronicle, May 11, 2003)
Louisiana Governor Commutes Death Sentence to Life In Prison
Louisiana Governor Mike Foster has removed Herbert Welcome, a 51-year-old man with mental retardation, from the state's death row and commuted his sentence to life in prison. The decision came after members of the state's Pardon Board recommended clemency in keeping with the U.S. Supreme Court's ruling in Atkins v. Virginia, which bans the execution of those who have mental retardation. Experts estimate that Welcome, who has spent 19 years on death row and who has faced execution at least three times, has the mental maturity of an 8-year-old child. (Associated Press, May 10, 2003) See Clemency.
Circuit Court Halts Texas Execution to Allow Consideration of Mental Retardation Claim
Nine hours before the scheduled execution of Texas death row inmate Robert Charles Ladd, the U.S. Court of Appeals for the Fifth Circuit stayed the execution to allow Ladd's attorneys time to file an appeal in a lower court raising questions about their client's IQ. Ladd's attorneys claim that a childhood test put Ladd's IQ at 67. A person with an IQ of 70 or lower is generally considered to have mental retardation and would be ineligible for execution under the U.S. Supreme Court's ruling in Atkins v. Virginia. (Associated Press, April 23, 2003)
Nevada House Votes to Spare Juveniles
Members of Nevada's Assembly overwhelmingly passed three legislative measures to reform the state's death penalty. The bills include a ban on the execution of juvenile offenders and those with mental retardation. The third piece of legislation adds the mitigating factor of mental illness to those factors considered by the sentencing jury and gives defense counsel the last argument during the sentencing phase of a capital trial. Assemblywoman Sheila Leslie, chair of the interim committee that studied Nevada's death penalty and introduced the three measures, said, "I think it reflects the evolving opinion of Nevadans and the nation about how the death penalty can be applied fairly and appropriately." The bills now move to the Senate for consideration. (Las Vegas Sun, April 1, 2003)
Intellectual Disability
Aug 31, 2023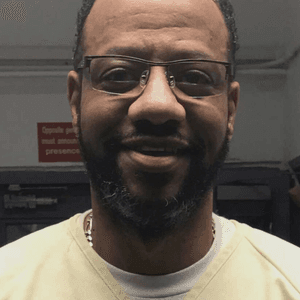 Court Ruling Makes Formerly Death-Sentenced Pervis Payne Eligible for Parole in Four Years
Intellectual Disability
Mar 08, 2023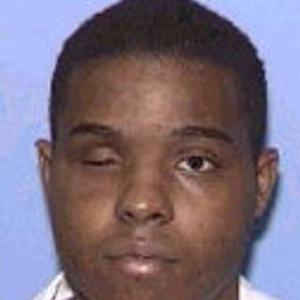 Texas Withdraws Execution Date to Allow for Mental Competency Consideration
Intellectual Disability
Feb 24, 2023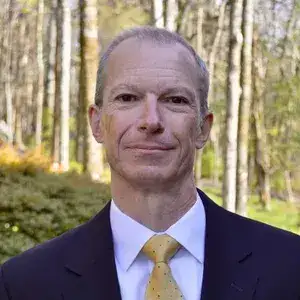 MENTAL

ILLNESS

: President of the Tennessee Psychiatric Association Urges Halt to Death Penalty for Mentally Ill Defendants